It arrived on my driveway just now, so I thought I'd start the thread immediately!

It's LHD, originally from Cyprus, and it came with a giant ringbinder full of undecipherable documentation.

Speedo says 91,000km, though when you are sat in the driver seat you kinda have to peer around the wheel to see either the speedo at all! It's a bit tatty and the dashboard is a bit of a mess, but the rest of it seems solid, and it drives fine (though the brakes are a little scary and the clutch is a bit sharp). Also, the handbrake won't hold it on the drive on it's own - it needs to be in gear as well.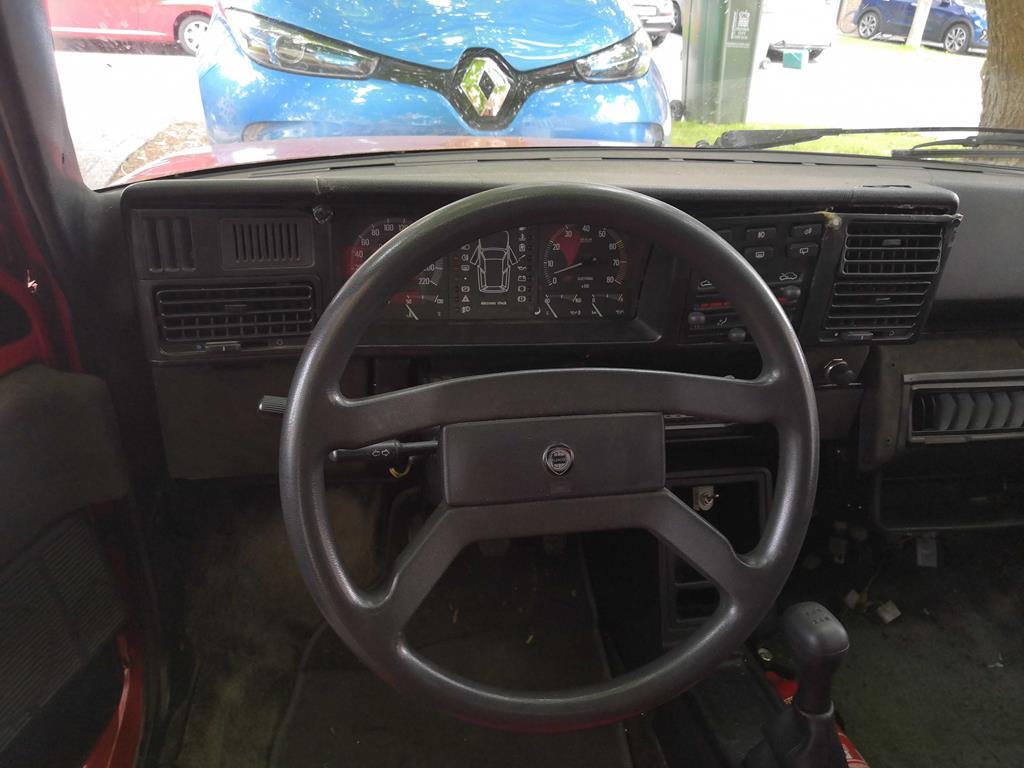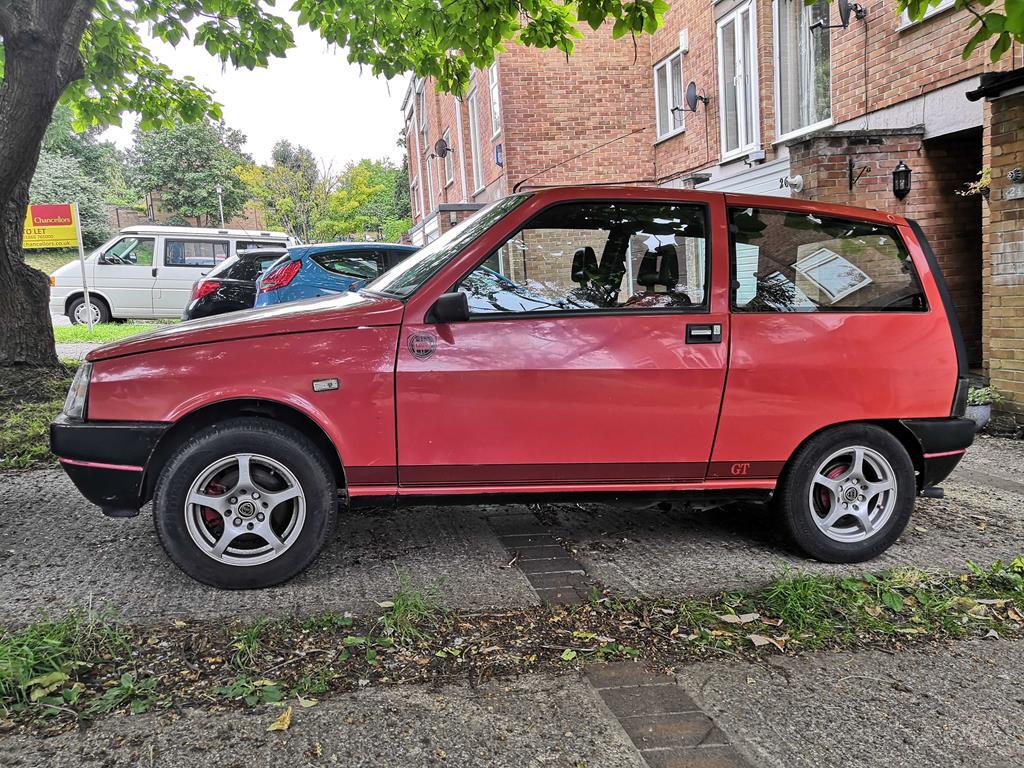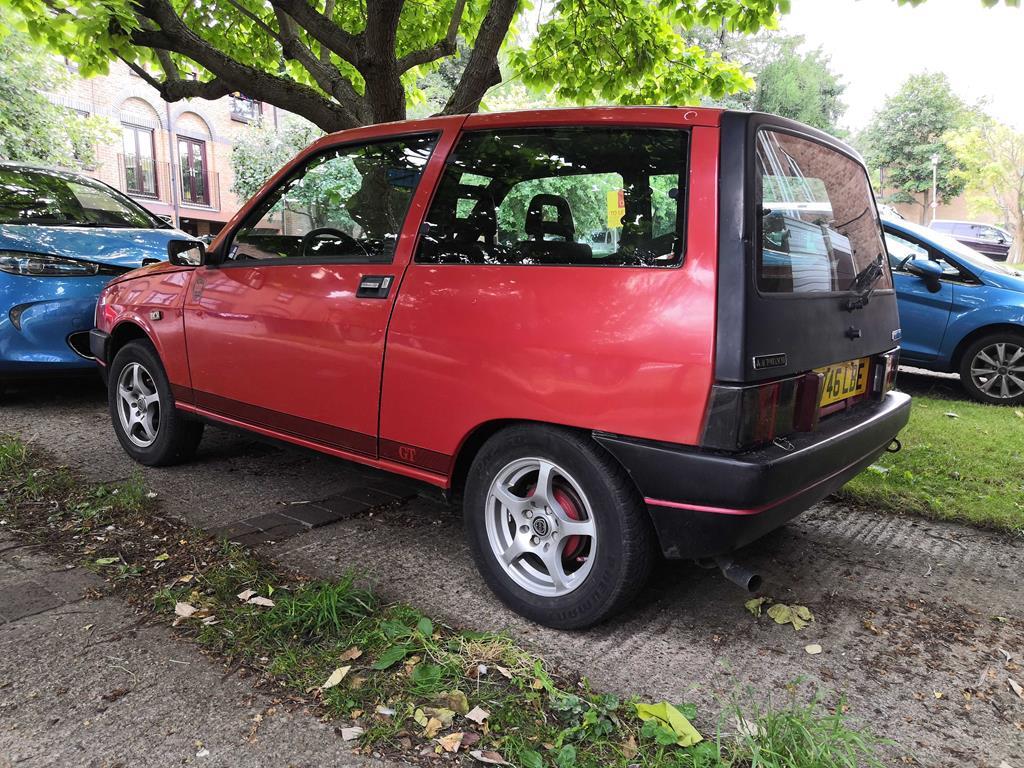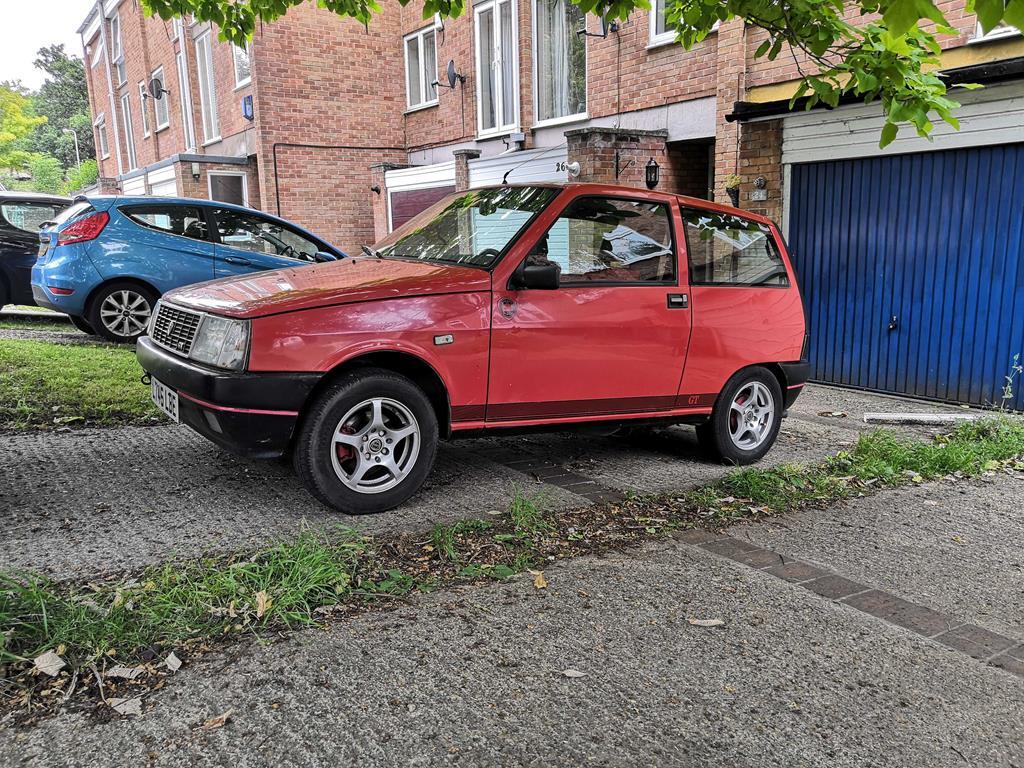 First job is to give it a good wash and get rid of the cobwebs. After that the list of all the bits I need to sort out will begin, and it can go into the garage (forwards so I can get out). The tyres are too big - it should be on 155 70 R13 rubber, but it's currently wearing 175 70 R13, which makes the unassisted steering that much harder, and also means that the spare doesn't fit under the bonnet as it should (as well as giving it a slight safari look). The pictures make it look a bit nose up, but that's because of the slope of the driveway, it sits flat normally. The interior is a bit of a mess - the drivers seat is frayed and the dashboard was chopped about by a previous owner fitting air-con. It's since been removed, but it's left it's mark (and there are a bunch of unecessary wires and relays hanging out in the passenger footwell).
The first priority is to make everything work as it should, but longer term I'd like to really get the interior nice, add some good looking wheels and drop it a little. There's a Y10 Turbo racecar in Practical Performance Car this month - I suspect I'll be re-reading that article many times.