Hello all
My first post here was only a week ago when I put up a wanted add for seats for the Sprint. I received a warm welcome and a suggestion that I should post more details on the car. So here it is. Its not an epic build thread by a long shot, its more of a catch up on a few years of tinkering. I have had the car three years now and bought it as a part finished project; Painted, complete-ish, stripped interior, non runner, tatty. It had sat unloved and unwanted for a couple of years. But the paint looked presentable in the correct cellulose Russet Brown, and all in all it looked to be a nice solid little project. I wasn`t looking for a full on resto at that point having just moved house and had (still have) loads to do on that. It looked like it fitted the bill, so I took the plunge. It turned up on the back of a truck and was duly tucked up in the garage.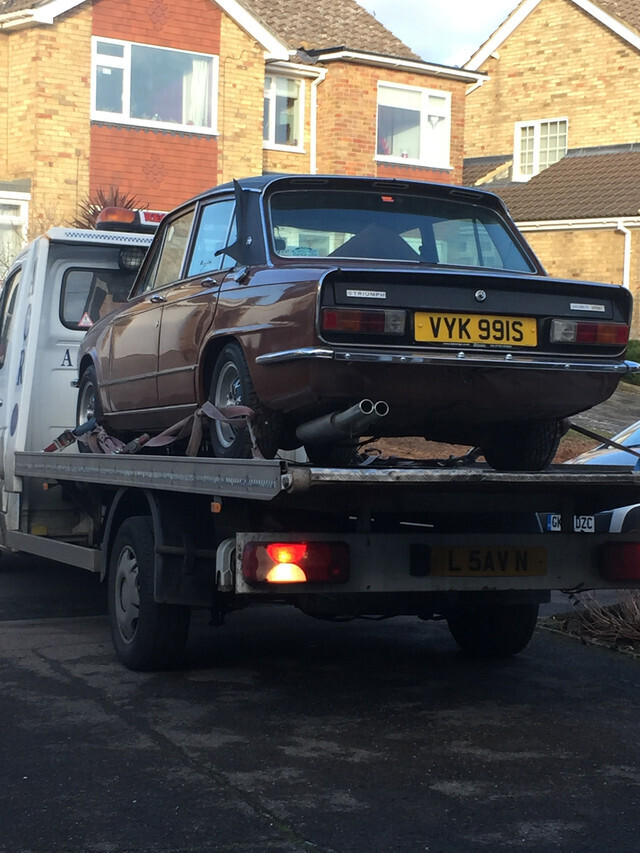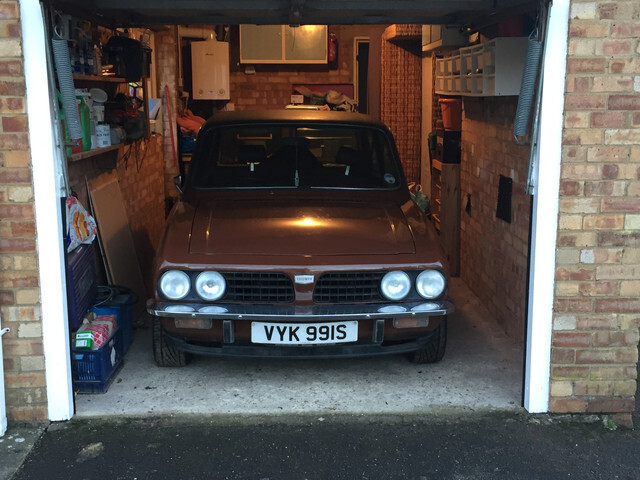 I basically set about it, working through everything to make it as solid, presentable, and hopefully reliable as possible! I`m not looking for a show car, more of a; retro, tidy, reliable driver.
It was clear that the car needed a clutch and prop centre bearing so the gearbox and prop were duly removed, and fettled.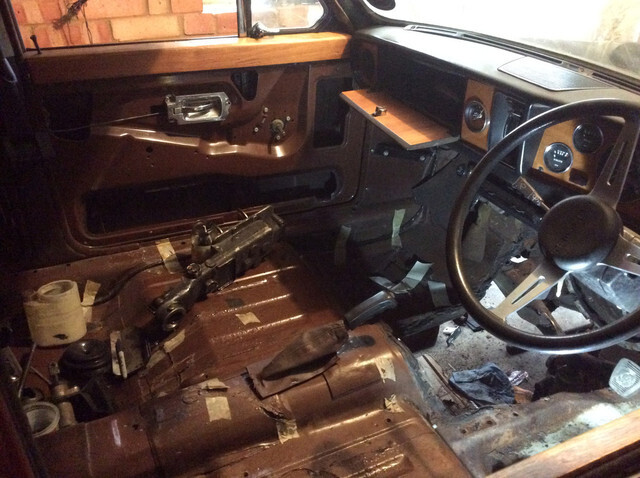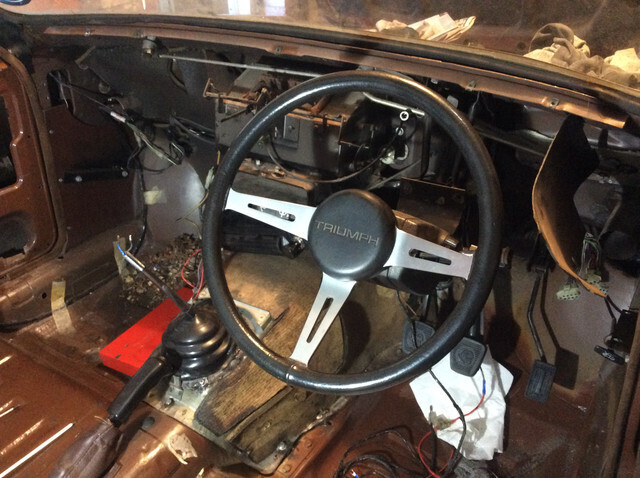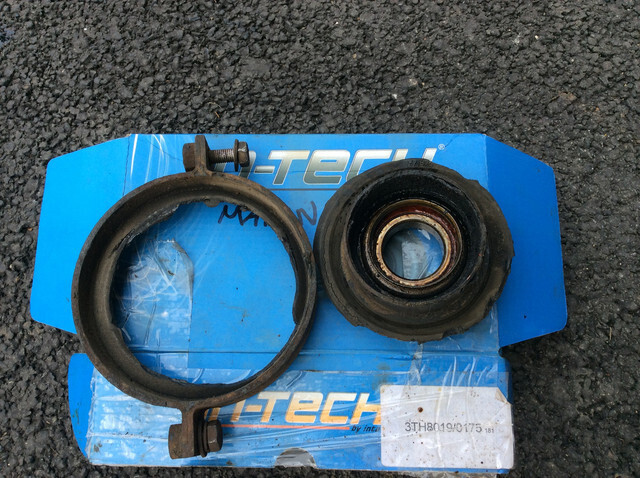 I found that the offside chassis leg was a bit crusty, so replaced the rear portion with a new leg from the Triumph Dolomite Club.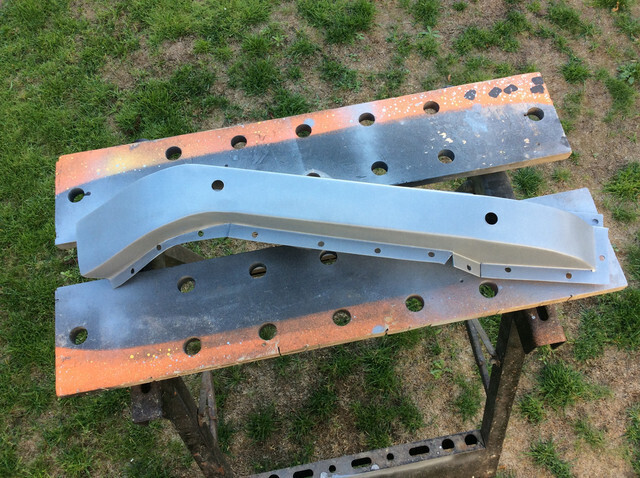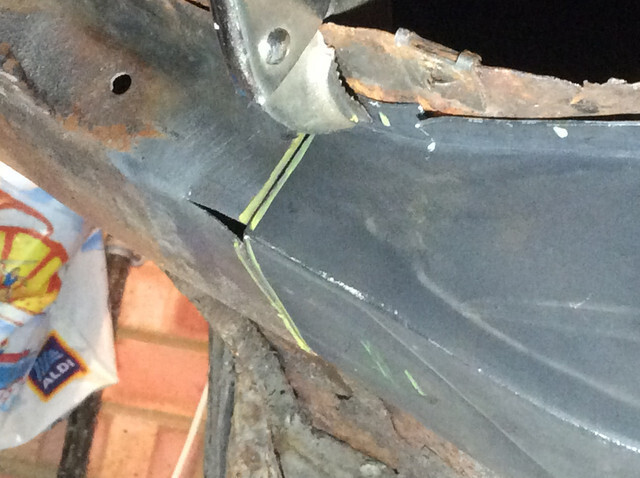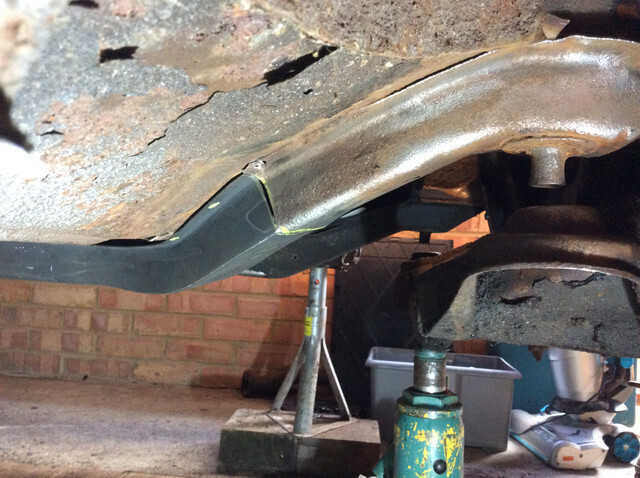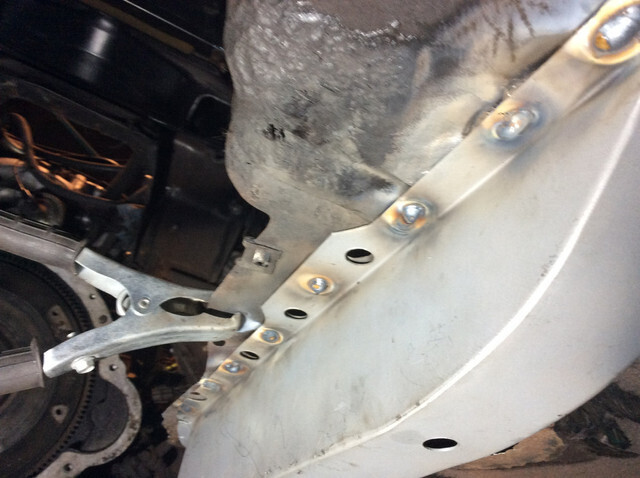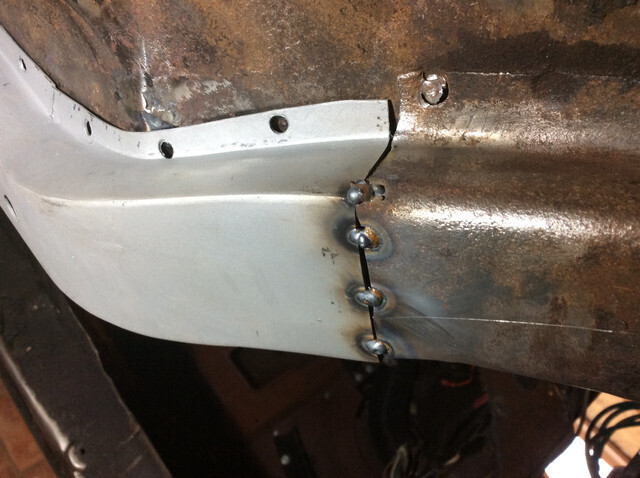 I then went through the brakes and clutch hydraulics with all new hard lines, Goodridge hoses, and rebuilt both master and the clutch slave cylinders. One thing the Sprint has is a Load sensing valve fitted to adjust the brake pressure bias, which stops the rear brakes locking before the fronts, due to the puny front discs and rather larger rear drums from the TR4 /6. Again the TD club is good for parts.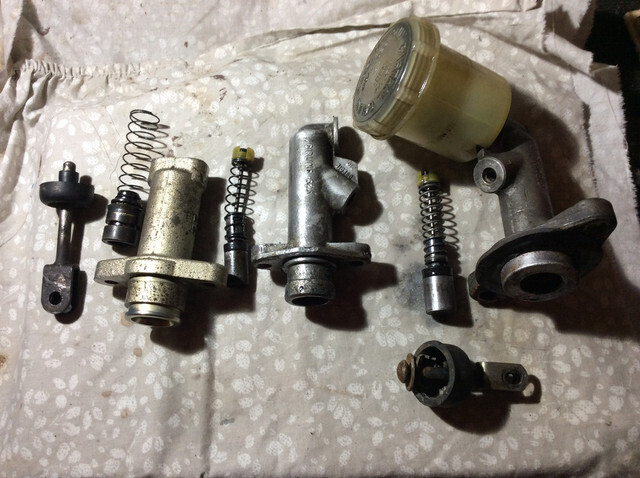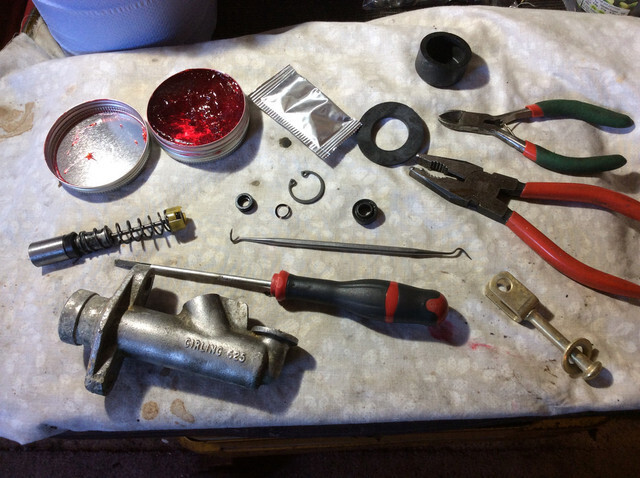 The clutch pedal needed the usual elongated hole welding up and a new fork , which I was chuffed to find nos from Mick Dolphin. Mick is another great source of parts for all Triumphs. If you need anything Triumph, google him.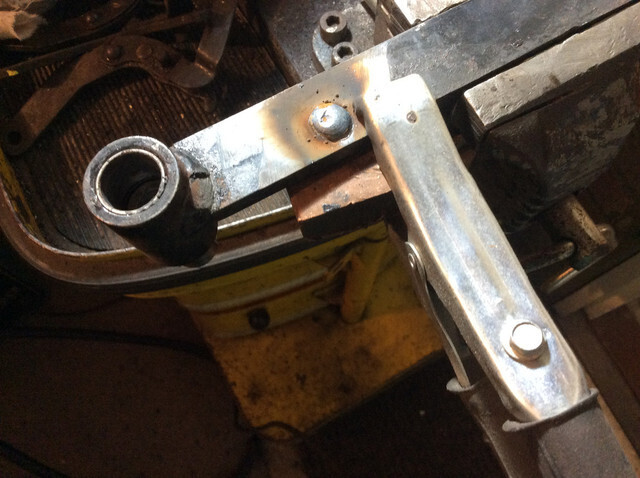 Those puny brakes mentioned earlier were duly replaced with a tracker jack conversion. This uses Ford callipers and a VW vented disc which gives better stopping power.
Old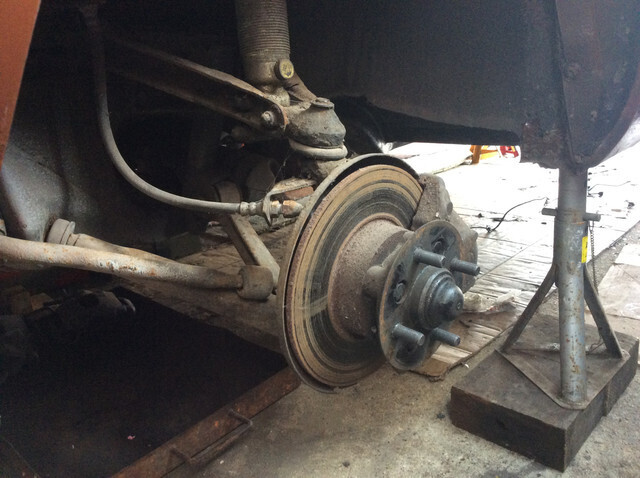 New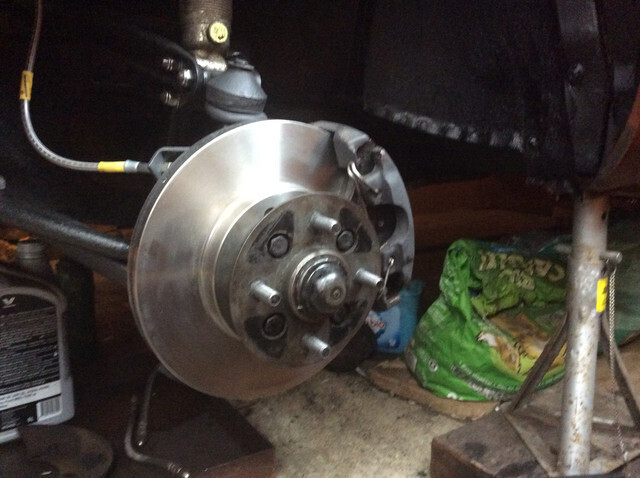 I then found a had a leaky fuel tank
But was lucky enough to find a nos one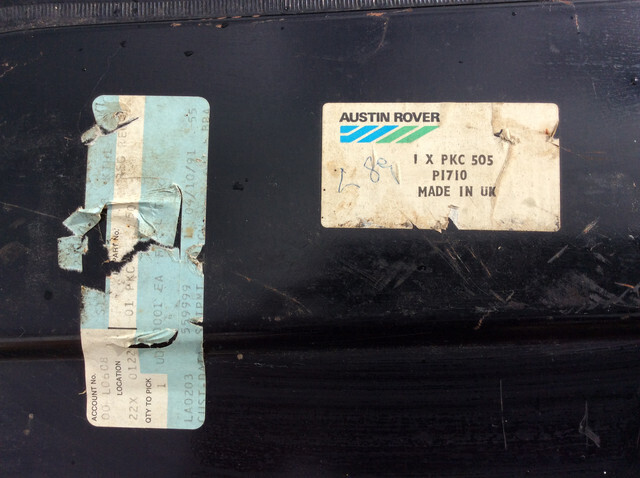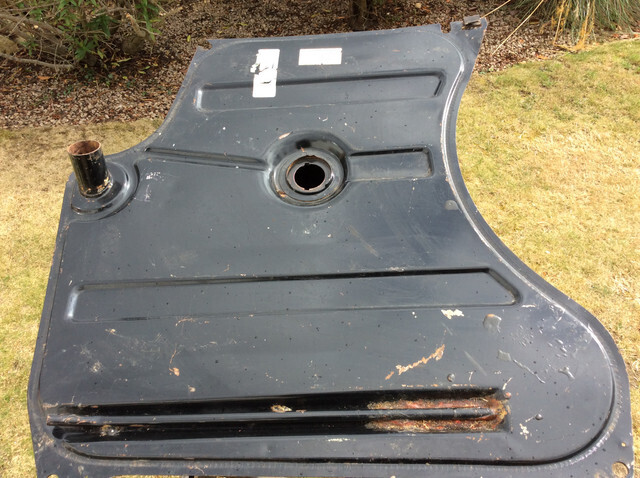 A bit of a tidy of the tatty edges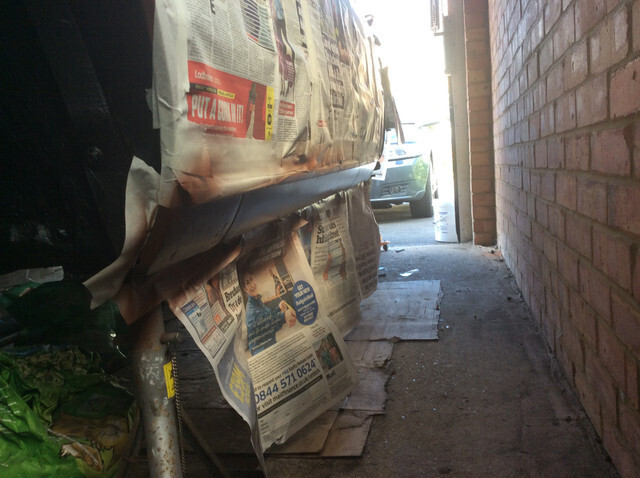 New screen seals and side window rubbers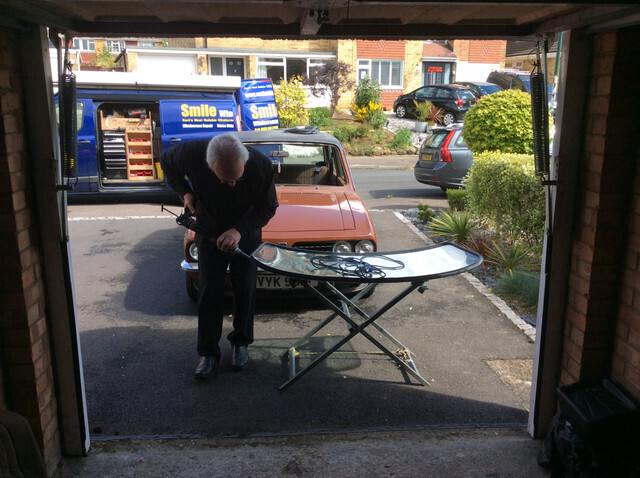 Refit the interior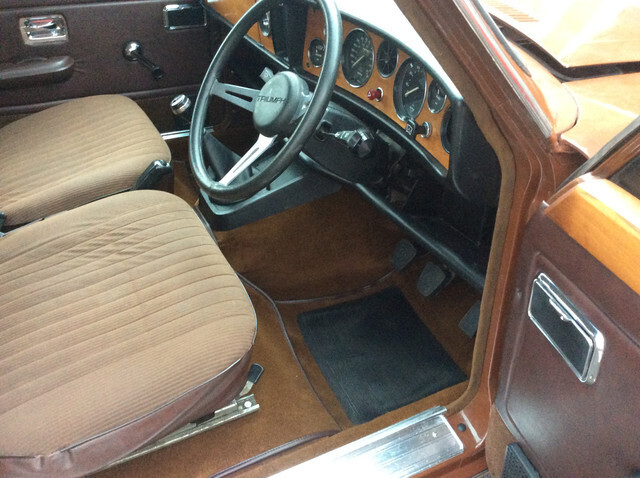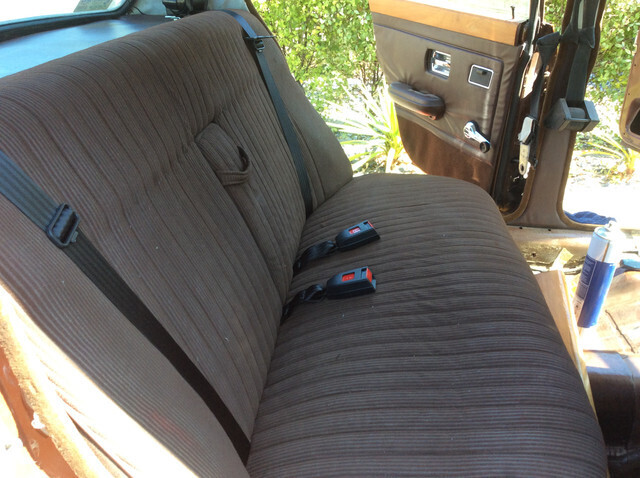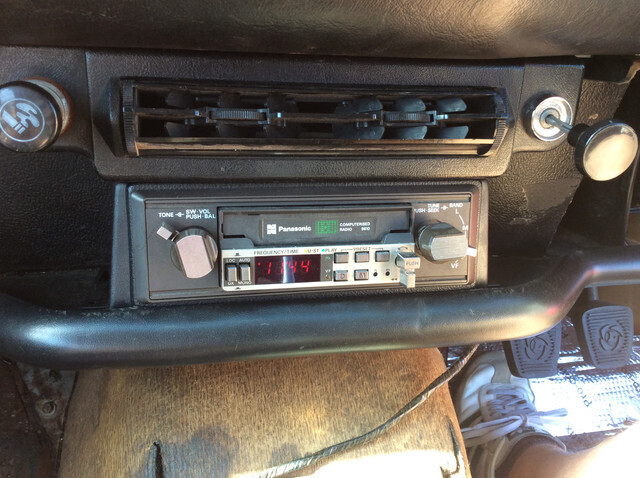 To stripe or not to stripe?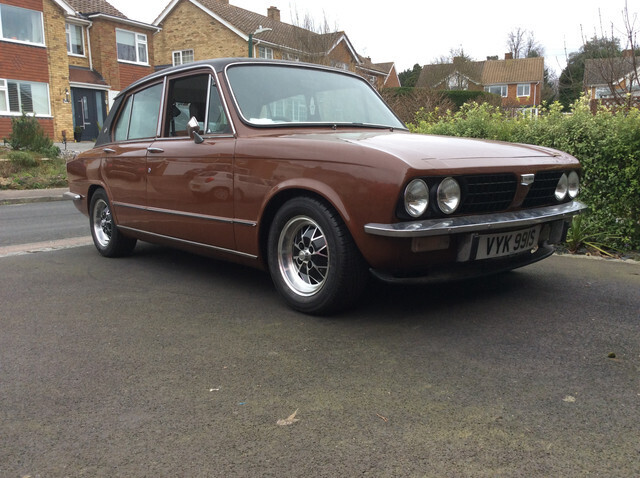 To stripe of course.....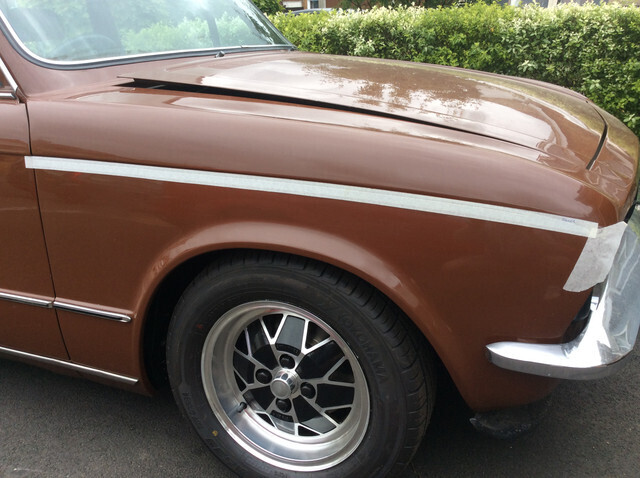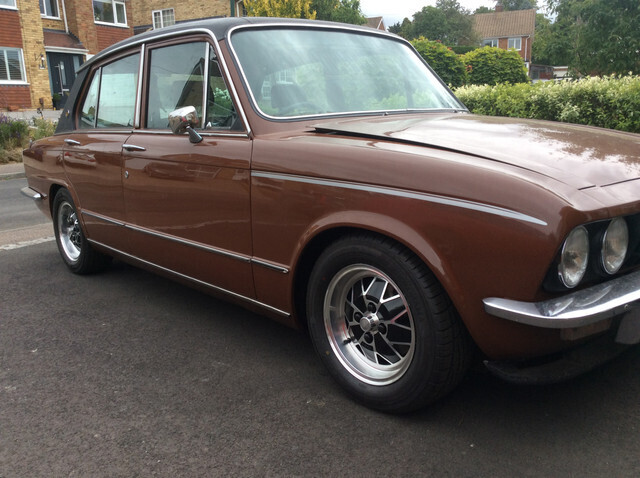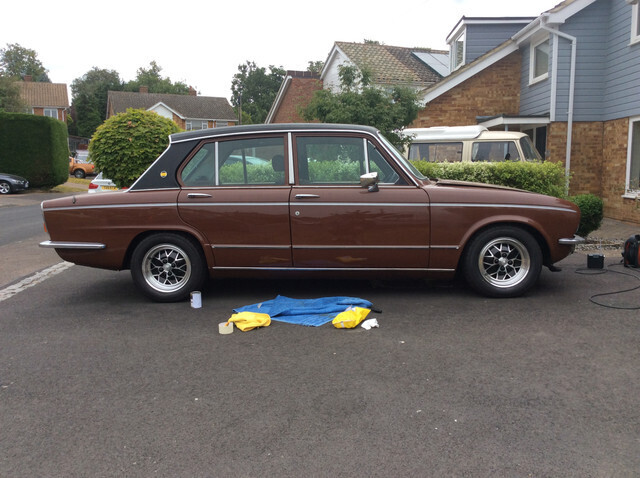 Refurbed alloys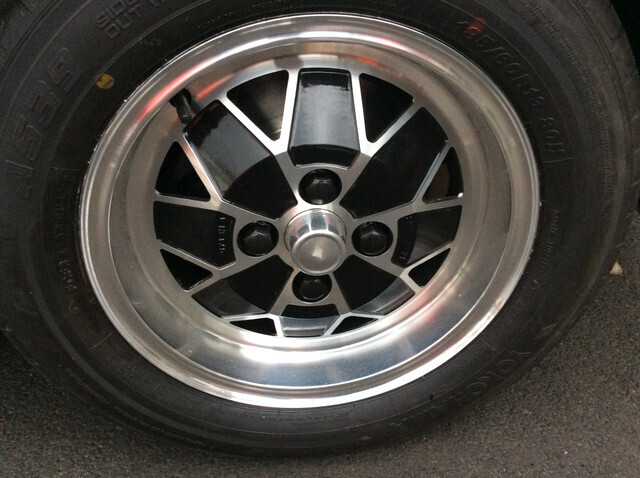 Solid carb mounts coz the OG rubber ones were shot causing a massive air leak and rough running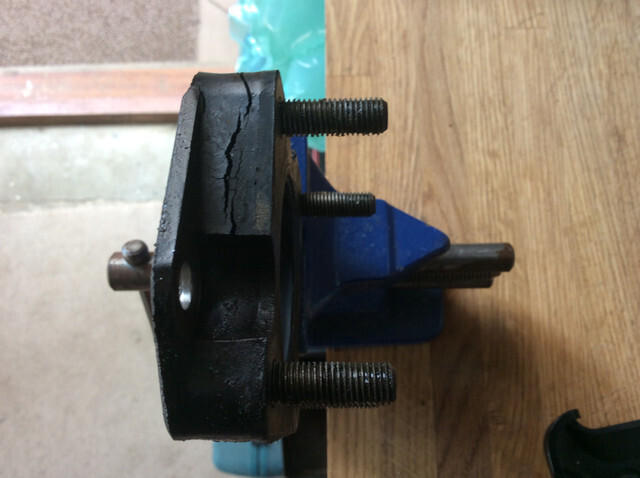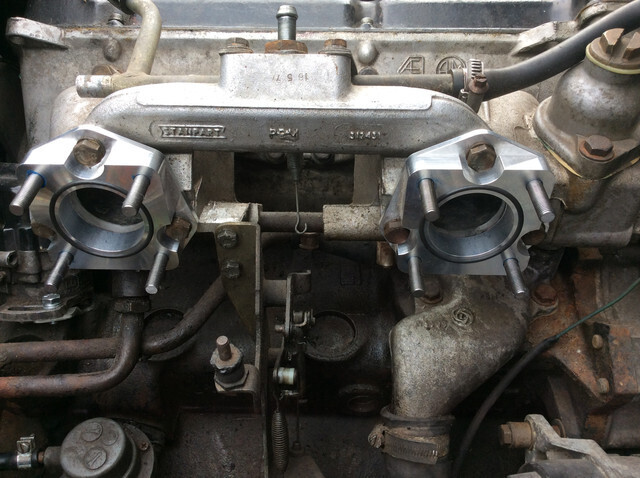 Loads of other stuff I`ve forgot but basically a couple of years of tinkering got the Sprint running and driving beautifully. Well, it got me to the MOT station without breaking down! And, shock horror passed with flying colours. I was chuffed, even if it didn't need an MOT in the first place.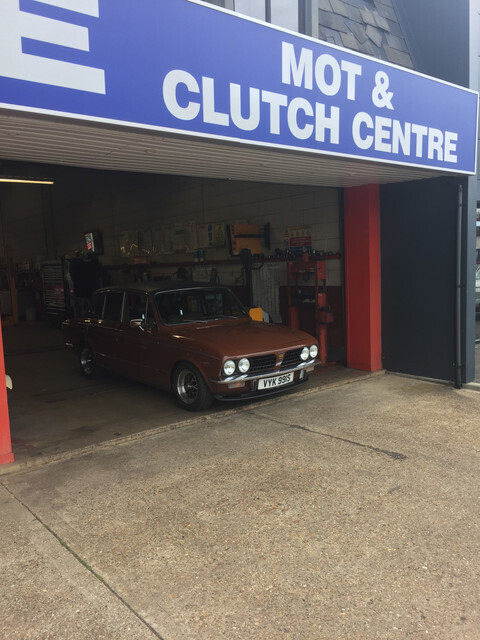 So, I managed to put some miles on it before lockdown scuppered us all. But by no means enough miles. I cant wait till all this sh1t is over and we can get back out there once again, as I`m sure you will all agree. I`ve got some improvements to make along the way so I`ll update this as I go. One of the first jobs on the list will be the front seats fresh&minty put me on to. If you're reading this, cheers again for that. The dolly seats are like sitting on a bag of used nappies, so the seats will be a welcome addition. I`ve got a retro stereo install planned too, along with some poly bush work, engine mounts, rack mounts, winter wheels, blah blah blah