Sometimes the smallest first steps are the greatest. Nipped round the parents tonight to get the car ready to be moved to mine at the weekend. Took awhile but managed to get the rear section of the roof lined up and a few welds to hold it. The front section is bolted to the windscreen frame. You can see where the roof was originally cut off. I'm not sure what was used to do this? Sthil saw, hacksaw or maybe a blunt ice cream scoop. It wasn't pretty anyway.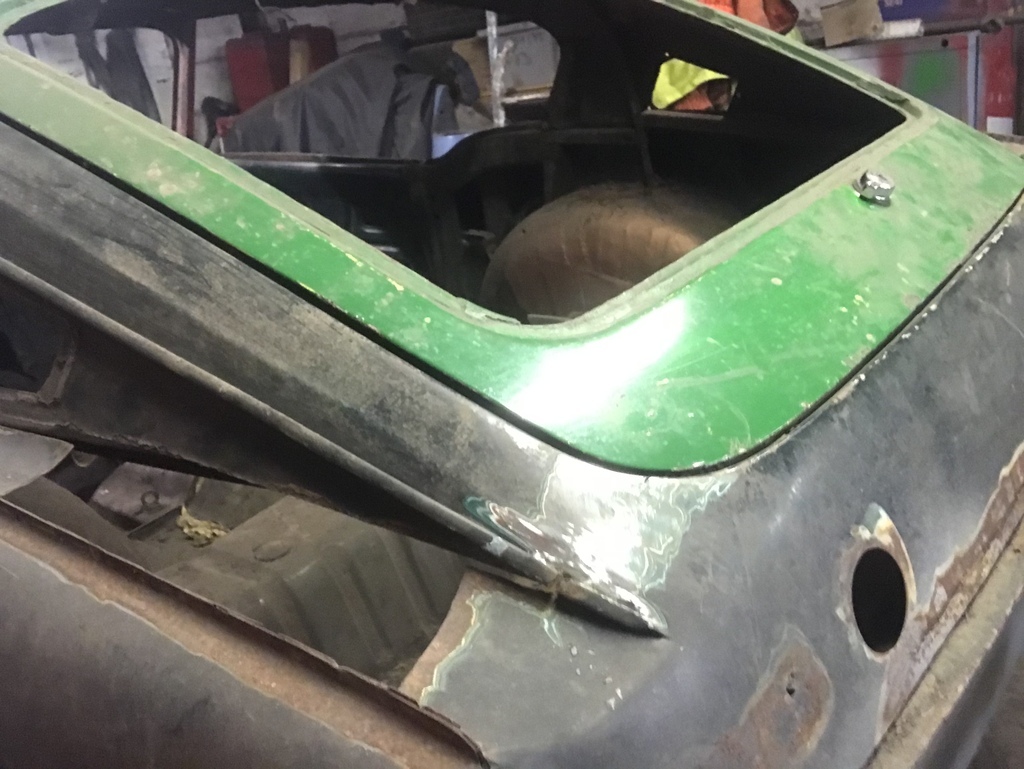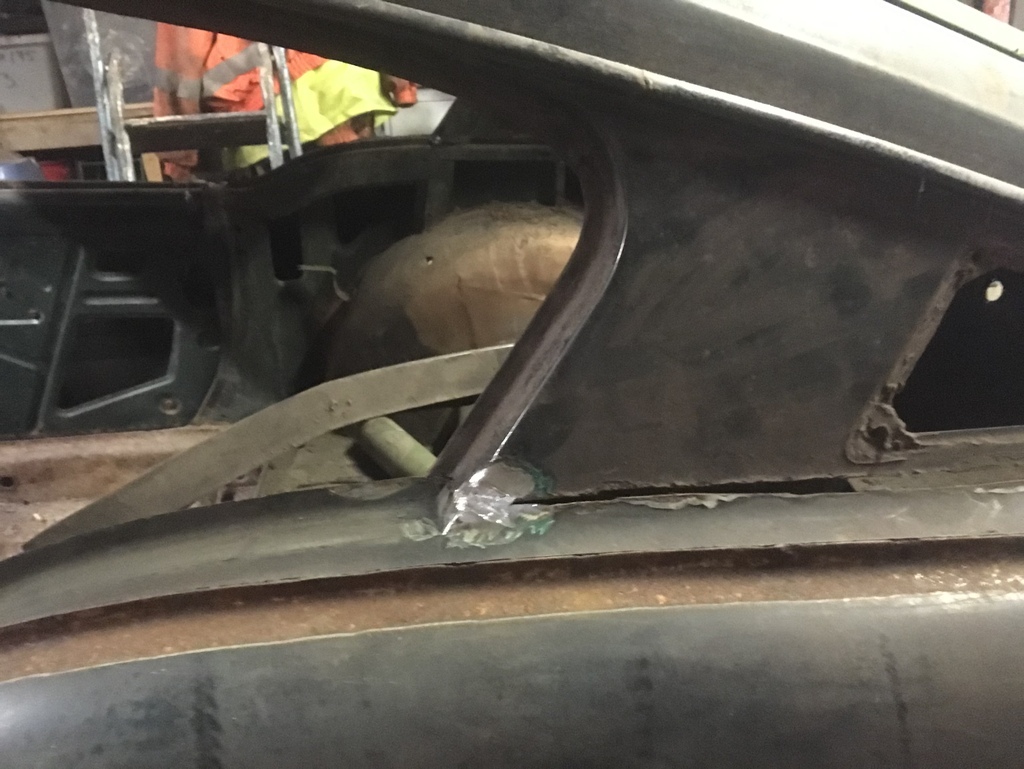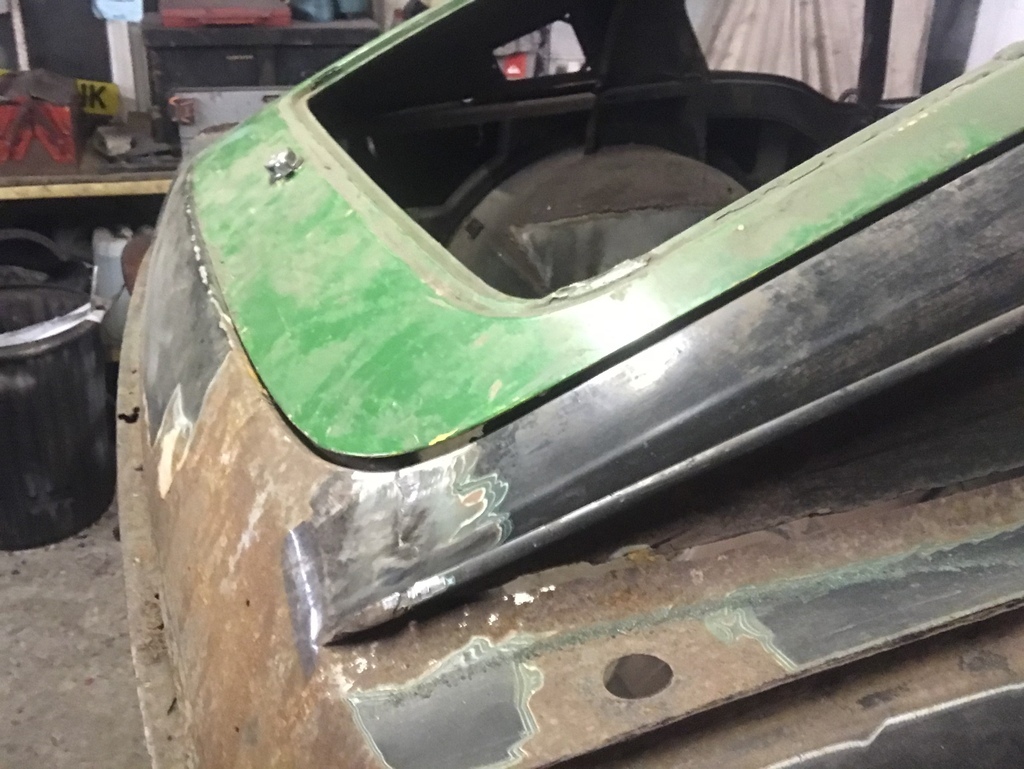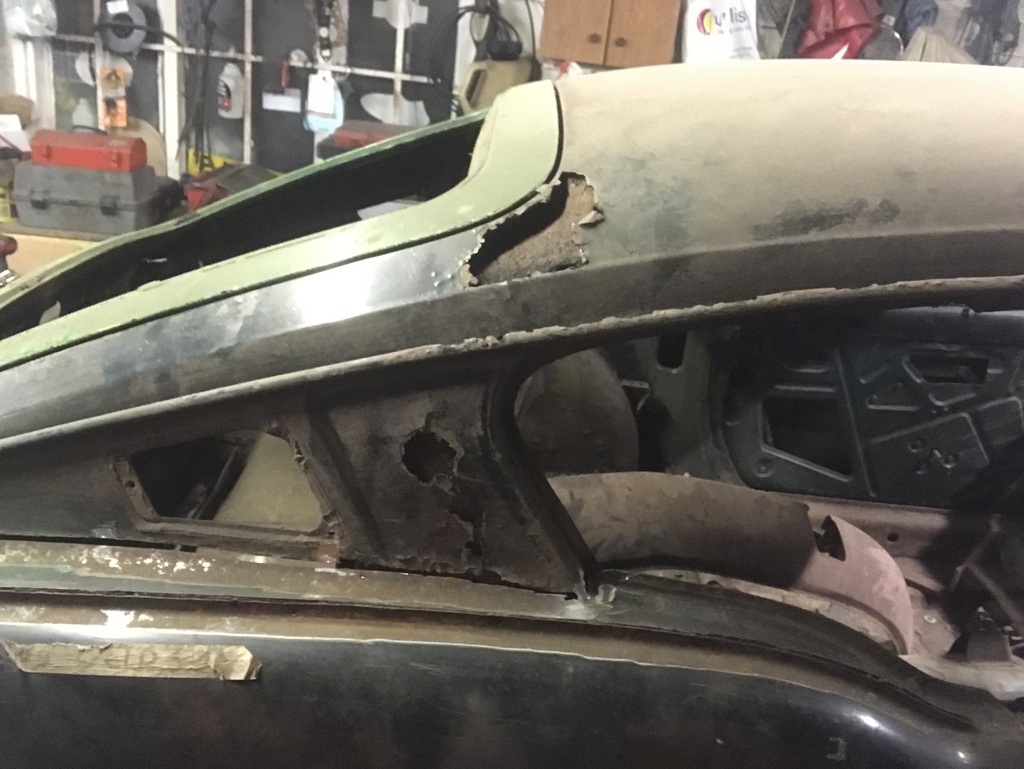 Once it's home I can then tidy it up and make some pieces to fill the gaps. There are two patches of rust that will need attention but are straight forward enough as do the drip rail on the drivers side.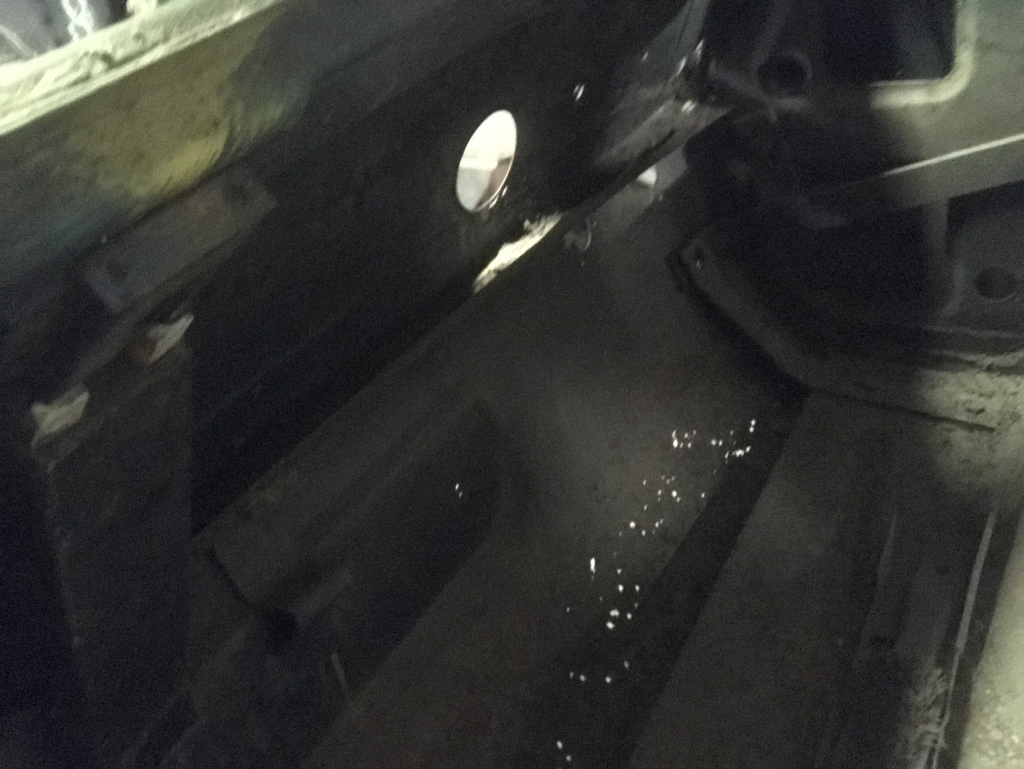 The rear valence is resembling a sive so that needs replacing but I'm pretty sure we have one in the loft. Having a good look round it and apart from the two floor pans and a piece on the bulkhead that pretty much sums up the major welding.
Did manage to find the old trusty bead roller to. Proper piece of kit.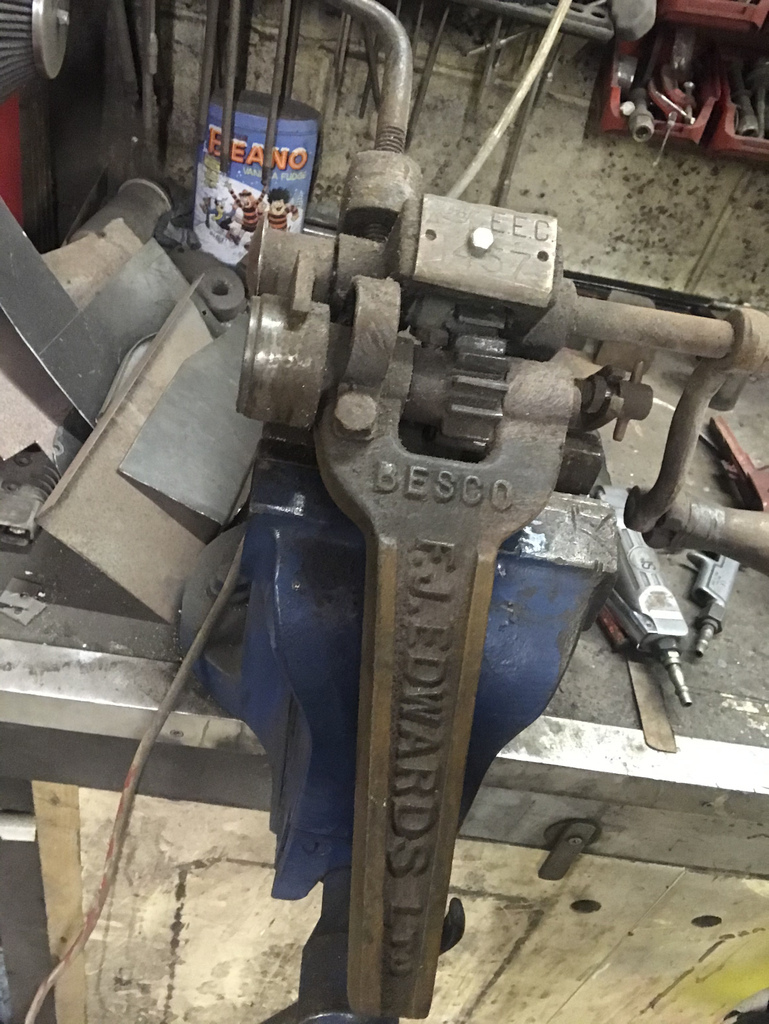 Fingers crossed she will be home by Sunday dinner.