Started a seperate thread for my steering wheel restorations. Recently i had a table with my steering wheels at a classic car show and a man told me he was building a Bizzarrini for a customer and needed a steering wheel for that car- I am not so familiar with Italian classic so i thought it was a kind of Italian kit car. I soon learned that mr Bizzarrini was a former Ferrari employee who started building exotic sports cars himself in the sixties i believe.
2 weeks later i visited his workshop and was faced with a very good looking classic sports car as you can see in the picture beneath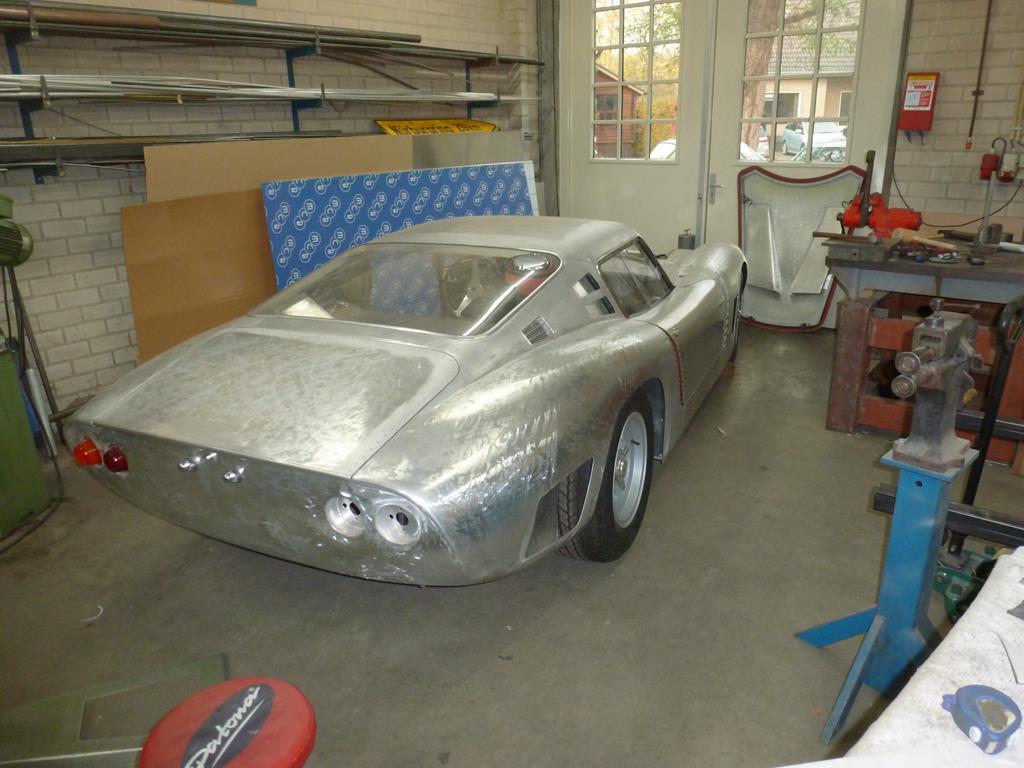 He made this car from scratch in aluminum without any drawings or dimensions. His only source was a lot of pictures. He has amazing skills.
In his workshop, he was also building a copy of the Ferrari breadvan. This is a one oof kind of estate Ferrari. The owner is scared to drive it so he ordered a copy.....
The steering wheel has to look like this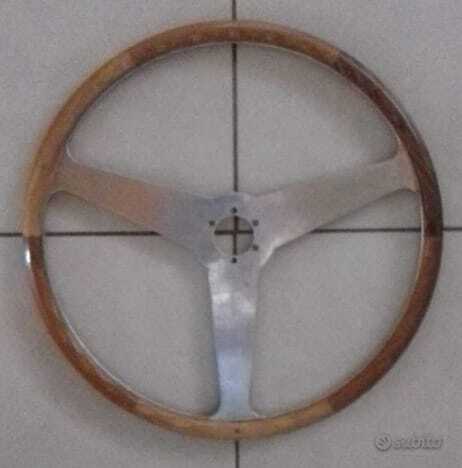 As this man has good contacts in the aluminum industry, he could get hold of high grade aluminum steering wheel frames. This week i received 3 as these are CNC laser cut and the more you order, the lower the price gets
I cleaned up the rough edges and gace the spokes and center a polish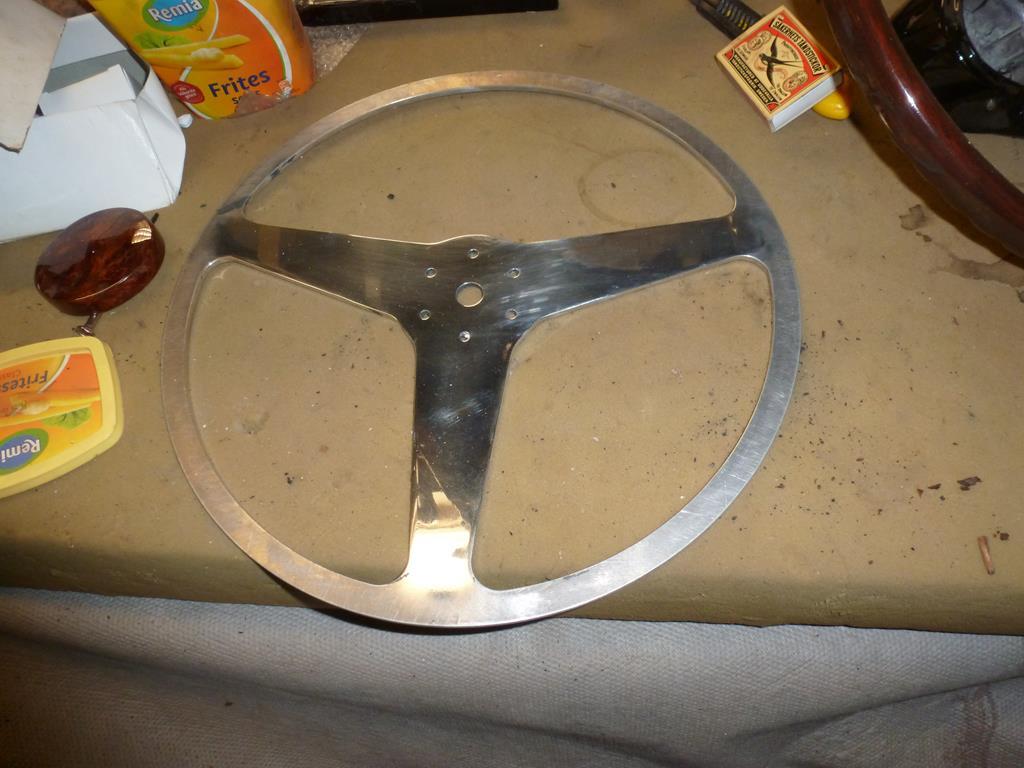 already received the Mahogony wood so the fun beginns.
More later
Peter