So much for this being a quick project...
I hadn't really touched the Triumph since April last year. I had a load of work to do on my mate's TR6 and I also had the Sunbeam and all of its spare parts arrive back from the restorers, sadly not done. Both of these things prevented any graft getting done on the little Triumph.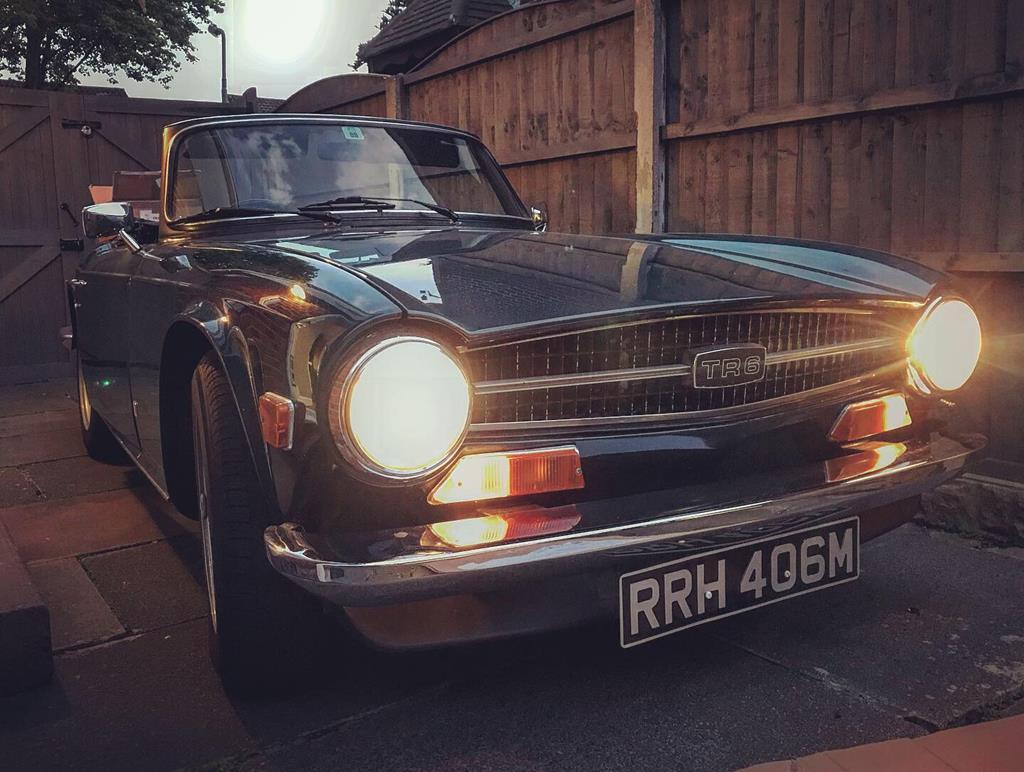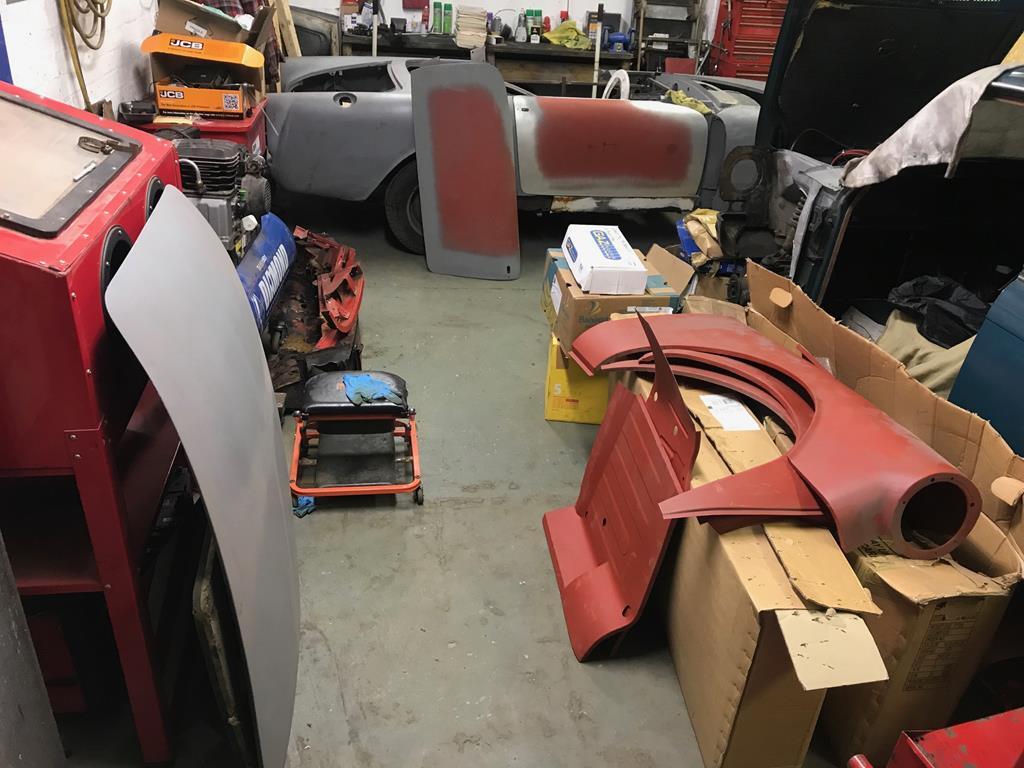 However, these were just sideshows to the main show stopper, the wing strengthener. After removal of it I asked around to see if replacements were available. Although the Triumph Dolomite Club were considering remanufacture, they'd be some time off being available, if at all. The complex shape at the bottom made them a nightmare to fabricate but even so, I had a go.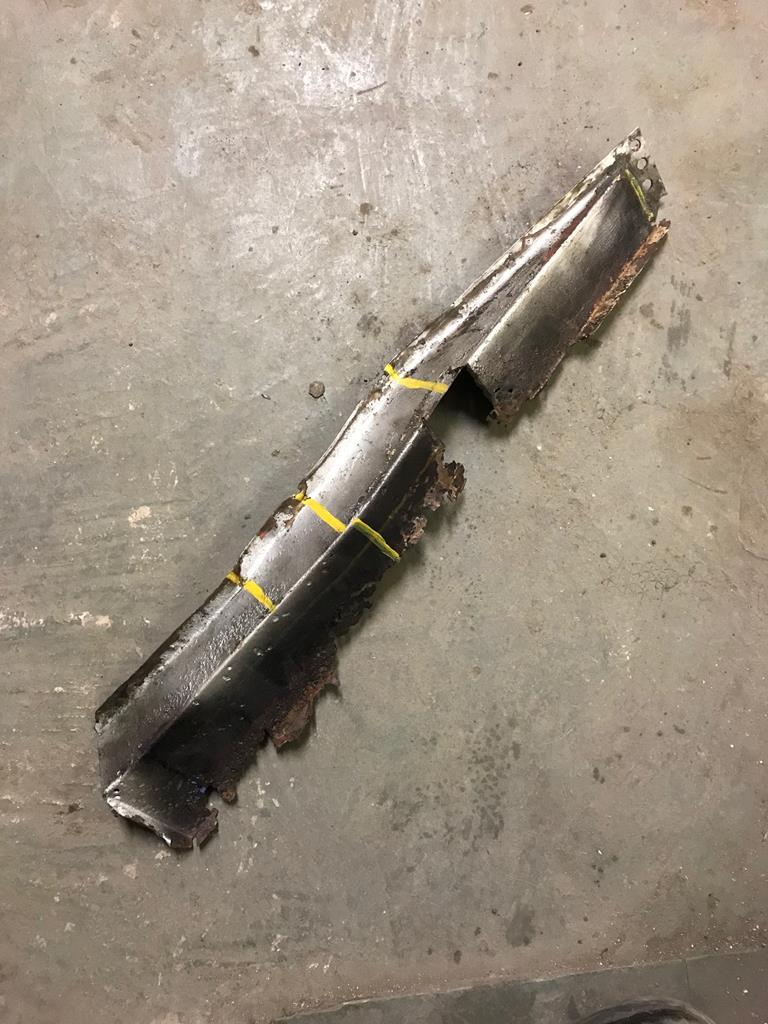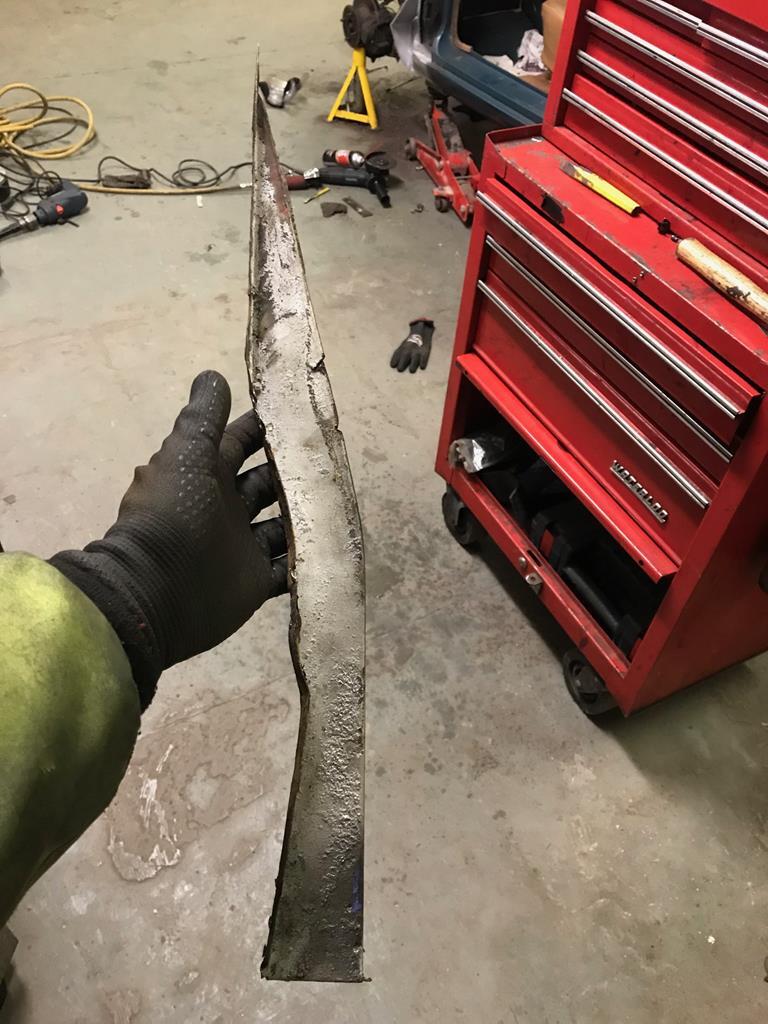 Sadly, it was as horrendous as I expected and I gave up. Someone had a spurious one but it was for the right hand side. This went on for months until around October one of these spurious parts for the left hand side was advertised and was duly snapped up. I also bought the right hand panel from the other guy and with the Sunbeam and it's mountain of bits out of the way again, my enthusiasm was restored.
First I secured the scuttle drain panel by plugging it onto the top of the vertical panels below and stitching it onto the rest of the scuttle.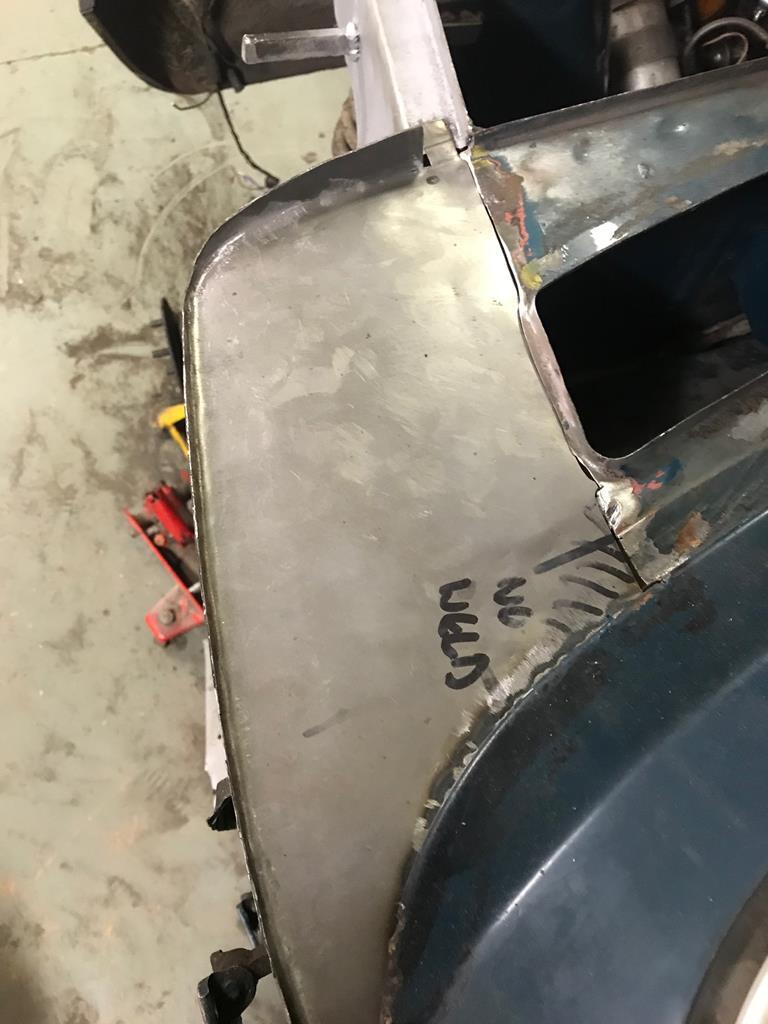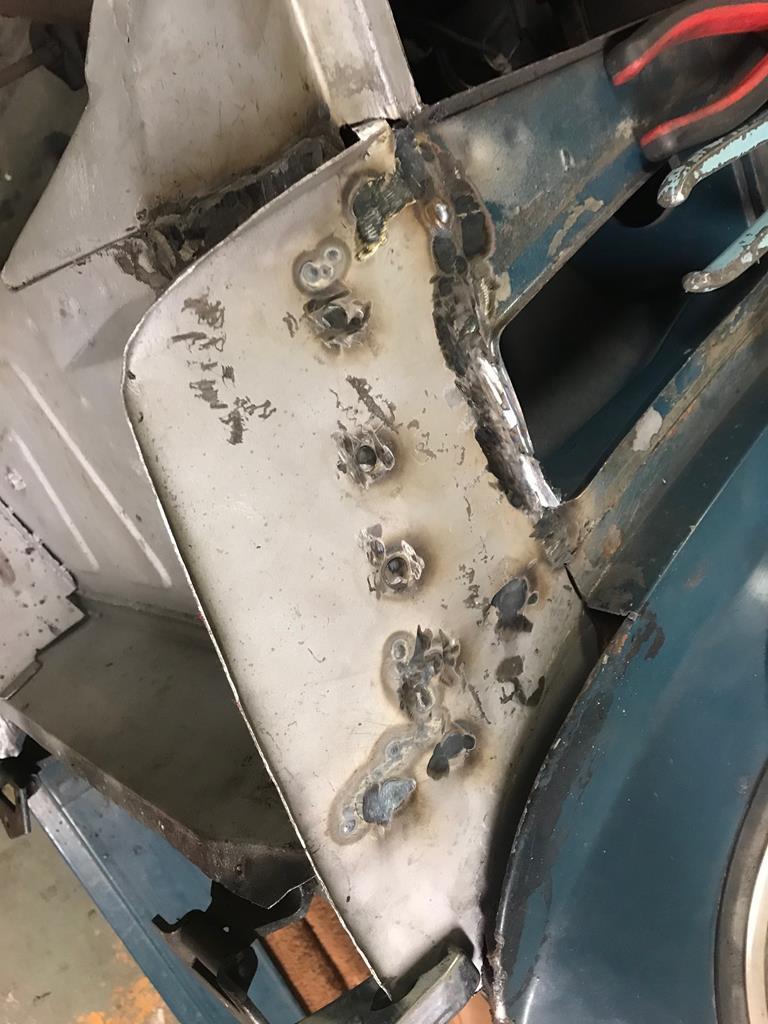 The wing strengthener panel required a fair amount of fettling to get it to fit but after modifying the end so that it would mate up snugly with the wing mounting panel and closing the other end i then hammered the lower flange into shape to get it to fit nicely to the inner wing along the complex bottom edge. It was then battered with zinc primer before fitting.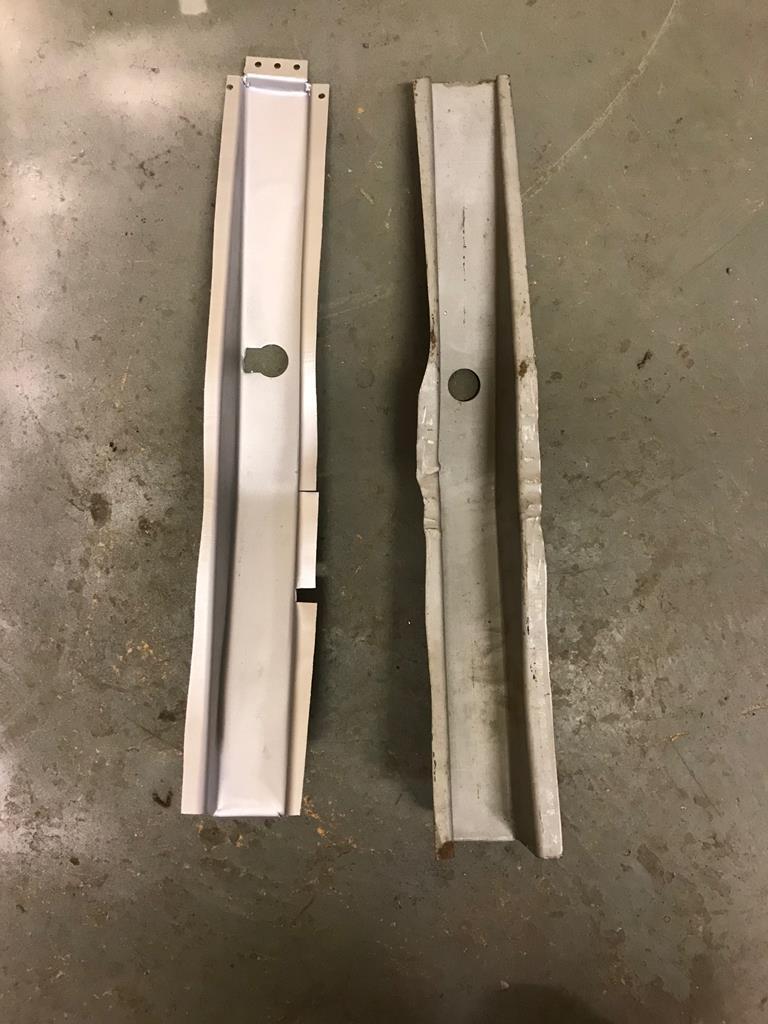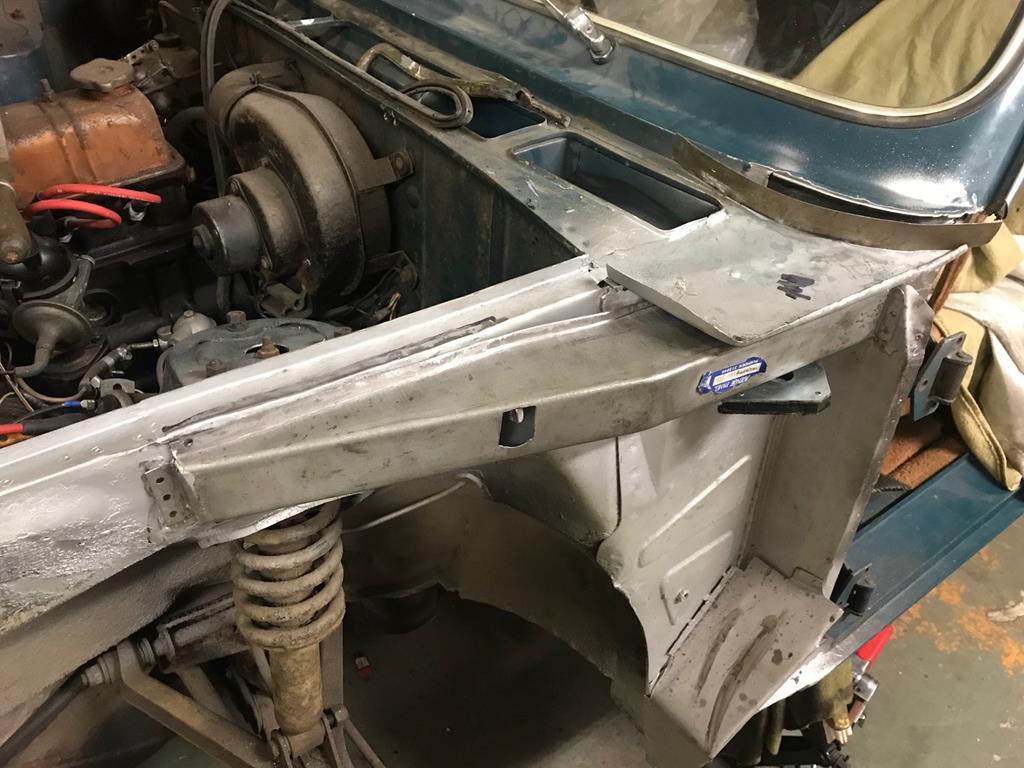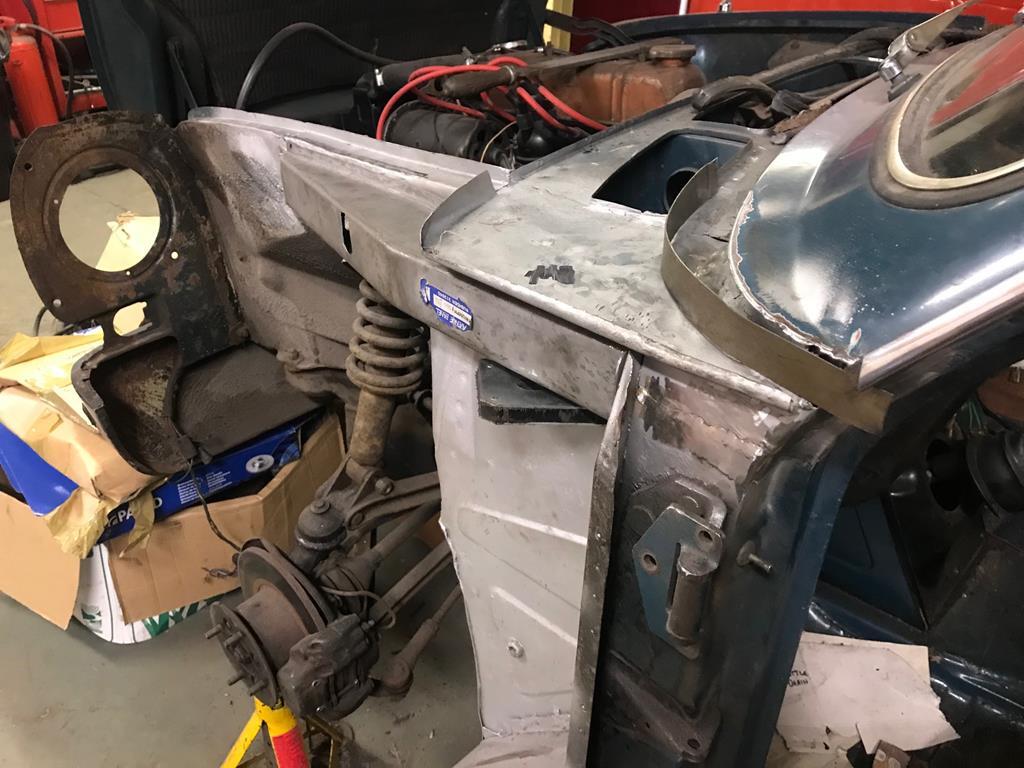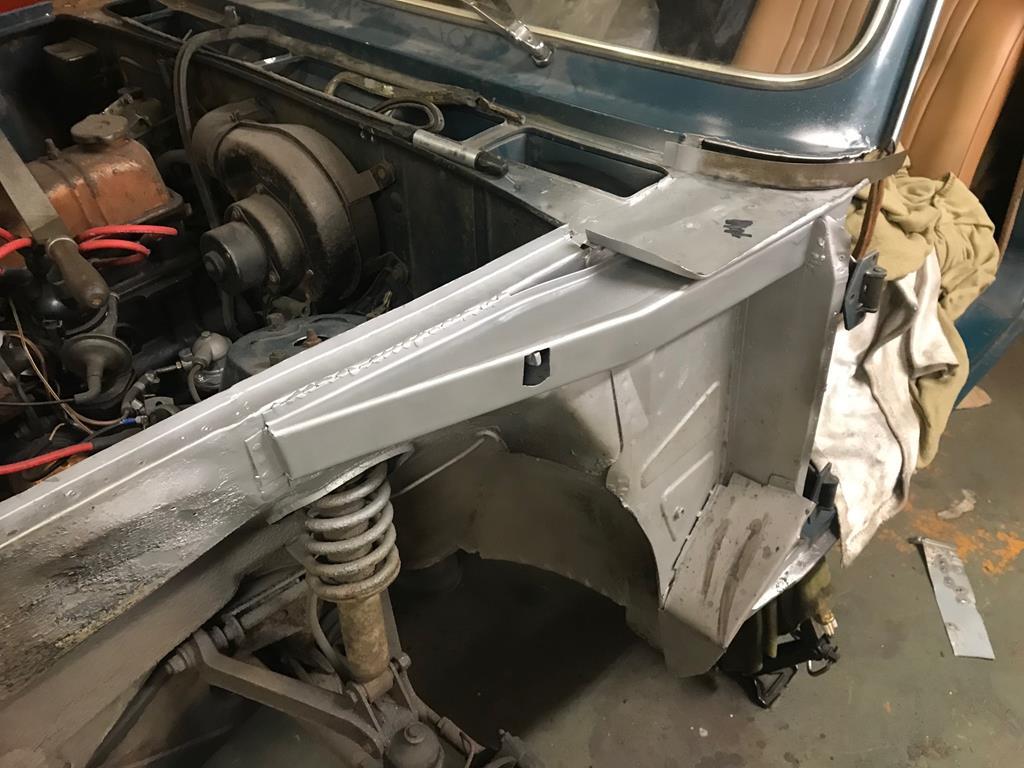 After clean up I made a small square heavy gauge piece to weld the strut tower brace bar to the strengthener panel.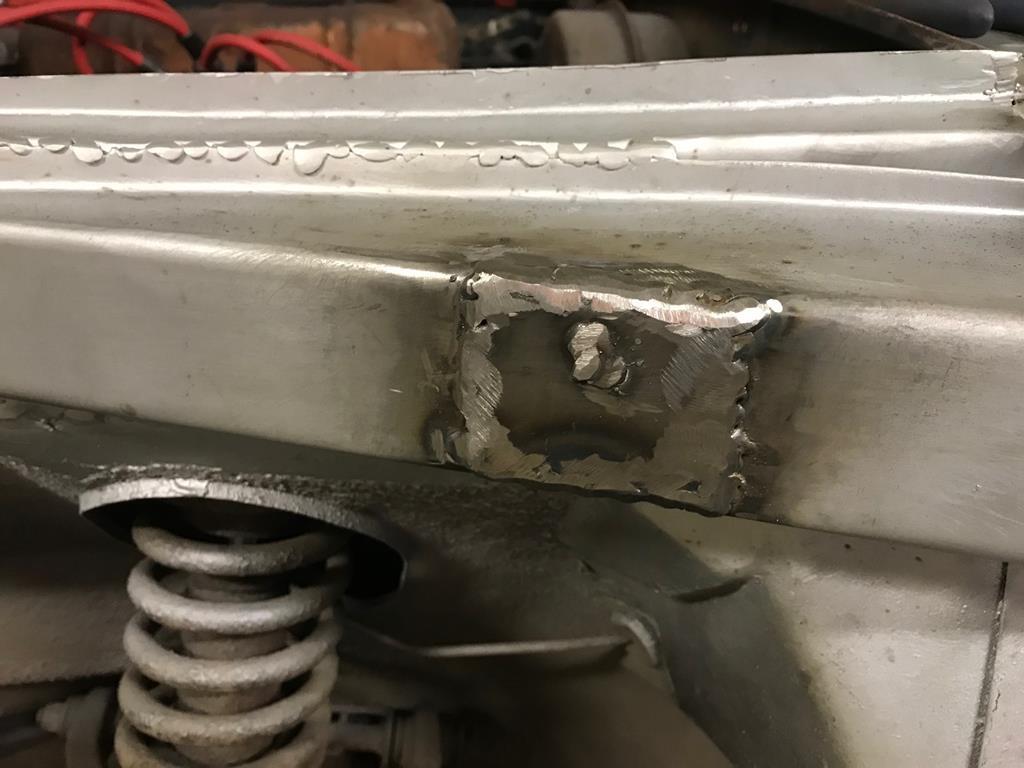 After this it was onto the bit I was dreading, sorting the screen base and the A pillar. A couple more repair pieces made and this was all tinned up before drowning the lot in etch primer.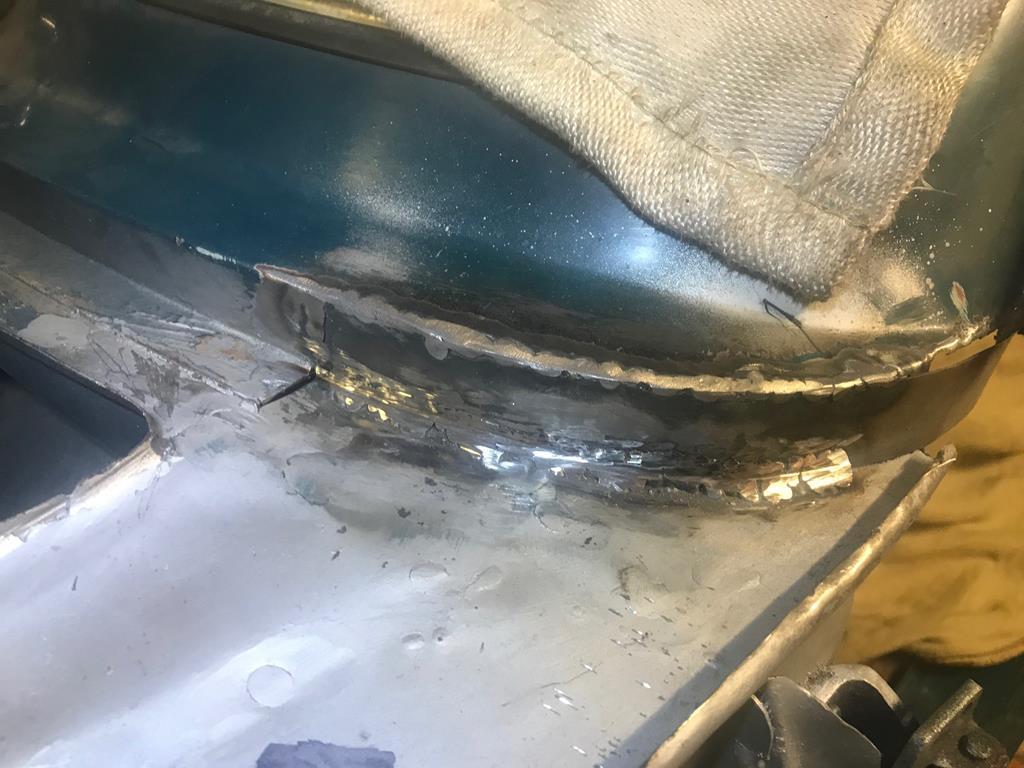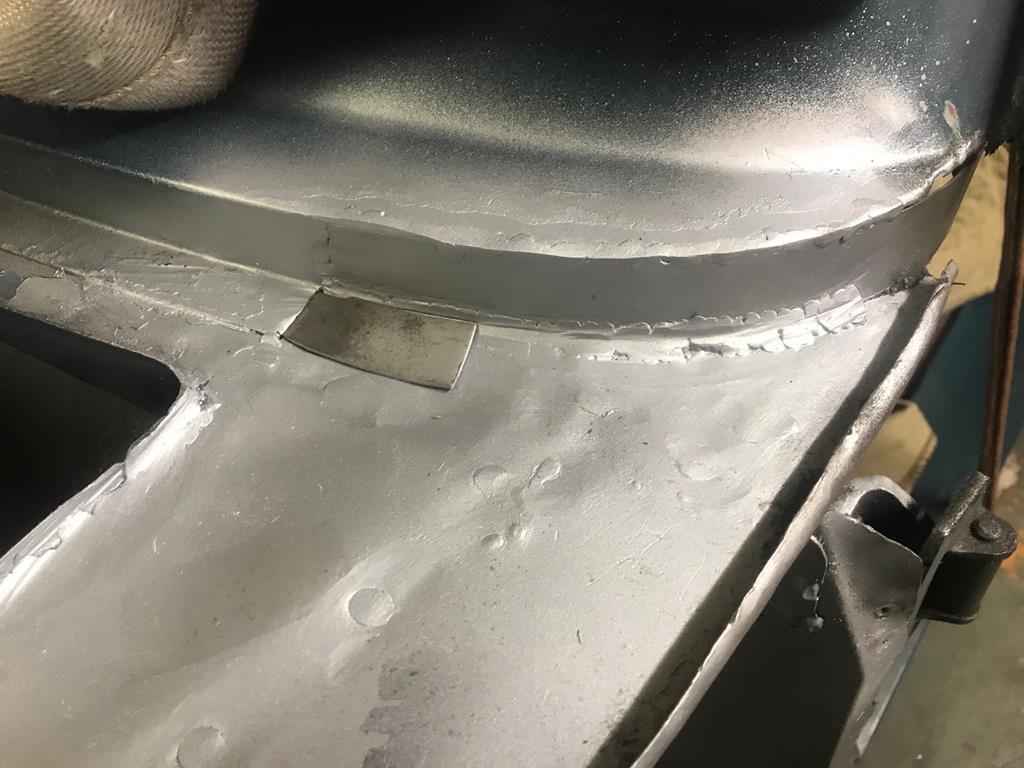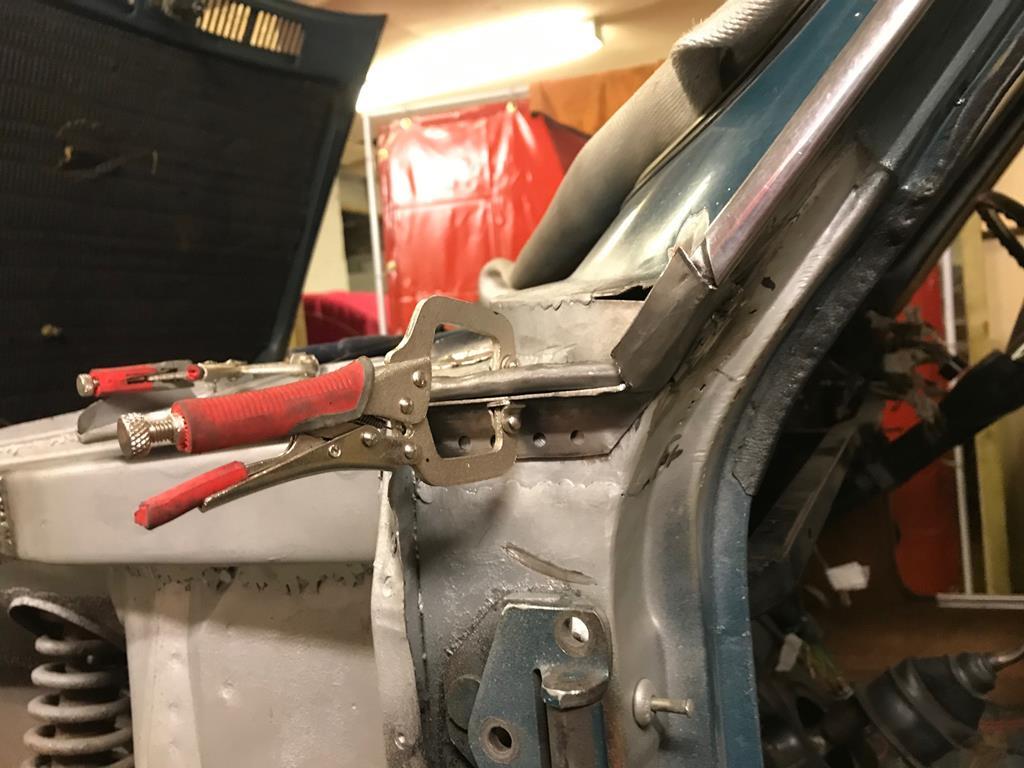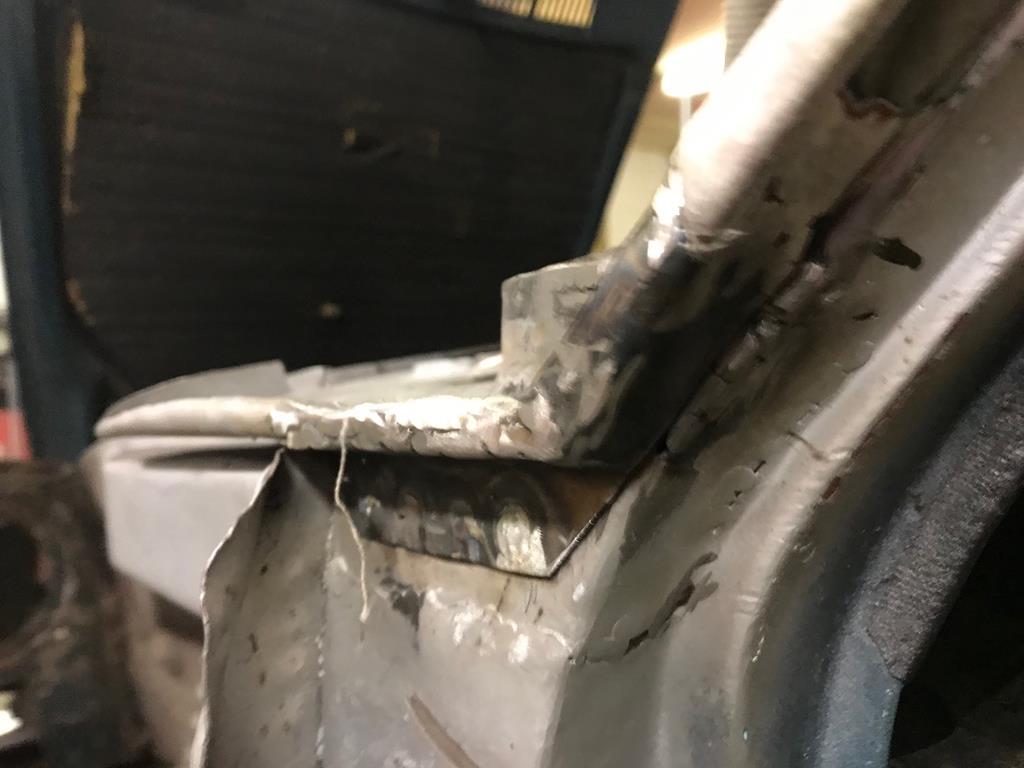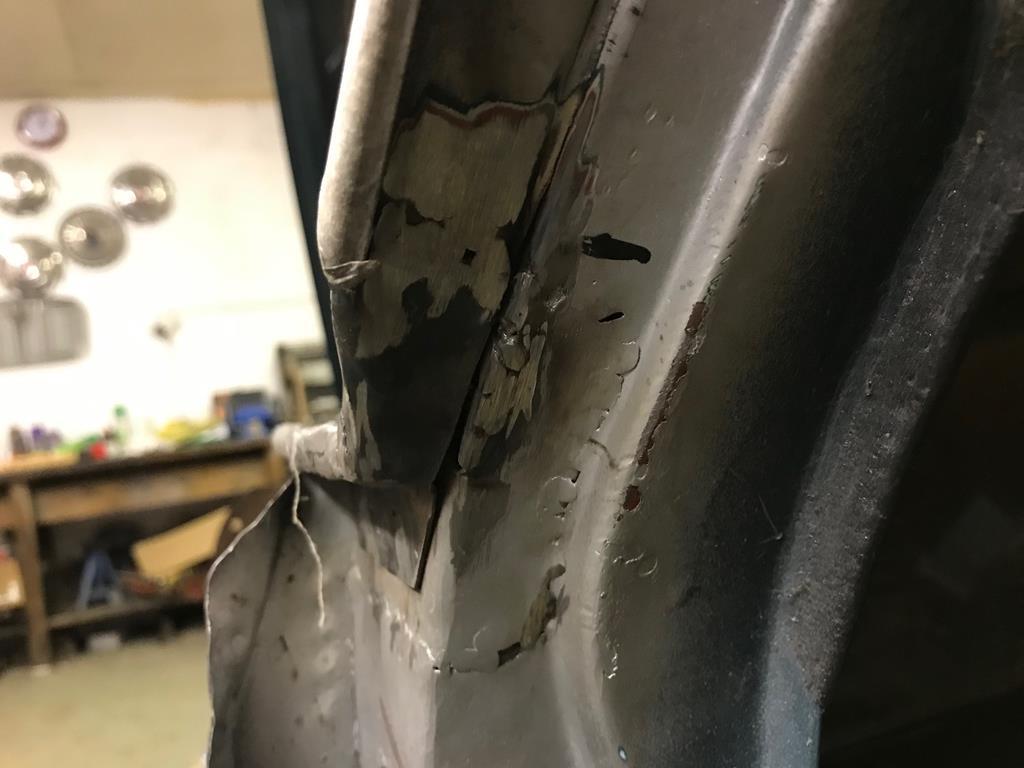 Aside from a few skins of filler for profiling, this part, the worst part, of the car is now complete.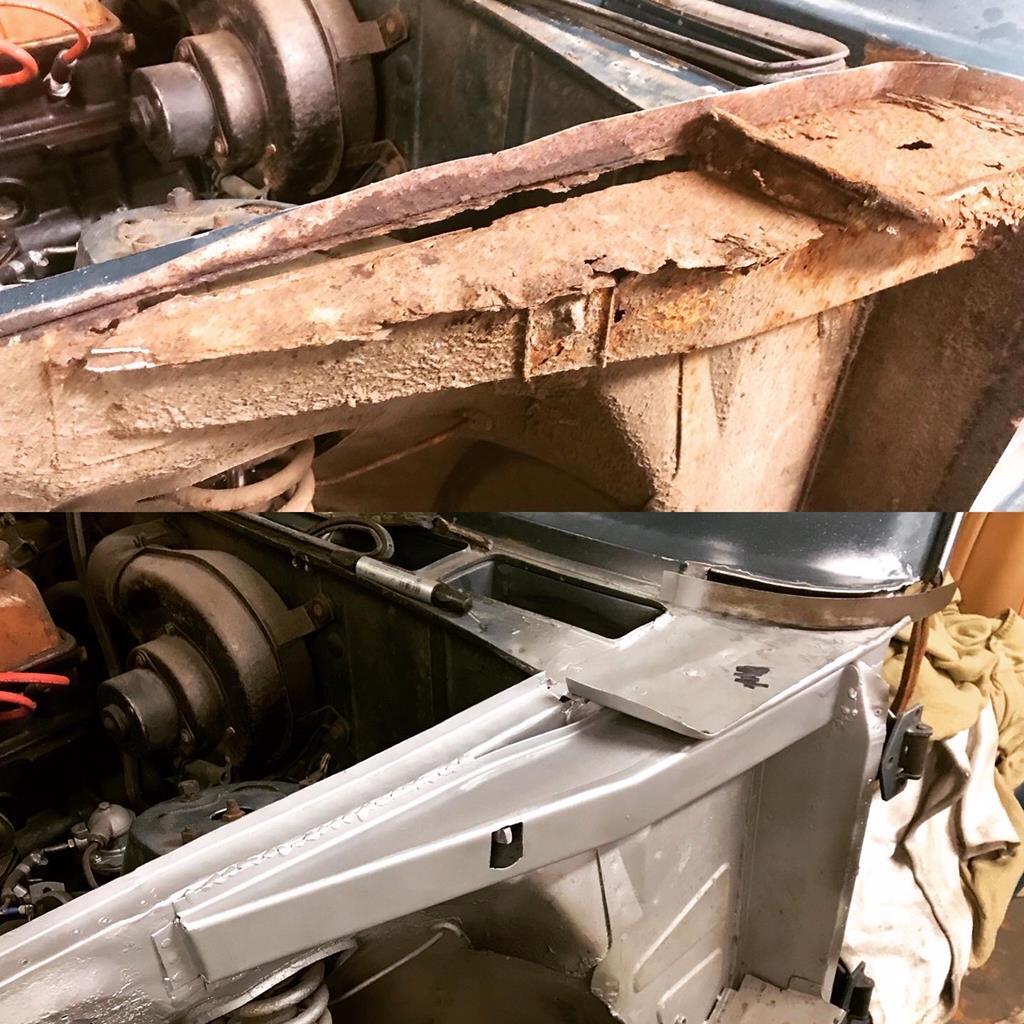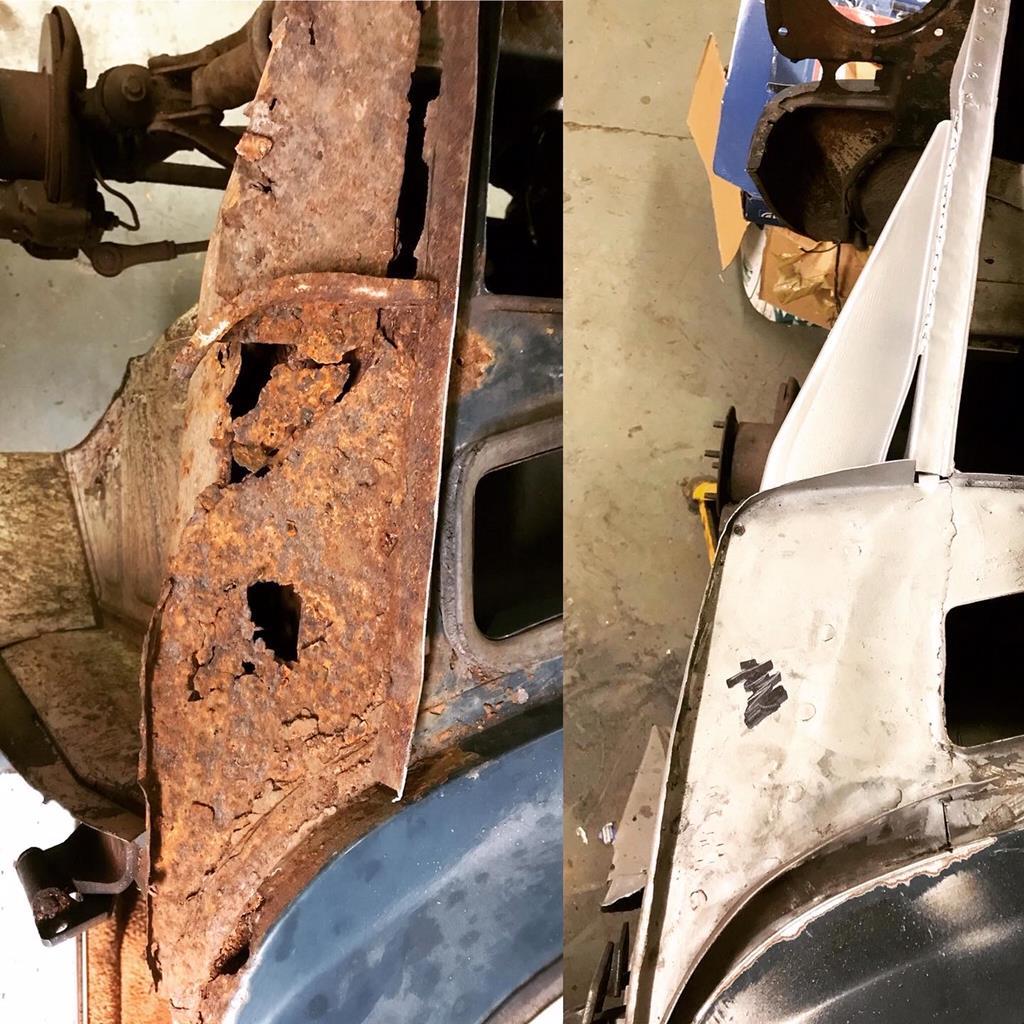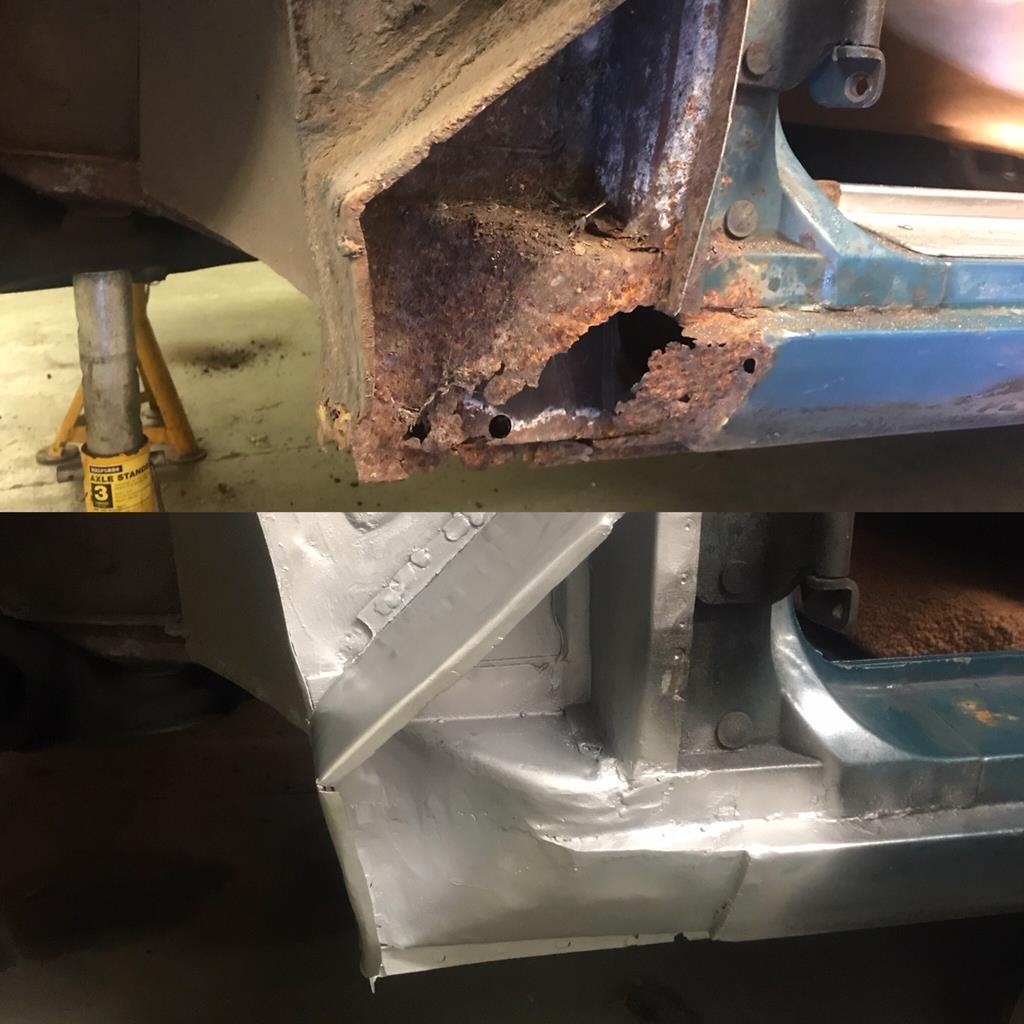 Another trial fit of the wing followed before moving onto the other side this week which doesn't look as bad but still plenty to do. Main thing is my enthusiasm is now back to get it finished ASAP And on the road.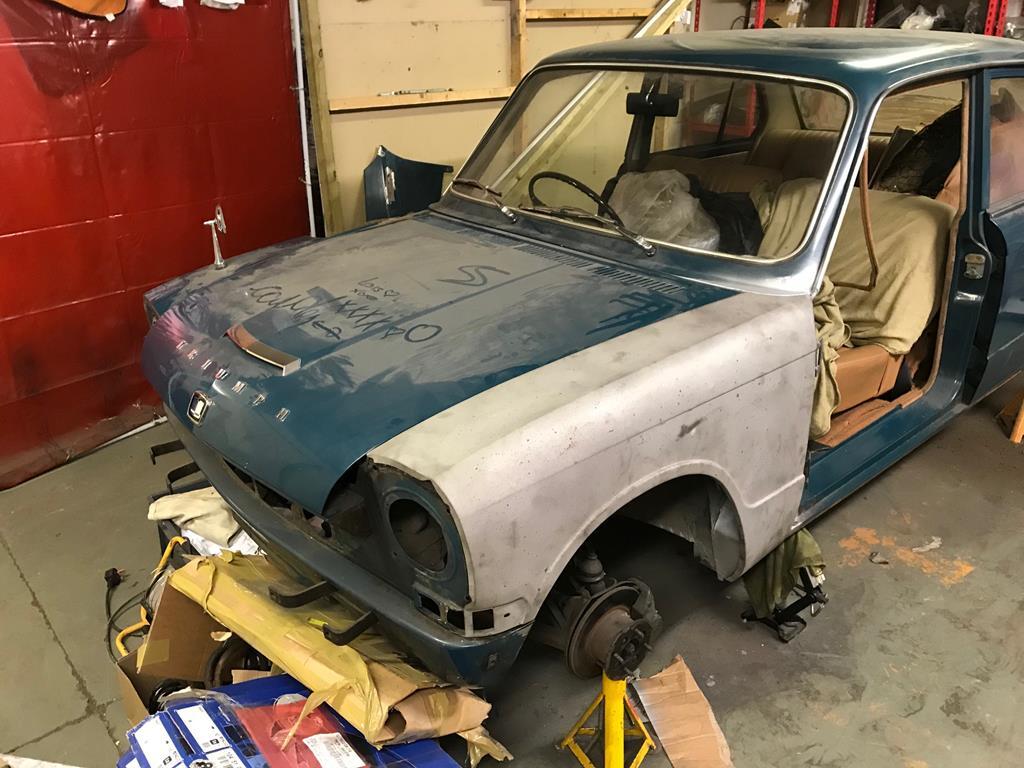 More updates very soon.