Had a look at it the minor at lunchtime, firstly rather than take the starter out I cut up a 1 inch socket and an old extension to make this.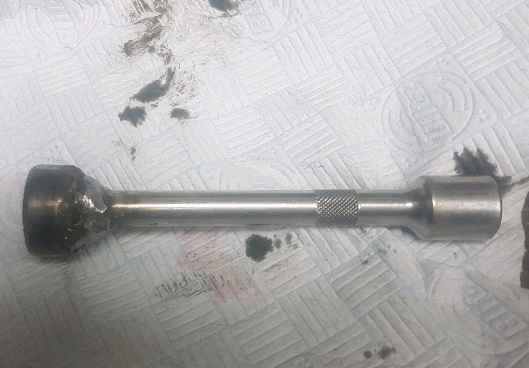 with that done it took a couple of minutes to get the relief valve out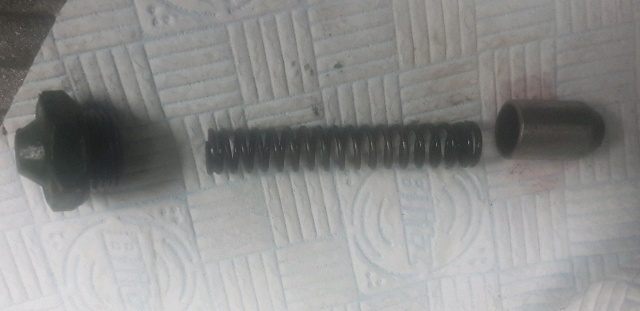 Everything looks ok and it slid in and out easily enough I scrubbed it up with a bit of scotchbrite and put it back together but it had no change. The oil pressure seems to fluctuate between 20psi and next to nothing even at a constant rpm and the oil light comes on as it dips towards zero which means I am pretty sure it's not the gauge.
So I'm not mucking about anymore, its coming out, going to strip it and see what's what, the engine was a £100 ebay buy just to get it running for his prom 3 years ago and seems to have a good compression (consistent 150psi) so hopefully the pistons and head are OK and we will get away with bearings, an oil pump and timing chain (it rattles) even if the crank's worn it's only £140 for a reground crank and all the bearings. Don't want to go mad on it because when he has a couple of years driving under his belt he wants to fit a warmed up 1275 or even a suzuki engine and box.