Right then, I'm just going to have a moan about things first if that is ok.
Ever since my accident people have been saying things like, 'Where there's blame there's a claim', 'Ooooh you'll get thousands!' etc etc.
To be honest, that hasn't been at the forefront of my mind whilst I have been trying to get over it but, as my brother-in-law is a highly respected lawyer, I asked him what was what.
It seems, as far as I could make out, that the insurance companies and the government have done some kind of deal between themselves and come up with a fixed 'menu' of compensation.
They have been very generous with the figures.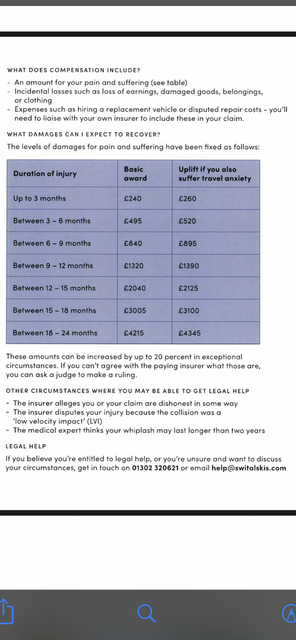 Well, they have been generous to themselves.
I'm pretty sure that someone, somewhere received a massive plain brown envelope to sign that off.
If you came at it the other way, as in, someone would say, 'if you are prepared to take this much pain for this much time I'll give you two hundred and forty quid', you would politely decline the offer and probably give him a quick knee to the love spuds for his impudence.
Anyway, that's enough of that.
Looking at getting all the edges prepped for the new panel it seemed like a good time to sort this bit in the rear wheel well.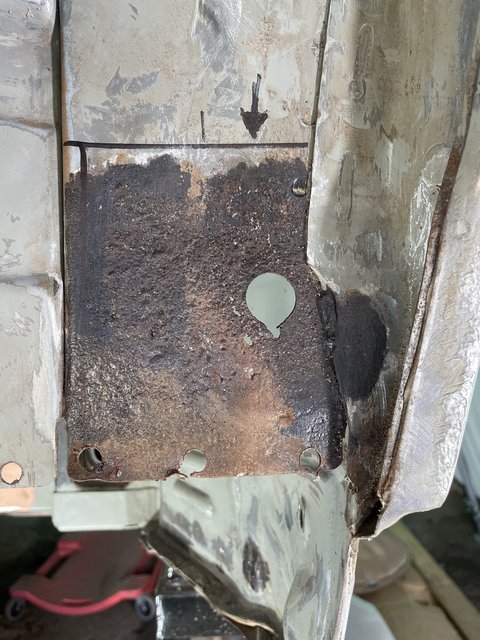 Yet another disaster area caused by a grommet which was used as part of the corrosion protection procedure.
Absolutely none of this was visible until I picked at the underbody coating and peeled it away.
The first visible things to attack were the spot weld at the top right and a small run of MIG weld half way down, also on the right.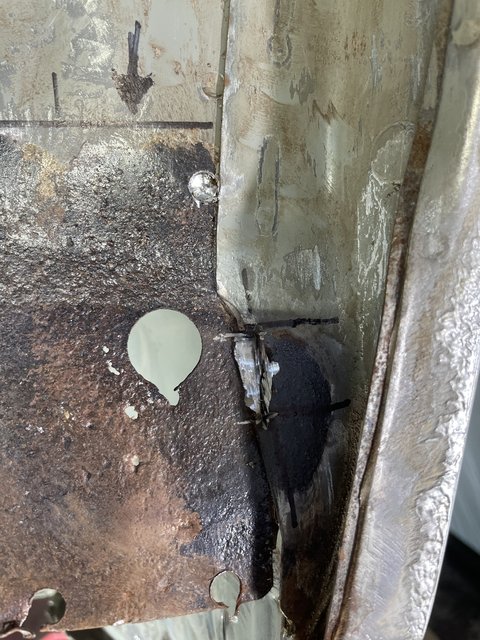 The wire wheely thing had exposed this tell-tale.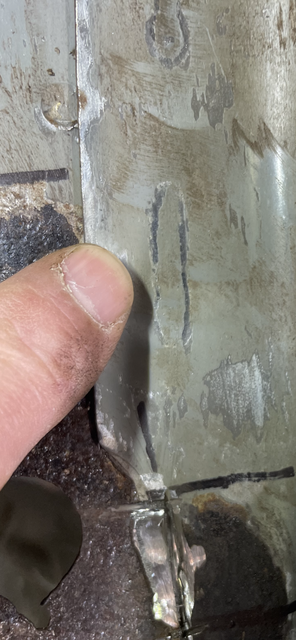 You can't feel anything if you run your finger over it from this side so it must have been MIG welded from behind, before the outer rear quarter went on.
I ground that section out with the dremel then folded the overlapping panel back.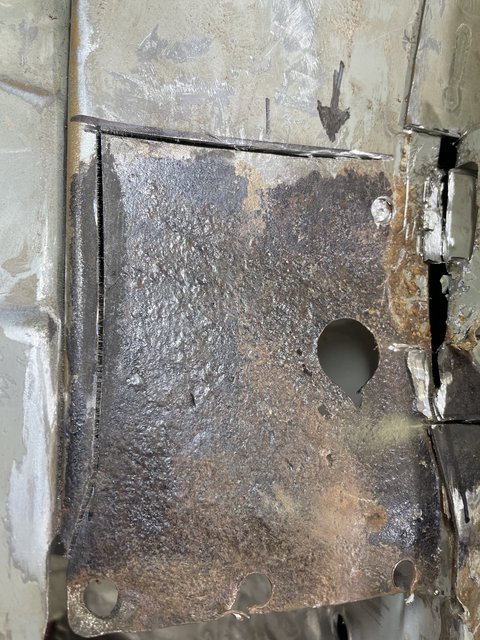 I am going to see if I can save the little strip on the left hand side to weld the new piece to for a couple of reasons; firstly, the joint behind there is quite complicated and difficult to get at without chopping out loads more metal and secondly, this piece is made of quite thick metal so despite the pitting it is very solid.
It got a good wire wheeling and some phosphoric acid treatment.
I got the old bit out.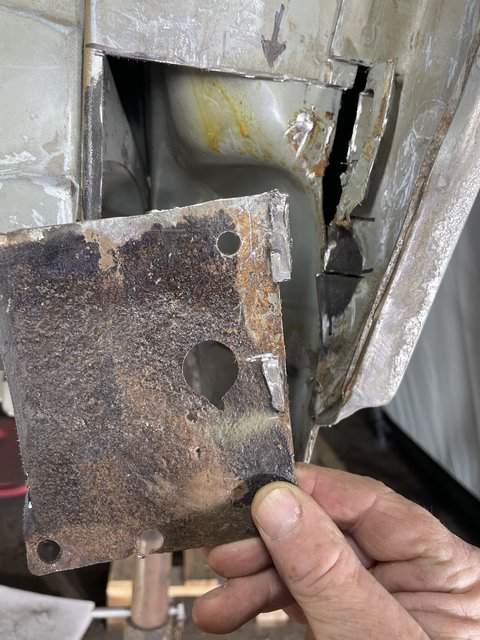 Look at the state of it but all the stuff you can see behind where it was is pretty much mint.
This is the back of it.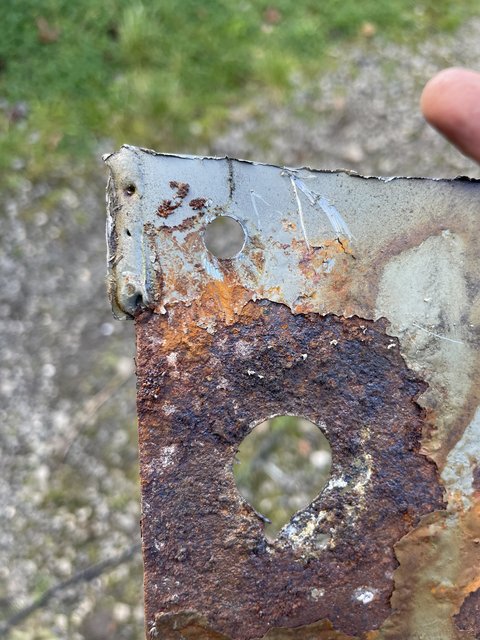 Also hideous and all emanating from the grommet hole.
You can see where it was MIG welded from that side at top left.
I will be able to re-do that weld from the outside because there is now a hole in the overlapping panel where I ground it out, I just need to make the new piece slightly wider to accommodate it.
I cut out my paper template and went up to the shed.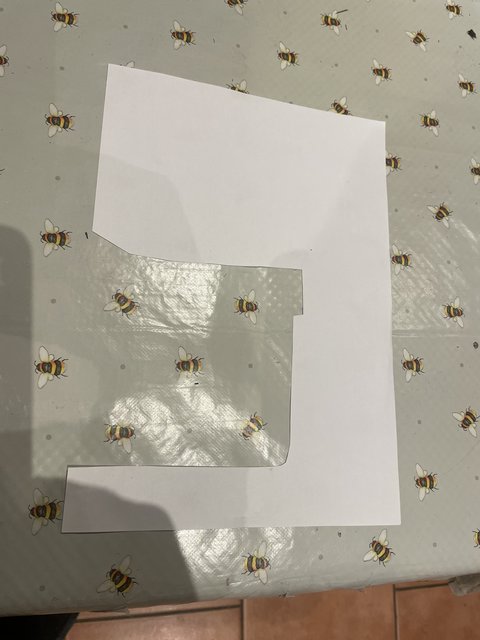 That is the left-over bit, not the template.
Thus armed, I got out my workmate bench, my 1.2mm sheet of steel and all the other glabber I would need to cut, shape and drill the new piece then the Lovely Doctor said she was going to the hairdresser and if I went with her we could go out for something to eat afterwards.
So that was that, my repair section is still just made out of paper and I forgot to get any wallpaper paste when we were out so I guess I'll have to make a metal one next time.
I had lasagne, by the way.
Cheers.