I have had my 911 for about ten years I think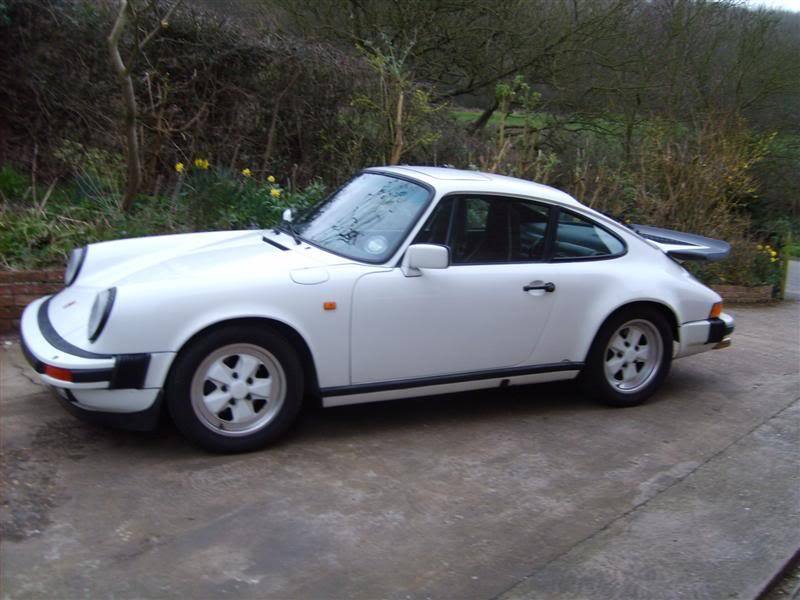 Been all over in it.
Le Mans, Nurburgring, Barnsley etc.
Done a few jobs on it.
Rear anti roll bar bracket broke off
The bit where it is welded to was rusty so I had to fix that.
I cut it out, this part is infact a triple skin.
Made a bit to repair it.
And a bit for the outer skin
All welded together.
Then fitted Wevo steel ARB mounts.
and painted with poly bushes and ARB powder coated.
The clutch cable went, or so I thought.
Turned out the pedal crank had worn out and the clevis pulled through.
I was just going to weld it up and re drill it but I got carried away and re did the pedal box
Whilst it was up on the stands in the drive some plonker dropped a scaffold pole on the wing

Luckily he was insured so I got a new wing.
On 3.2 Carreras there are indicator repeaters on the wing.
They look just tacked on and frankly rubbish.
I could have just left them off but that would have been too easy.
What they really need is to be recessed into the wing.
On my travels I noticed that the 944 has the same indicators and they are recessed, so I got some bits from the scrappy.
I'll show you what I did with them later.
Thanks for looking.