After we went on holiday by mistake I had to make a start on the pergola that the Doc wants for her new patio area.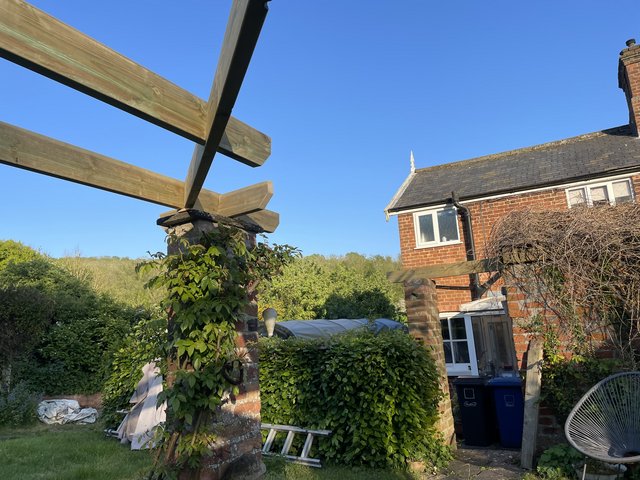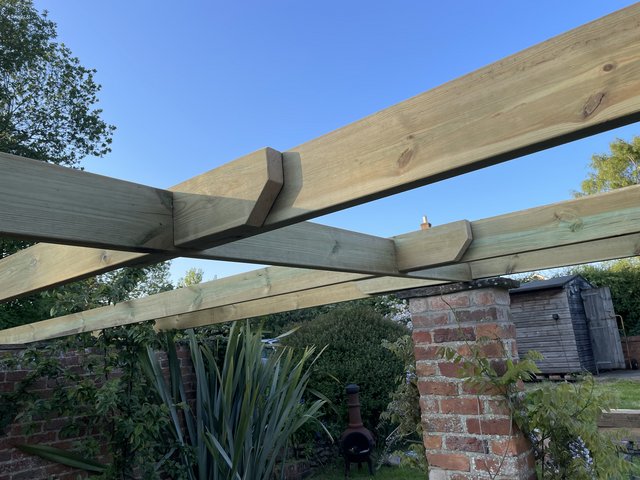 This made the Lovely Doctor happy.
Happy enough for her to take me out to our emergency backup cafe for a fry up and lots of tea.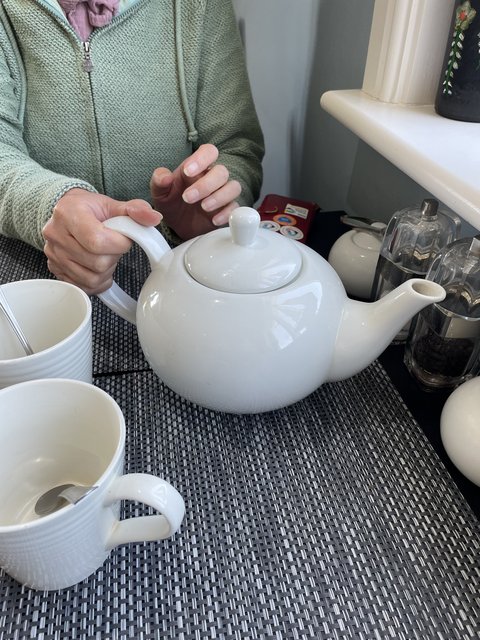 She has also taken the bull by the horns and hired a man to lay the patio slab things because my back is just not up to it.
In fact, it is not just my back at present.
I have been feeling pretty rubbish in general and totally lacking in energy.
This has had an impact upon my tent work.
I decided to at least try to do something that was not too strenuous so I decided to clean some stuff up to get a batch of bits ready to send to the zinc platers.
The rear silencer is about half a tonne and is hung from three rubber mounts.
These are they.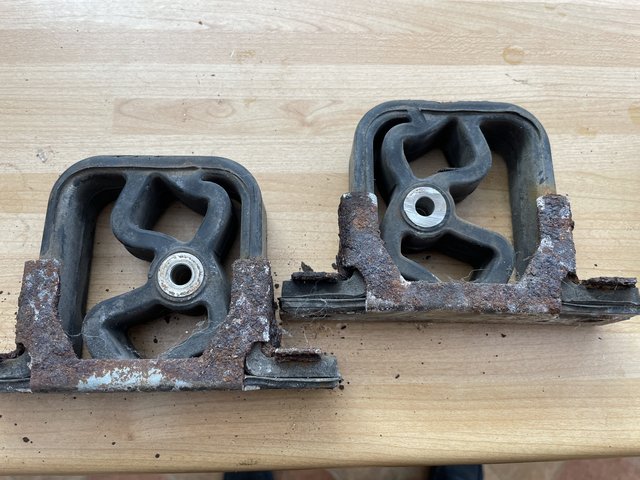 I bought a new set of rubbers, they are about fifty quid each which is plenty for an exhaust rubber but the scabby steel brackety thing that they are stuck into are separate parts which are also about fifty quid each.
I pulled the metal bits off but they didn't all survive.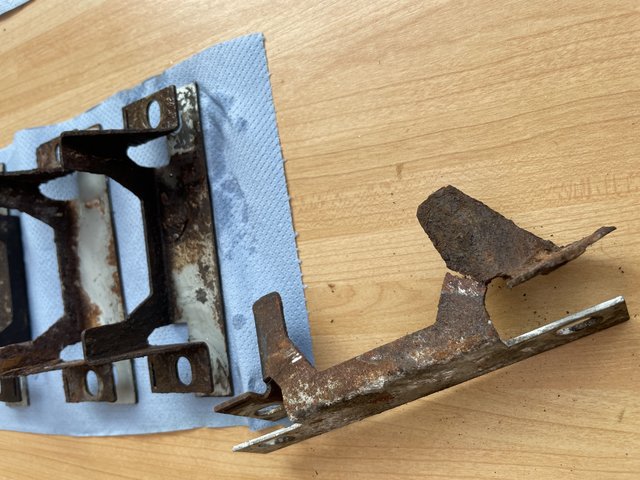 luckily a pal of mine had given me some of his spare ones so I managed to find enough solid ones to make a set.
I bead blasted them along with some rear axle bolts that he also gave me.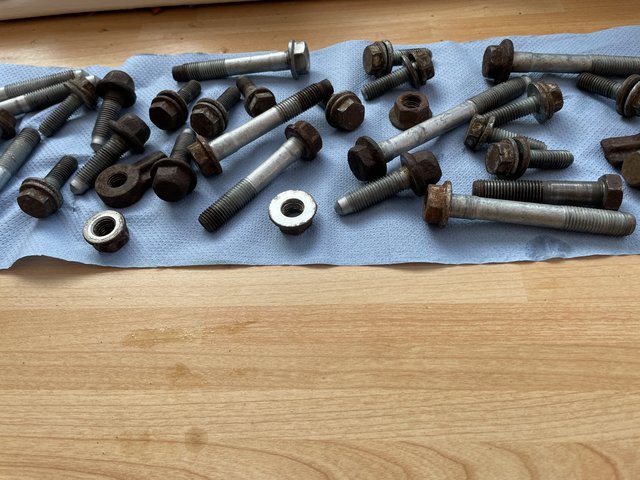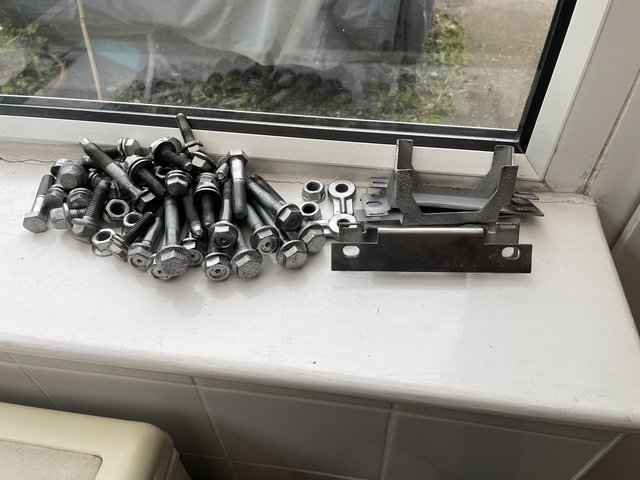 The axle bolts are going to be used for something soon-ish.
I know that looks like a pathetic amount of work but I actually spent seven hours of my already depleted life doing that.
Anyway, that's all boring stuff so today when I eventually managed to get my aching self moving I decided it was time for this.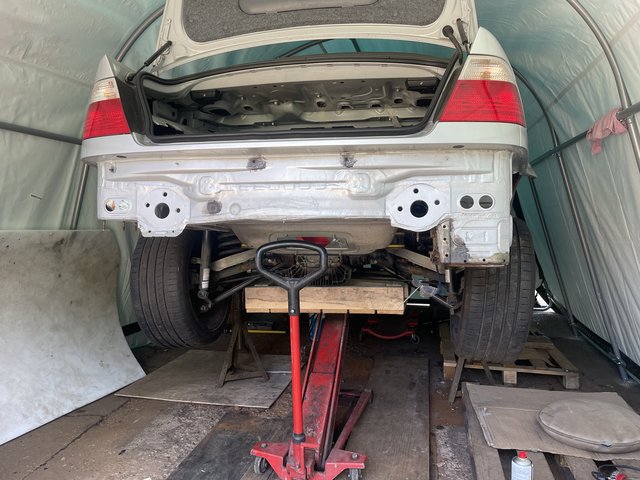 I was going to make some kind of cradle which would slot into the top of the jack instead of the saddle but I really didn't feel like it so I strapped an upside down pallet on there instead.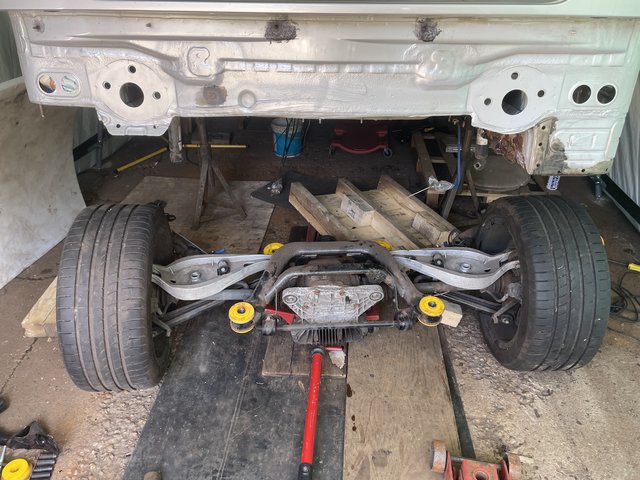 It sort of worked but it was a bit precarious and it became a total faff and I ended up with three trolley jacks on the job.
Obviously I didn't photograph this because it was a bit of a dodgy procedure and I just wanted to get it on the deck.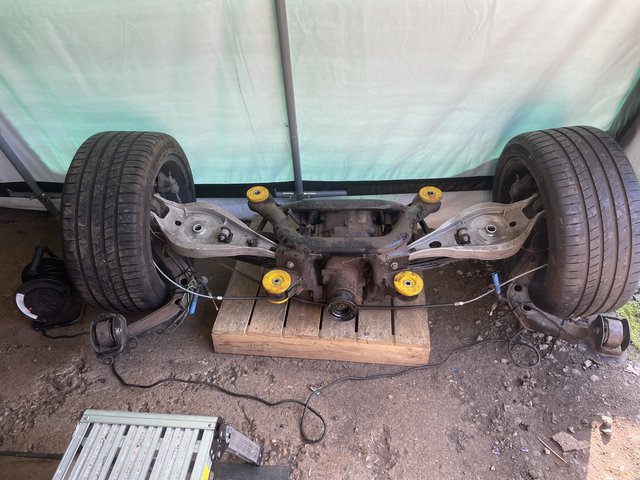 Now I can have a quick look at what we've got.
This is the axle carrier panel.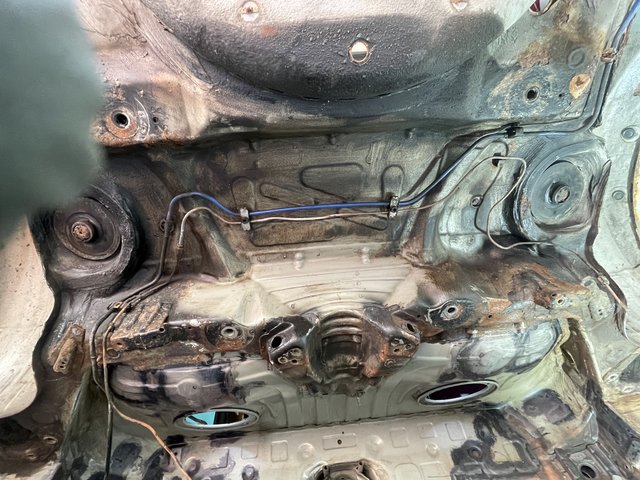 It is as scabby as you like and I will be pleased to be rid of it.
This is a spring perch, it had been painted but painting over rust is not a fabulous idea.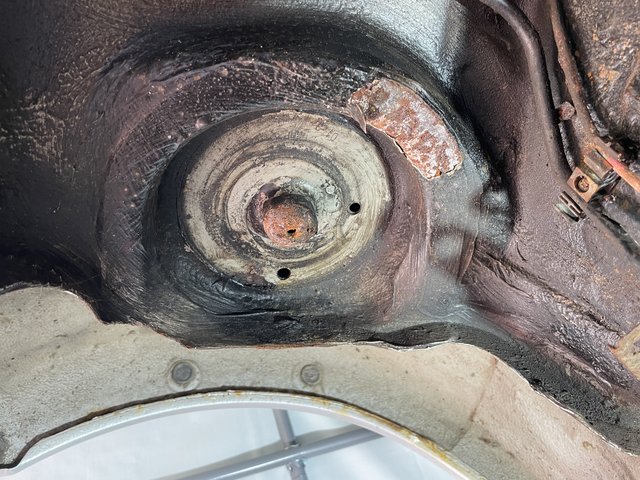 This is the passenger side rear wheel arch, it is not too bad.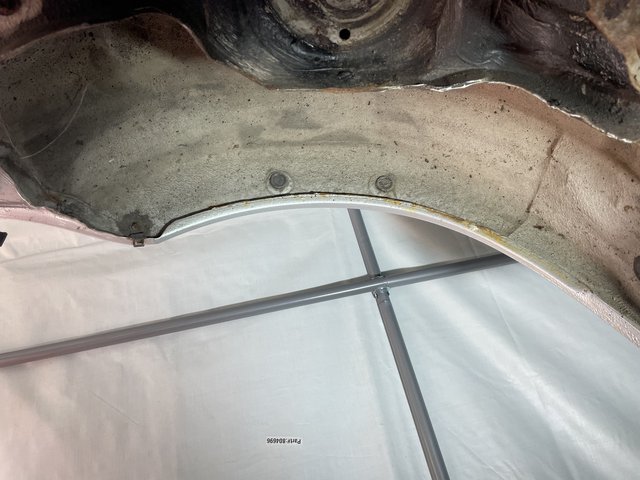 The driver side, on the other hand, looks a little bit the worse for wear.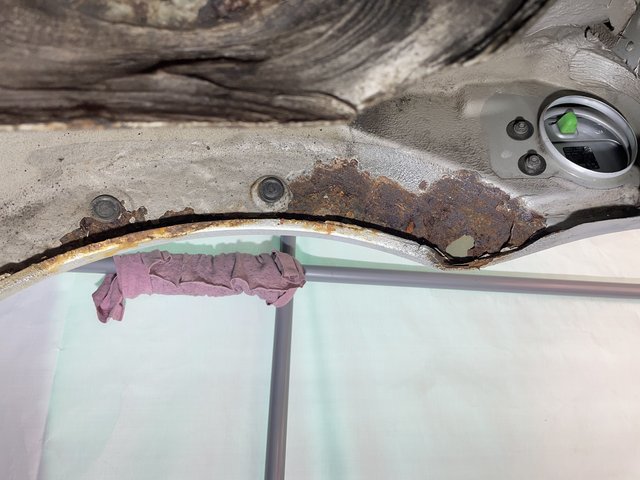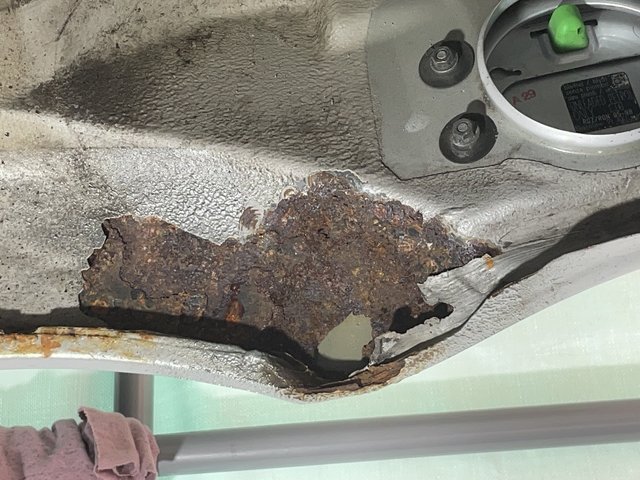 Well that's pretty bad...
This part is available from BMW but only if you buy the complete inner rear quarter panel at vast expense and then throw 95% of it away.
There is absolutely no way I would do that, I was psyching myself up to make one but then I found out about a chap called Lance at LBL panels who makes repair panels.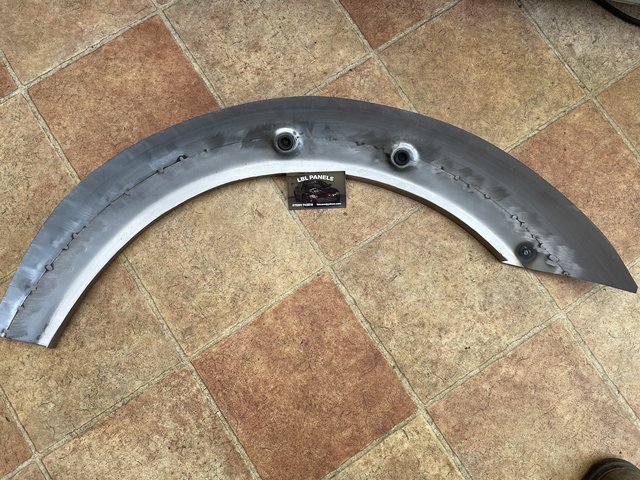 Hopefully it will cover up the old mess.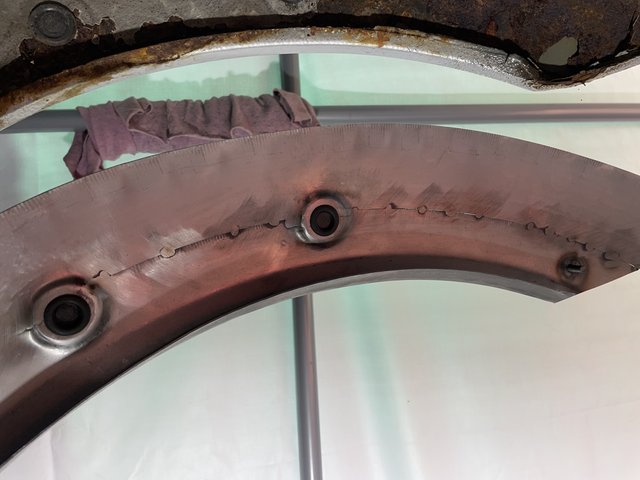 Next job is to start cleaning up around the axle carrier panel to find all the spot welds.
Cheers.