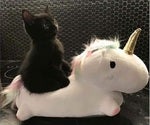 Someone should take Photoshop off me.
They bl00dy well shouldn't ;D That's fantastic!

It will be a bit longer for the beaver-tail and I'm playing around with a possible fibreglass roof with actual corner curves but your picture has really helped with the visualisation.
Cheers,
Ian
Glad to be of service! I did try and find a picture of the Healy to put on the back, but I couldn't make that work very well. Agreed about the extra length, not only will it look better but I imagine it'll make getting the car on and off a lot easier.