Found this mirror in the 1950s Lanchester LD10 donor car we're stripping down and I know it's not from the donor car.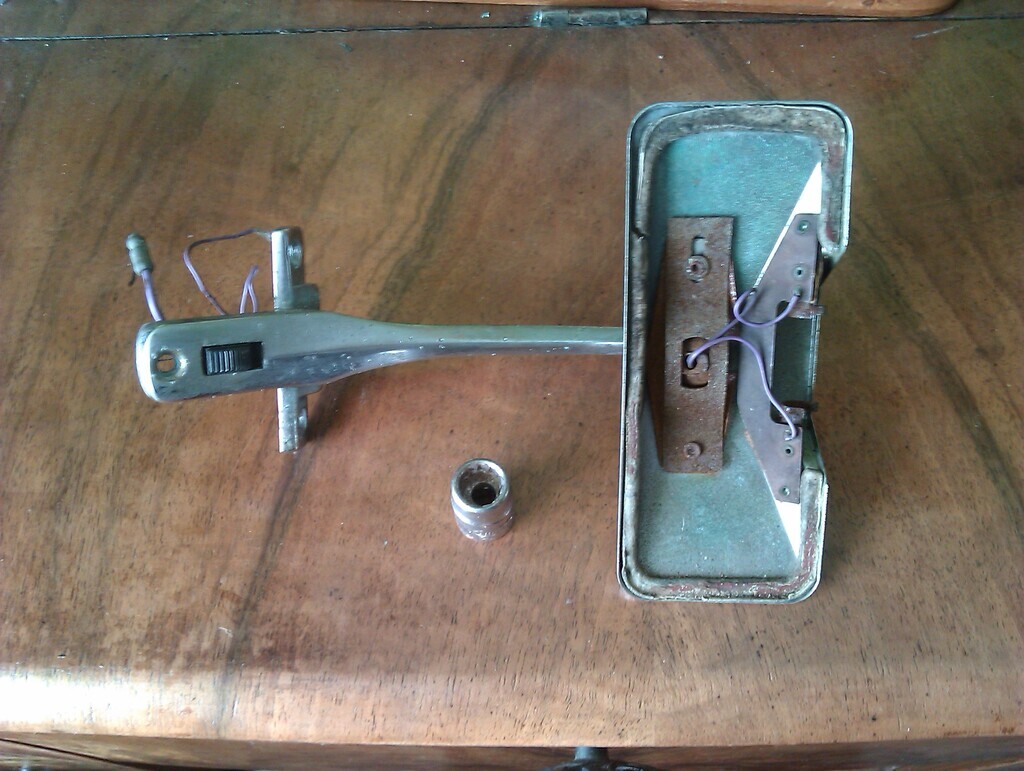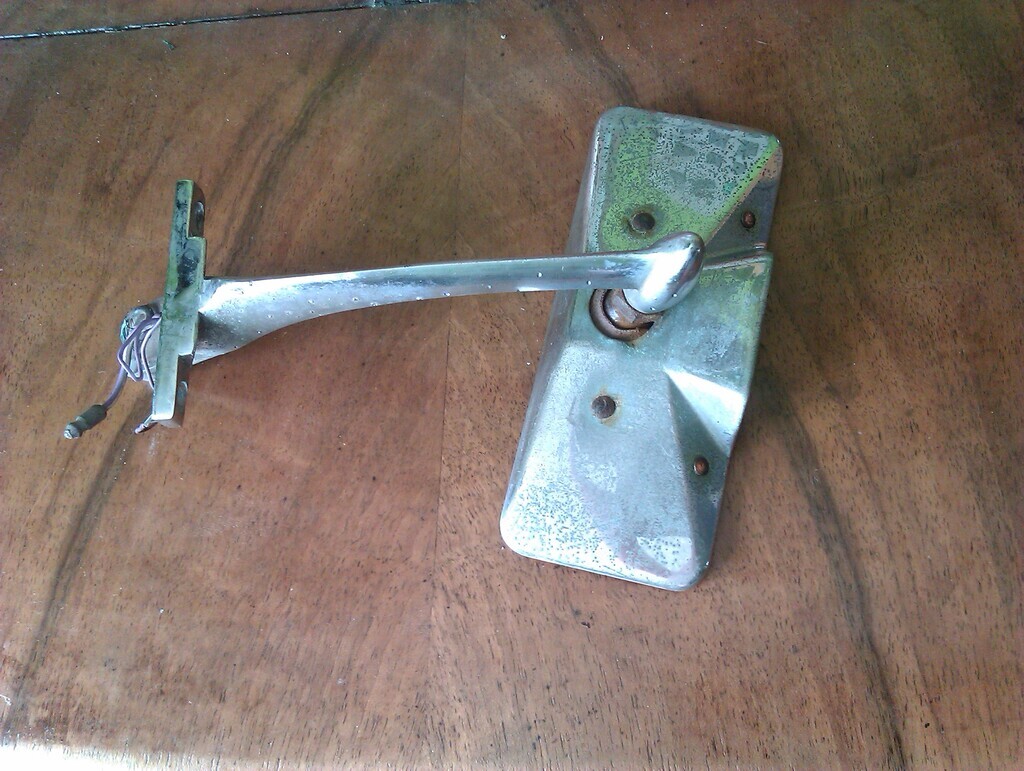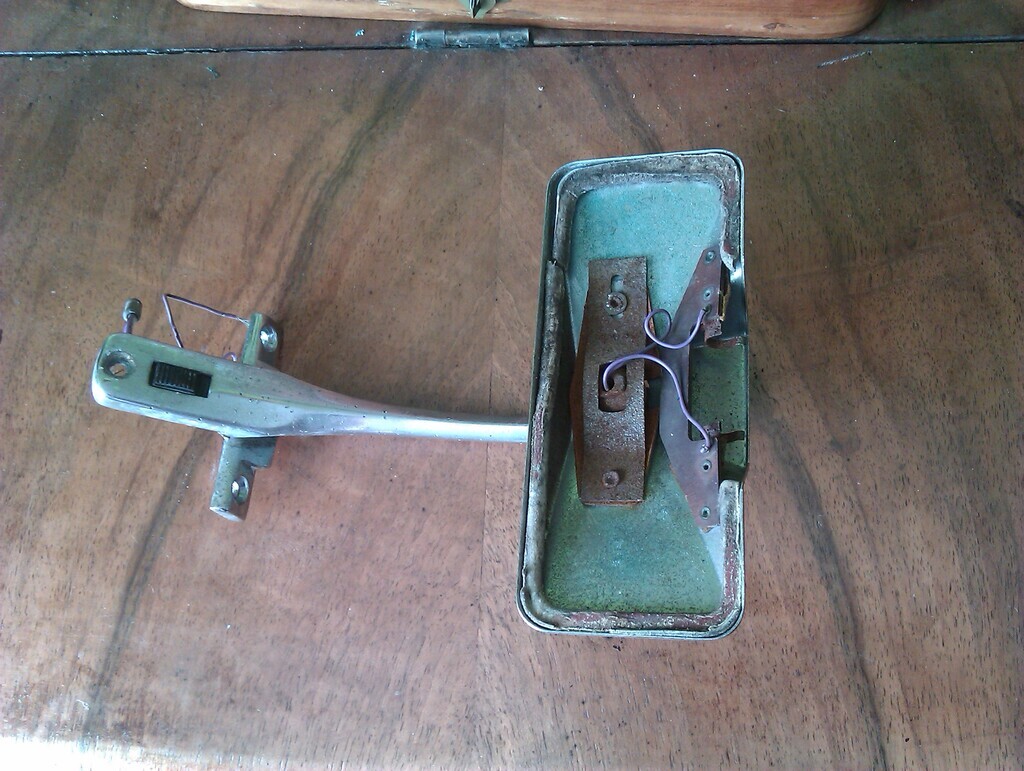 I'm drawing a blank as to what it's from. I thought it might be early 70s Jaguar or Ford but nothing I'm finding looks anything like it. Shame the glass and the lens are missing, it's a pretty neat thing. 10mm socket for scale.
Can anyone out there identify it?