Well, it's been a while since I've posted about my yellow 911, but that's because, other then the odd little thing, the 3.2 has been well behaved.
A little too well behaved, that I was left looking for something to do.
Prices of longhood 911s have been beyond my reach for so long, when I heard of a mostly rot free 912 is So Cal for sale, I had to find out more.
Before I knew it, I had given the yellow car away for a mere $35k that would cover the price of the 912 and shipping, quick, before anyone else found out about it.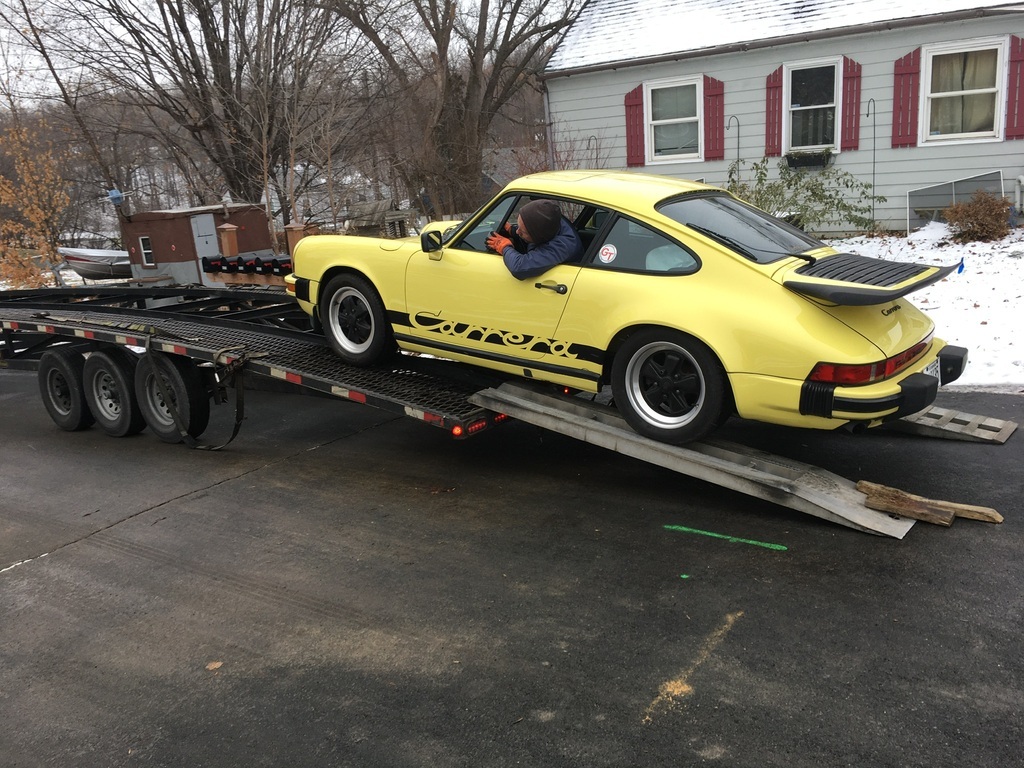 …and with testicles firmly in hand, put the money in a wire for this… (At this point I had seen half a dozen pics and a brief set of texts back and forth.)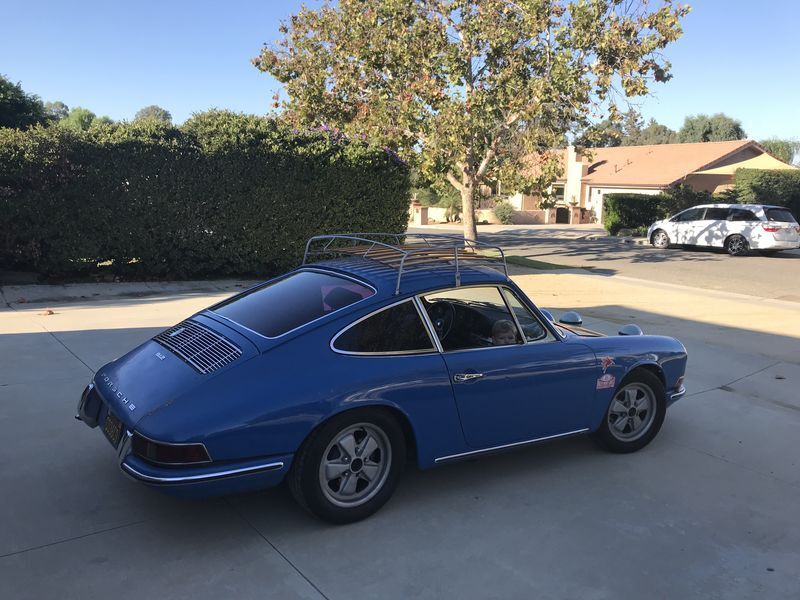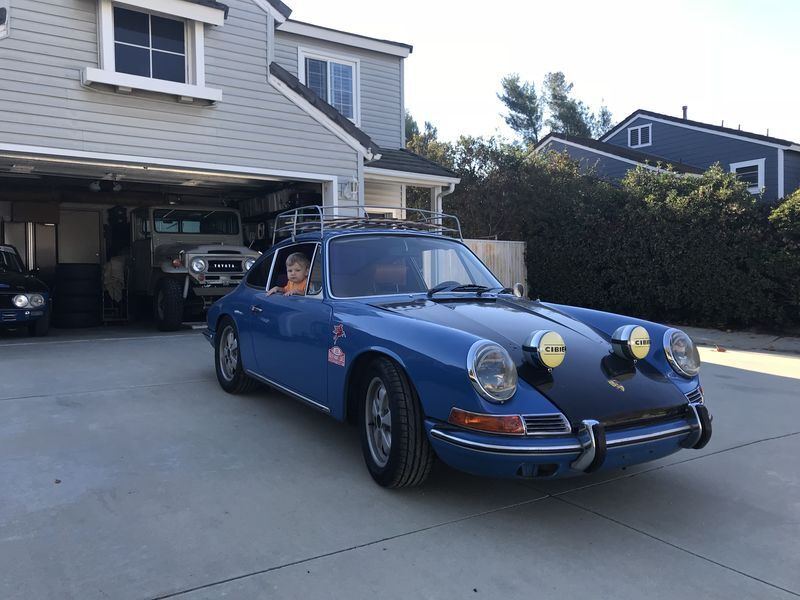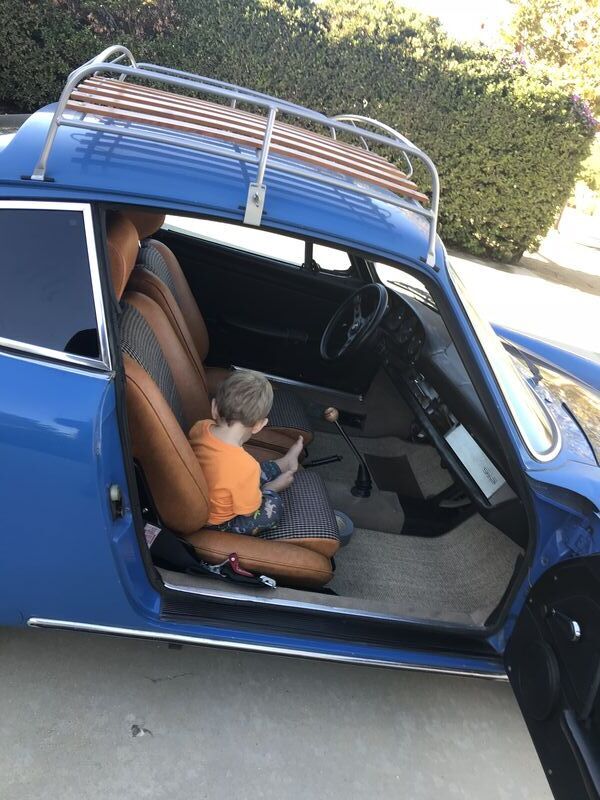 Then this week, once the wire had cleared, I called a shipper and they picked it up yesterday…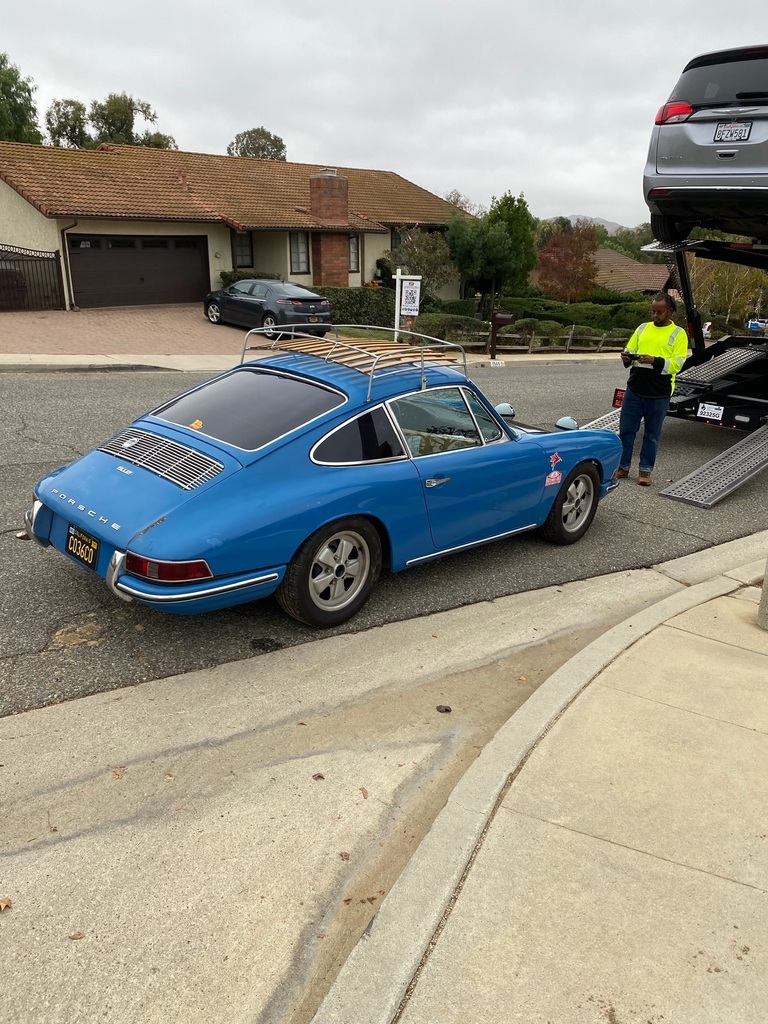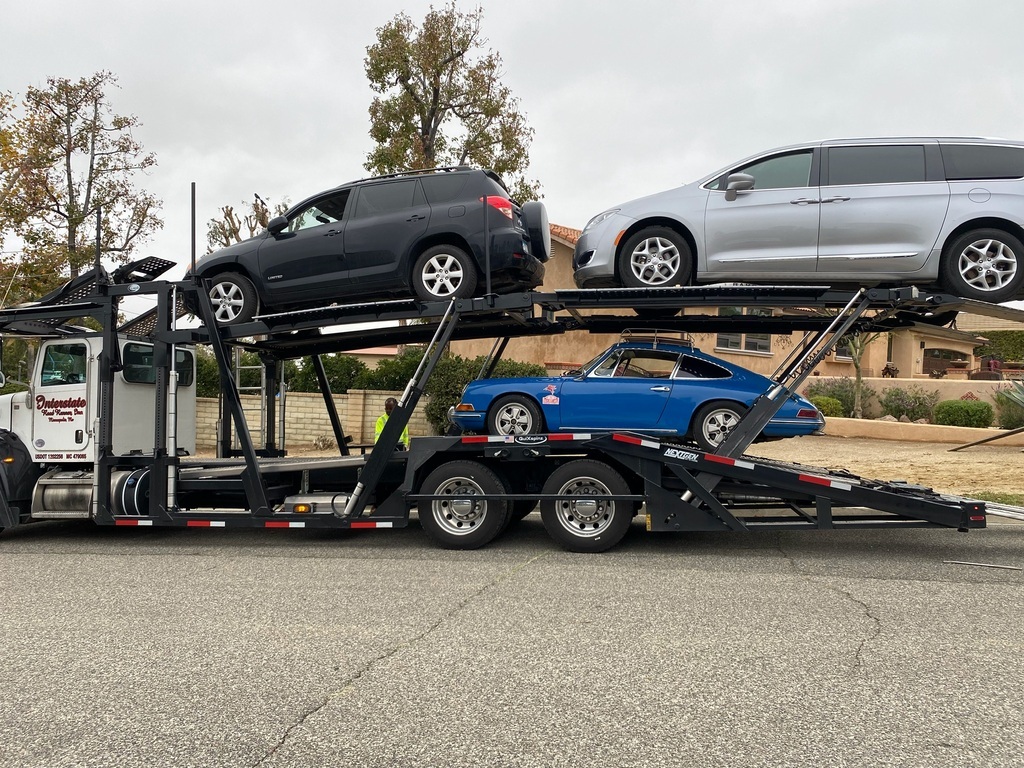 No idea what I'm going to do with it, but it's a great start for a fun project, to keep me from being under the feet, of 'er indoors.
It's a 1968 SWB 912 (4 cylinder 911 - I bet explaining that wears thin quick) with a non numbers matching engine (ha ha ha) that has been bored out to 1700cc.
The floors have already had work and will probably need more. The inside dash is a mess. It was originally Ossi blue, but is now Gulf blue and for some unknown reason, it has a carbon fiber bonnet. An injury from the early '00s I guess. It's never going to be a concours car - which to me is just approval to have fun with it.
My new Nein11.