Yeah you read that correctly...
This is a build thread to record the progress of this project and add support material to my YouTube
link
(I can hear the "not another f***ing 'YouTuber." cries already

.
To cut a long story short, take a common 4x4 which happens to have the same wheelbase, cut it up, make it 2WD and stick a fibreglass body on so it looks like a '32 Ford Tudor Sedan Delivery, goes like stink, costs naff all to run and annoys the snobby old farts who say a hot rod has to have a V8 and be all an steel body.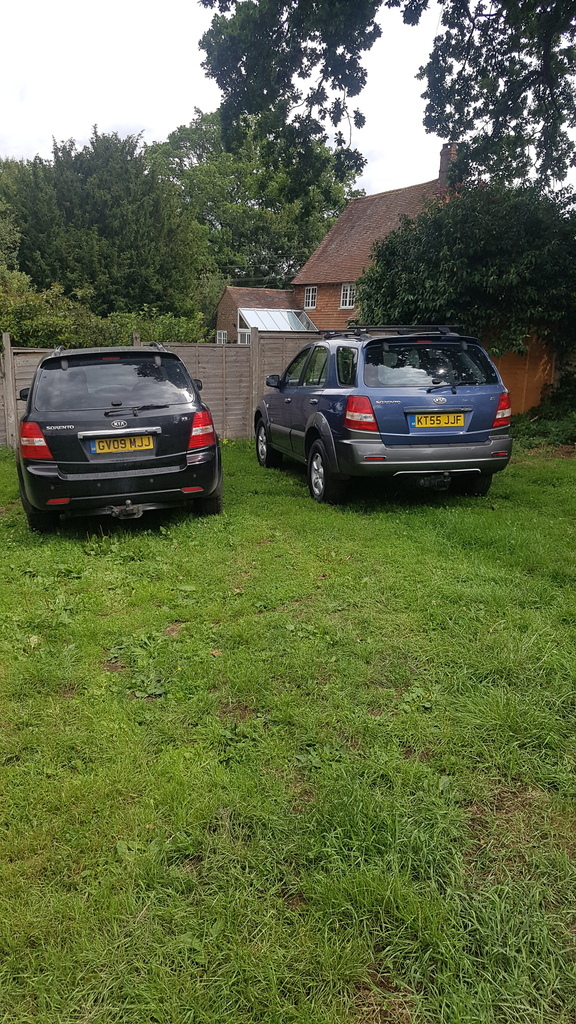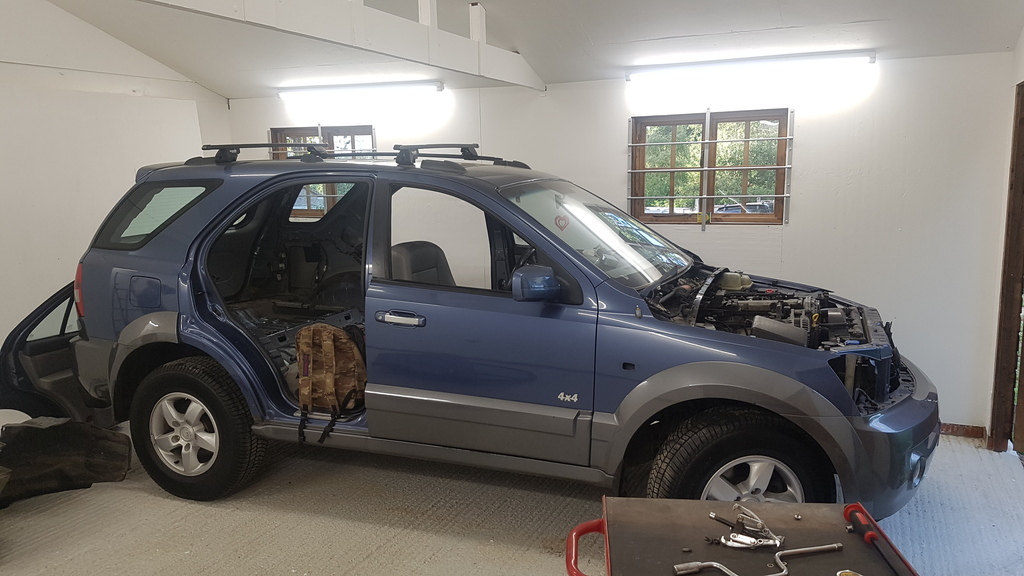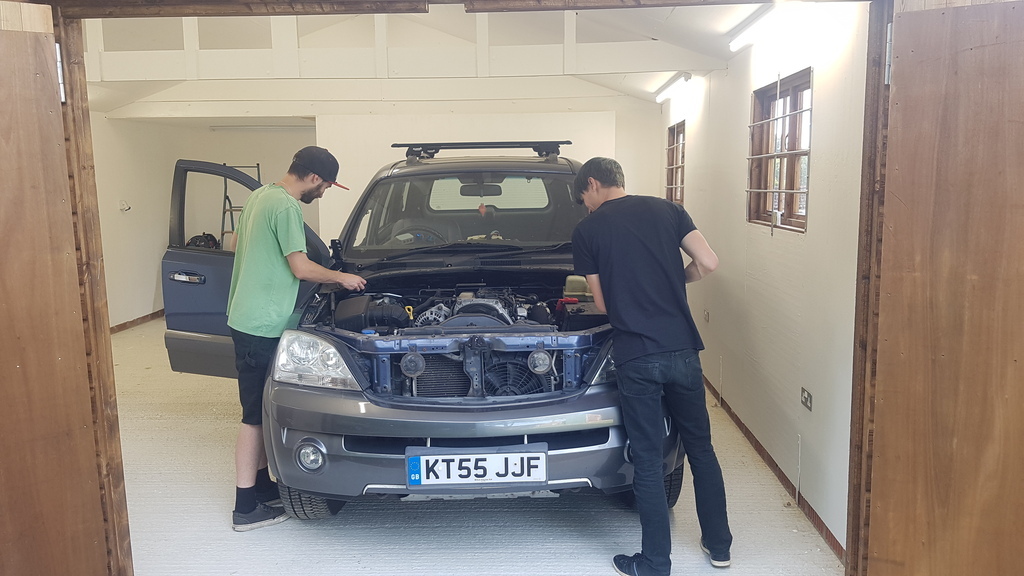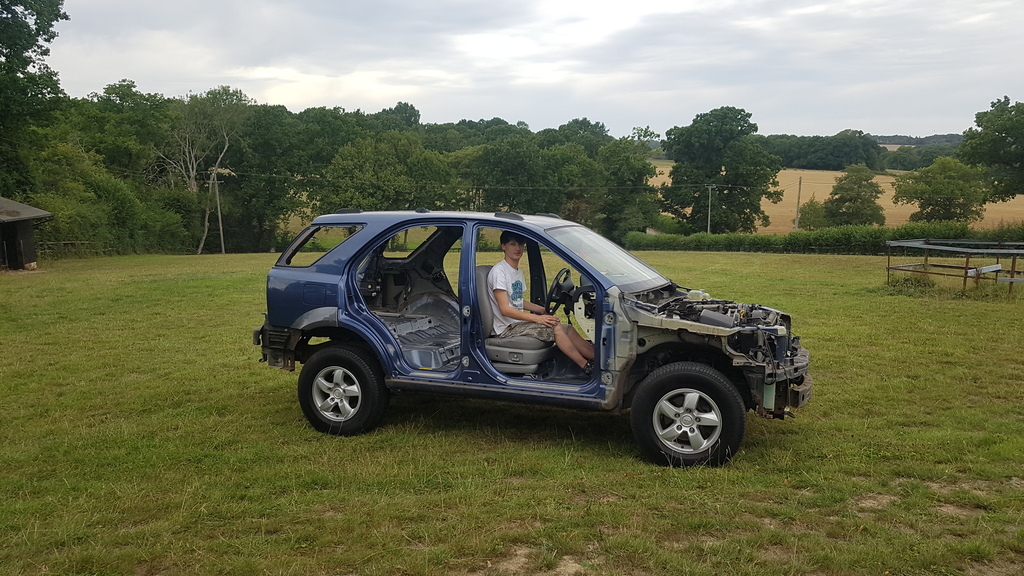 So this all came about because we have a Sorento we use for towing and general hauling jobs, tip runs etc. Dan had mentioned a Hot Rod project and by chance I just decided to measure the Sorento wheelbase because they're cheap and we have one already so know what they can be like. Would you believe it there is only an inch difference! Another thing is the 5 stud PCD is 5x5.5 which is the same as some Yank stuff so getting nice wheels would be easy as bolting them on.
Dan bought this 2005 XS example for I think about £1500, decent service history etc. but the body was rotten as anything. The benefit of the XS is they came with a factory rear LSD so seemed an even better choice as donor car.
These pics were taken about a year ago, if not longer, the project has been sat for a little while but I'll be updating this thread regularly until it's up to date.
Braithwaite.