I've got a new ride to add to my fleet and thought you forum folk would be interested in it. I'm super excited to share and this has been a vehicle I've always wanted to own and luckily am in the fortunate position to realise that dream.
My landrover dream started with vivid memories of bouncing around in the back of my grandads early 70s Series 3 as we cruised round his farm and to his neighbour's farms with cow feed, straw bales etc... The smell of cigarrettes and polos. So good. It was a Marine Blue 88", and my Grandad used to leave the key in it. I remember it got taken by a joy rider once and was then abandoned on the farm with no harm done. What a great car that was.
Unfortunately I was to young to ask/think about it but when my grandad sold up his farm and retired 20+ years ago. He sold it for less than £1k and now think it would of been awesome to of asked him for it as sure he would of given it to me. Not sure what my parents would said at the time, but if I had his old landrover my car history may of been rather different than the Ford route I ended up going down. I don't have any regrets but its definitely something I've thought about a fair bit.
I also had the pleasure of working my summers away on a friends farm, driving around a variety of hiluxs, Mitsubishis, daihatsus and of course landrovers, a green 90 which had extremely worn steering linkages and a beast of a blue 110 with an Isuzu 3.9 motor in it plus some discos which were a bit nicer and not just field vehicles.
Another vehicle type I love is Tractors, I've always wanted to own a fergie or another small tractor. No real reason apart from that everyone loves a tractor. Now a Landrover Series is one step above a Tractor and potentially enabling me to kill 2 birds with one stone.
Finally the rise of YouTube has meant I've really been able to specialise what I watch, and for the last few years have been pretty obsessed with Overlanding videos (alongside car vids and model train videos). I love all the gear and I love the idea of 4wd and exploring a bit further off grid.
So to cut to the chase, I wanted a landrover series. It had to be a series 3 as per my Grandads, ideally Marine blue as per my Grandads and because of the overlanding obsession i wanted a 109 station wagon, that I had dreamt of throwing a load of expensive tat over and turning into a overlander, then this turned up....
Its a 1975 Landrover Series 3. Its Marine Blue, its a 109 station wagon, its got a POP TOP ROOF! Unbelievable... I didn't need 10/12 seats so I can cope with the reduction to 4 seats and the fact its a Dormobile (one of less than 100 S3's converted :-)) means its got a pop top roof, a stove, can sleep 4 and has a mahhoosive roof rack. To top it off its got the 2.6 engine, meaning 6 cylinders and ultimately meaning its awesome!
I put a deposit on it blind a few months ago after watching a youtube video on it. I picked it up over the weekend and drove it home. its got some rusty doors and a rusty bulkhead going around the A pillar, but on the flip side I didn't call the AA out, the engines been recently refurb, and seems to run sweet and it is sitting on a galvanised chassis. It keeps getting better the more I drive it as the gears and transmission loosen up, it sounds like a sports car however its performance makes my Mk2 Transit feel like a sports car. I love it
It hasn't done a lot of mileage since the chassis swap 20 years ago, so like a car that's been laid up I'm sure a lot of service type items will need replacing and sure some of the gaskets etc… will of dried out. My immediate items I need to sort are to replace the rotten door tops (Galv ones on order as we speak), to patch up the door pillars so it doesn't flex when the passenger door is open(this won't be pretty and include fibreglass filler but will be a temp fix until I stump up for a full bulkhead), to sort out a few electrical gremlins with the lights (think it's a dodgy indicator stalk), to fix a oil leak (think it's the sump gasket), to get it as watertight as possible with new door seals and plenty of sealant, to do a massive interior cleaning session, to check the engine over (inc valve clearences and tune it up) and most importantly to use and have fun with it being a 4wd so I've contacted a few local clubs that hopefully won't be to long until they are up and running again greenlaning!
Anyway enough with the waffle… some pics of it
As I saw it with my eyes the first time: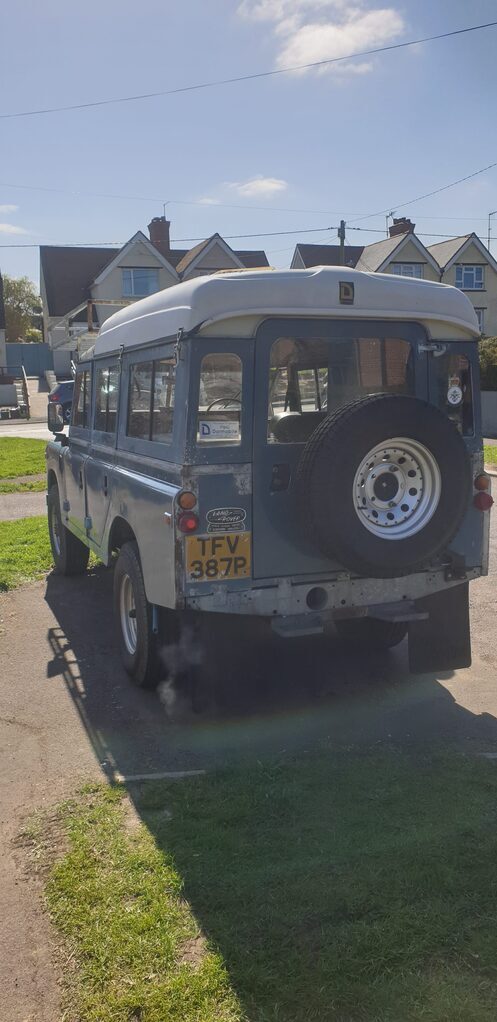 The first fill up: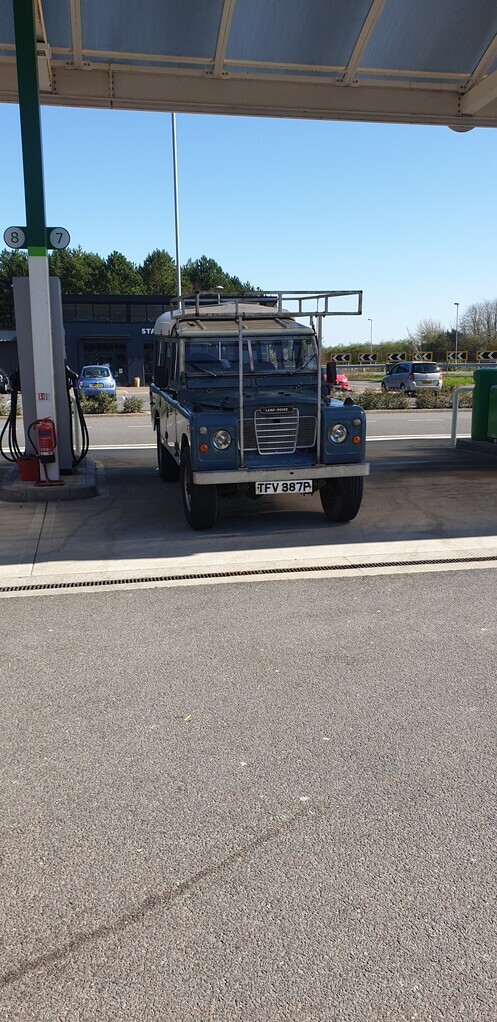 When I got it home and gave it, its first clean.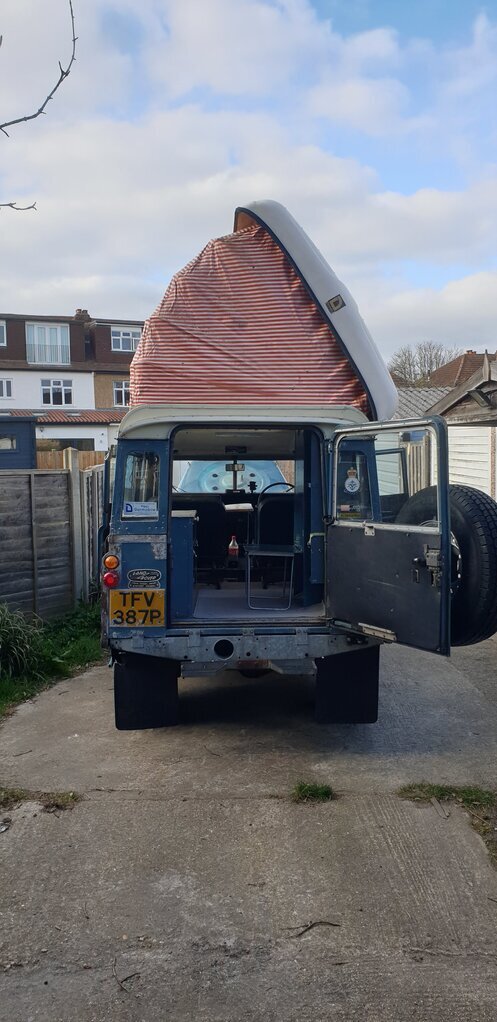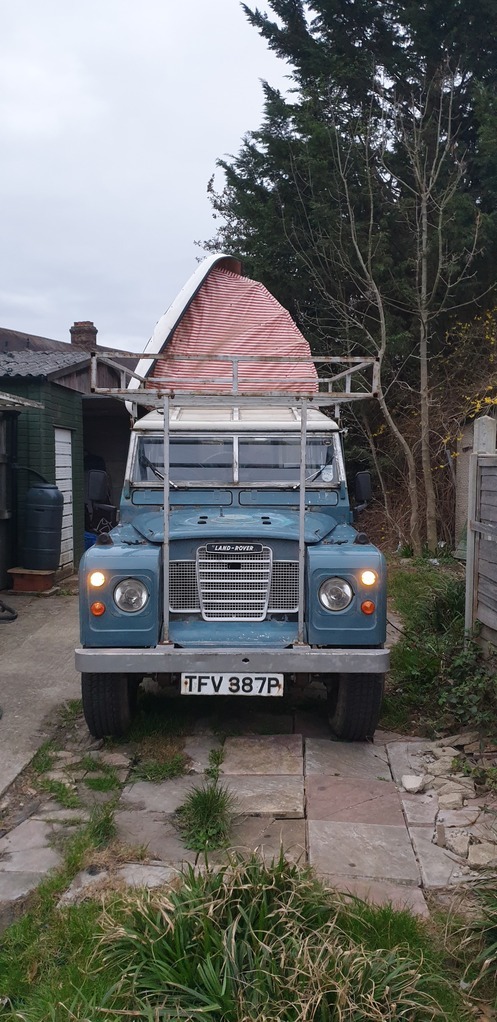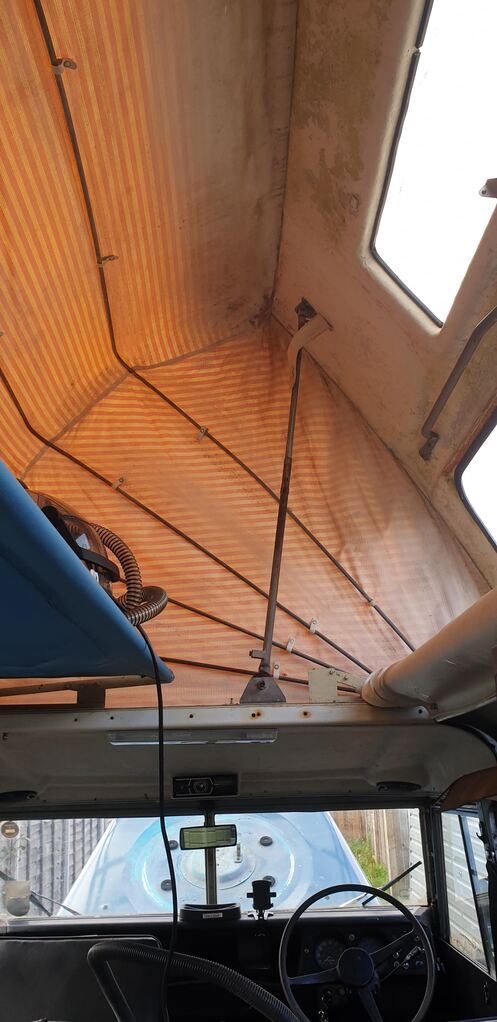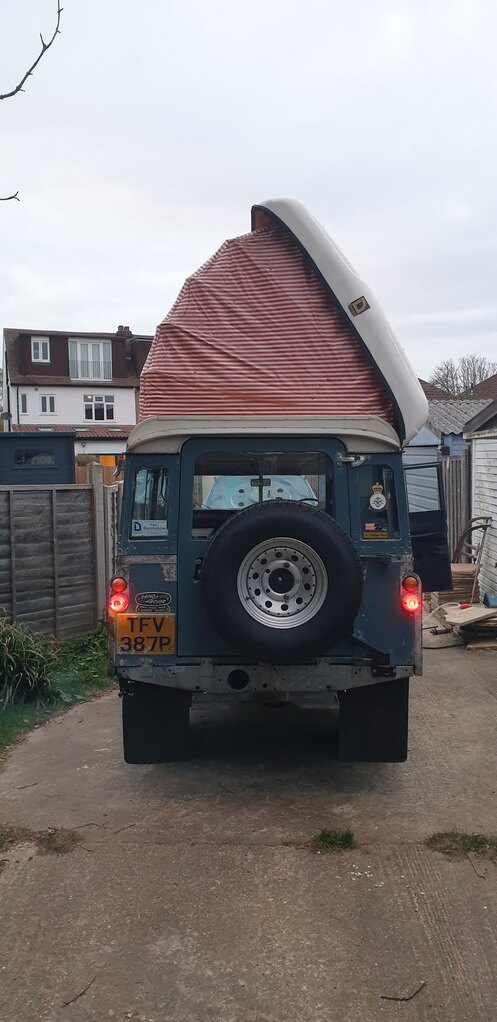 My first Landrover face off pic…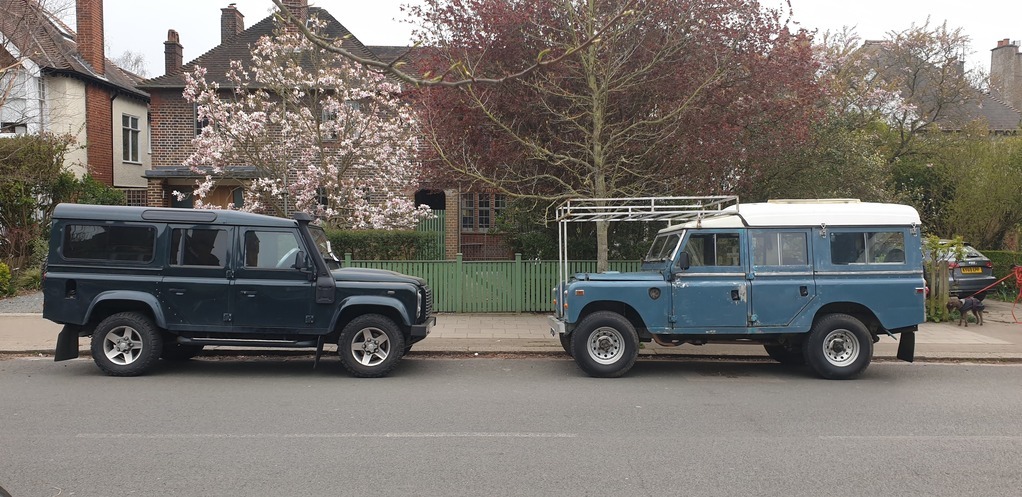 The worst bit of rust that isn't just bolt on....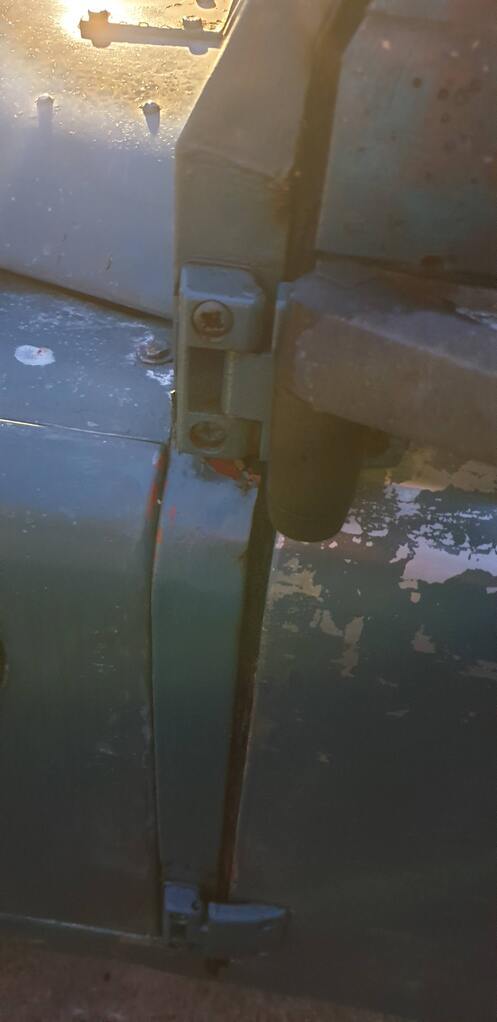 This was the Youtube Video I used to buy it with..
And incase you didn't watch the video, shes called Tess.
Cheers
Josh