Right. Let's talk W124 suspension.. Front first
Longer term I plan something more fancy (I'm actually working on it now, still catching the thread up), but for now it'll be shortened springs all round. The issue with that is this is how the car looks with no springs in the front at all:
It's actually sat on the dampers, and still not that low. Annoy.
The internet told me you could lower a W124 on stock shocks. The internet is wrong.
The lovely people at
Silver Project
let me return the camber topmounts I posted a pic of earlier and swap them for these R129 items, for just the cost of the postage - awesome service. As you can see, these let the shaft sit higher in the car, so the shocks don't bottom out. The internet told me this would be sufficient.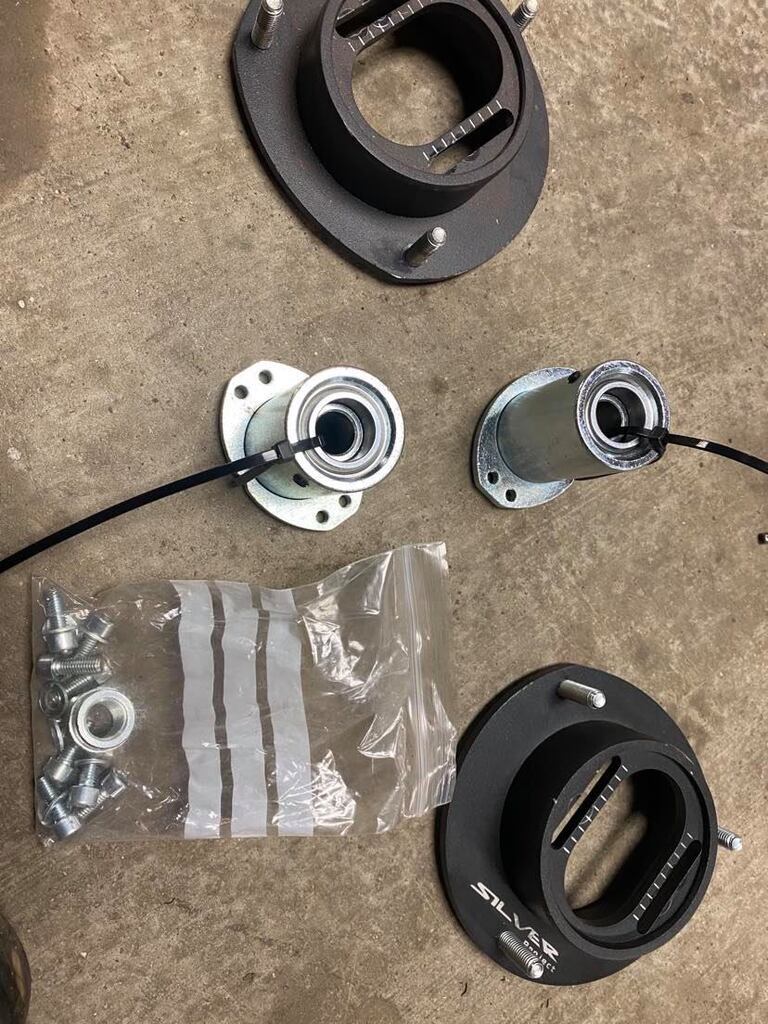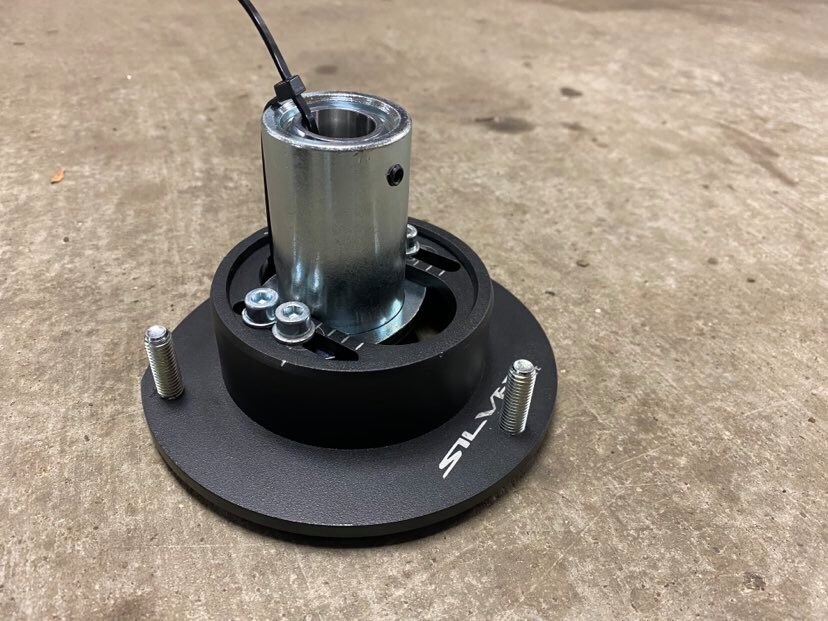 'made' some lowering springs: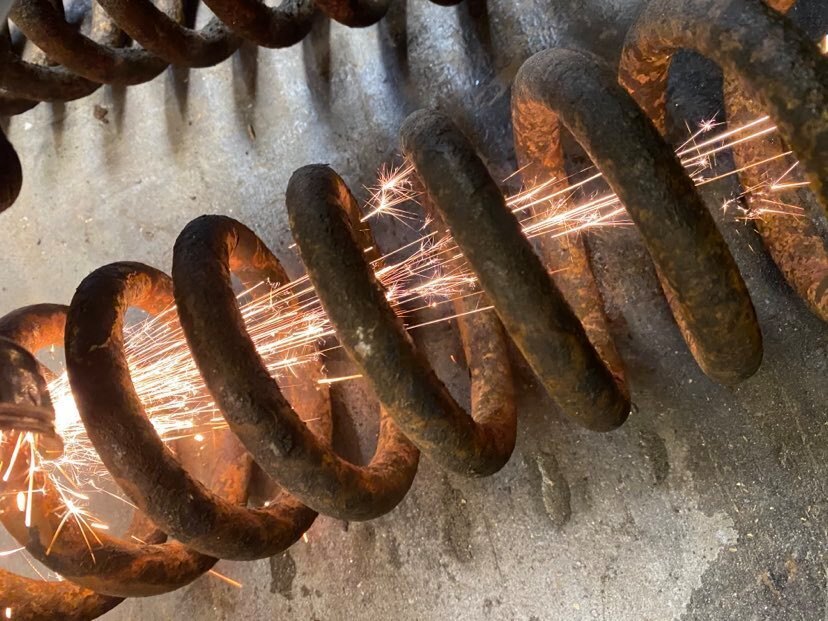 ..threw some tyres on the Brabus':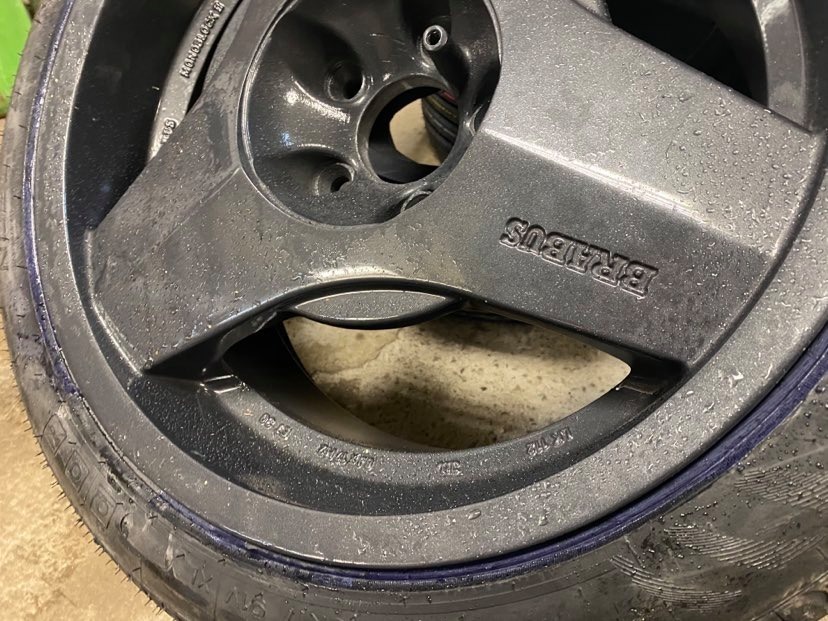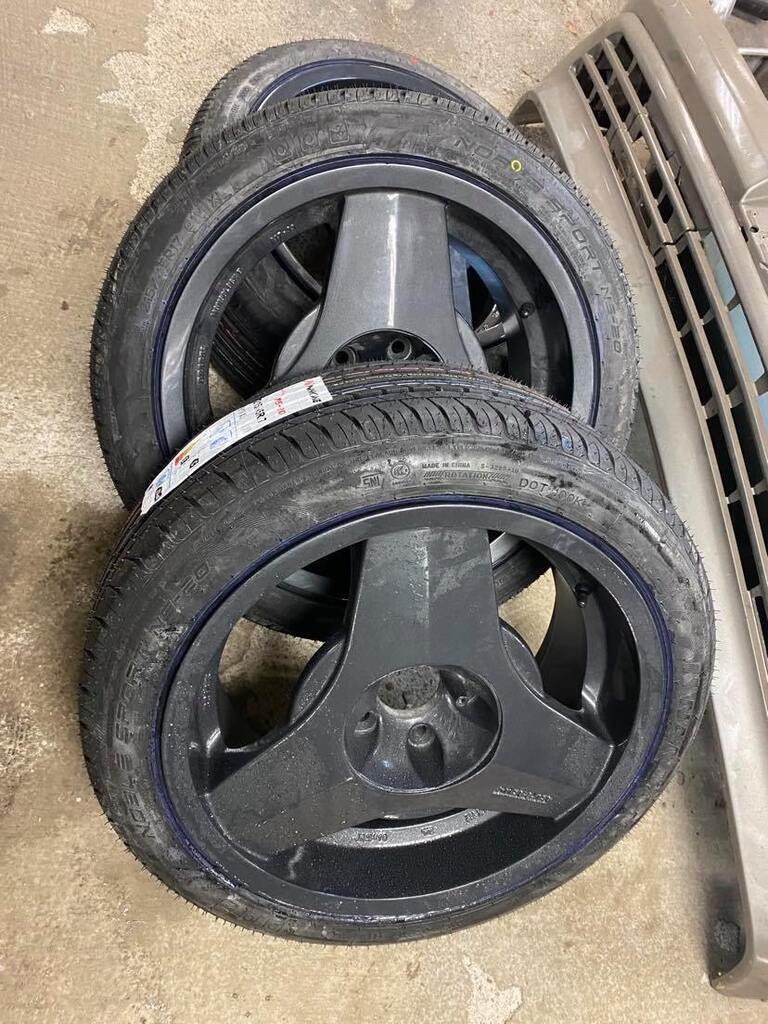 ..and put it down to see how it looked: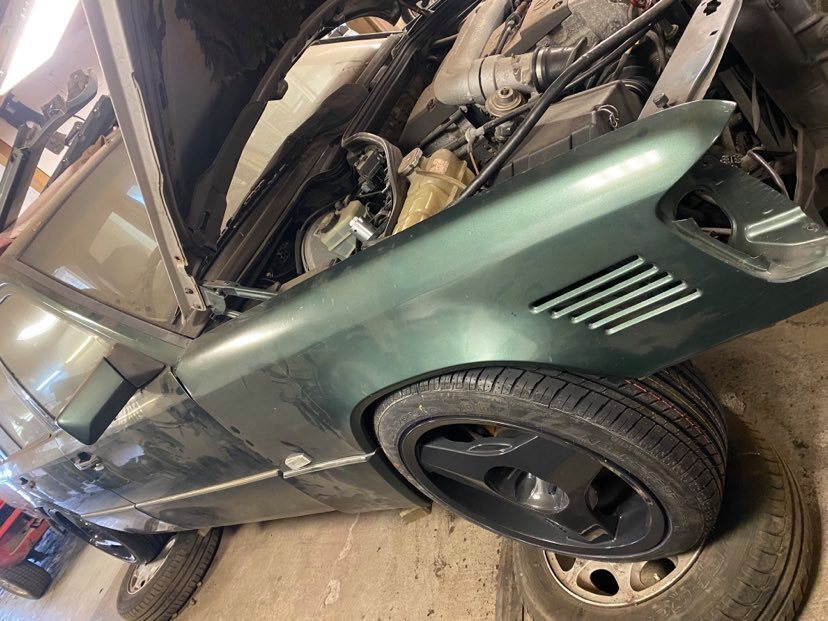 Good I think

drove like absolute curse word though
Over pretty much any bump at all the shocks smashed into the topmounts. So I bought these: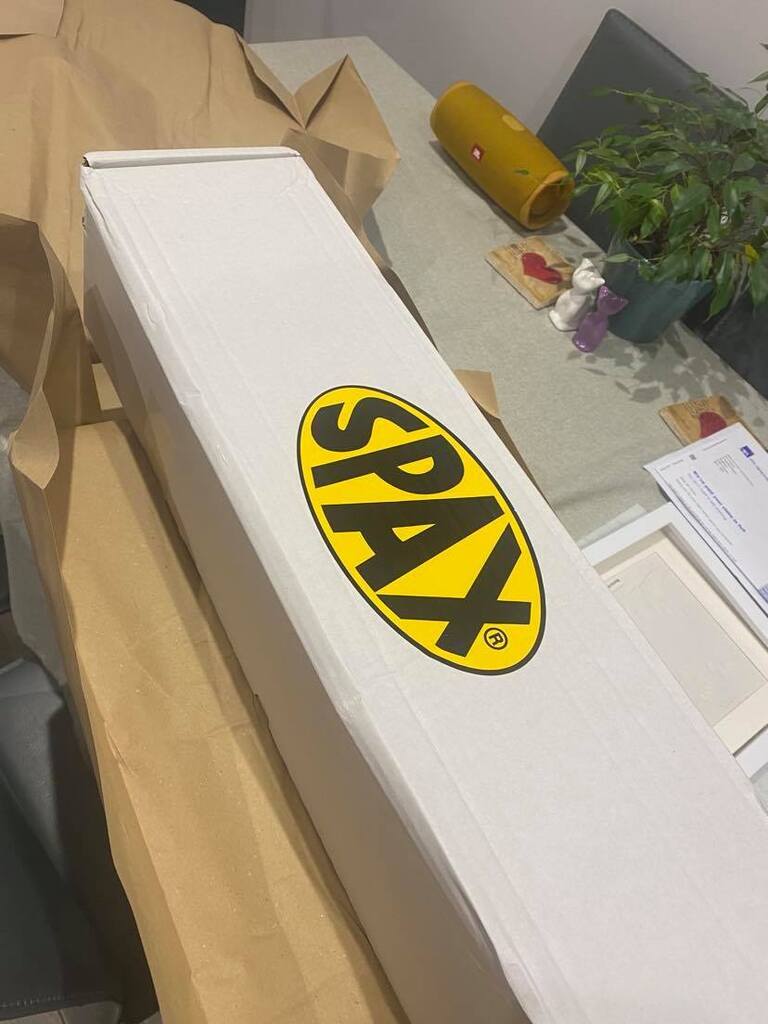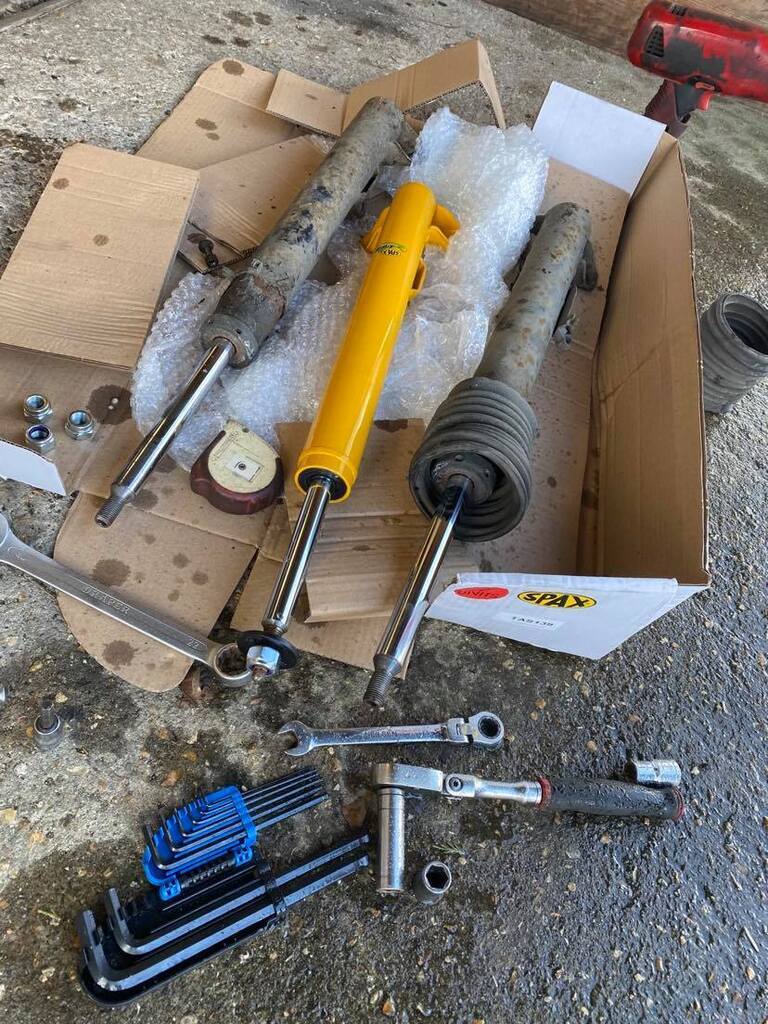 Spax told me they are 30mm shorter than standard. They didn't look it, but I hoped the small amount they were, and the fact I could make them stiffer, would make the difference, so I fitted them anyway: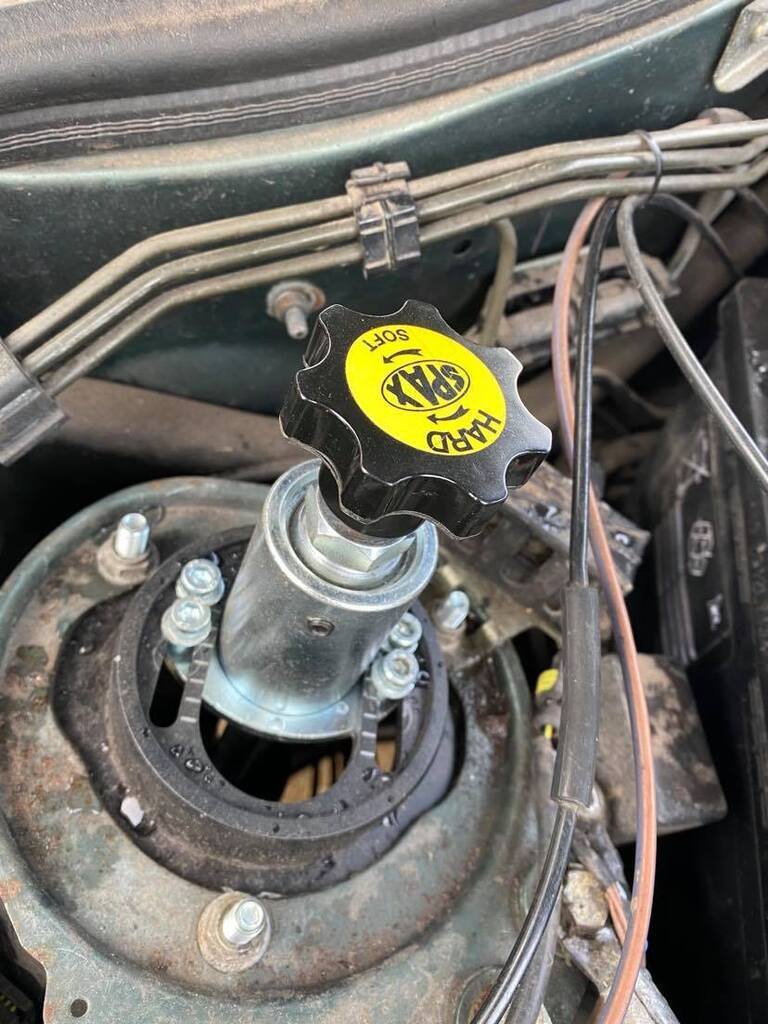 That made it about 90% better. Most normal-to-large bumps were fine, but larger ones still led to nasty crashes. So I bought these: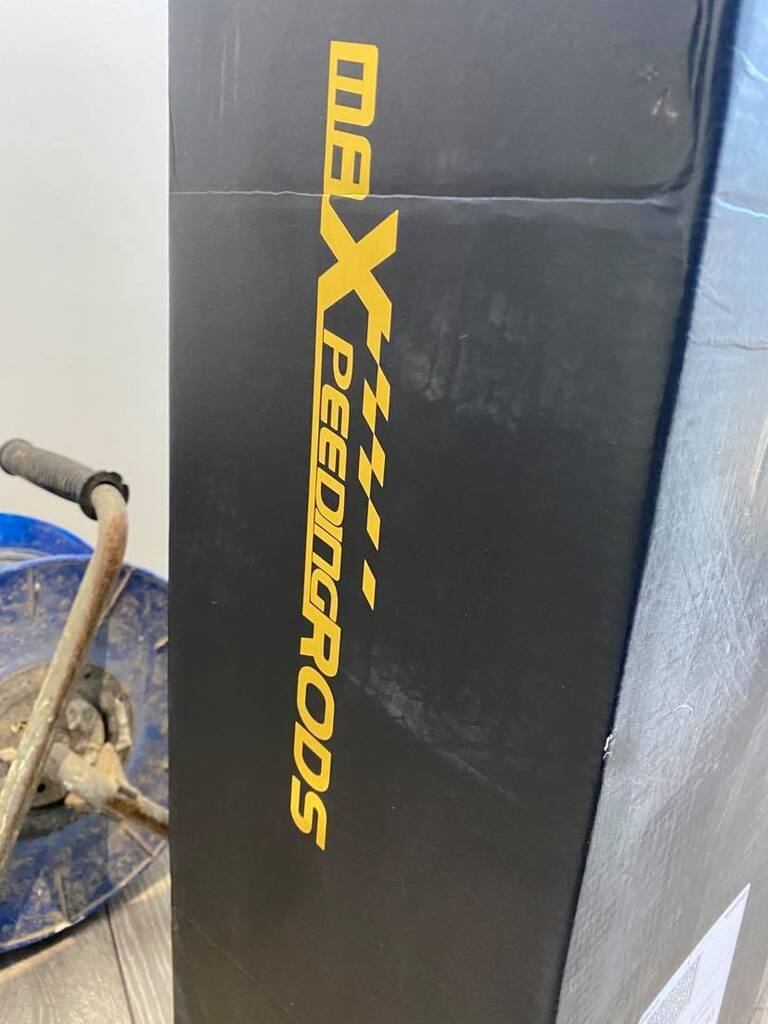 MaxSpeedingRods coilovers for an E36. The Internet told me they would fit (it was correct this time). I only actually used the shocks, which are dampening AND length adjustable - so the crashing annoyingness is gone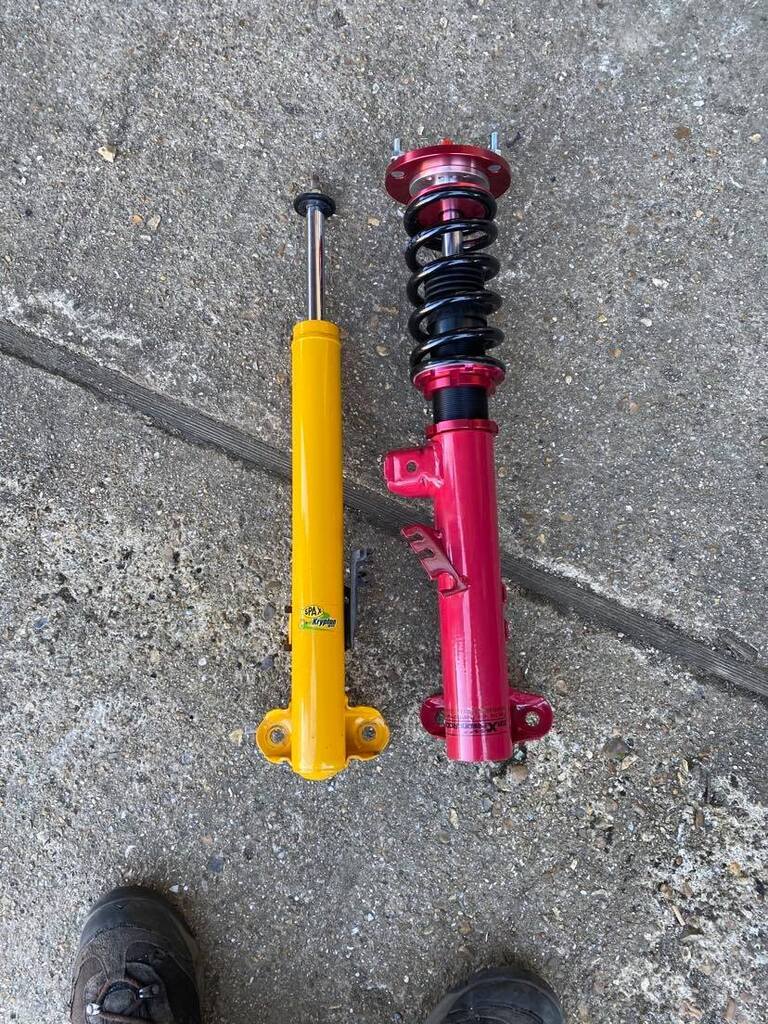 Anyone want to buy some Spax adjustable shocks for a W124 that have done about 6 miles?

Rear next (no, that didn't go as planned either).