I got drunk last New Year's Eve with two of the absolute best people;
Colonelk
&
rysz
. Conversation naturally flowed onto plans / priorities for the coming year, and I reiterated a previously (repeatedly) stated ambition: buy a dream car, and have it on the road by the time I'm 40. That was a little over 3 years away at that point, but with 5 or 6 full-on projects in the works, and something like 14 vehicles in total, felt a lifetime away. For that reason alone something had to change, before I could even think about chasing fairytales.
I'd feel crass mentioning numbers, but when we chatted about what buying one would cost, it was a figure that would be totally unrealistic to save up in that time frame. If I wait until I've completed all the projects I'm currently working on, then do the ones I've not even started yet, ~20 years will have passed and I still won't be able to afford 'the one'. The answer was staring me in the face. It was time for some fag-packet maths, and the best sort of decisions: drunken ones.
4 of my cars are non-negotiable; the Mk2 Escort roadster I have had since I was 18, my E31 840Ci, the W124 OM606 wagon I'm currently building (which will be my daily), and my W201 track car. Literally everything else was up for discussion, no matter how much I love it / want it / think I need it. 20mins of scrawling a list and giving things approximate, realistic values and we had passed the magic number. The new year came, and I've been on a mission ever since. The Covid situation, as terrible as it is, has given me a TON of free time, and others must have been taking the same advantage because parts etc. have been flying. For example:
Sold this.. (Lupo)

Sold this.. (Chevette, unstarted project, has been around RR circles forever)

Sold this.. (Mk1 Escort campervan, unstarted project, bought it 8 or so years ago)

Sold this.. (Trabant, mostly unstarted project, would have been awesome but eggs/omelettes)

Sold this.. (Piaggio Zip, made 10x what it owed me and got shipped to the Caribbean, LOL)

Broke this for parts (FB RX7, in-progress project that didn't make the cut, would have been a lot more effort to put it back together to sell)

Breaking this for parts (yes really. I never said this was easy. Worth WAY more money in parts. Eyes on the prize)

Breaking this PoS for parts (engine donor for my W124 – the OM606 in it is better than free at this point

)

Sold some wheels.. (all were full sets)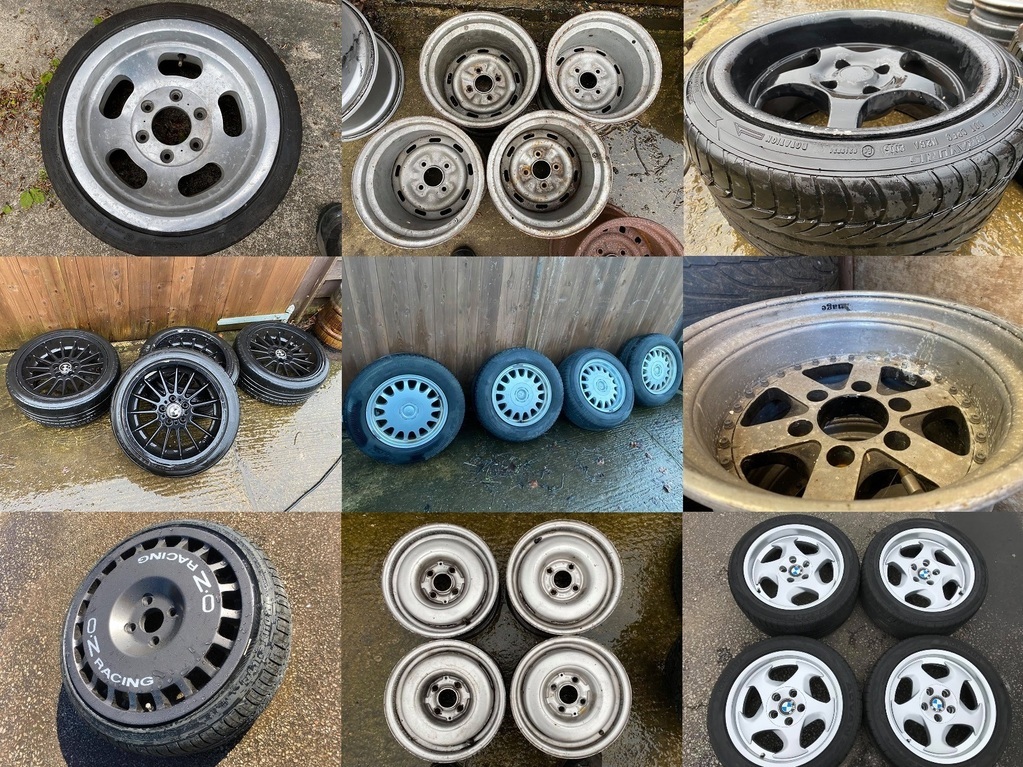 15x7 6-stud Slotmags, 13x10 banded Ford steels, 16x9 Borbet T's
18x8 & 9 BMW Style 32's, stock E38's 15's, 15x10 6-stud Image 3-piece splits
16x7 OZ Rallys, 13" Polo steels, 17x8 & 9 BMW Style 21 'Throwing Stars'
Sold some engines..


Cosworth BOA, Ford P100 1.8TD
Cosworth BOB, 4.6 Rover V8, 2.4 CIH, Sprintex supercharged Rover V8
& some gearboxes..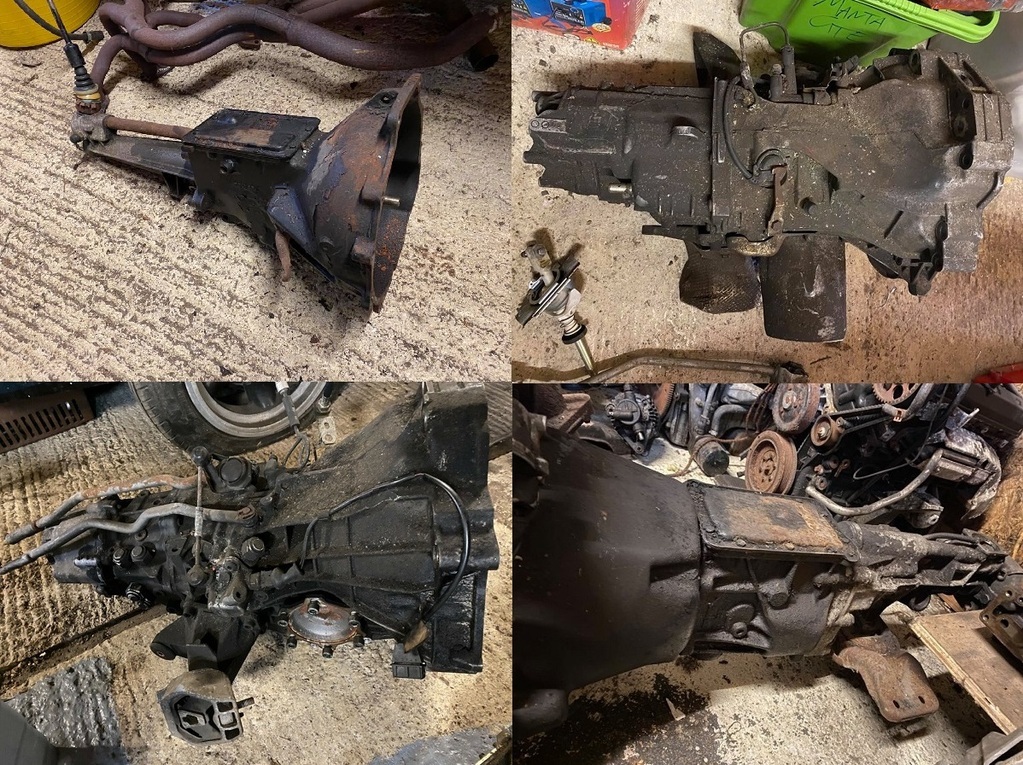 Mk2 Escort 4-speed, Audi AFN TD 5-speed
Audi 100 6-speed, Ford 5-speed Type 9
These are just some examples. There are loads more besides, especially horded parts / spares for cars I don't even own any more / upgrades for projects I haven't started. There's still loads I haven't sorted through.
So why am I posting this? I'm not interested in bragging or showing off, but I am pretty happy with what I've achieved. It has been a ton of work; I've made over a hundred sales and spent nearly 2 grand on postage. I know this cos the scribbled list soon became a became a spreadsheet, so I know exactly what the total is, what every item has made, how that compares to the guesstimates, and what the costs have been (currently 1.61% of the total, in case you're interested). I am posting it because I'm sure there are loads of people on here in exactly the same situation. Overburdened with years of accumulated projects & parts, as cool / awesome / full of potential they might be, which have become a barrier to finishing anything, or even enjoying our hobby. I wanted to show that you can turn your hoard into your dream car; raising the funds & making the space (both physically, but also headspace, which is actually more impactful for me) organically, without adding anything but your time, feels great!
For the first few months it was all I did with my TAB-time, but I'm at the point now where I'm splitting it 50/50 between working on projects and continuing with the clear out. I've still got 3 cars to sell, 3 I'm currently breaking for parts, and an ever-decreasing pile of parts to continue going through, but getting back to spending time on the projects I am keeping is awesome.
…and this week I transferred a large sum of money to a dude I've never met, in a country I can't currently go to, for I car I've never seen.