&nbsp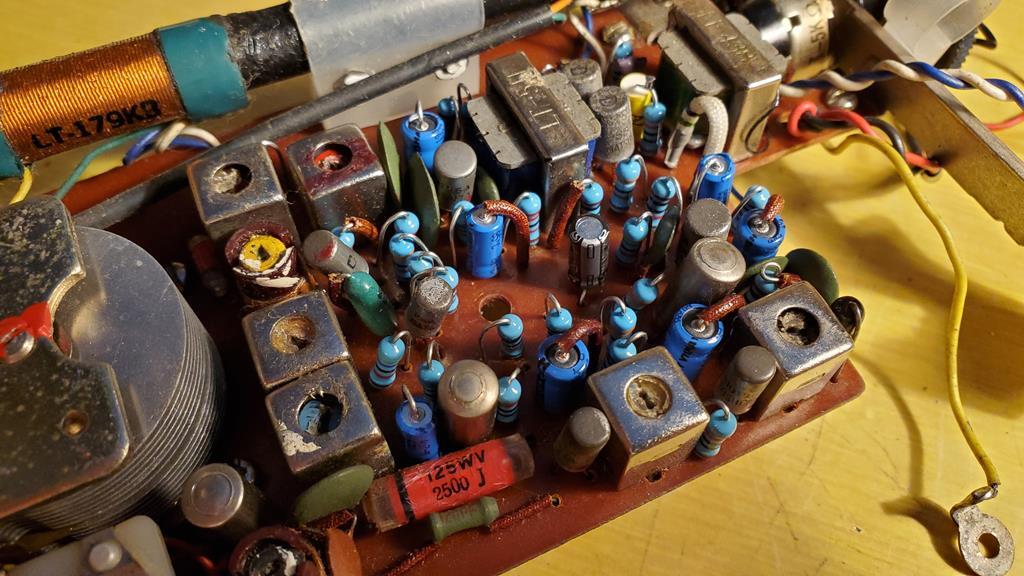 Little radio set of my father's, that he had with him traveling all over the world while he was in the RAF.
It fell silent in the late seventies and was boxed up. I just replaced all the bad pieces (everything turquoise and blue) and got it playing again.
Fiddly things though, all tightly packed inside there.
Phil