Ive had a few different units and up till the end of last month my stuff was spread across 2 but now i've finally got 1 large unit (2000 sqft)
Luckily i live in the land of wales where units are cheap and rates free. This one is conveniently next door to a brewery.
Still got to paint the floors and put up some pictures up on the walls but its coming together. I think it will hold 12 cars.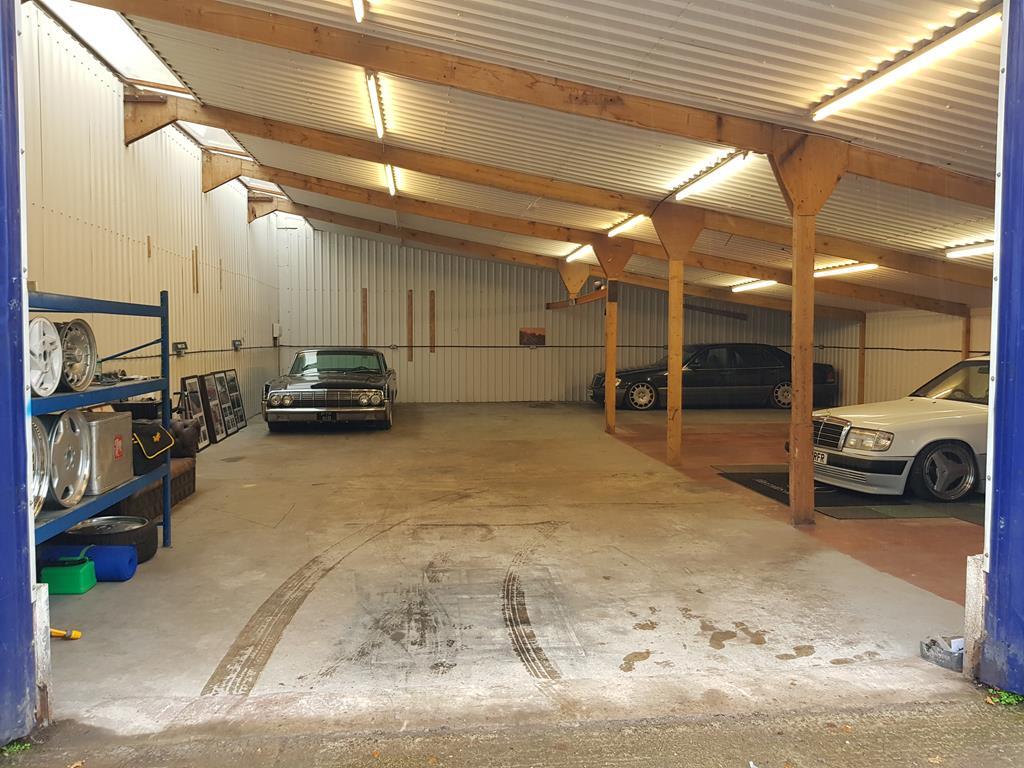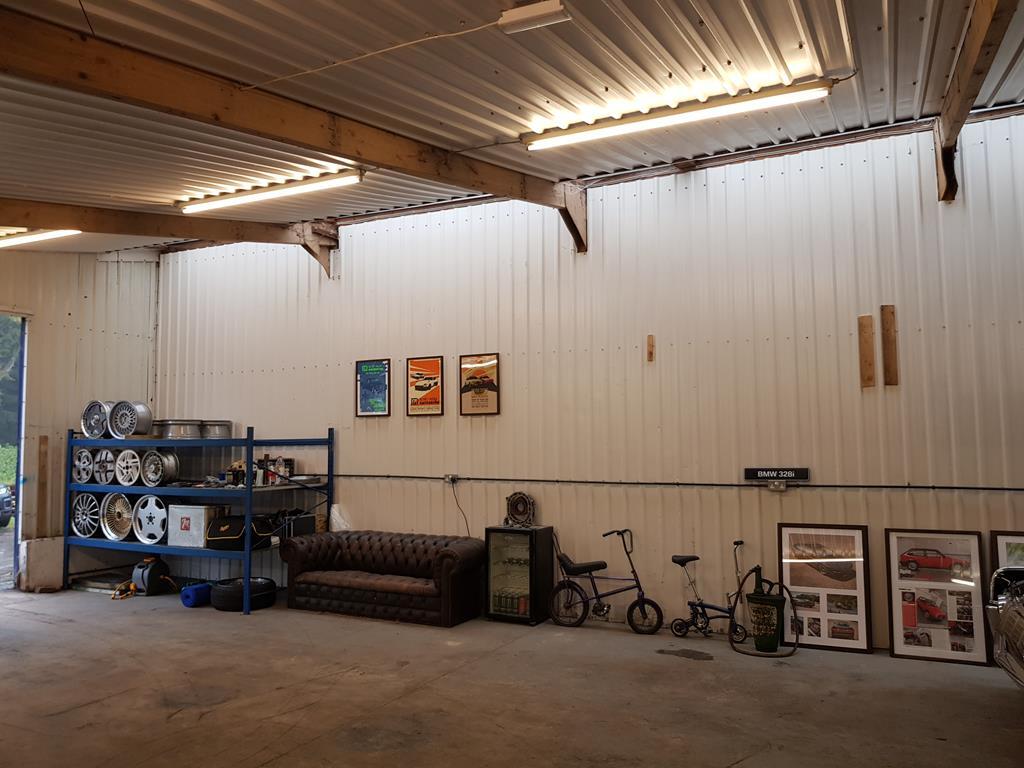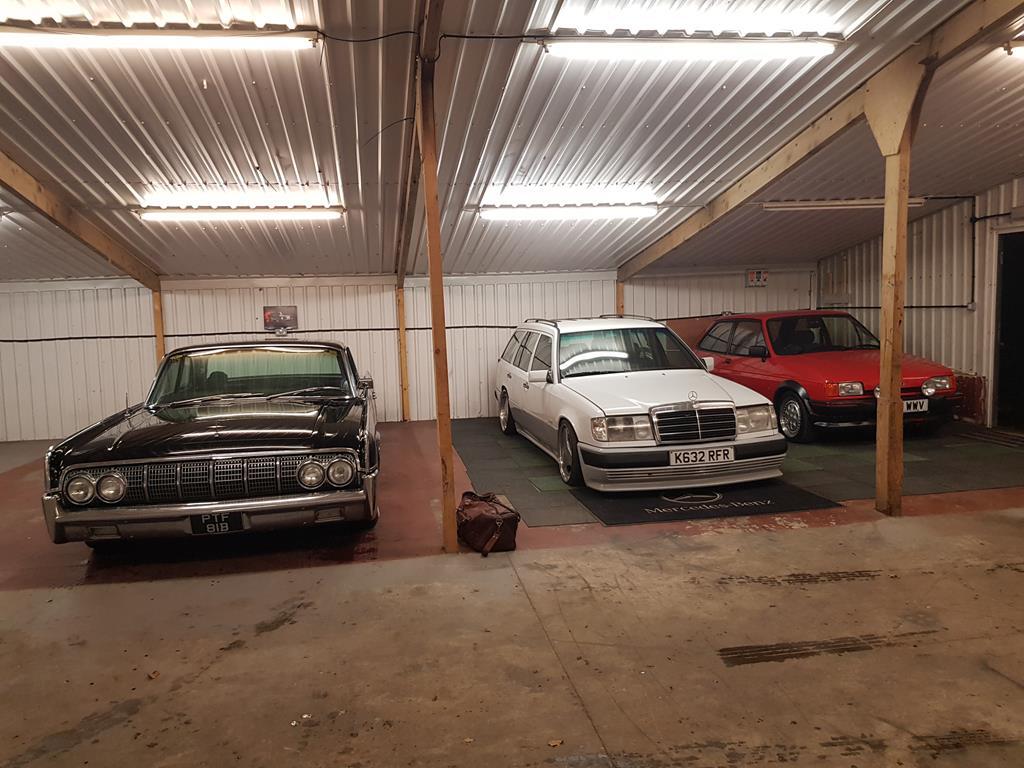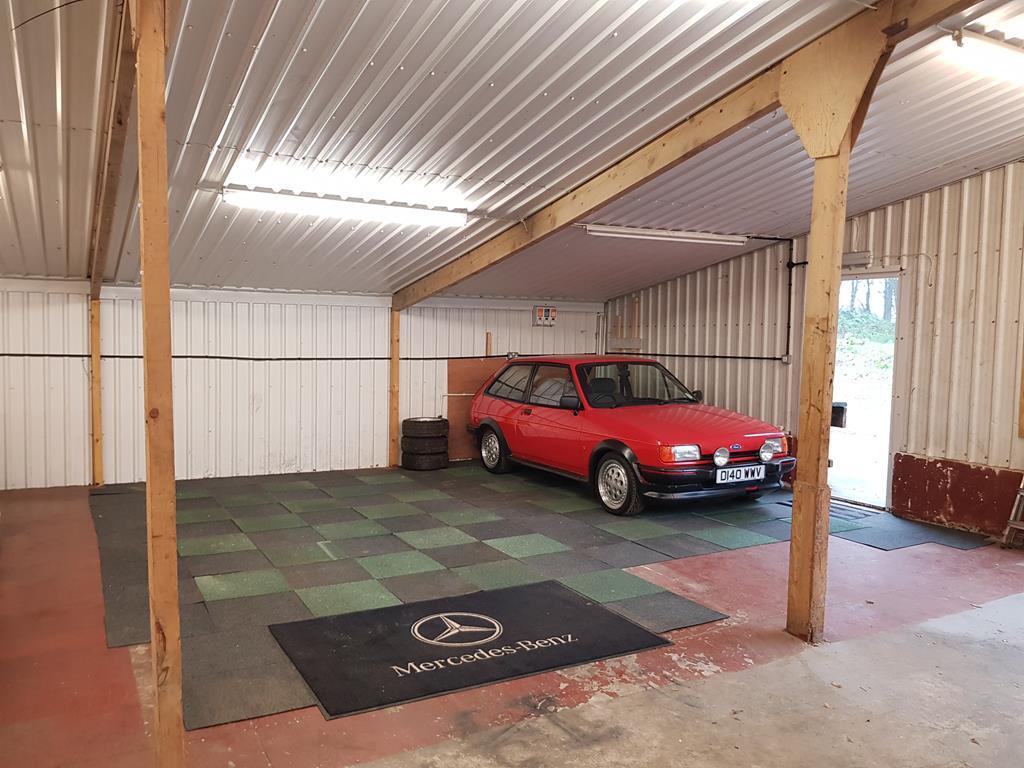 I have my gathering posters framed up above the chesterfield proudly on display
Will take some more pics soon as ive put a few more cars in there now.
At the moment i currently have:
W140 Mercedes S280 SWB (BLACK / GREY)
W140 Mercedes S320 LWB (BLACK - Brabus replica currently in the paint shop)
W124 Mercedes 230E Estate (WHITE)
Ford Fiesta XR2 Mk2 (Red)
Porsche 944 S1 (Red)
MK1 Golf Clipper (White)
XJ40 Jaguar (Grey)
Lincoln continental (Black)
E31 BMW 840ci Sport (black)
Kangoo Van (white)
I have to got Spain to collect a black BMW 840Ci I previously owned over weekend.