Started on the TR's new roof yesterday, firstly drilled out the rivets on the header seal.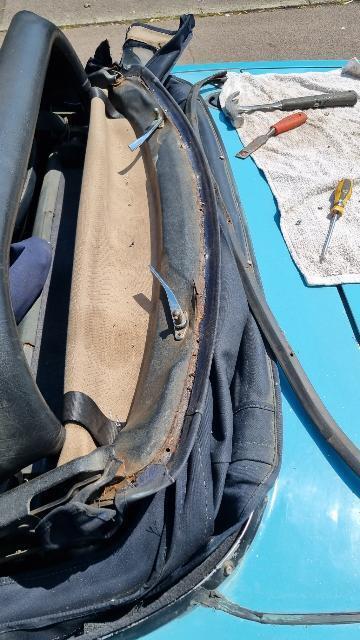 Peeled back the cloth and then it just lifts off the frame leaving the 7 nuts accross the rear which came undone easily.
Header looks worse it the pictures, most of what looks like rust is old glue.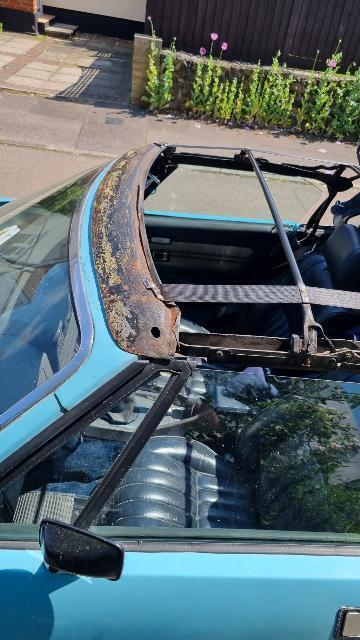 Took stock of the parts.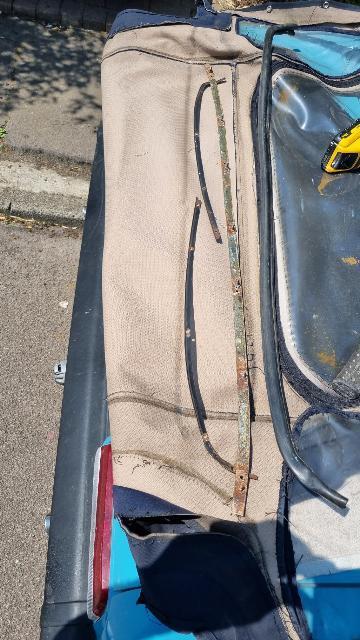 A bit of surface rust but all serviable, they were cleaned up and given a coat of black paint as was the header.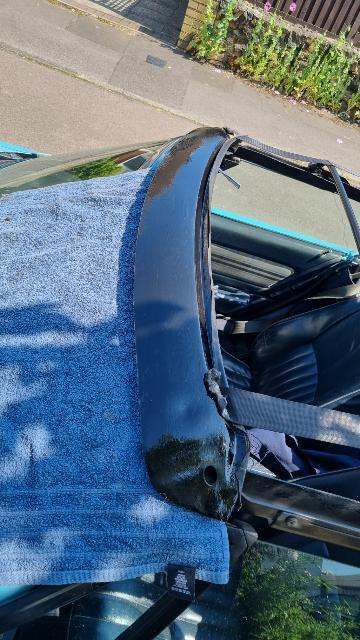 Gave the frame a good look over, only issue I could see was this plate which controls the centre bow was bent.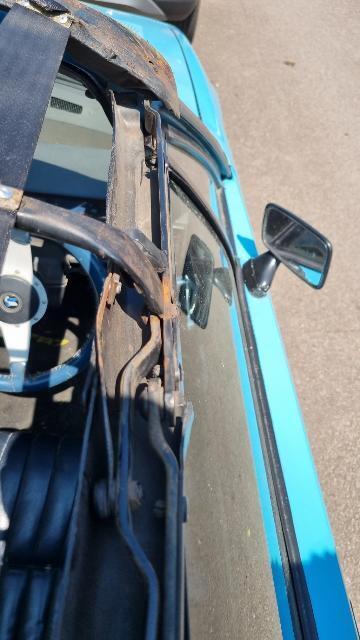 A few taps sorted that out.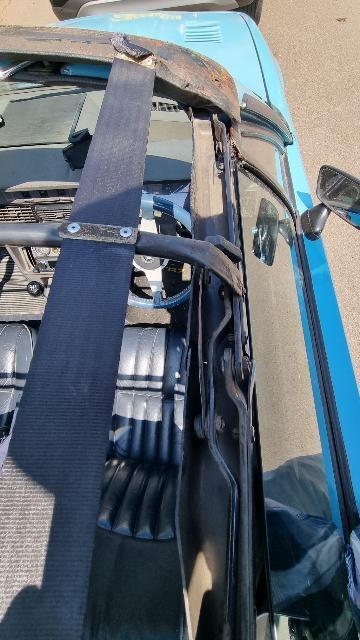 Just need tp get some glue and clean the frame up then it can all go back together, might be a couple of weeks though as I am in Germany for work most of this week.