I've been quietly working on the car for the last few weeks, buying parts and getting started.
One of the main problems was the back axle missing a hub and all the brakes. Rather than source all the parts individually I thought it would be easier just to get a complete axle. A problem with Mk1's is their narrow rear track, 2" narrower than the front. This was to make the rear wheels tuck under enough to have fully covered wheel spats, but it makes the cars very twitchy and unstable. Many people who intend on competing use a Mk2 axle, so this is what I've done.
I found a good complete Mk2 3.4 powalok axle not far away from me, so collected it on Friday night, and fitted it today. Really pleased with the job, its the first time it's been on all four wheels for at least 6 years.
I've also stripped out the rotten old carpet and sound deadening and I'm pleased to announce that the floors and inner sills all look good. After being under her today I've managed to find a couple of holes in the OSR spring hanger but nothing bad, it's REALLY solid.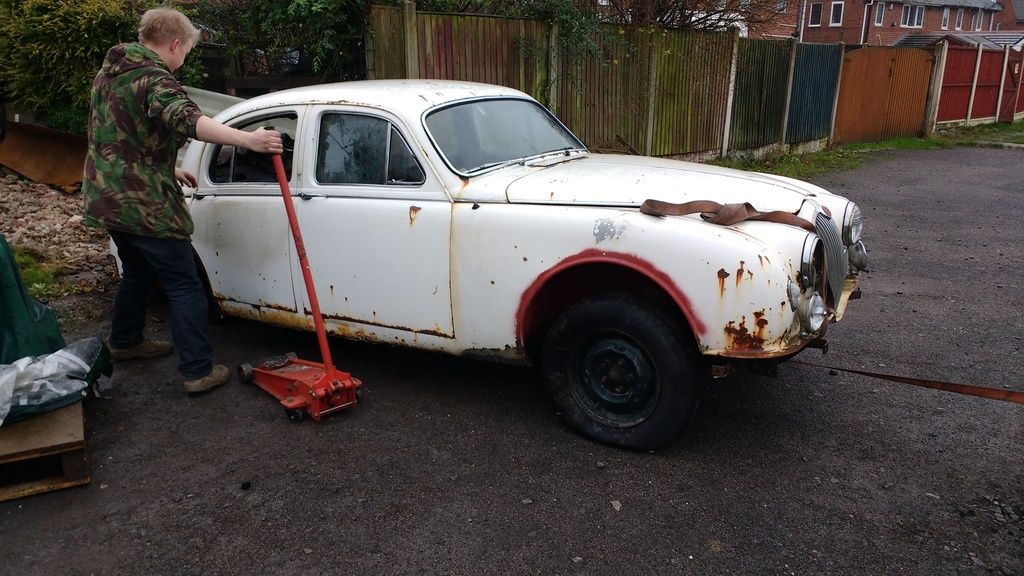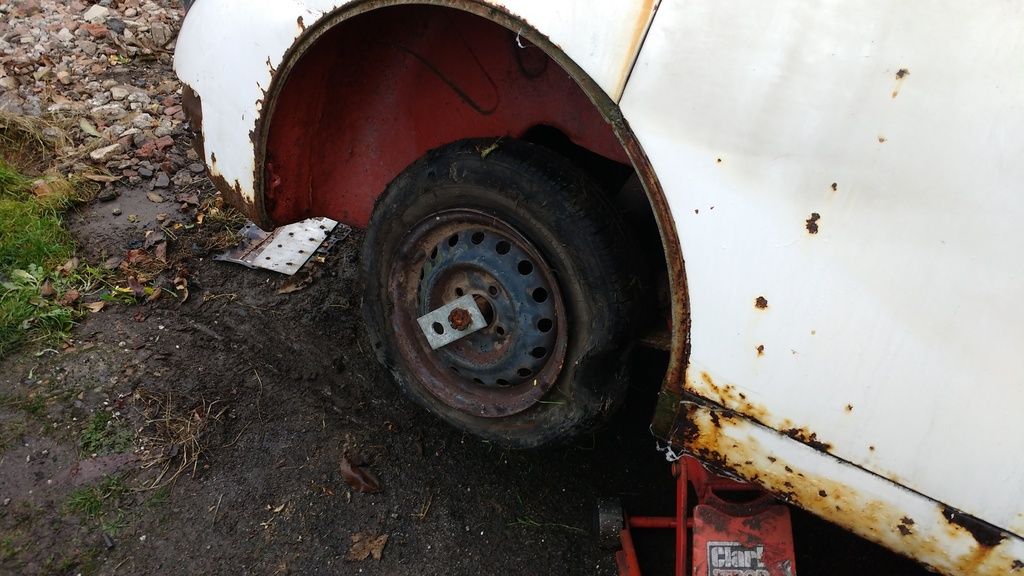 The bodge the previous owner did to get it almost rolling!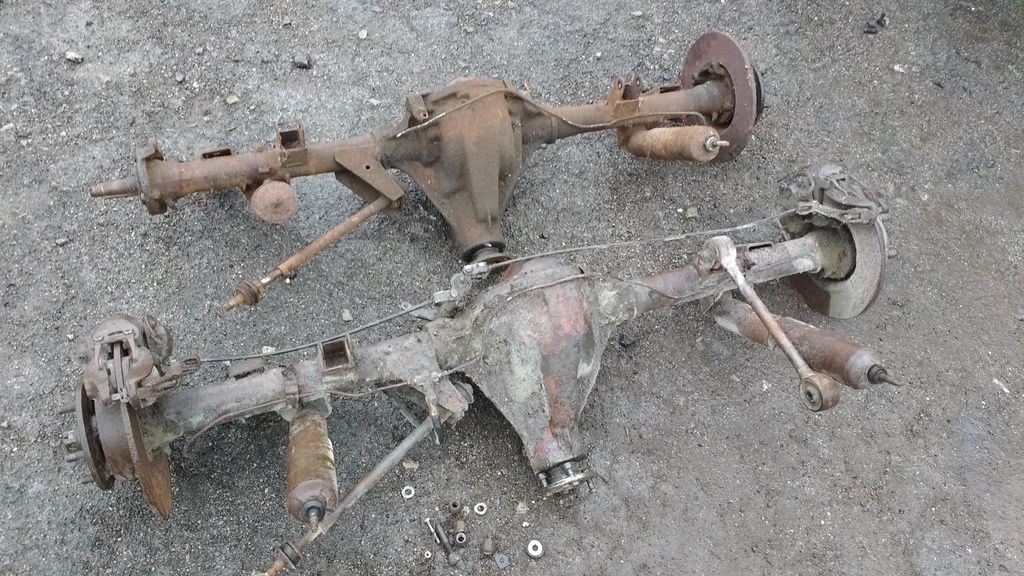 Old vs new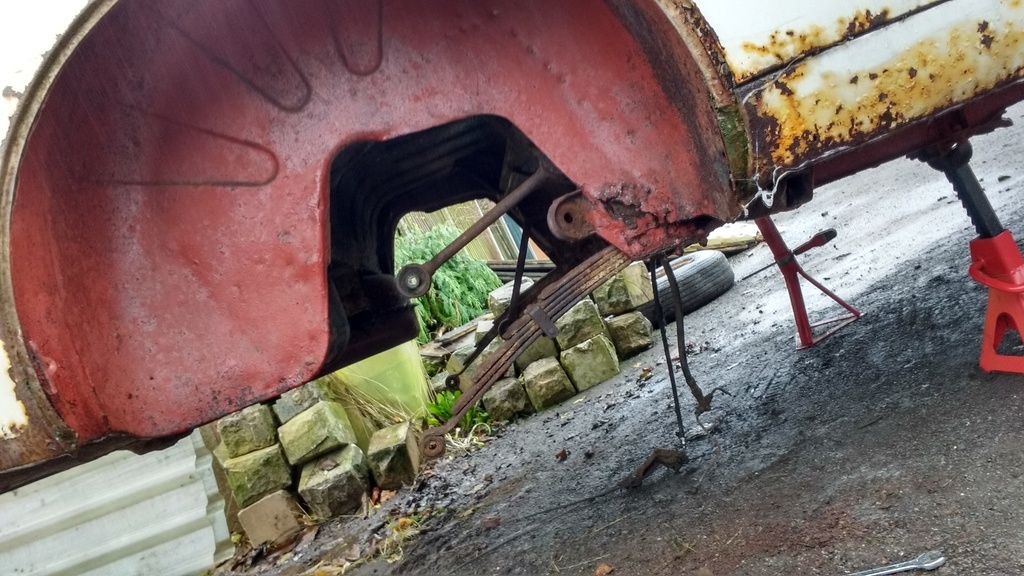 No axle...and a bit of rust found!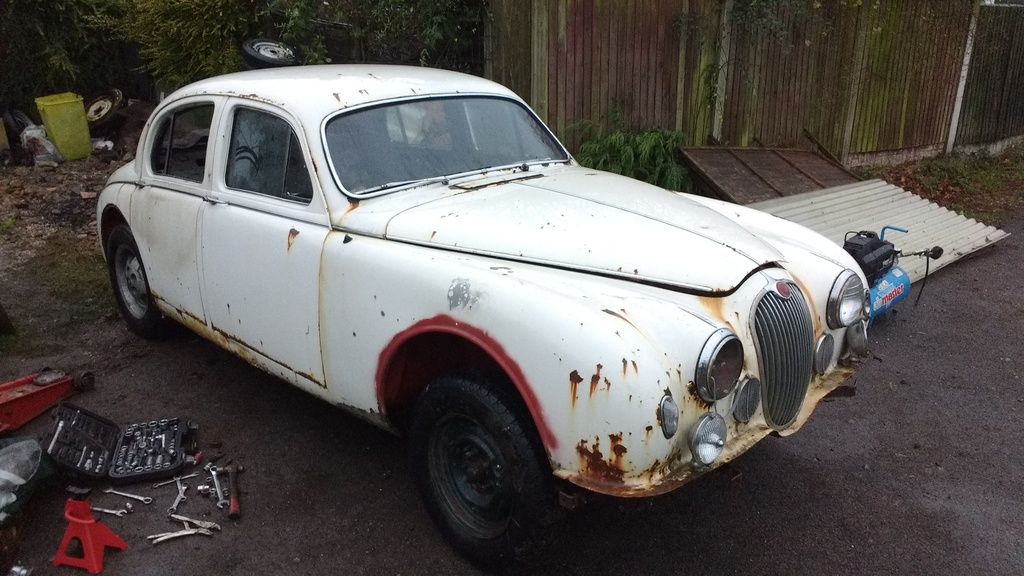 Back on four wheels.