It has not been a brilliant week this week.
Nothing really major, just things.
Some of those things prevented me from getting into the tent on Wednesday and Thursday.
I didn't have much time or energy tonight but I did want to get that bit of sill finished, so that's what I did.
It wasn't much of a job, I just finished cleaning up the welds then went on the look out for pin holes to fill up.
There were only a couple, despite it being a not particularly neat upside down welding job.
Actually, the whole job didn't turn out quite as nicely as the other side but it is not too bad.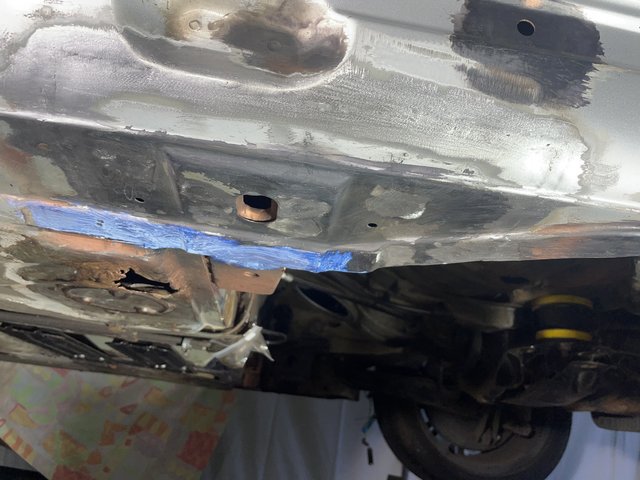 Don't pay any notice to the huge hole in the floor, I'm ignoring that for the moment...
The front is not 100% straight.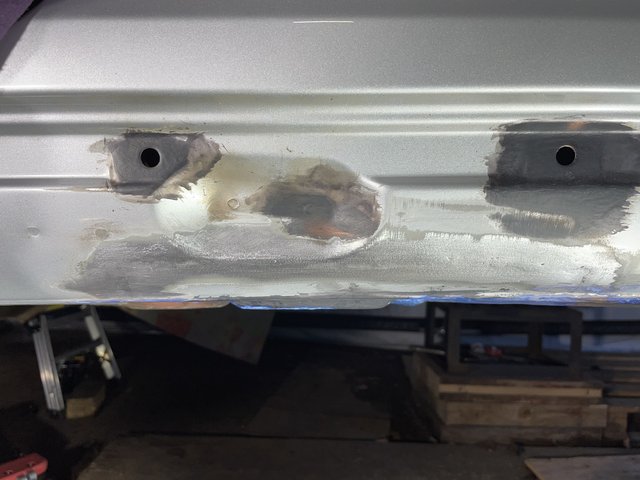 It all gets covered by a massive lump of plastic anyway, so I will probably get away with it.
I've daubed it in spooge just to protect it until it gets painted.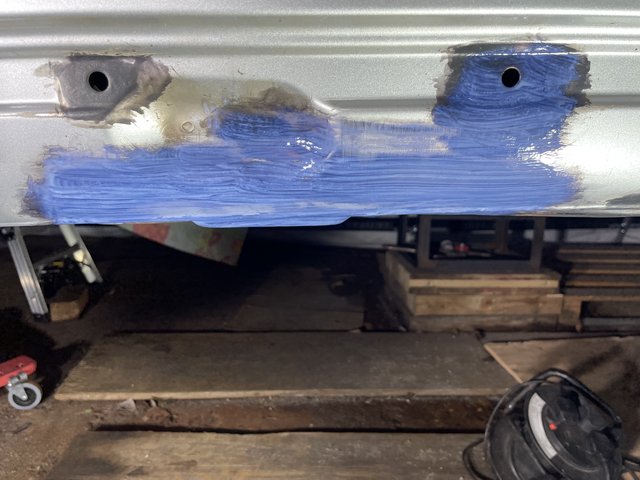 The Doc has mentioned that the front hedges are looking a bit untidy which means she expects me to cut them tomorrow.
Mothers day on Sunday so I will be going to Doncaster to see my mum.
It doesn't look like I'm going to have much chance of getting into the tent this weekend.
Cheers.