I've been playing a little with the "nicer" '88 Integra interior. Here's the standard look complete with seats fading towards blue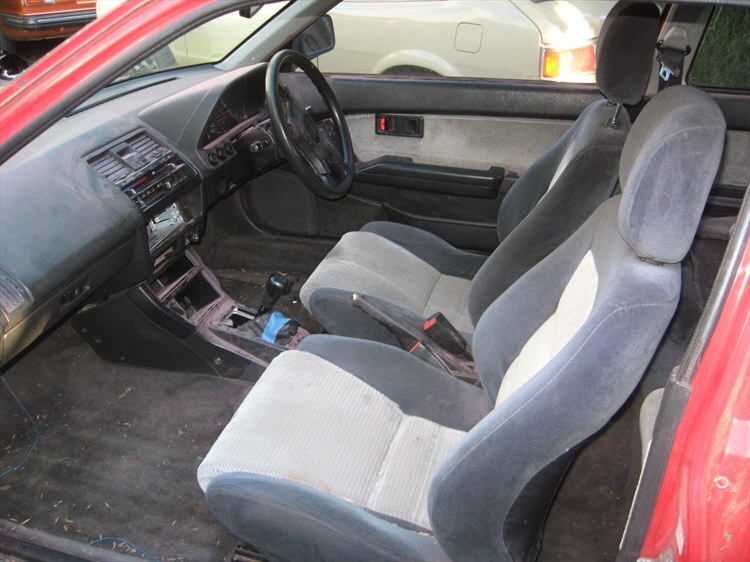 (actually the paint stripped cars interior), though door & rear 1/4 trim vinyl is starting to break down from sun exposure near the windows.
An '88 Civic hatch/CRX (powersteer) steering wheel quickly replaced the flat original since its deep-dish styling matched that of the dashboard better.
But I still wanted to try something wilder, Its near black trim making colour matching easy; the Integras high mounted seats just didn't feel right beside those low-cut side windows.
so..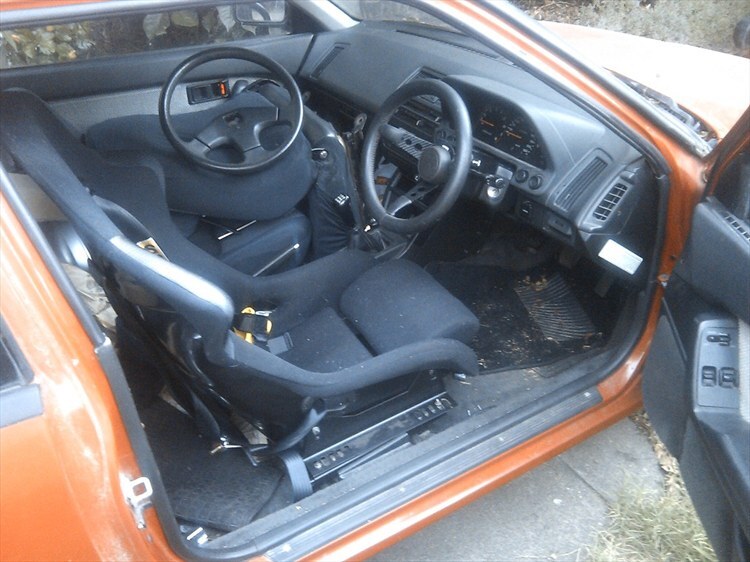 I'm experimenting with a locally made 1970's SAAS deep-dish leather steering wheel ( updated with '3d carbon effect' vinyl film upon spokes) mounted upon a 1g Civic steering wheel boss.. currently mocked up with a Nescafe coffee jar lid horn-push-center to reconstruct
And a pair of cheap, lightweight 1-piece fiberglass 'race' seats. I'm still mocking up their mountings and might use a set of Daewoo? seat tracks since they lock upon both sides where the Integra's only lock on one. (better for a potentialy flexible seat). I might also treat these with '3d carbon effect' vinyl film upon their exposed fiberglass.
They do still create a bit of a problem since they don't bend for access to the rear seat area.. but I've wanted some forever & they do clamp you in properly... not aware of any solutions !?
Other temptations include a large custom centre console between the seats and up to the dash following an original design sketch. And black-yellow or (I'd prefer black-red) houndstooth cloth over the grey portions of door-trims & seat centres that I have seen at a local shop.