I've been blundering around here for a few weeks now & have a bunch of toys I could show but this is the one that's my favorite, on the road & daily driven.
I liked seeing some of the 'progress' pics of the cars here & I recently re-found a bunch of old pics showing of the ordeals my car has been through so I thought I should share & put them in perspective with the cars history!
Here is the Accord soon after I first bought it from it's 1st owner; my aunt who traded in her mothers Rover 3500 P6 to buy it.
By the time it became mine it was still only 11 years old & basically sound, but the rear bumper had been hit on the freeway, the front one had also been re-shaped, the paint had spider webs of surface rust beneath it from lack of polishing & her husband-to-be & his brother had each backed into a front fender, driveshaft CV joints were stuffed, battery expired & she was using it as a kennel, so her dog had dug through the back seat & the fronts weren't much better.
Dad assisted in having new driveshafts fitted & taking it to a local panelshop to attack the frt fenders, though unfortunately they only bashed them around roughly & irreparably before slathering them with filler...& didn't even get the shapes right as they did so!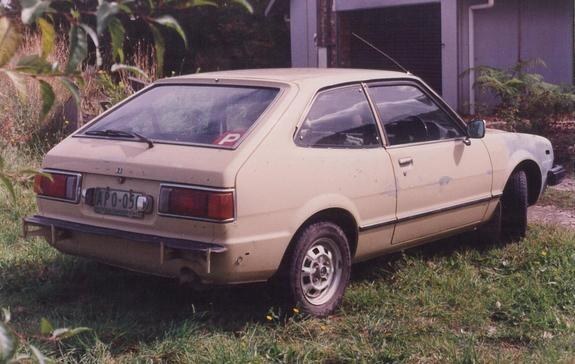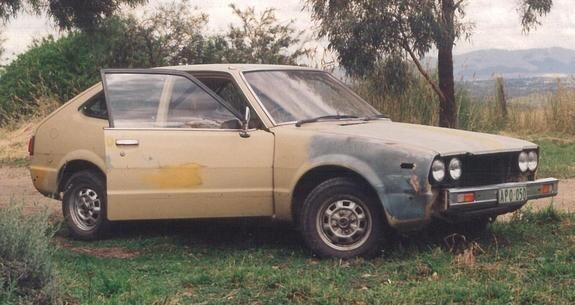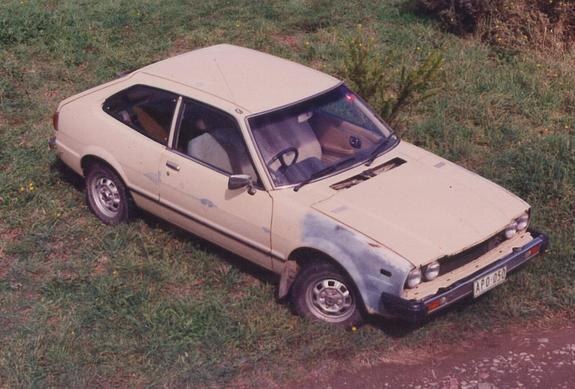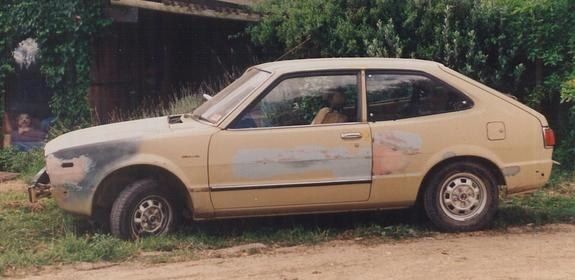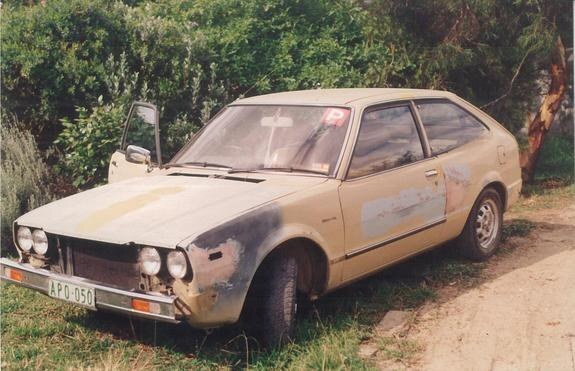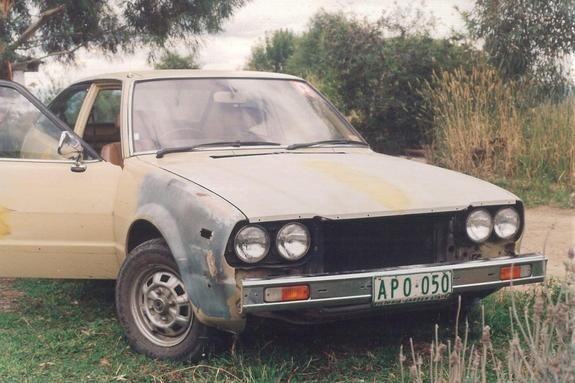 Still it was my first car & I learned to drive in it before I had a chance to repair it properly, replacing its seats & sourcing & repairing replacement panels. A pair of old aftermarket guards I'd bought consigned to the junk pile, and second hand parts customized by welding closed the holes for oversized side indicators.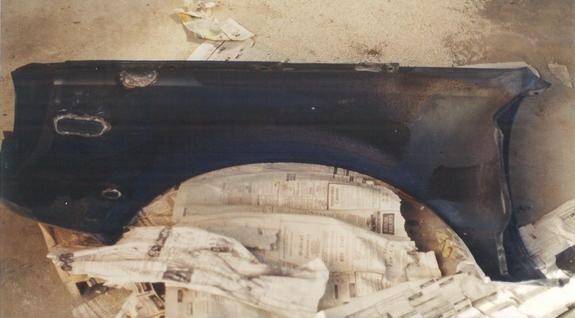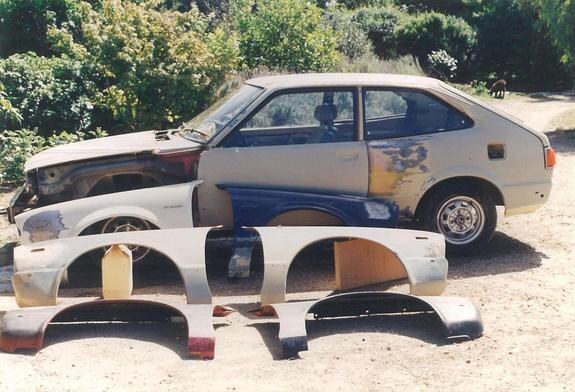 Then it was time for a repaint & stripping it back to factory primer & bare metal everywhere its finish was contaminated by the surface rust, before smoothing its sides of numerous small door dings.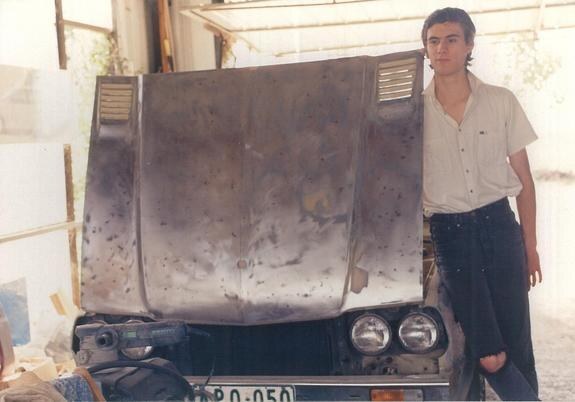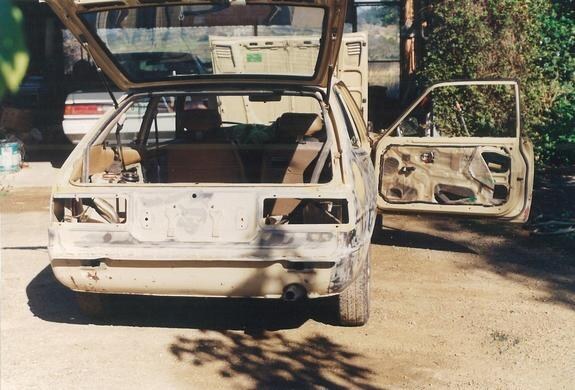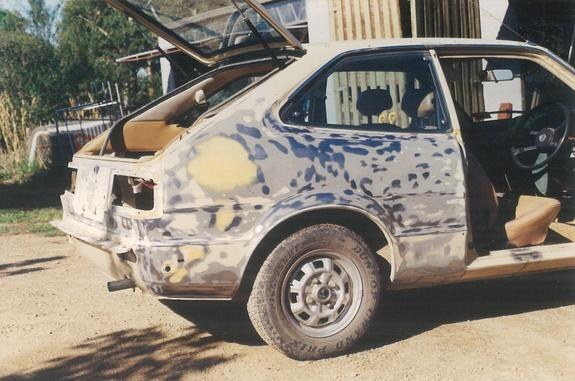 Finally, repainted during holidays!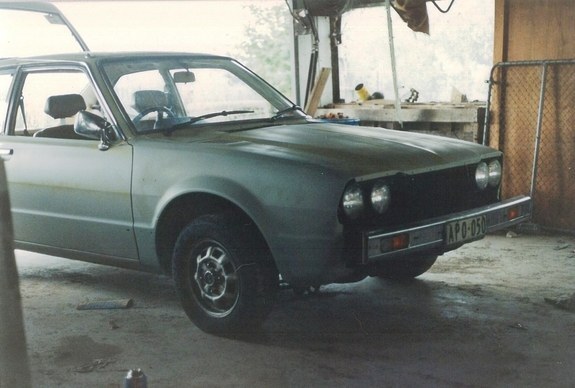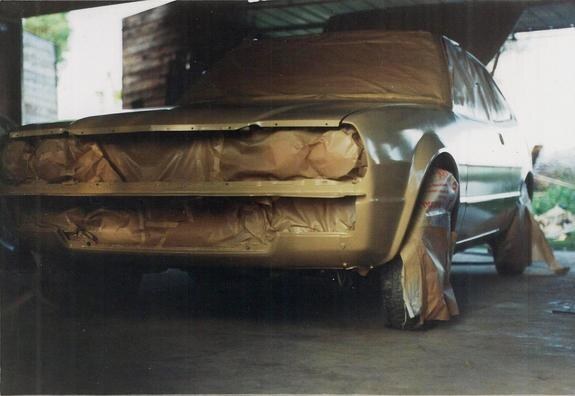 After all that work I didn't even have a chance to get it polished & fully reassembled before I damaged it seriously.
This was the damage NOT PRETTY.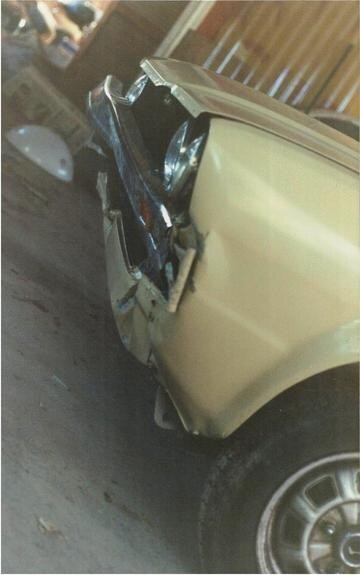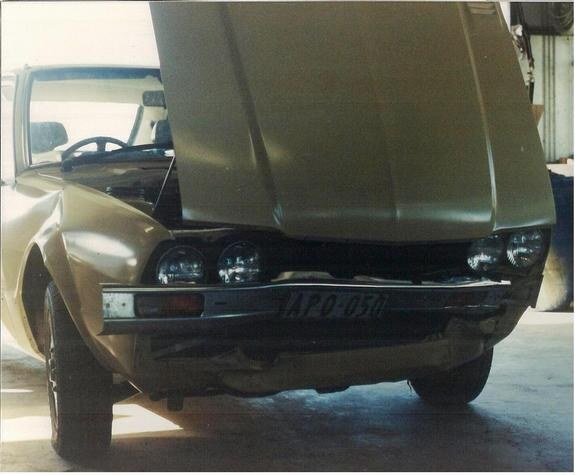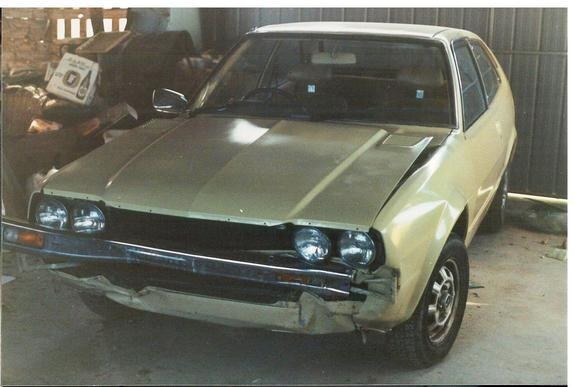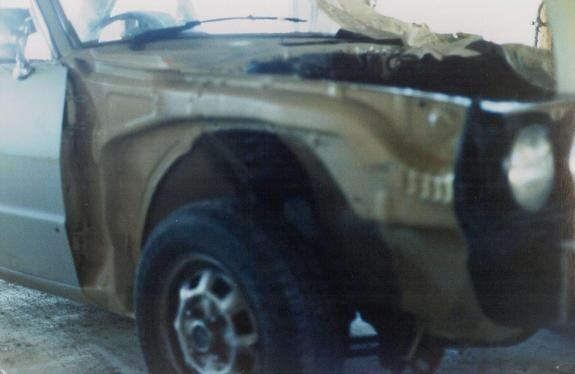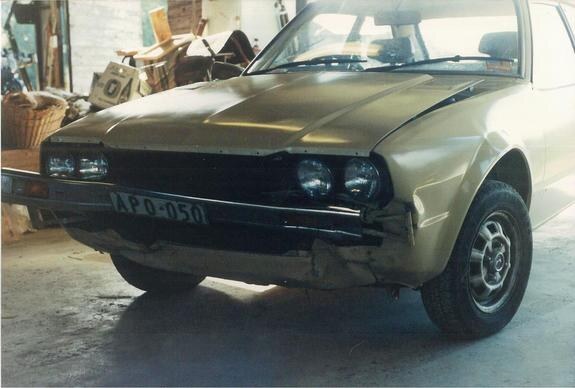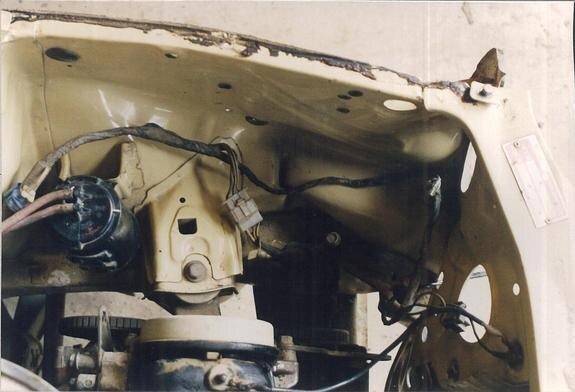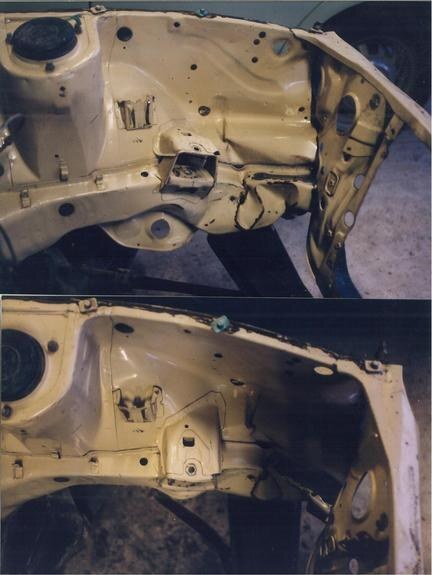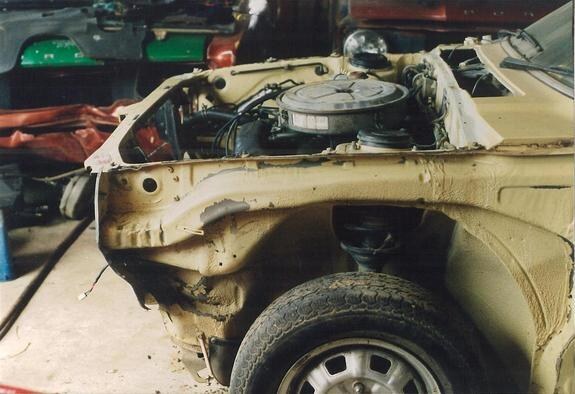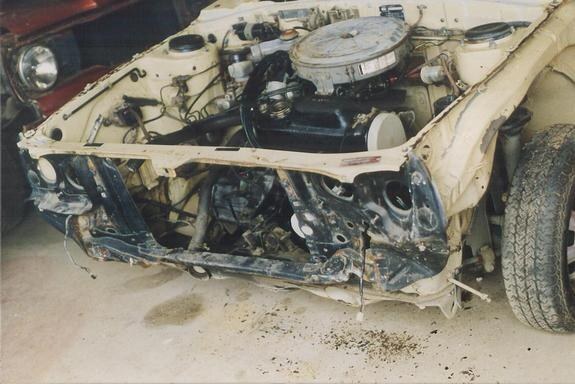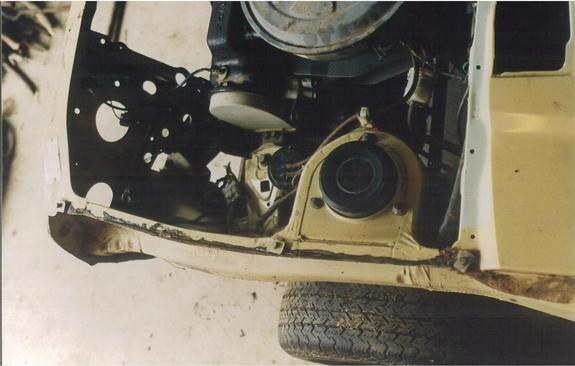 The whole front was whacked across, severely crushing one frame rail. Well beyond my repair & equipment abilities... I couldn't repair it any time soon!