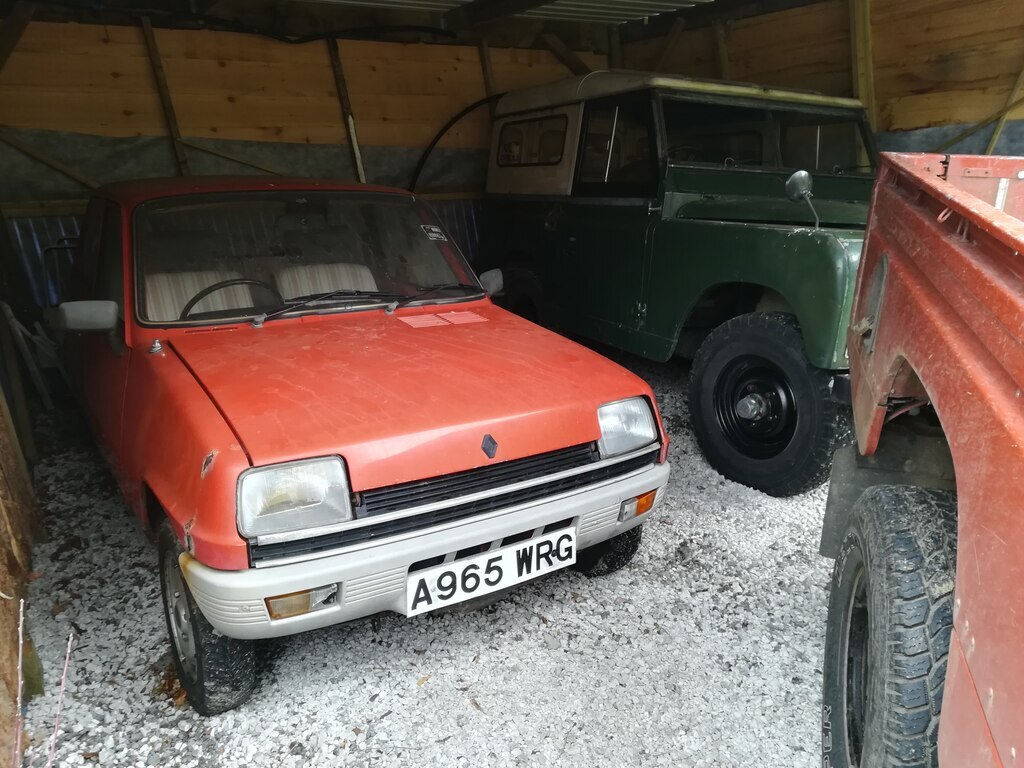 Reason for sale
: We moved abroad a few years ago, and left the Renault in storage at my folks' place. We've finally decided we're not going to bring it out here, and ought to let it go to someone who will restore & enjoy it in the UK. It's currently located in North Wales.
Great little project, needs work, but not tonnes, comes with many parts needed to complete a resto, parts availability is pretty good, too. These non-turbo/Gordini models seem rarer than the 'quick' ones nowadays, but certainly well worth saving! It'll need collecting with trailer/similar.
Key info
:
Original 1108cc motor & 5 speed gearbox – very capable in modern traffic
Owned by us since 2010, off the road in storage now since circa. 2017
V5C in my name, and keys present. No MOT, of course. Mileage unknown - odometer has been stuck on ~70,000miles since we bought it, though speedo does work.
Took us on tonnes of holidays abroad, including to the South of France, a joy to drive, super soft suspension, great steering & brakes, and surprisingly spacious!
Quirky set-up with the transaxle gearbox mounted forward of the engine, longitudinally, making it a mid-engined car, paired with torsion bar suspension front & back, which is hilarious in corners, but grips surprisingly well.
Ran & drove well when parked up – in fact it drove from Cardiff up to North Wales just before being parked up in the barn at my folks', and drove very well indeed. It's been started and moved a few times since, but not in the last year to my knowledge.
It does need work, as you'd expect – below is what I
know
it needs:
Rust repairs to: Battery tray, passenger front floor, rear arches, small amount of boot floor, probably driver's side sill
Re-commissioning, new fuel lines, probably brake flexis & a good service (as it's been parked for ~5 years)
Likely to need new tyres, though they hold air, and have tread
Interior upholstery needs some TLC
No battery fitted at present
But – we did source parts in readiness for a full restoration, so it will come with:
• A pair of rust-free doors we picked up in France
• A pair of NOS front wings
• A pair of early low-back seats in original black vinyl
• Miscellaneous other parts
Over our ownership, I've replaced the driver's side front floor, the passenger side full sill, brakes all round (discs front, drums back), water pump, alternator, heater matrix, and various other items. We also reupholstered the original 80's seats in a deck-chair type fabric, but this is looking pretty tired now.
More photos available on request. Contact in thread, via PM, or on WhatsApp +33 (0)6 64 29 19 87
Looking for offers in the region of £1,650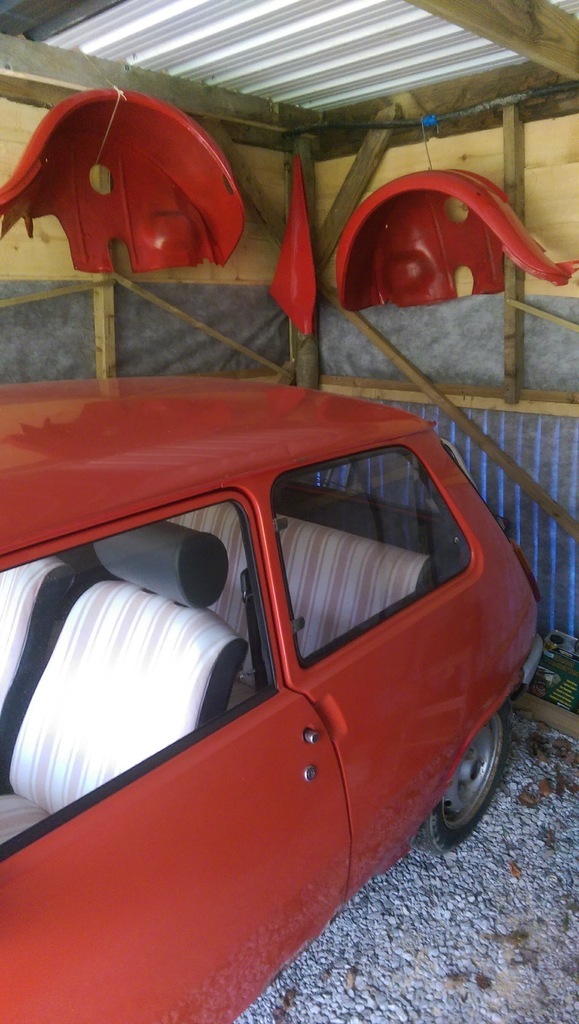 Photos below from pre-2017 when the five was in daily use: