A bit late to documenting the progress as Ive had the car now since 2017, but anyway this is my 1988 TVR 290 S.
I acquired the car after doing some work for a customer at the time when I used to be self employed, and by car I mean cars. This was a package deal with a good doner vehicle and a ropey but complete car. The job of switching over the parts had been started by the previous owner but various setbacks had resulted in a lack of interest, hence where I came in!
I also documented the resto on my YouTube channel "The Rust Room"
(The Rust Room Click Here)
which follows every hurdle I had to overcome and will be more in depth than this, and my Instagram is
alexhatcher
for more regular updates
This was what they looked like when I got them...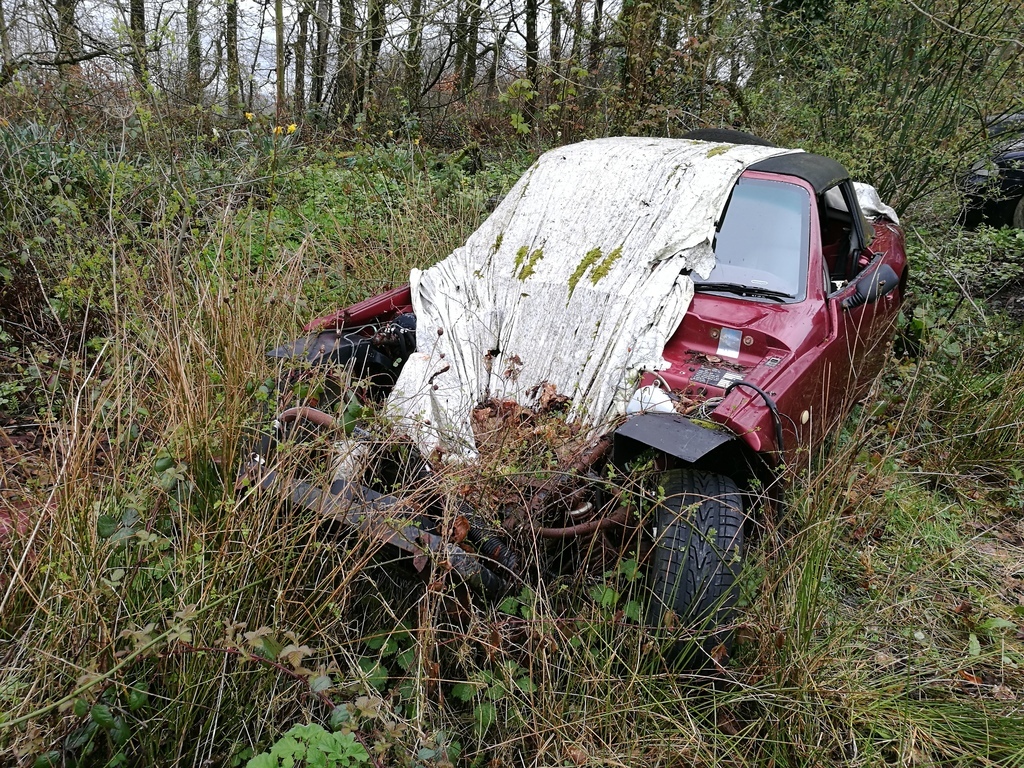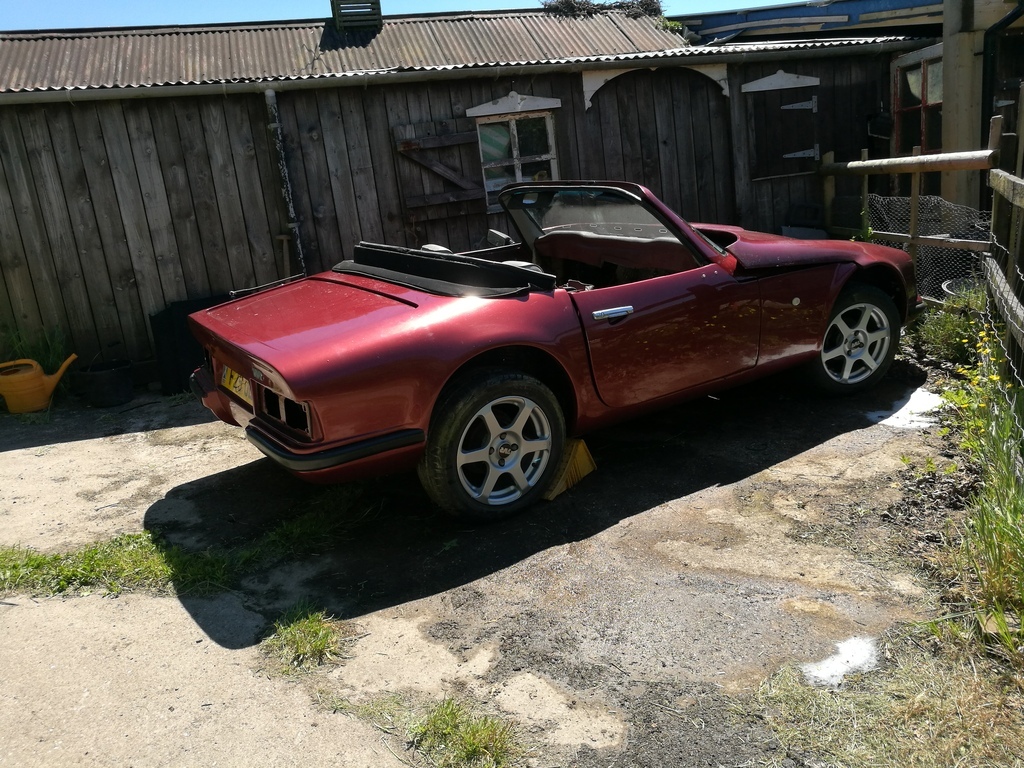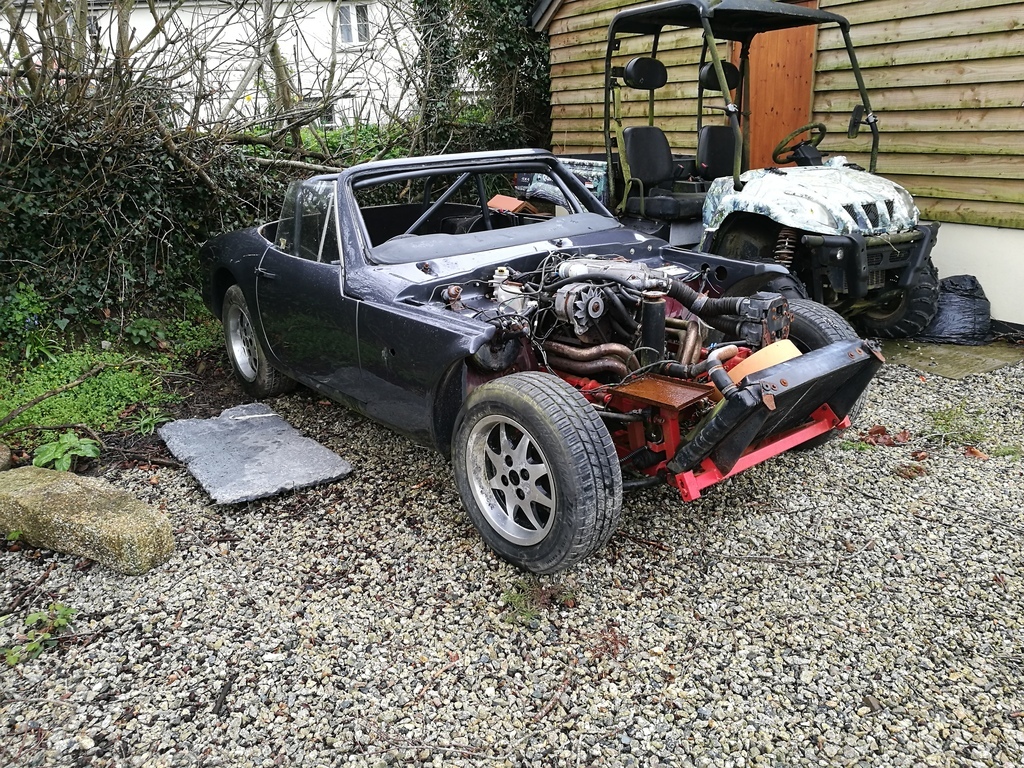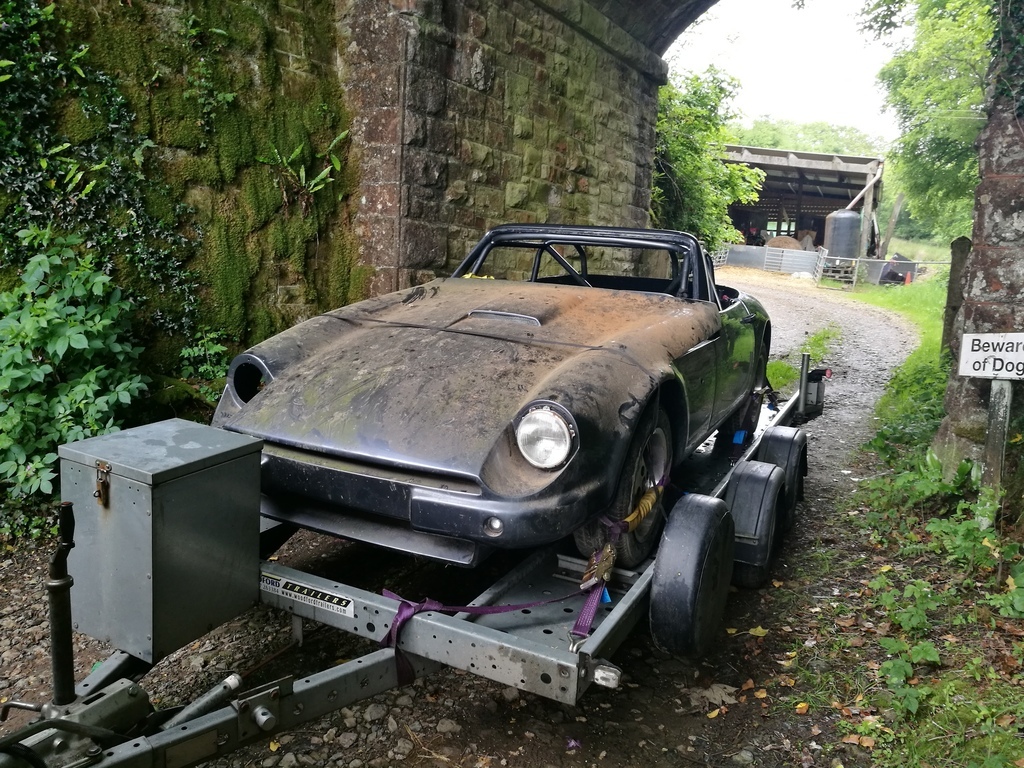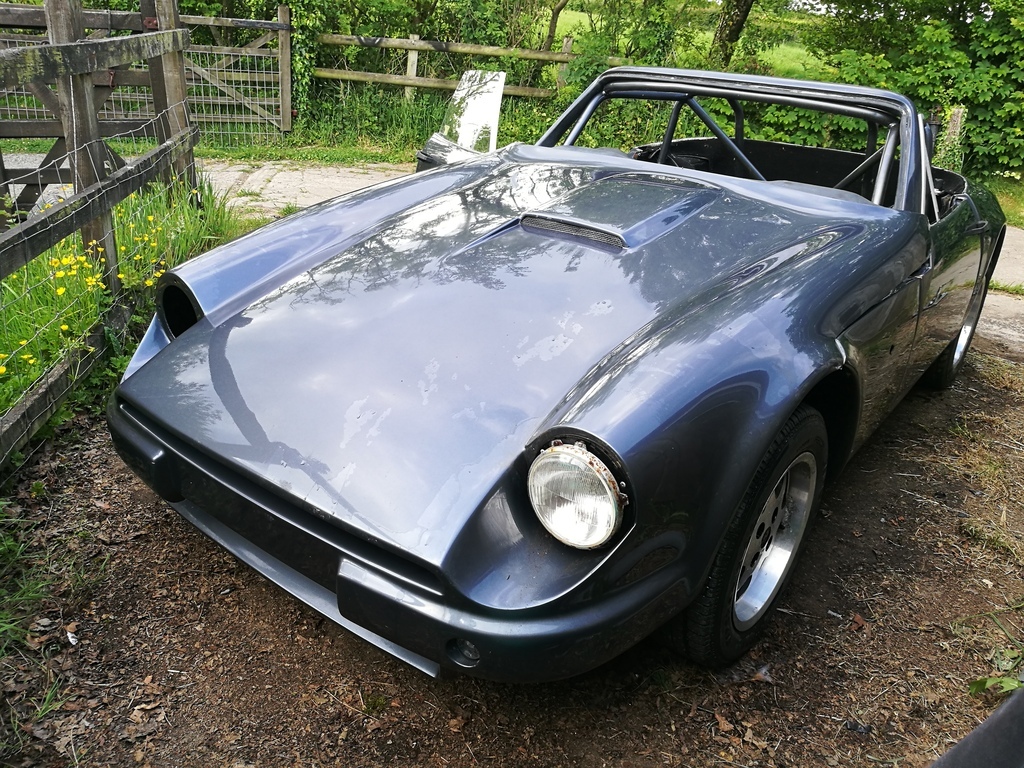 After a few evenings soon after I got them, I had stripped the remaining items of the red car and sold some of the body parts to a racer who wanted spares. Everything to get the grey car running was already in (engine/loom etc) so I managed to get it running and even took it down the lane and it worked okay but there was a rats nest of bodged wiring and although it ran okay then I could never get it to run nicely. The decision was made to convert it to Megasquirt, not just to make everything easier to diagnose and tune, but with the end goal to turbo the cologne 2.9 and keep up with the big boy TVRs! (**this hasn't happened yet in 2023 so don't get too excited but it is the long term plan...)
A couple years passed without doing much work to the TVR but I did amass some parts like the aforementioned ECU and new engine loom. Then after getting a new job and buying a house I moved out from my parents and got myself a unit with my mate. (**pause for covid) Winter 2020 was when the resto really started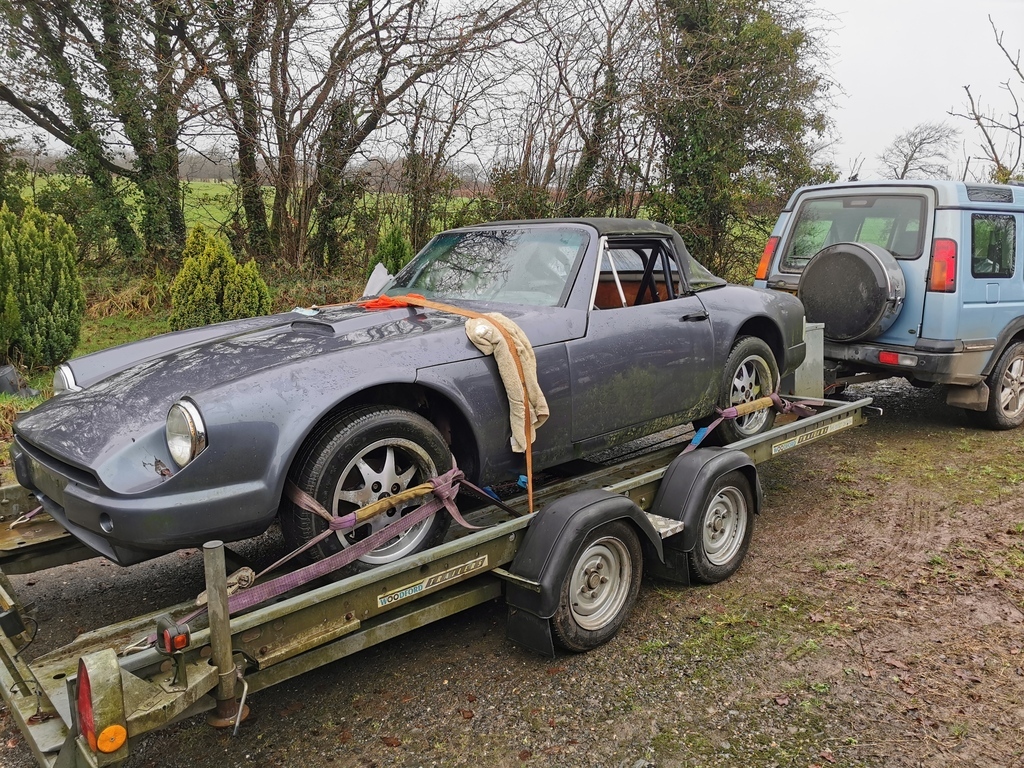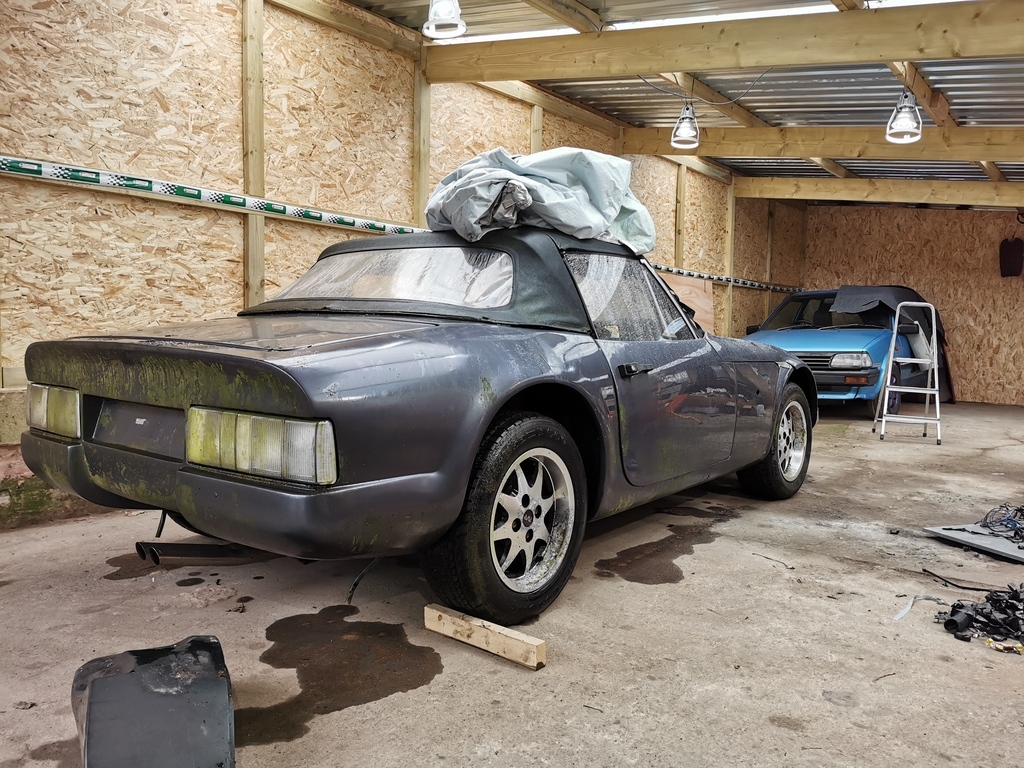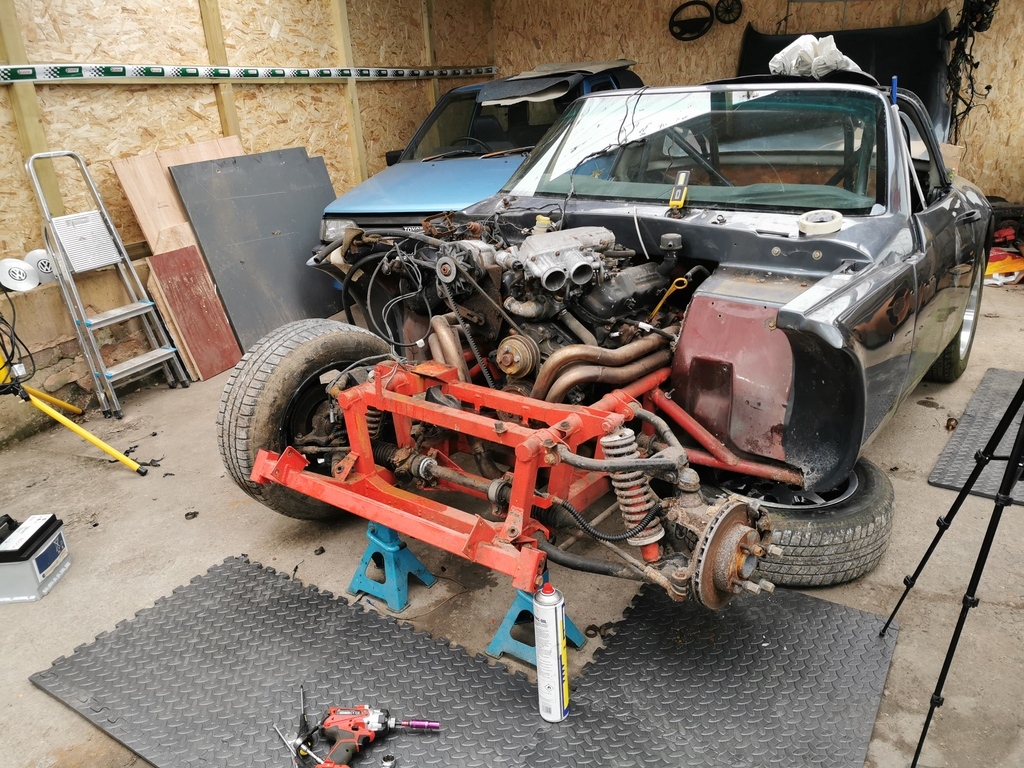 First of all was the strip down, then I could do a partial lift and inspect the outriggers. which luckily I got away with as they cleaned up really well so I could rust treat and re paint the affected areas. Although in hindsight they will probably have to be redone in the next few years as after a couple of years its just stated to bubble in a few places here and there but nothing serious and I avoid the wet stuff! The rest of the chassis was remarkable as I presume it must have had it refurbed fairly recently and then never used.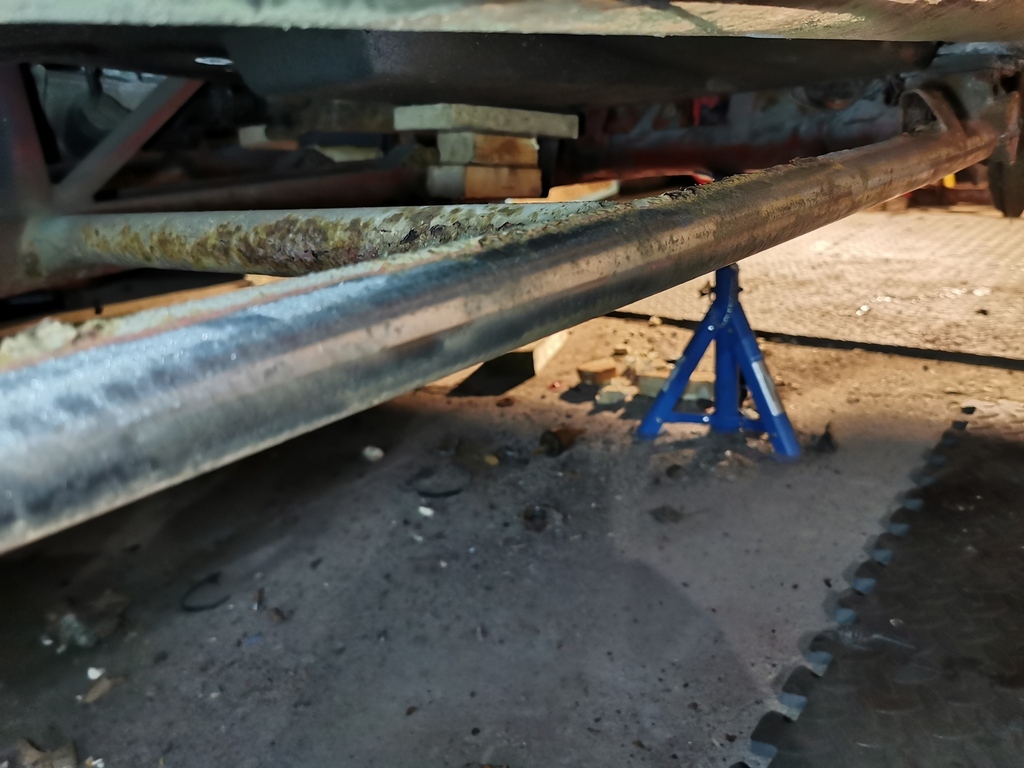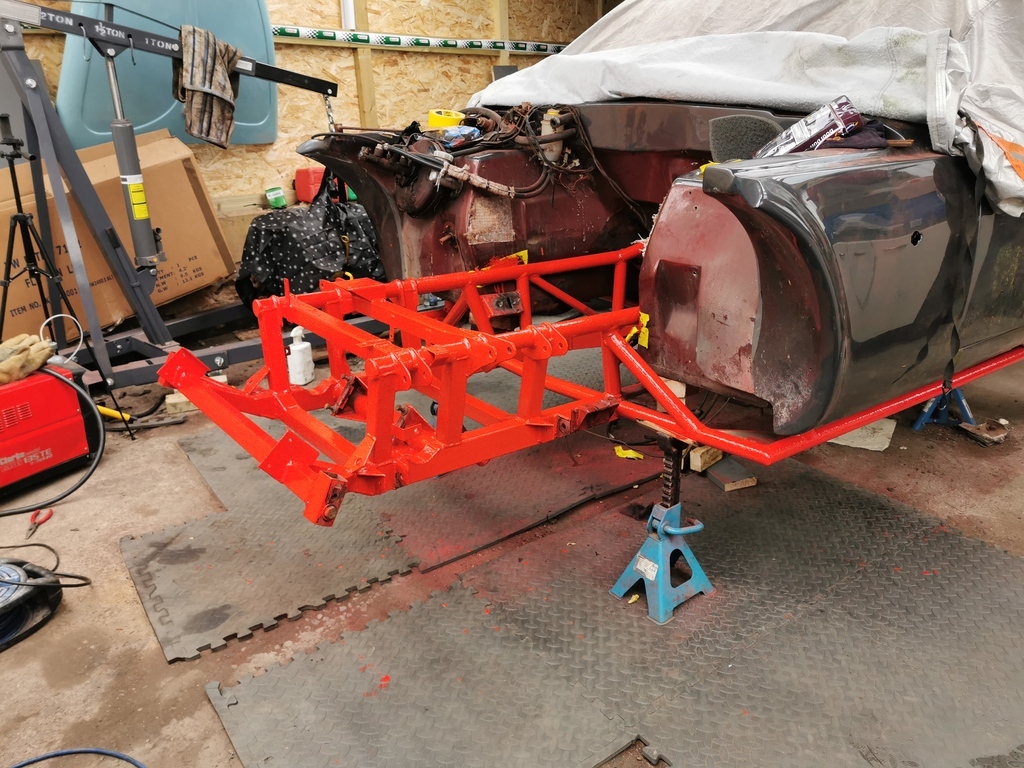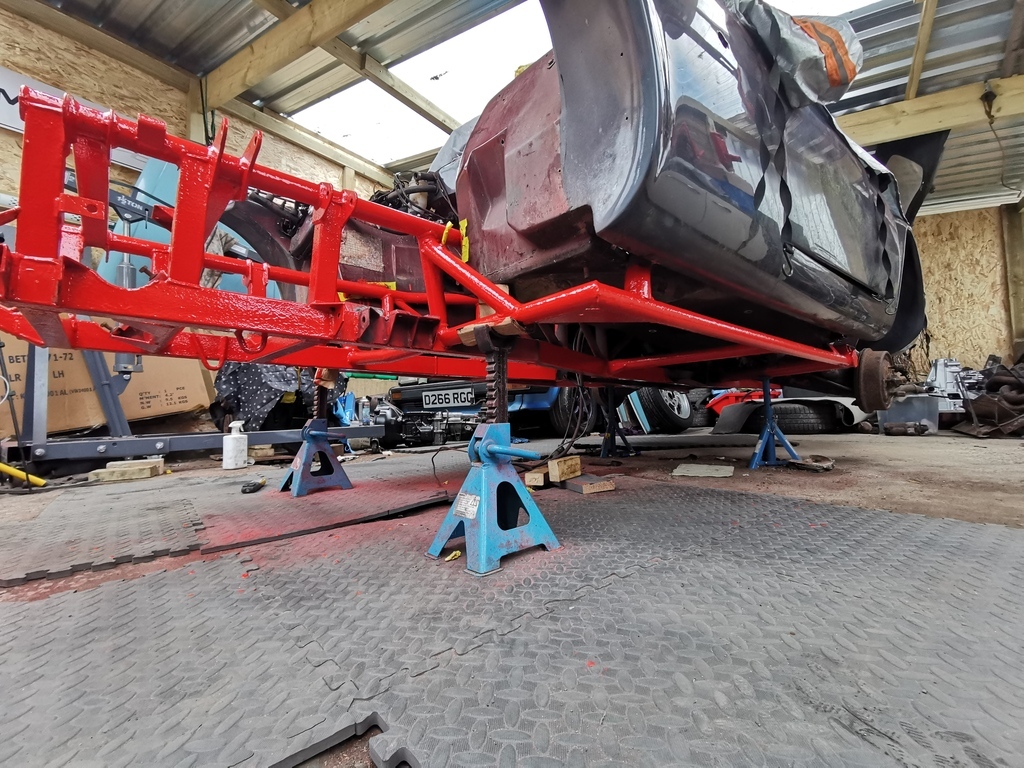 After the chassis repaint it was a matter of refurbing suspension arms and various parts that I could reuse in conjunction with new poly bushes from super pro. Then I went through the original loom and made sure every thing was continuity checked and the re wrapped it. It was then more or less a normal resto doing bits and pieces where I can....
Again, please check out the YouTube channel where there are loads of videos of the whole process...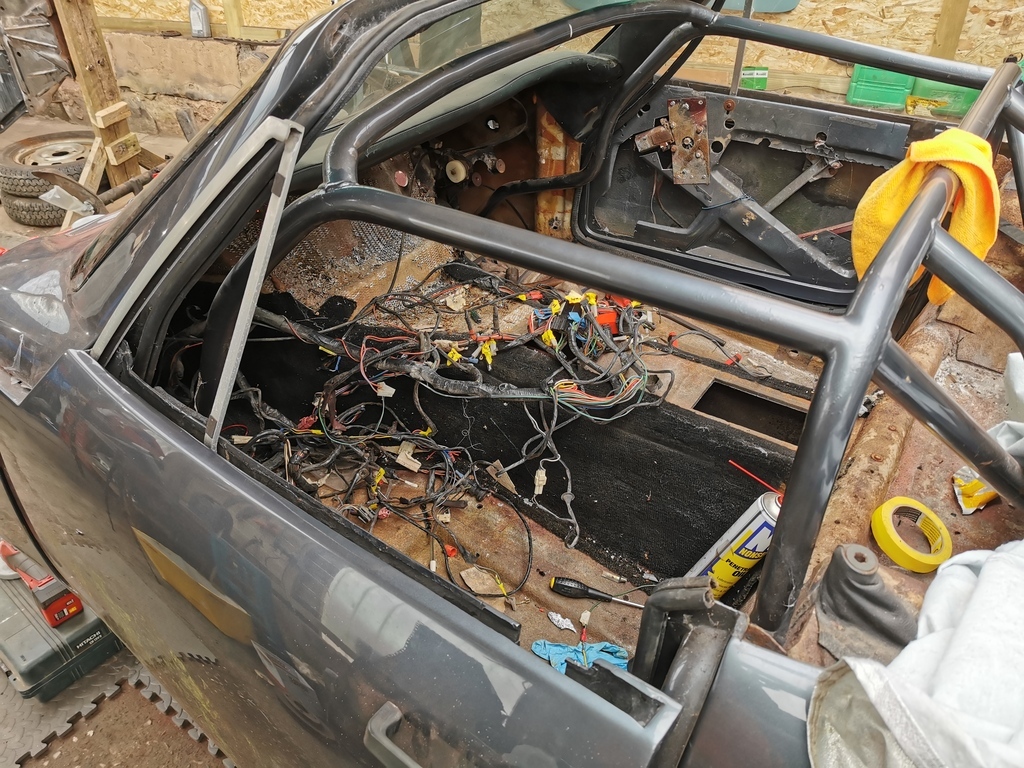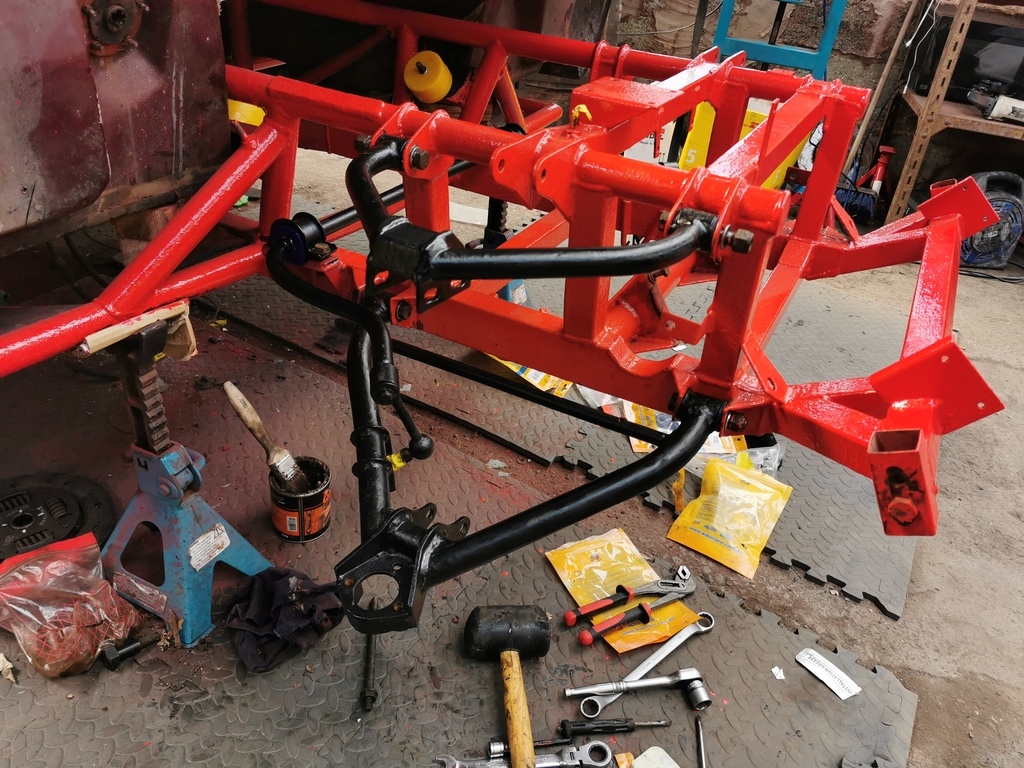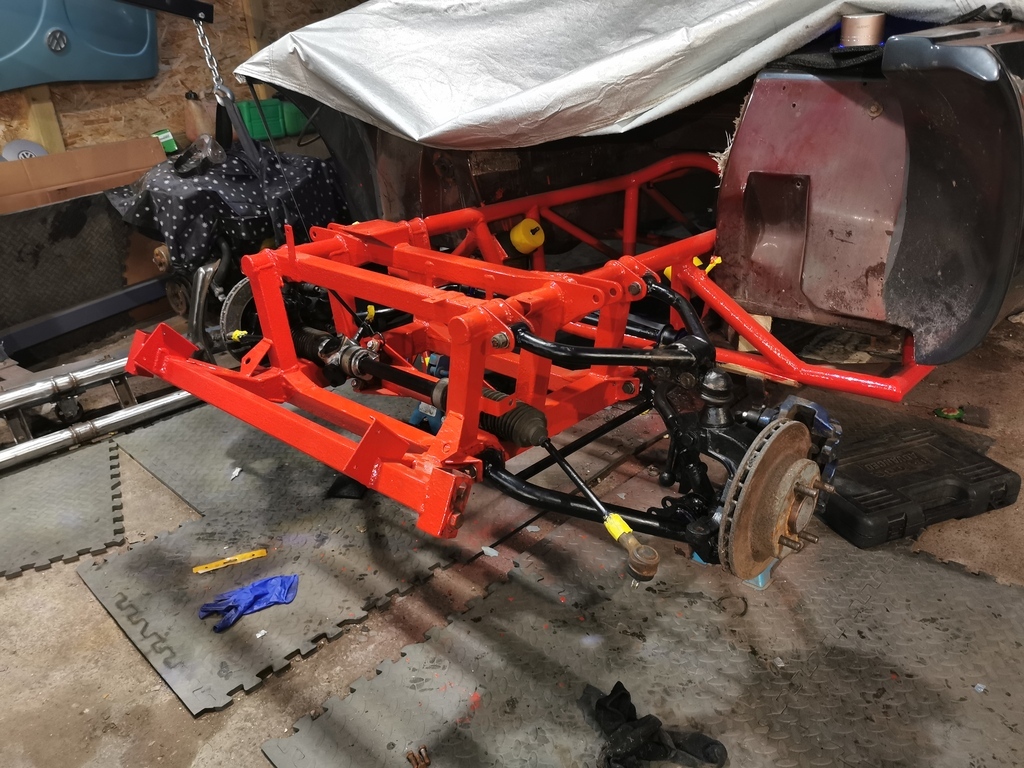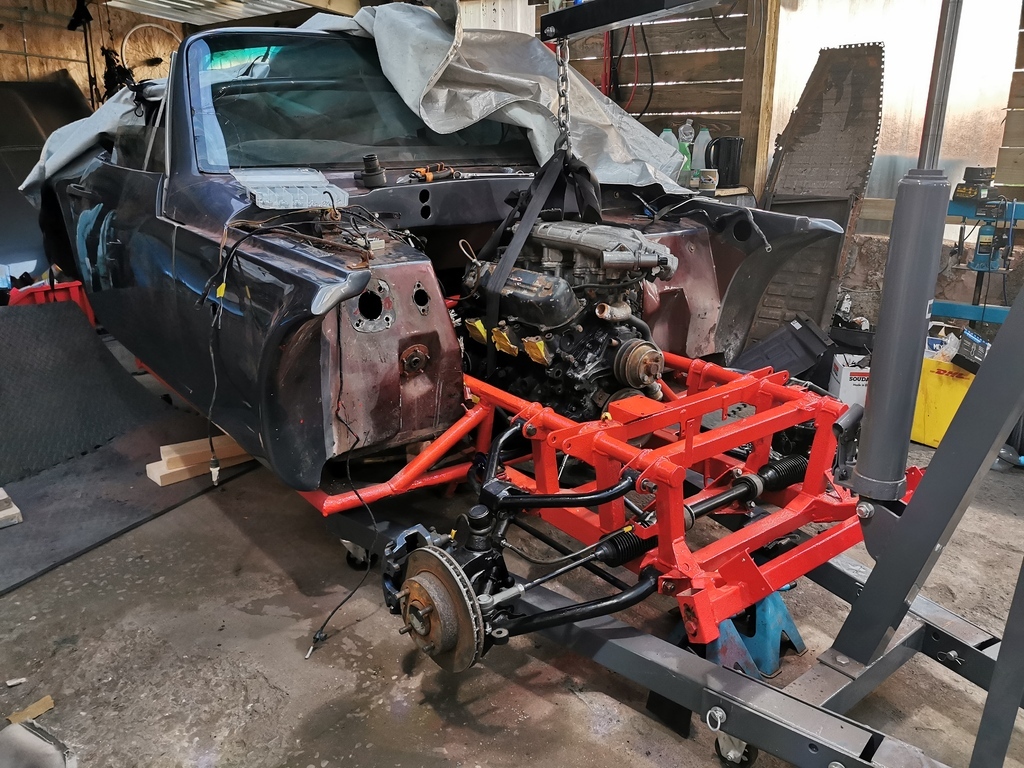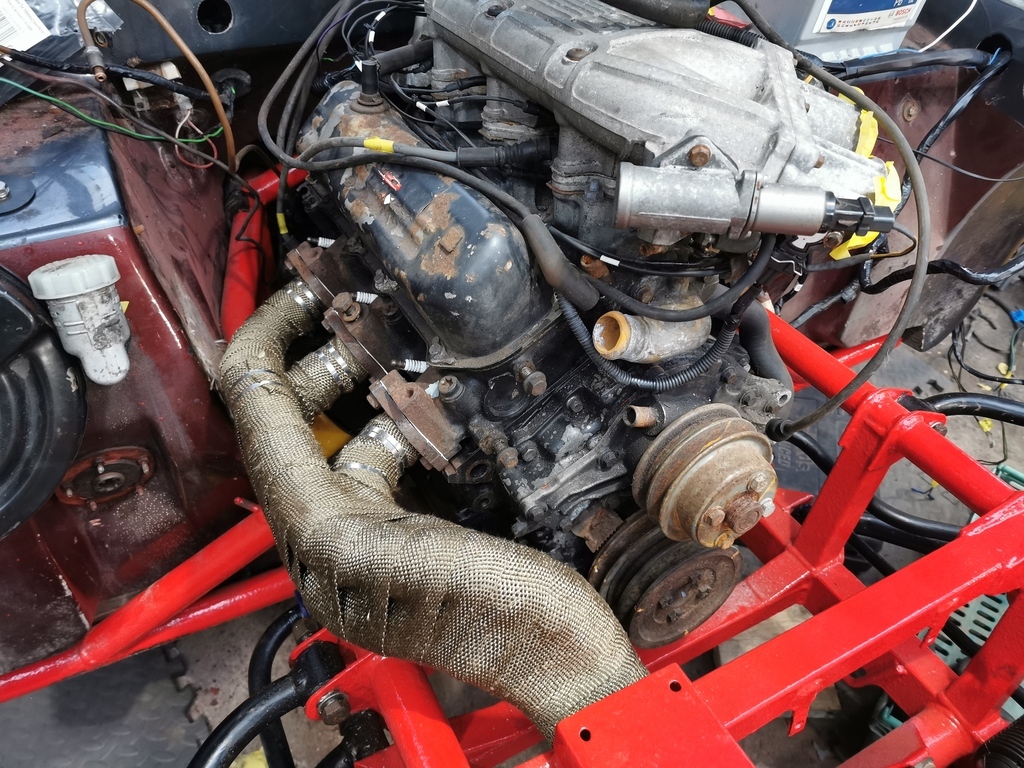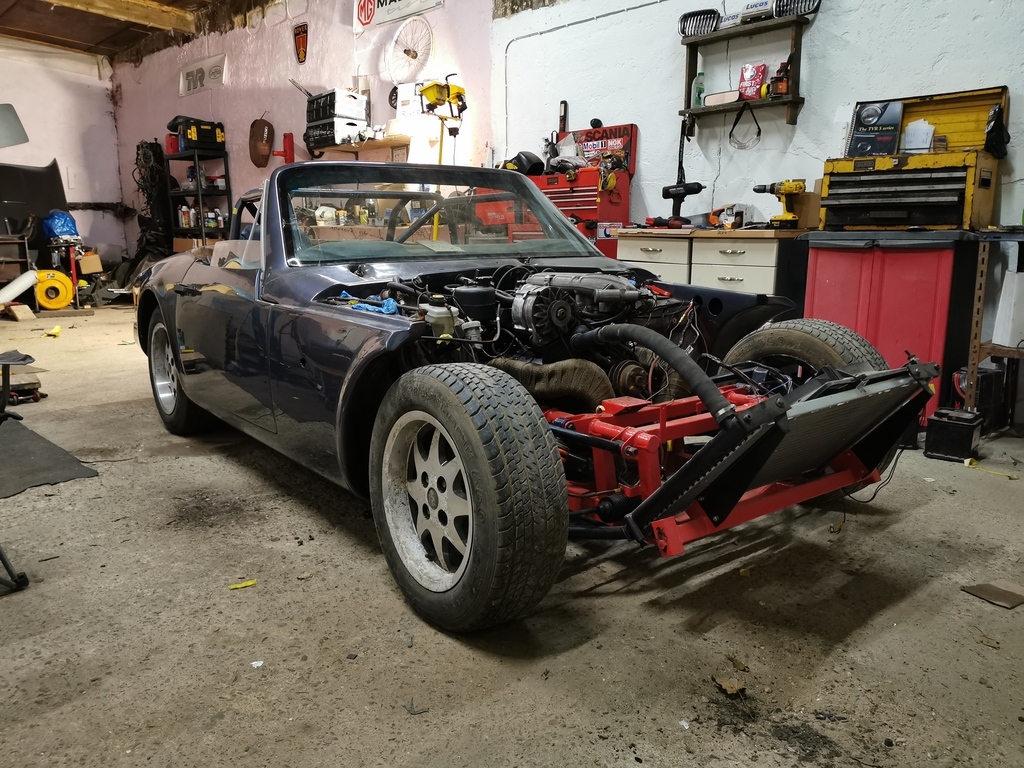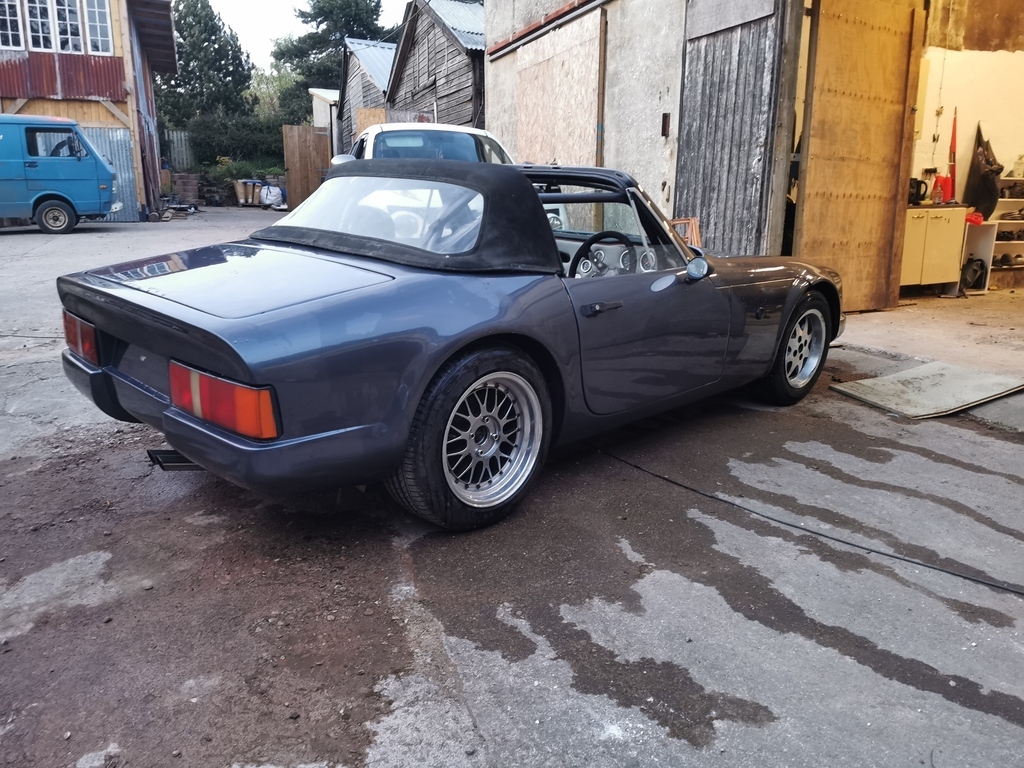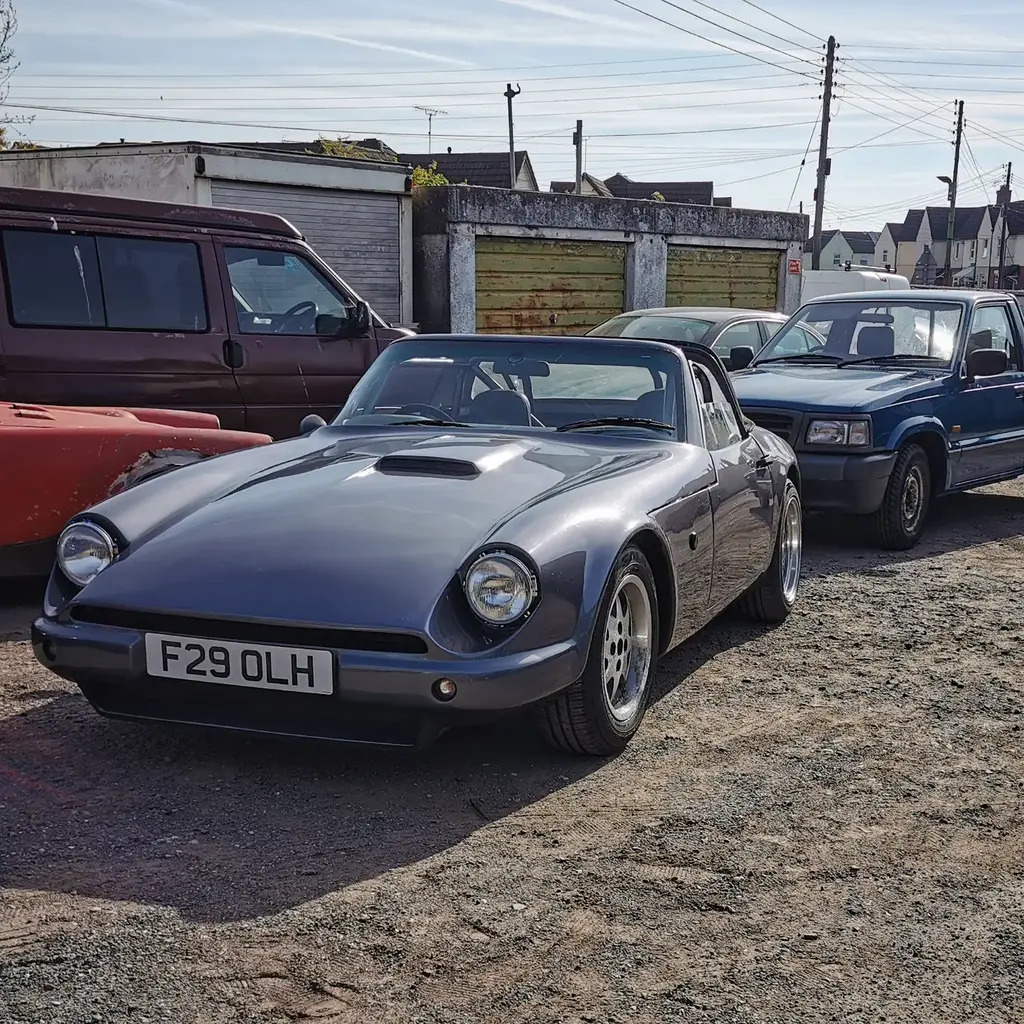 SO it passed MOT and was on the road in possibly 15 years or so as there was no previous records on the dvla mot history. Everything was going okay bar blowing off a rad hose in the middle of the city due to something faulty in the fan circuit. After a radiator and fan upgrade I was still chasing an intermittent cut out issue, it would run great then instantly cut out and then not start or run lumpy and be un drivable. leave it 10 mins and would b e spot on and drive home. This was eventually diagnosed to the ford TFI unit in the dizzy that I used as an rpm trigger not being interpreted by the Megasquirt and would randomly through the timing out. then you could shut it off and restart and it would find its feet again and be fine. But I didn't like the uncertainty, so I converted it to a trigger wheel and sperate coils using 1 and a half VAG 4 pole coils. Since then it has run great and always started on the button and never cut out.
Over the last 6 months or so I've been using it in the dry weather just to get confidence and doing a few bits here and there like a full set of staggered BBS LM reps (forgot to mention I've lowered it as much as possible on adjustable coilovers as the stock arch gap is ridiculous) sorted out the interior to an acceptable standard with MX5 seats with about 5mm of foam left due to lack of headroom. Made some door cards as mine were missing and given it a machine polish so looks the part as well. It goes well but I suspect a rolling road session will get the best out of it so that's something I'd like to get done as some point, I'd be happy with something around the 160-180 mark and the butt dyno is putting it less than that imo.
Here and the pics of how it sits now, I'm planning to bring it to the weekender so don't be a stranger come say hello as I'm always keen to have a chats with car people.