Hi All,
i havent posted much over the years, but have thoroughly enjoyed reading about others motoring and non motoring projects, so i thought i would share some details of my own project.
hopefully some of you might be interested, and also hopefully serve as some sort of record for me!
So, many years ago, i upgraded to my current house, which had my first garage, and also a rather long (and steep) front garden. It had potential, but it took me a fair few years, to work out how best to use it, we had this,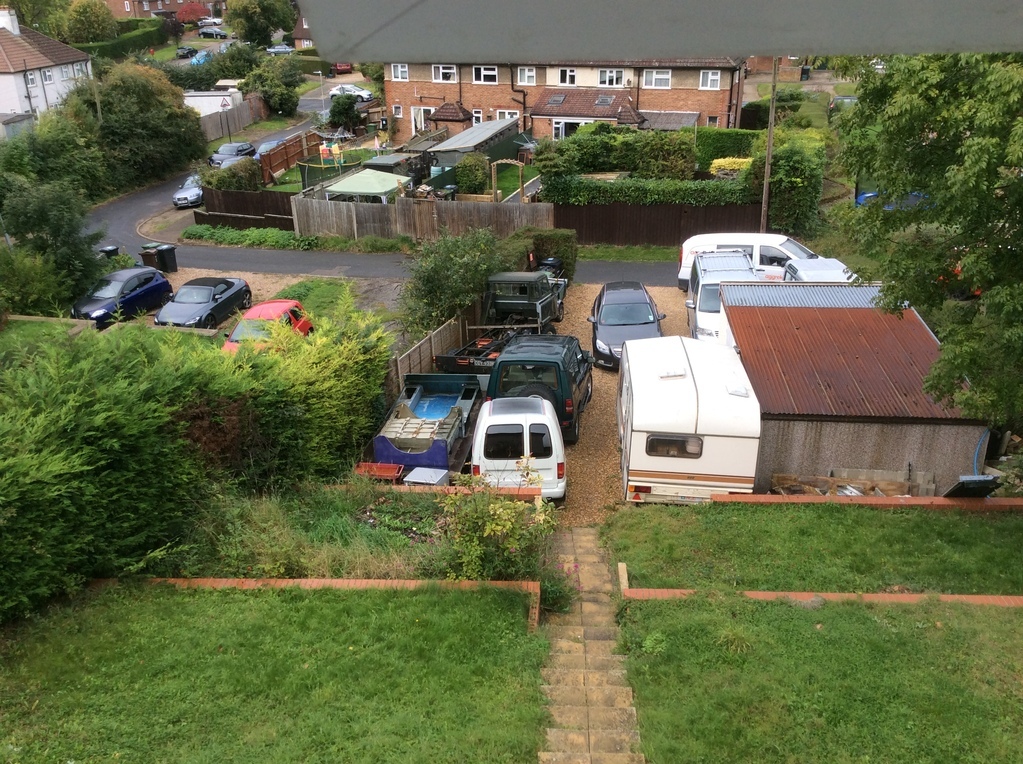 Not sure if this really shows the slope, but its about 5m higher at the house (where the photo is taken from) from the road. My aim was three fold, create a bigger and better garage, create a useable patio type area near the house, and enable the driveway to stretch much closer to the house. ( one of the main annoyances, was carrying everything up to the house)
Took me a long time to come up with an idea, which was basically the below, the rhs was to be stepped with a high level terrace, and a low level garage, whilst the left would be sloped up the house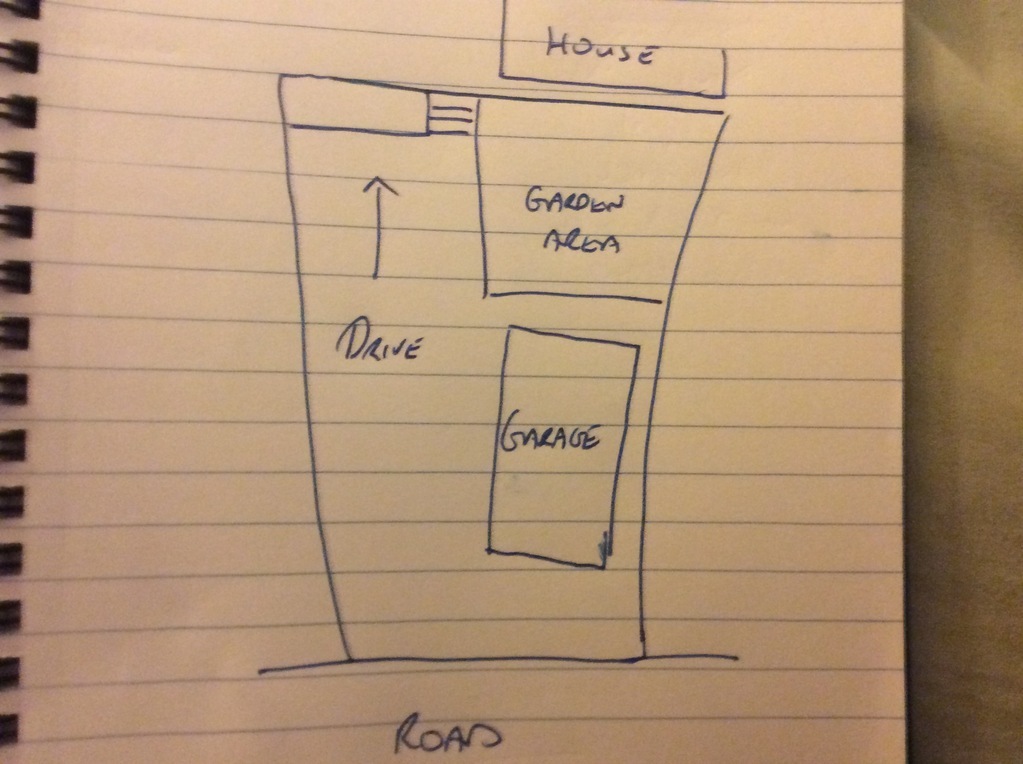 So, i drafted some ideas, spoke to an architect and put in for planning!