Update 4. Parts Collecting
Not long after getting the car, I was speaking to Mark who had the list of most of the odd little bits I needed, and so one weekend I went up to see him. My friend Liam was giving me a lift up there so I could get my first proper ride in a Capri (the first being in a Tickford but about 8 years prior). I'd finished working on the car for the day and was met by this site outside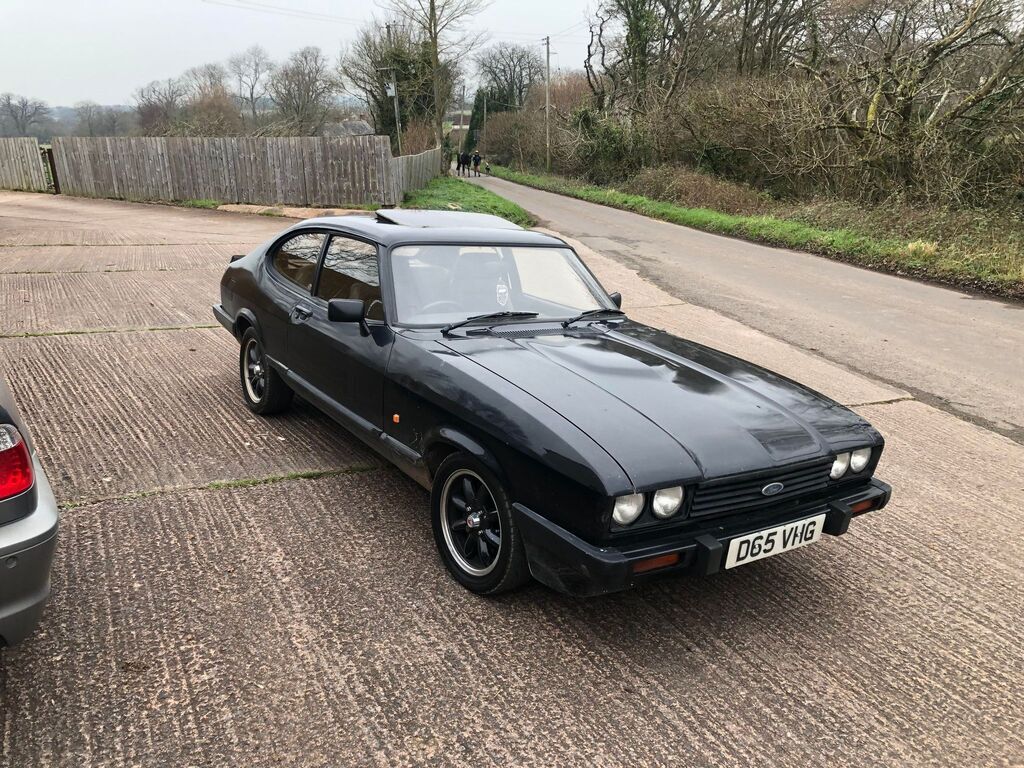 We drove on to meet Mark, around 45 minutes or so away, and he gave me a lift to the unit in his 2.0s, which is stunning, and gave me a lot of inspiration for how I'd like mine to eventually look one day, albeit in Silver. I believe the story was he was offered it after it had sat in a garage for years, had the welding done, got it painted, new suspension etc. 7.5 inch RS Style alloys and lowered all round, an RGA spoiler with a RS style front lip to finish it off. The result is one of the best looking cars I think I've seen, although I'm biased with he MK3 Capri being one of my favorites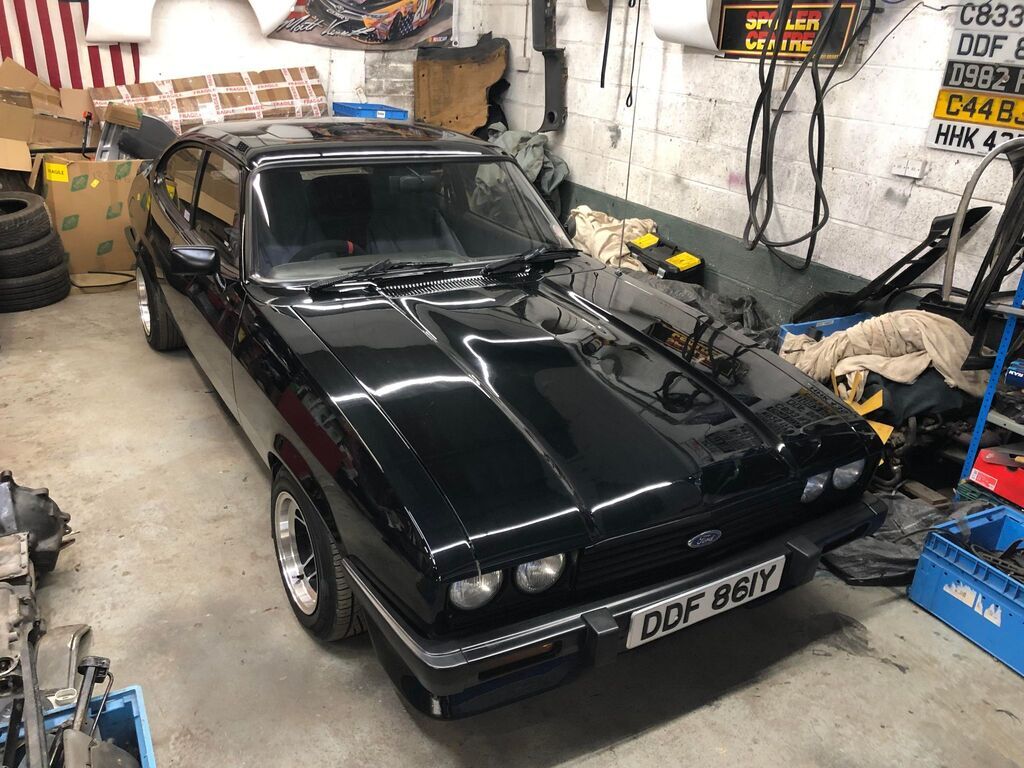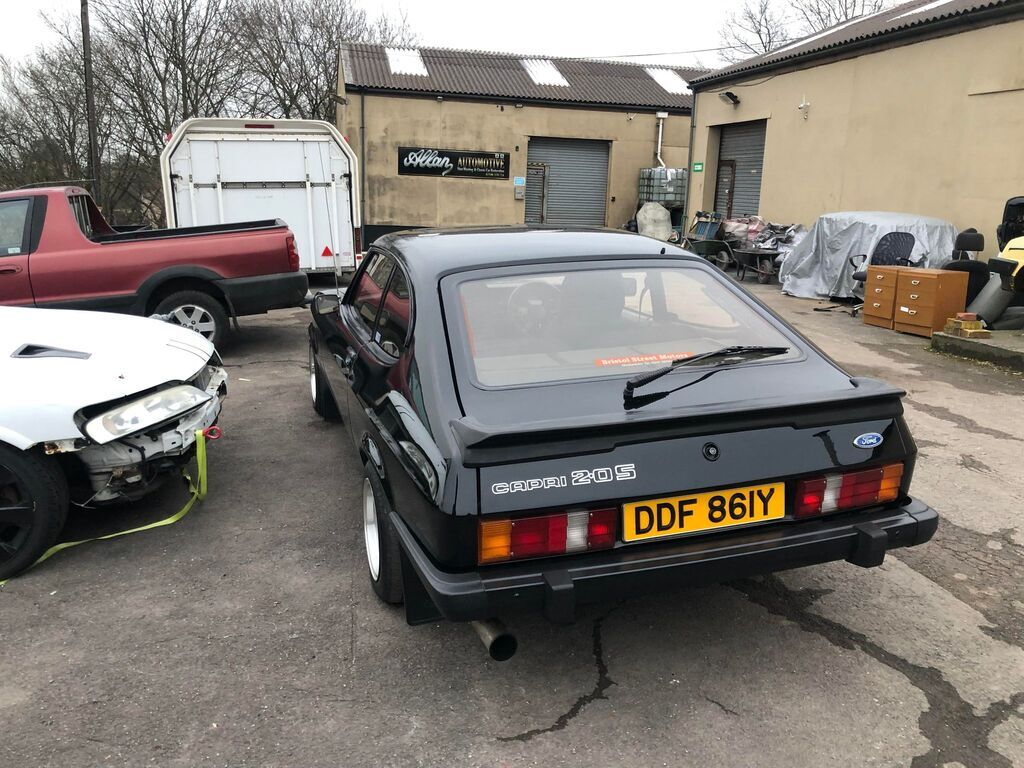 The interior was pretty immaculate and the same could be said for under the bonnet. This really made me realise what sort of direction I wanted to go in (for now), a nicely cleaned up engine bay, keep the Pinto with a decent exhaust, K&N filter and electronic ignition. I definitely need to wrap my exhaust manifold, dress and tidy up a lot of it and paint the rocker cover.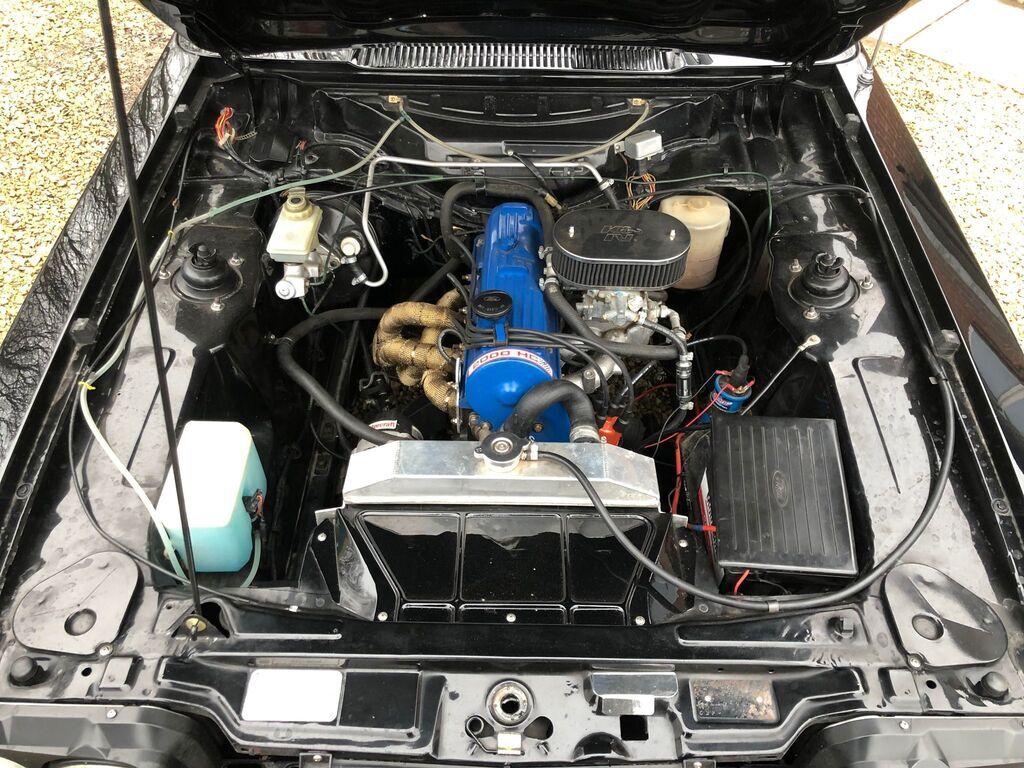 Mark always has a decent amount of parts so if you ever need any give him a shout, he's broken a few rotten cars with the last being this Mk2, which made me feel a lot better about the condition of my Mk3!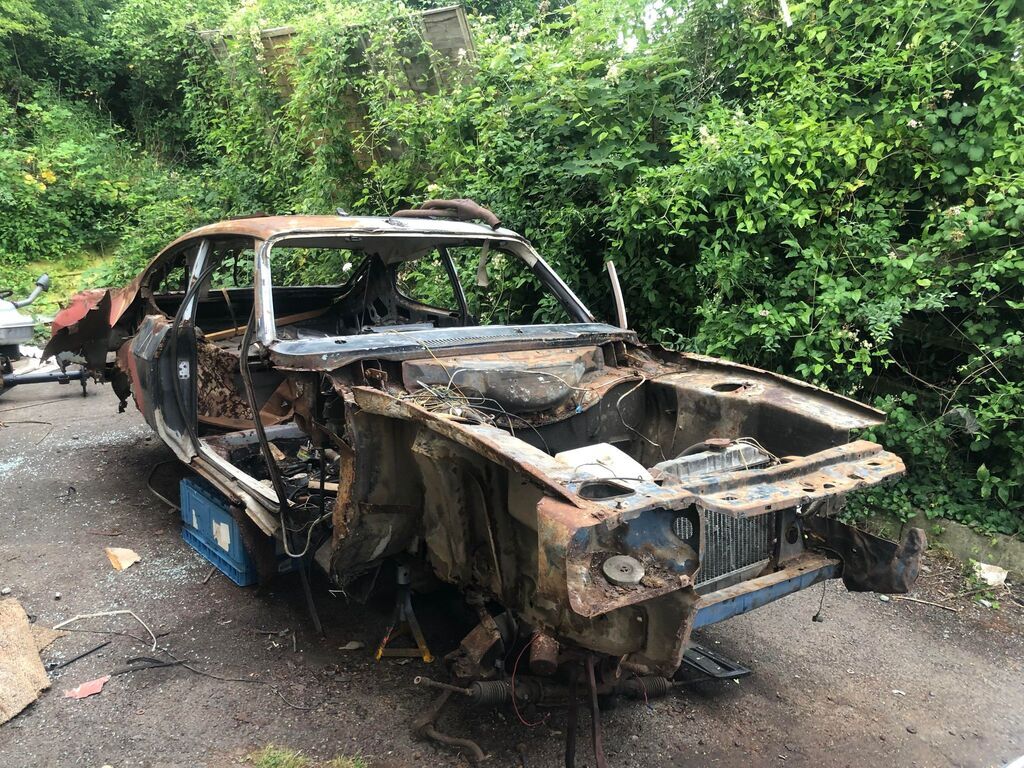 In the end I went up twice for bits, and I came back with a straight rot-free bumper, early Mk3/mk2 seat belts, steering wheel and black door cards, a spare rear bench seat, a random assortment of caps, screws and clips, lights, trims and such. I sent off a number of bits to be powder coated such as the fan shroud and bumpers, and then made the biggest purchase yet of a full Recaro interior that had seen better days, but that's for next time.
Cheers readers! Jack.