Didn't take a photo but got the cam covers back on, a little dab of silicone in a couple of places held the gasket in place while I lined up the covers, and got all the bolts torqued up.
Slight issue when I came to fit the first of the breather covers, one of the screws barely got tight and promptly snapped.. Turns out they're aluminium screws and it's best to replace them rather than re-use. So I have some stainless steel replacements on the way. Remains to be seen if I can carefully extract the remainder of the snapped screw without having to take the cam cover back off.
While I wait, I decided I might as well make a start on stripping the front suspension since I have the parts. I've covered most of this before when I was doing the spring and damper changes but I've gone a bit further this time and removed the hubs as I have new wheel bearings to go in, I also took the brake dirt shield off while I was there to give better access to the lower ball joint and because you can only remove the screws with the hub removed.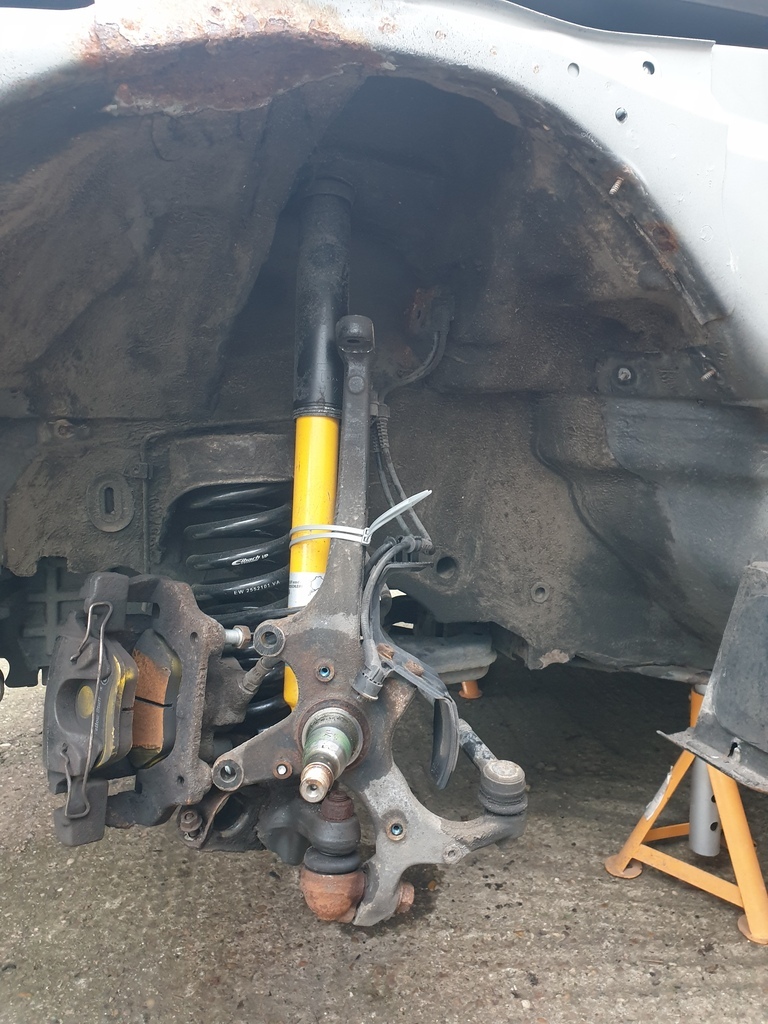 2 out of 3 screws came undone, last one was drilled. Not bad. I've got the upper control arm off, the taper was very eager to remove itself from the knuckle which then resulted in the ball joint spinning rather than the nut, so I resorted to cutting the nut off with a hacksaw.
Found a little surface rust up where the upper arm pivots, so gave it a bit of a wire brush, clean up and some Hydrate 80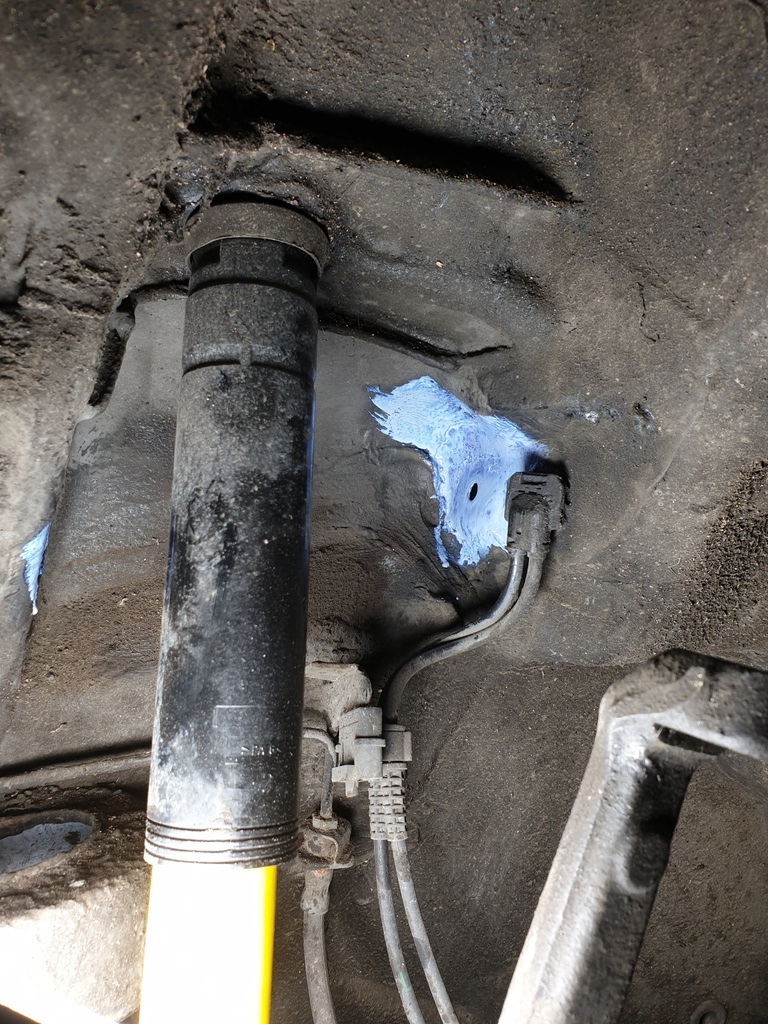 Will chuck some paint on there then get the upper arm in as I could do with hanging the knuckle from it while I remove the lower control arm. I did also do a bit of scraping at the underseal to see how far the arch rust has spread, just so I can get an idea of what will need cutting out