New car means new thread time!
My last daily driver was my 1994 Honda Legend Coupe which did me good service for the past 3 years until I decided I fancied a change. In the interim I have been borrowing my girlfriend's Peugeot 207, which after a camping trip this weekend, is now out of action for the moment
I had however, already been working on plans for a replacement for the Legend way before it even sold.
I had some criteria, decent practicality, cost less to buy than the sale price of the Legend, petrol, retro if possible, rear wheel drive if possible, and reasonably fast as some mates want to get back into track days and a trip to the Nurburgring again.
The last time I tried to do a "track car/daily" I ended up with a Toyota Corolla T Sport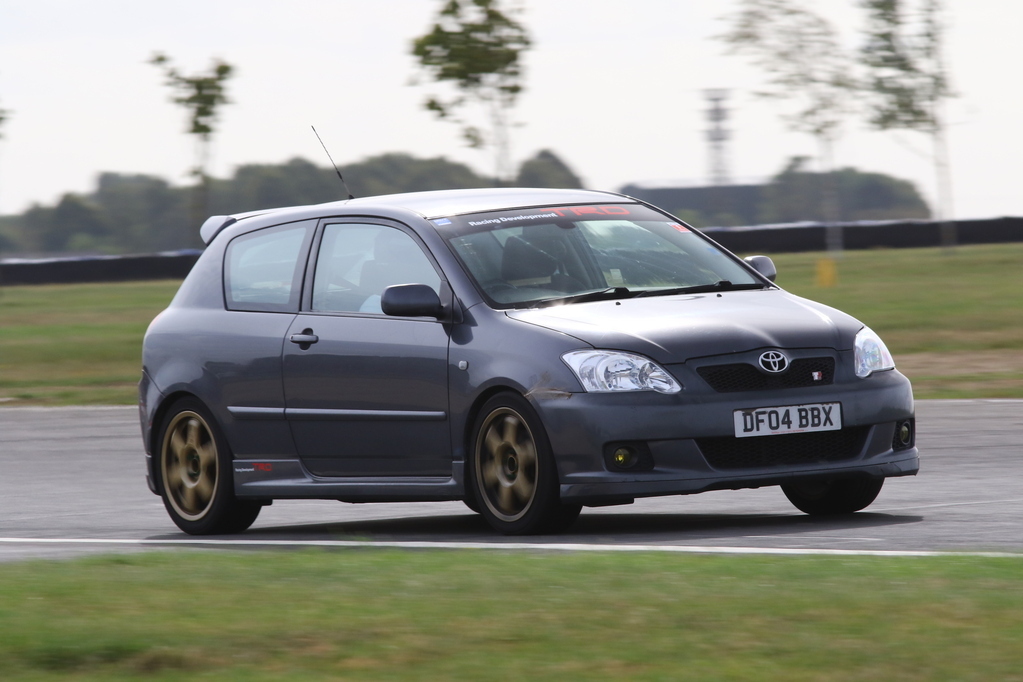 A fun car after I'd chucked a load of mods at it, but annoying to drive on the road due to it's incredibly peaky power delivery. So the few Celica T sports that appeared in my price range didn't tickle me.
350Z's seem to start at £4k and even then they're rough or "needing an engine", RX-8's seem to start at £2k and even then they're rough or "needing an engine".
I've served my time on BMWs so they didn't interest me too much although a brief drive in a mate's Z4 had me considering E46 325ti's for a moment.
Chrysler Crossfire? Eugh god no
I looked at Saab OG9-3's, I had a hatch previously, which although was one of my worst purchases, I know the issues and more importantly they can make good power on the cheap, but the few examples out there weren't any good.
I nearly cut a deal to buy a Fiat Stilo Abarth Schumacher GP, but due to the seller fixing some bits on it, the price went up which put me off and then it sold.
Oh and Clio 182's I discounted because while they are the obvious choice, I don't really do obvious choice
So really there were slim pickings out there. Until I got thinking about the Crossfire again... The recent thread on here about cars with unfair reps got me thinking also, the press seemed to pan the Crossfire when it was new, but there were plenty of examples out there for very little money. And in 2022, when people are asking 8 grand for a Skyline rolling shell, or 4k for an RX-7 FC convertible rolling shell (considering I bought my running, driving, MOT'd FC for 3k in 2015), a V6, rear wheel drive, manual sports car for sub 2k is very tempting.
Fast forward to today and I'm up early on a Bank Holiday to get a nearly 5 hour train journey from the midlands to the tip of Kent to look at a car that I'd only a couple of months ago dismissed as "devoid of potential" and something I wouldn't be buying
Sneaky first fill shot
So it's a 2003 Chrysler Crossfire, for anyone who doesn't know, that's a first generation R170 Mercedes Benz SLK with different bodywork, interior and wheels. There may be more differences but I'm learning as I go along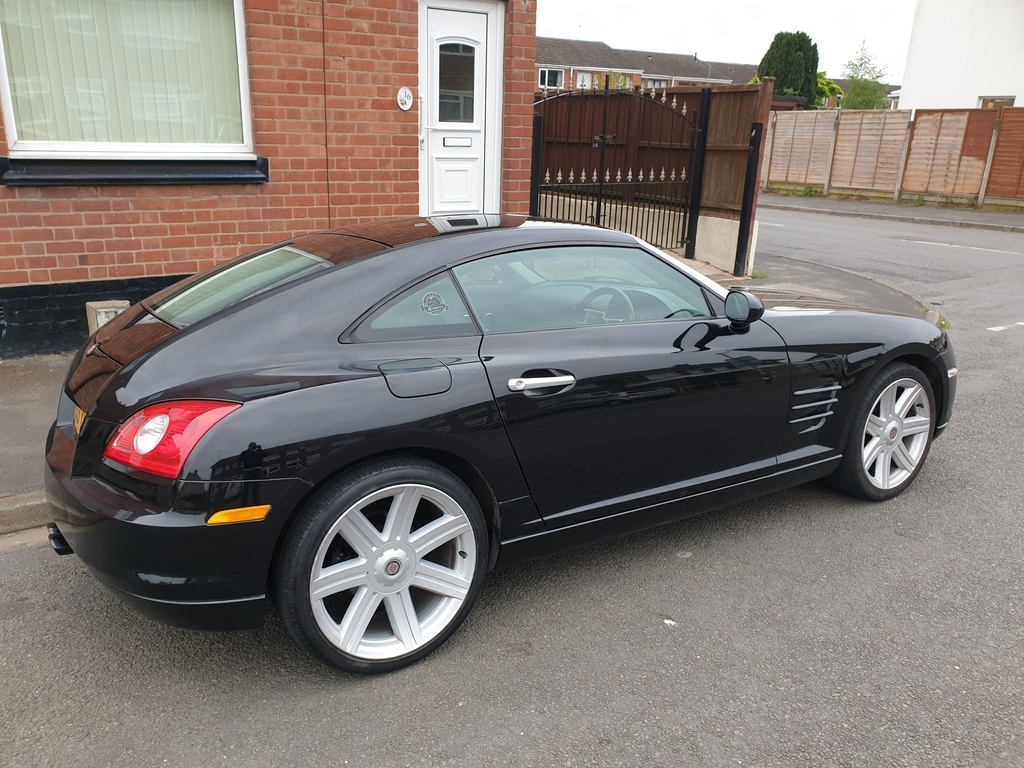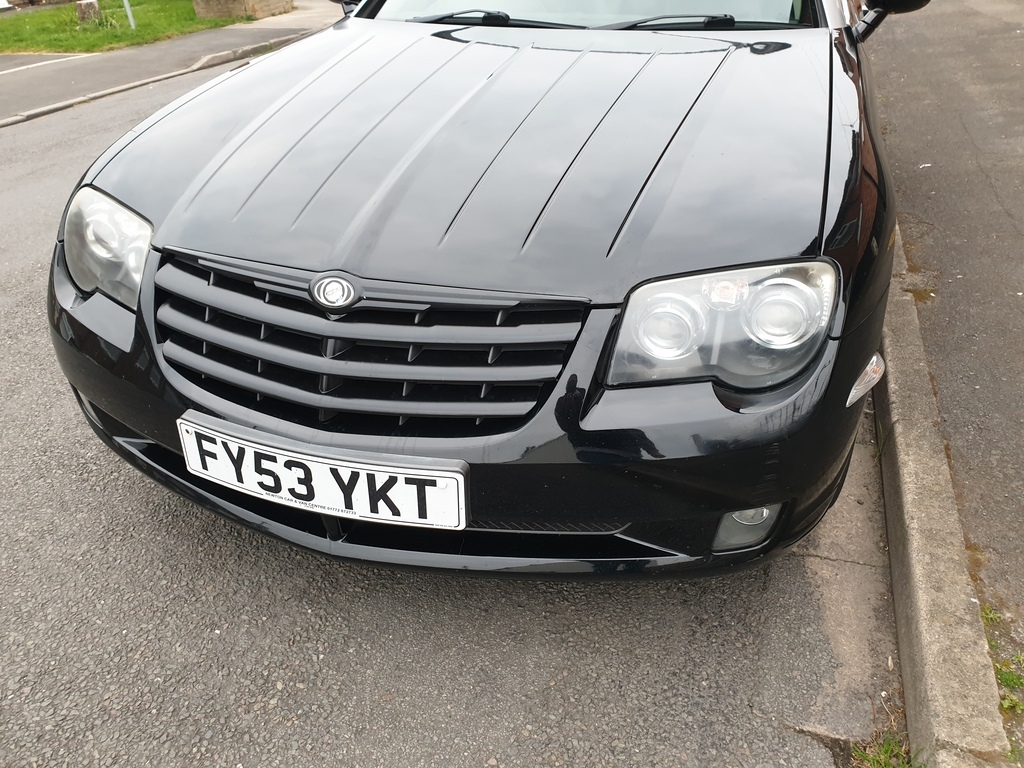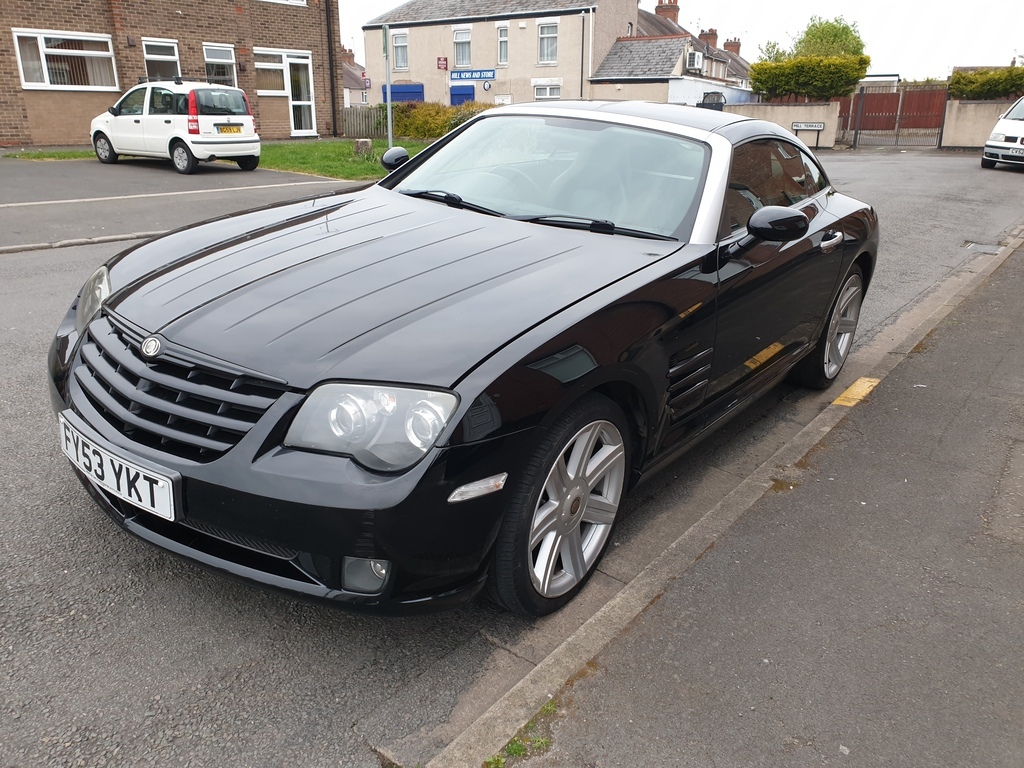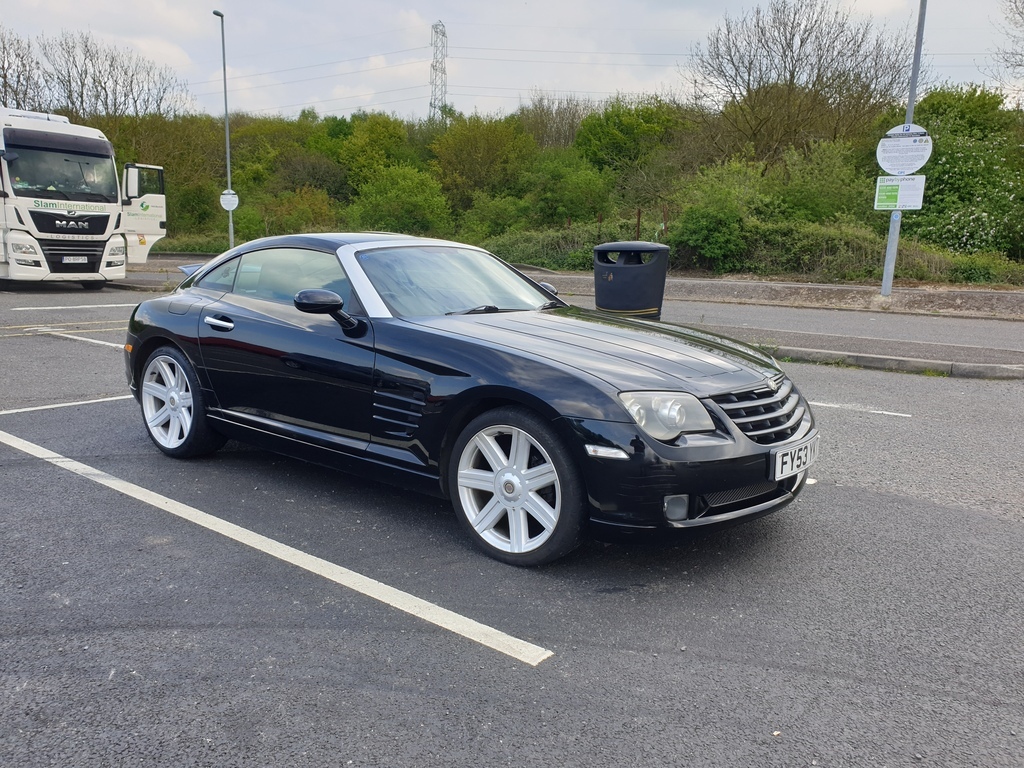 Bodywork wise, it's average, few paint issues here and there, lacquer peel, the usual stuff. The previous owner removed a load of stick on chrome tat from the previous previous owner, and blacked out the grill and side strakes which I actually quite like. There was chrome on the windscreen surround which has taken some of the paint with it, I'm in two minds about whether to match that to the body colour black.
I'm not a big fan of the OEM wheels. I have a plan forming for this, but I'm not 100% sure if it will work yet. Let's just say I'm thankful 5x112 is close to 5x114.3

I may have missed on the "practicality" part of my criteria.. The boot is actually quite big, but is limited by a small opening and a substantial bulkhead, which is where I suspect the fuel tank is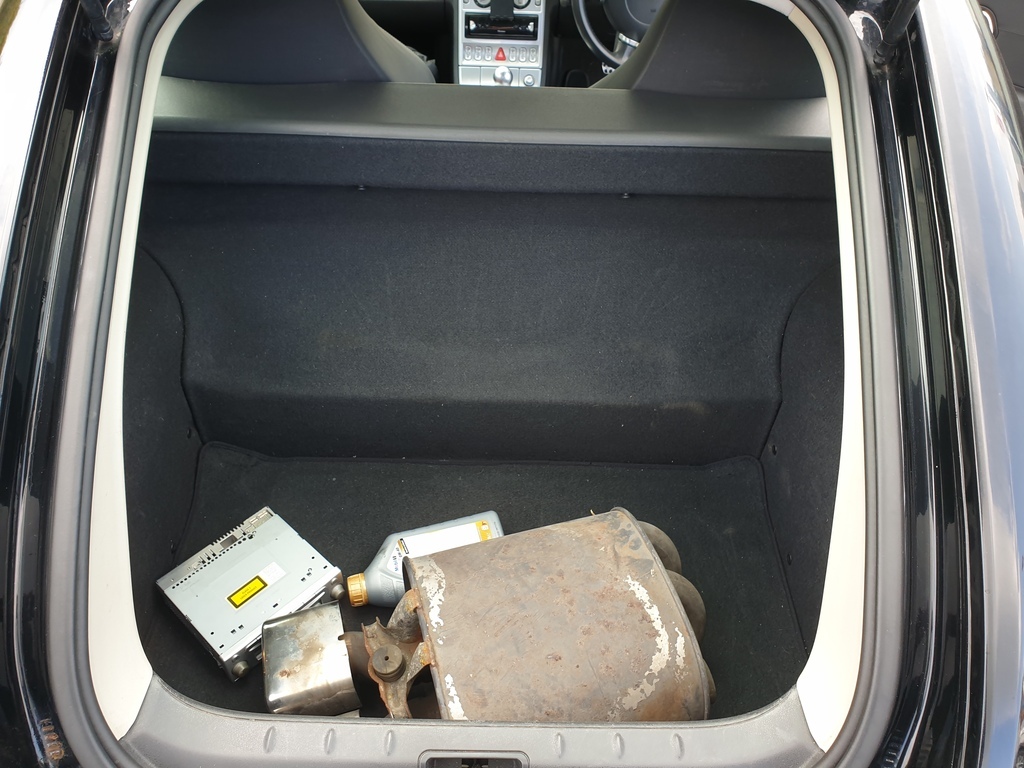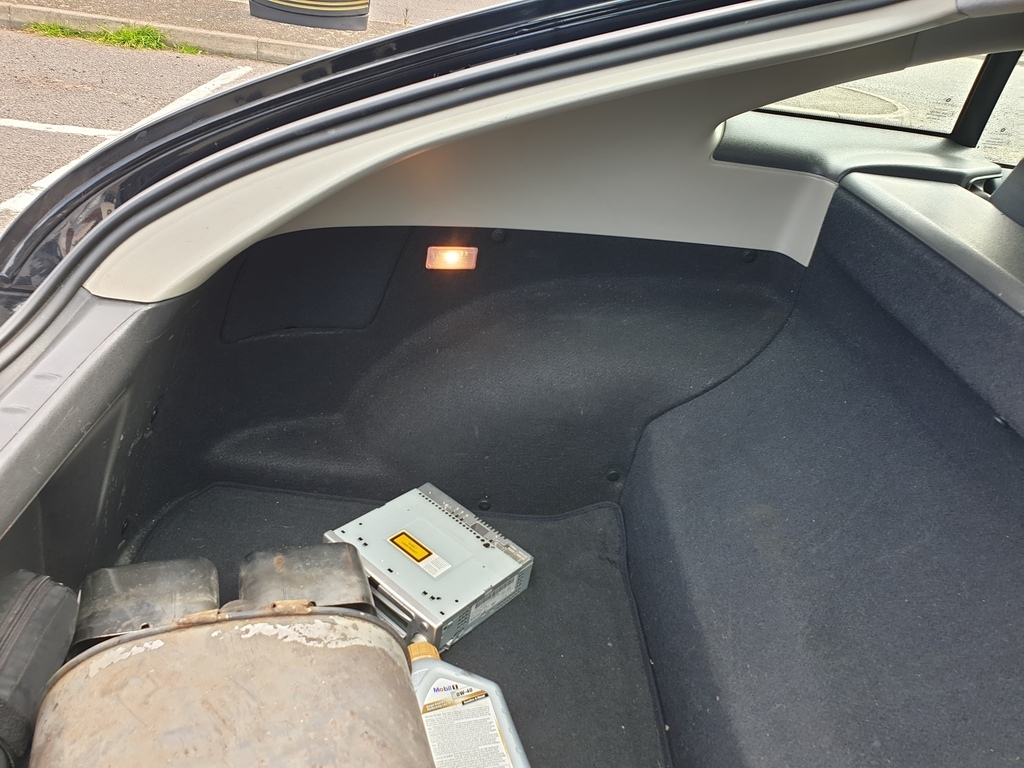 Exhaust in there is the original, I'll get to that in a bit.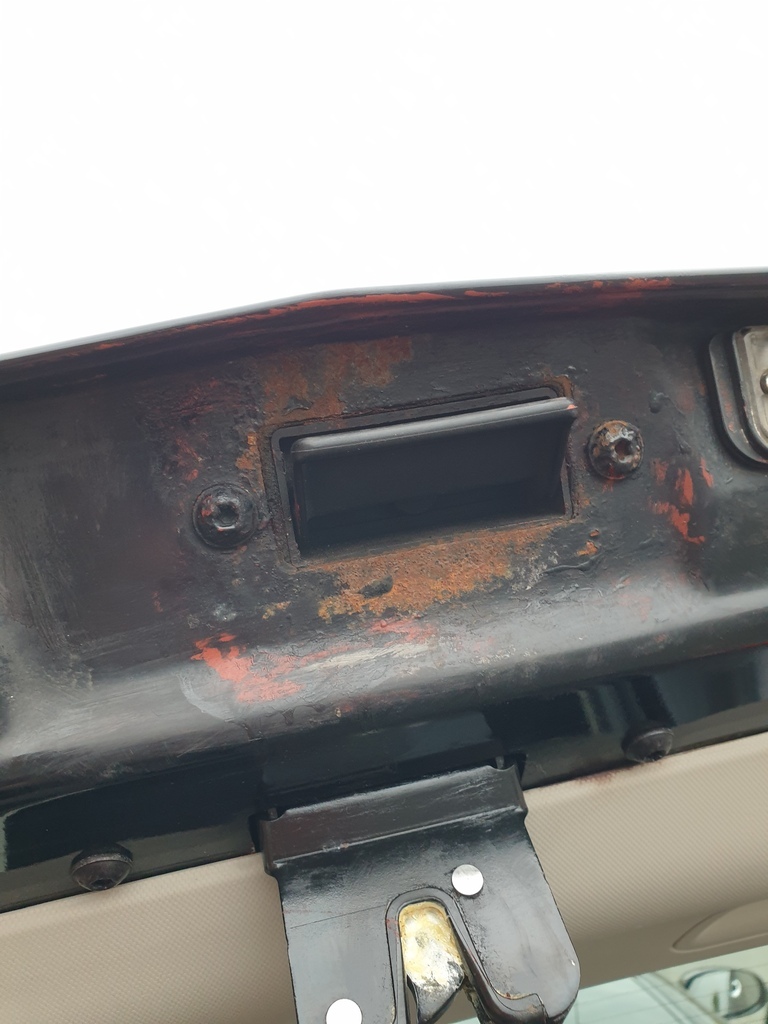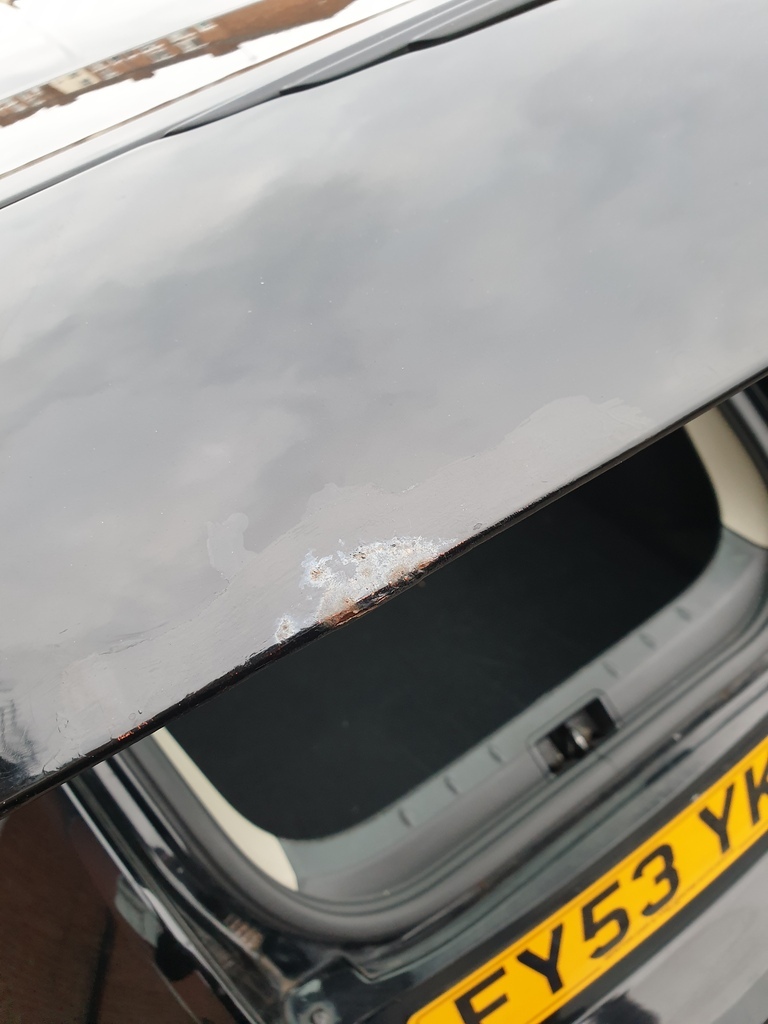 A little rust on the tailgate, I should be able to treat this as a temp measure. The nifty lil rear wing works, goes up and down to improve downforce and reduce the already poor rear visibility
Interior next, yes the silver is a bit dated, but it's 2003, silver was all the rage! The older looking square air vents and glovebox handle (I believe borrowed from the SLK) do look a bit dated even by 2003 standards though... But it's all functional, in good nick and a pretty comfortable place to sit, it's certainly well equipped.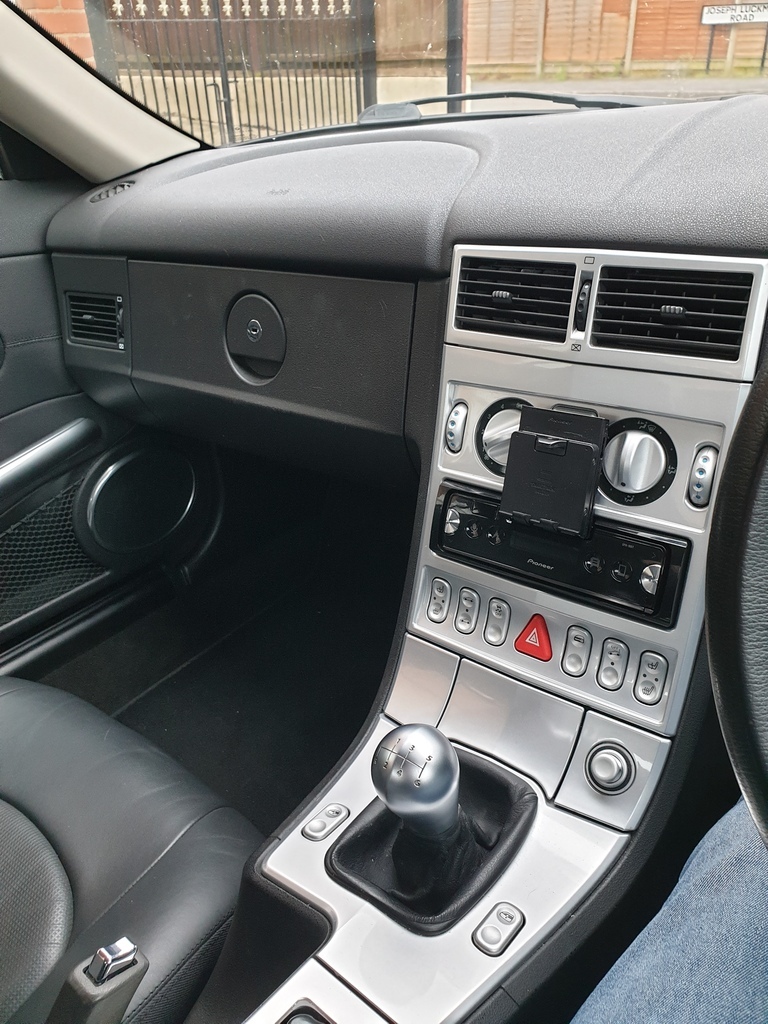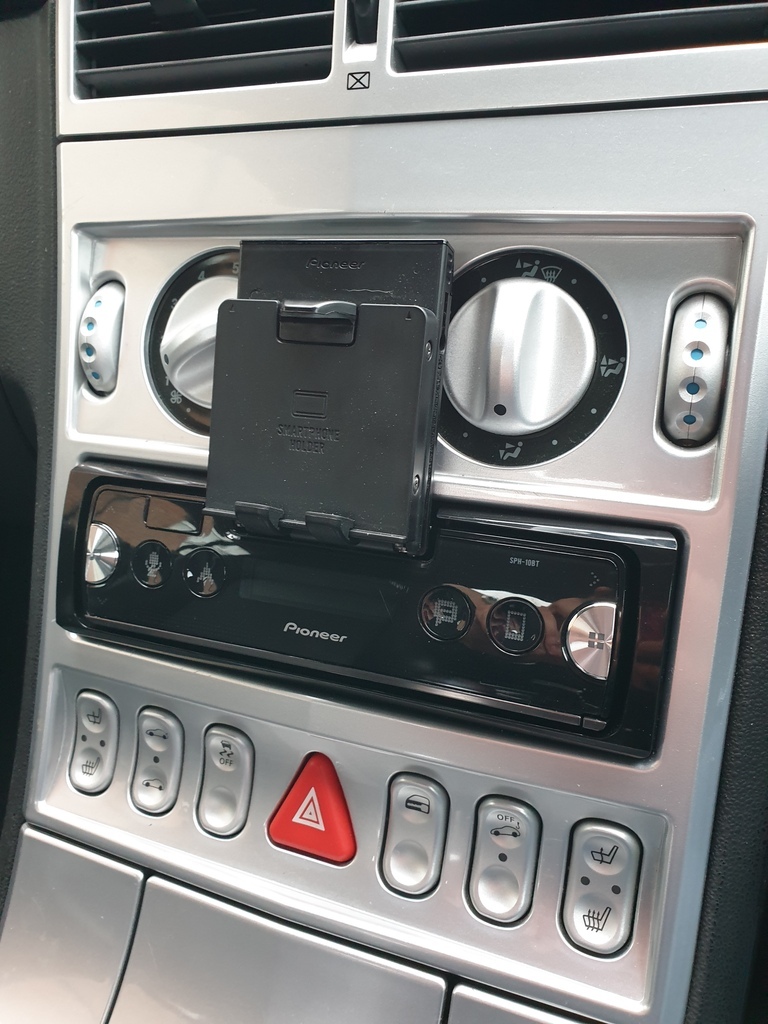 Bluetooth head unit already fitted so I don't have to, is a nice bonus.
Possibly the worst placed OEM cupholder I've ever seen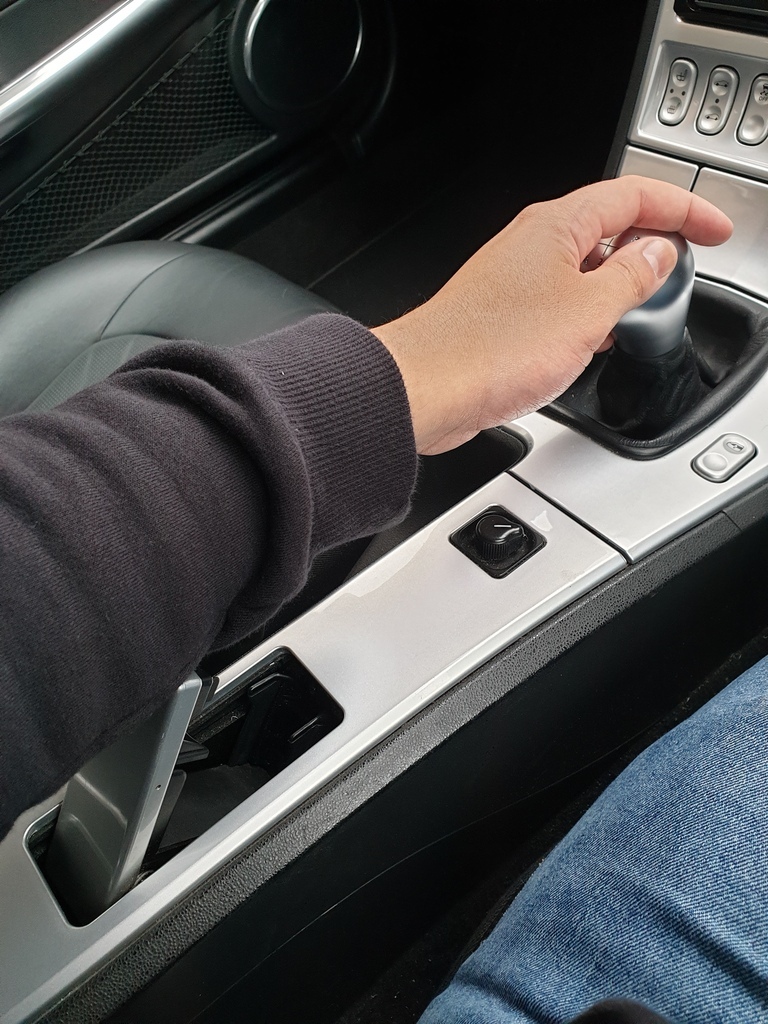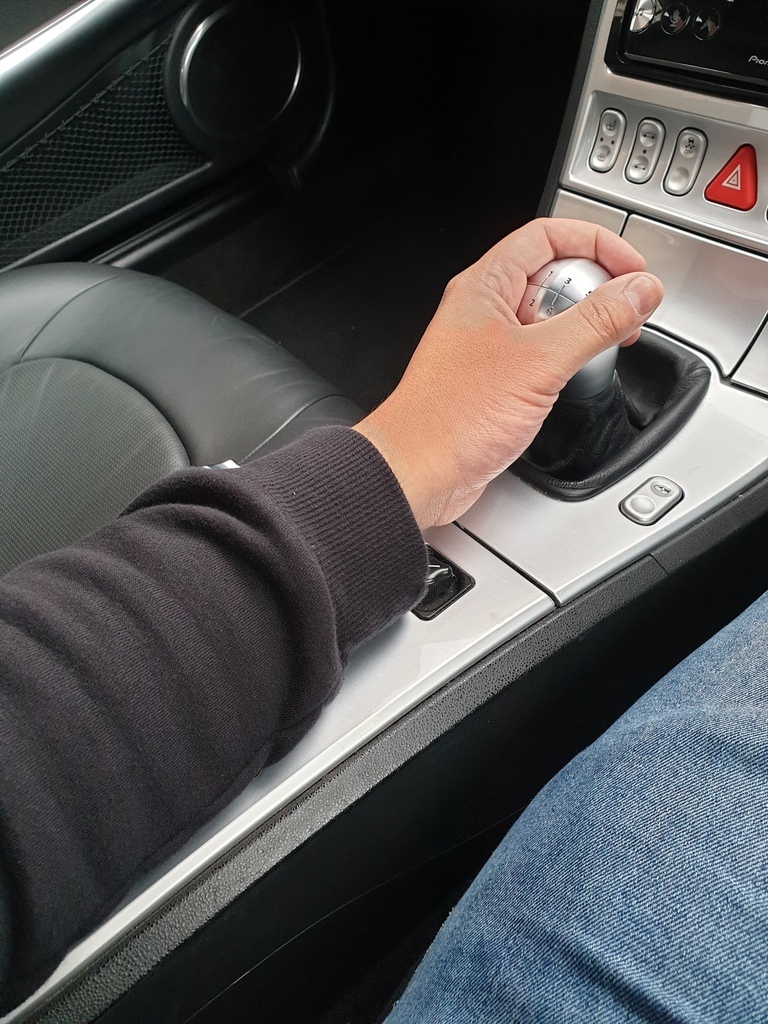 But the previous owner did make a solution in the cubby between the two seats which could work nicely.
Engine is a 3.2 V6 making 215bhp, almost exactly the same numbers as the Legend I used to have, but this time paired with a quite nice 6 speed gearbox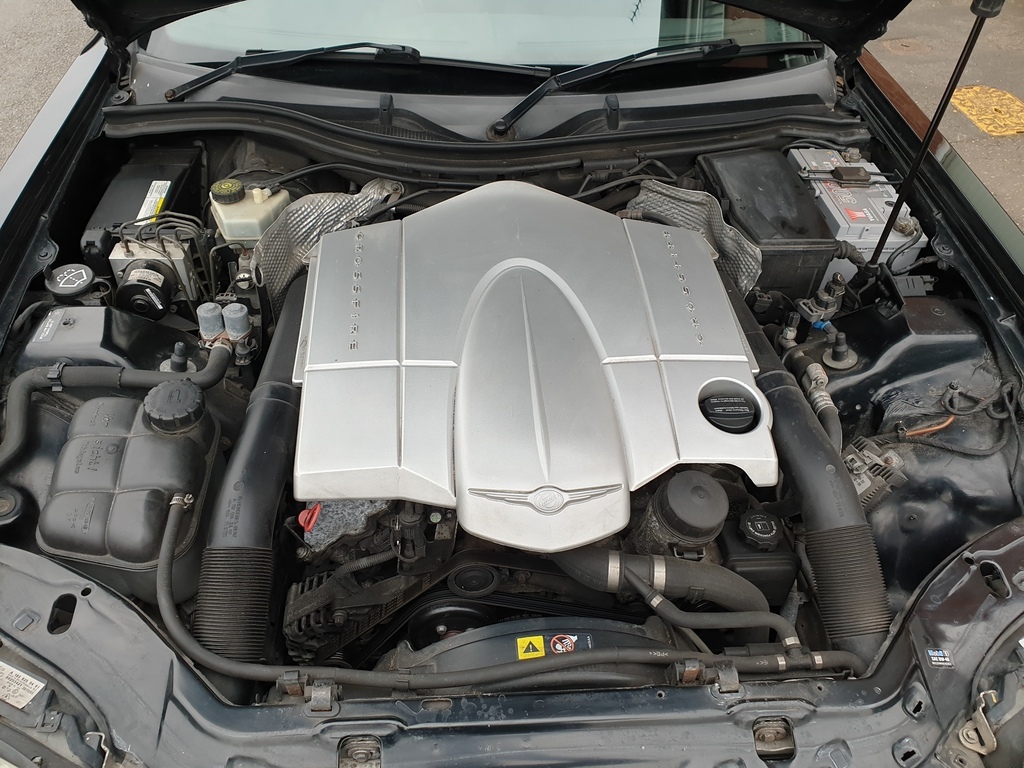 Someone seems to have put all these weird little 3 pointed star marks all over my nice American engine though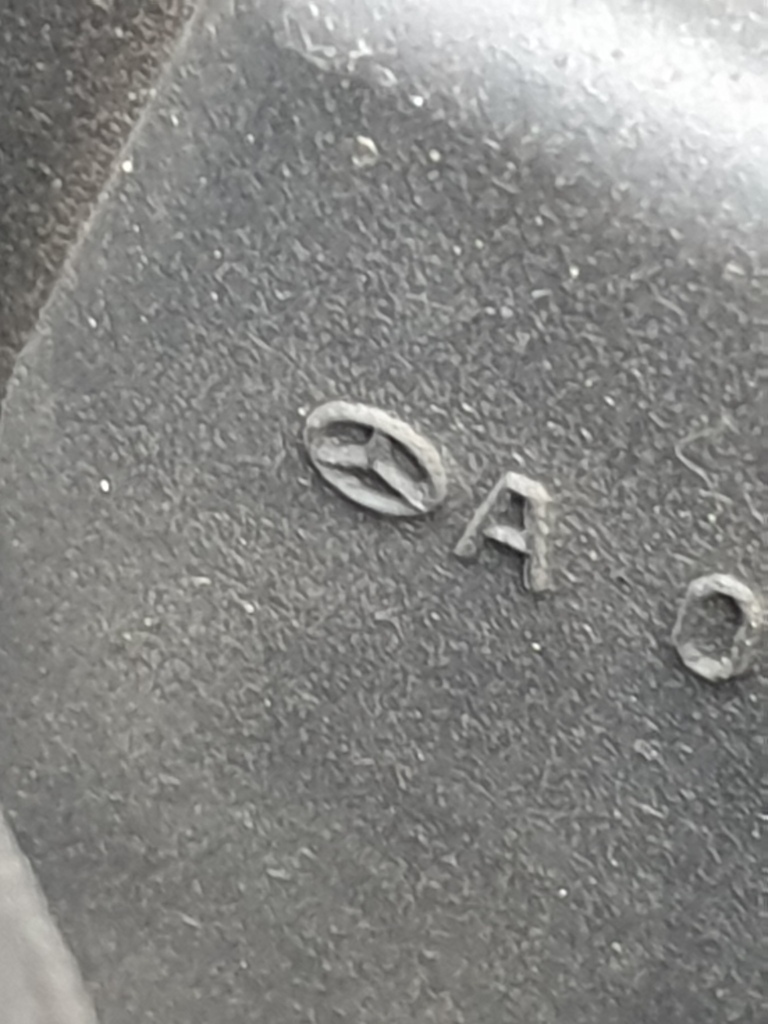 Ah yes and the exhaust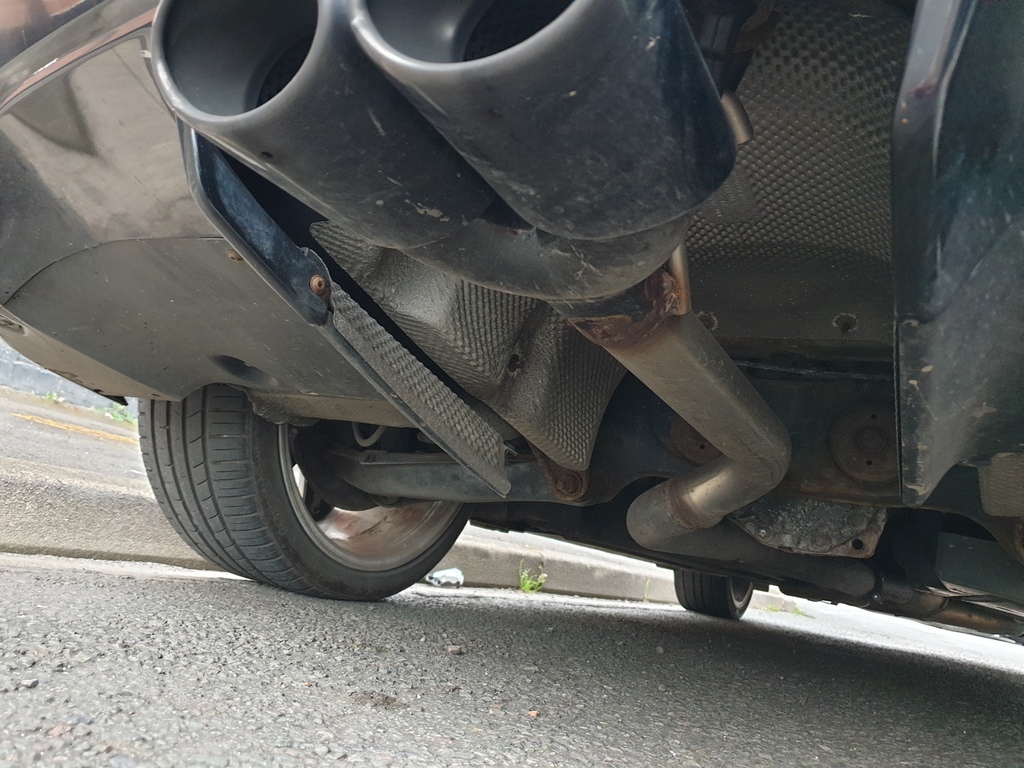 The rear box has been replaced with pipe, I believe the rear box is the only silencer apart from the effects of the primary and secondary cats, so it's loud. I like a loud car, and it is hilarious for a bit, but the 3 and a half hour drive home gave me a headache, so I'll be making this quieter for sure!
So yeah, that's my Crossfire, words I didn't think I'd say
Plans? Standard new car Service and Detail to start with, touch up those rusty bits, I need to fully investigate lowering methods and sort a mounting solution for my wheels, Exhaust needs to be a bit quieter, not OEM but not deafening, the brakes will need a little upgrade if I'm going to end up on track oh and a steering wheel swap.
But first, I need to fix the 207