Browsing the internet I came across this: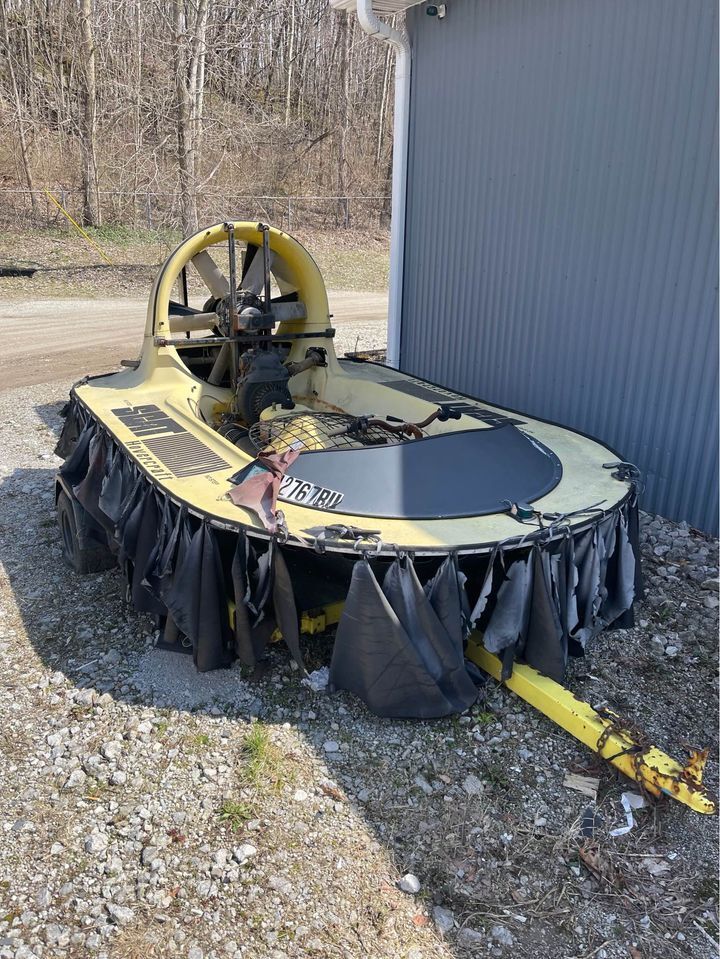 It was cheap and it was 15 minutes from me. So then this happened:
I researched for hours and found a new skirt kit. I found a snowmobile to harvest the engine & related gubbins. Once I had that worked out- I started ripping into it. Cleaning and Learning as I go.