Been getting busy, fiddled endlessly hoping that it was just something not adjusted right but no. As suggested by
vitesseefi
and
jmsheahan
, probably it's not the release bearing (read more about it and the symptoms just don't match). So i'm pulling the box out. First time on a vw product, its actually great the clutch is cable operated, no mess.
Up on the stilts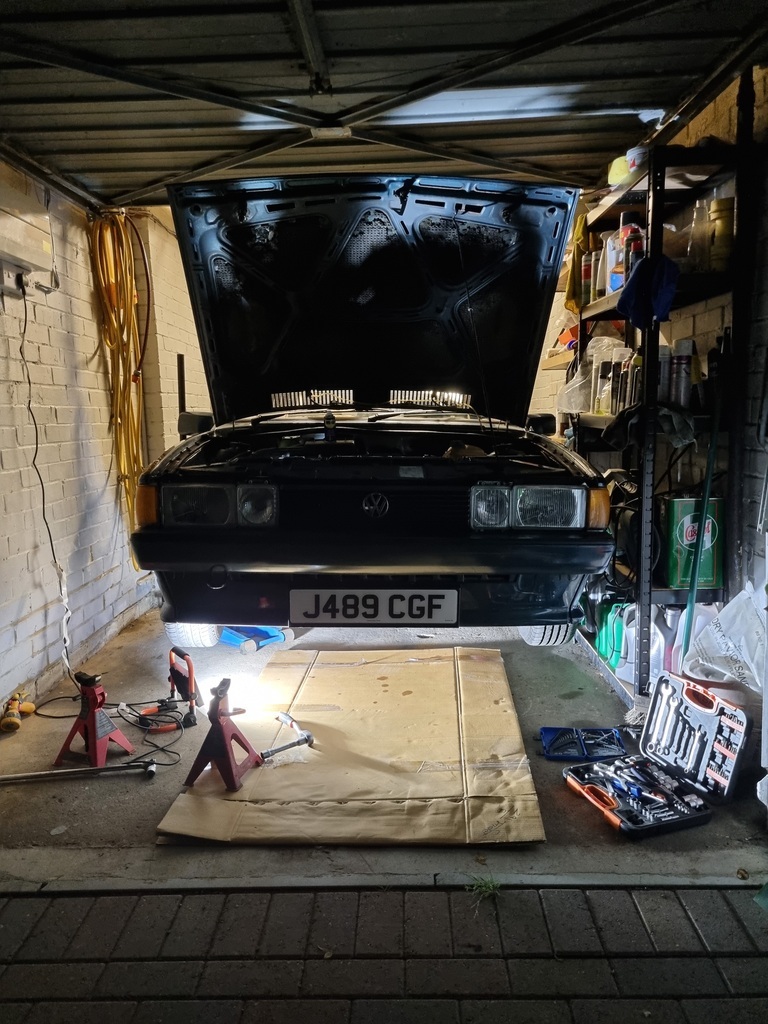 Starter motor off, linkages undone, electrics unplugged. Don't have splined sockets for the driveshafts so just waiting on delivery.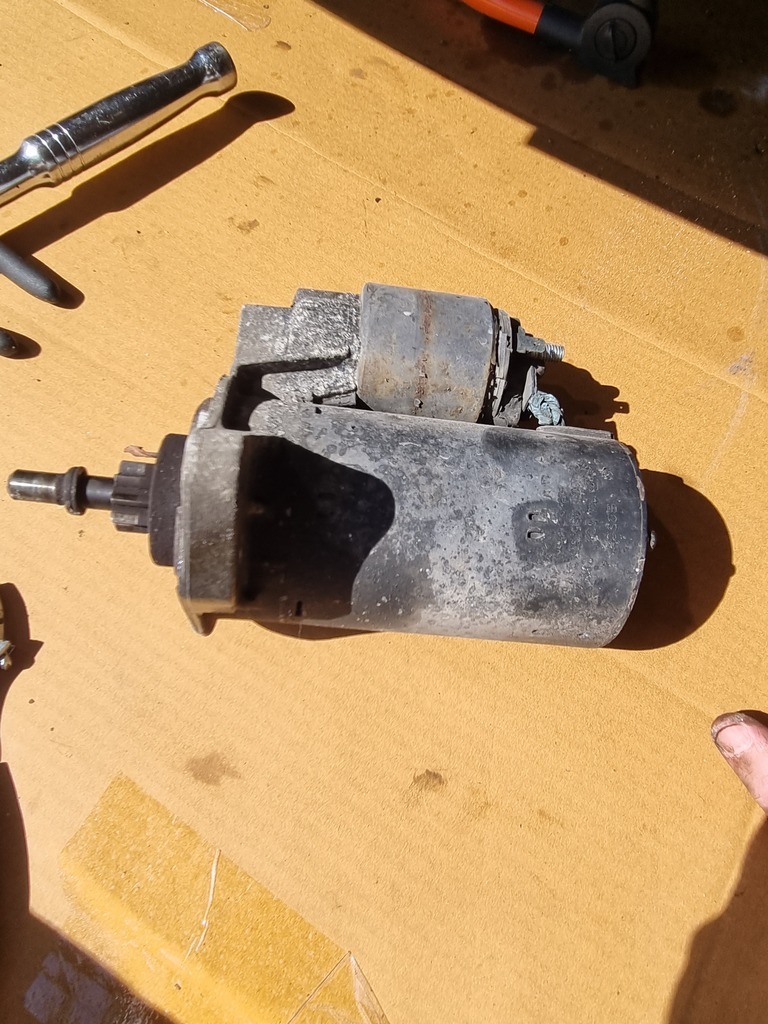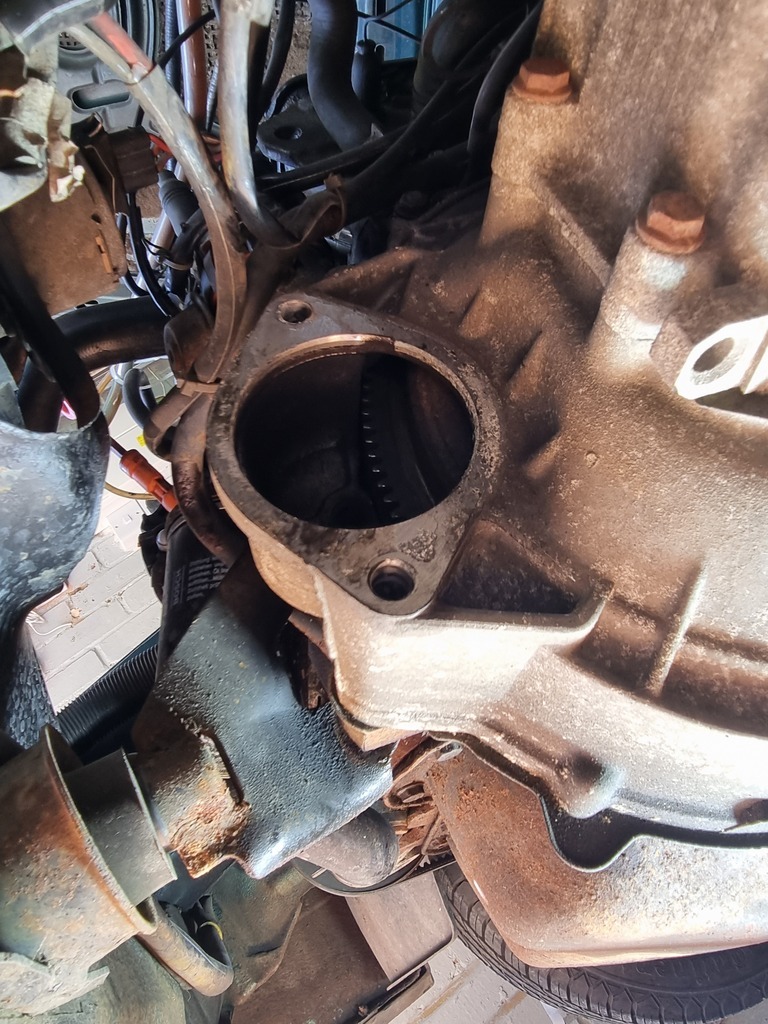 While I wait, wanted to tick off a couple smaller jobs - the crusty heat shielding under the bonnet, some early bonnet crust and condensation in one of the headlights due to a small hole in the glass.
Heat protection scraping was so satisfying, like slicing soft cheese. No idea how to get the glue off, assume there is adhesive remover, or i just pick away. Paint underneath looks lovely so I want to keep it that way.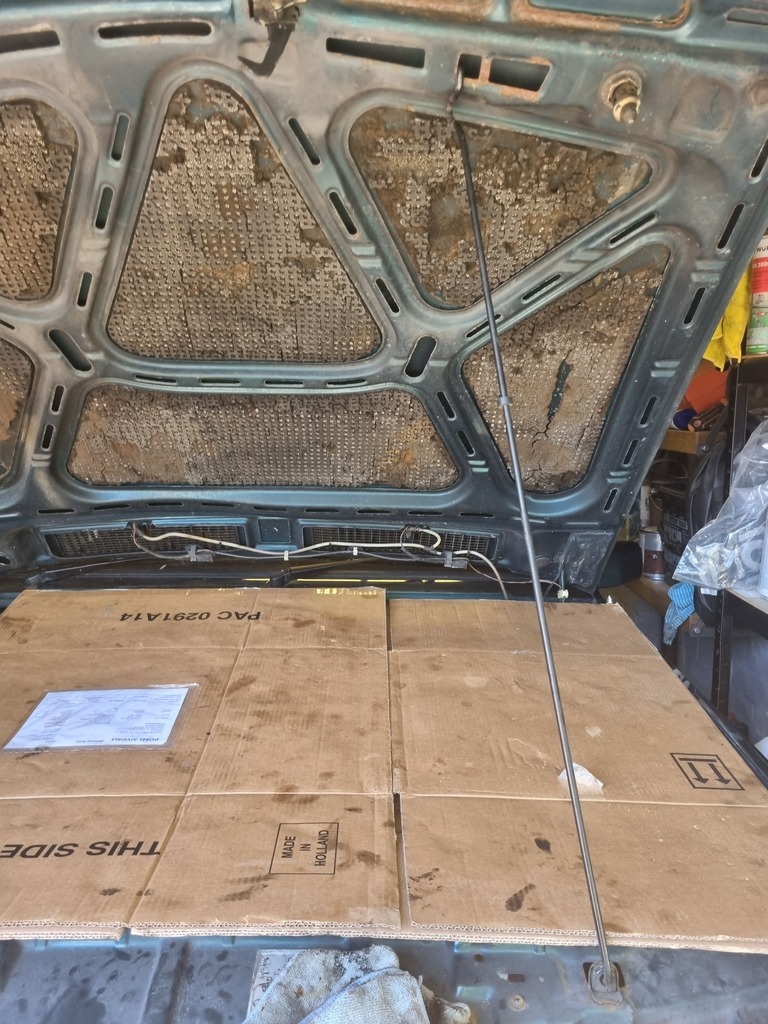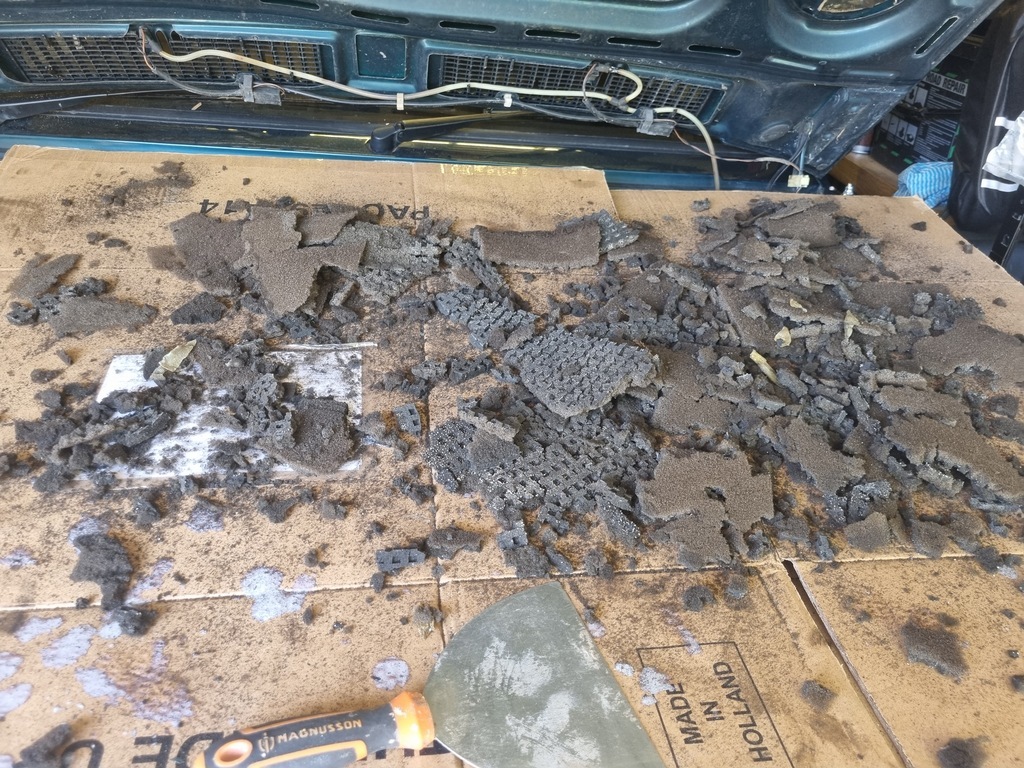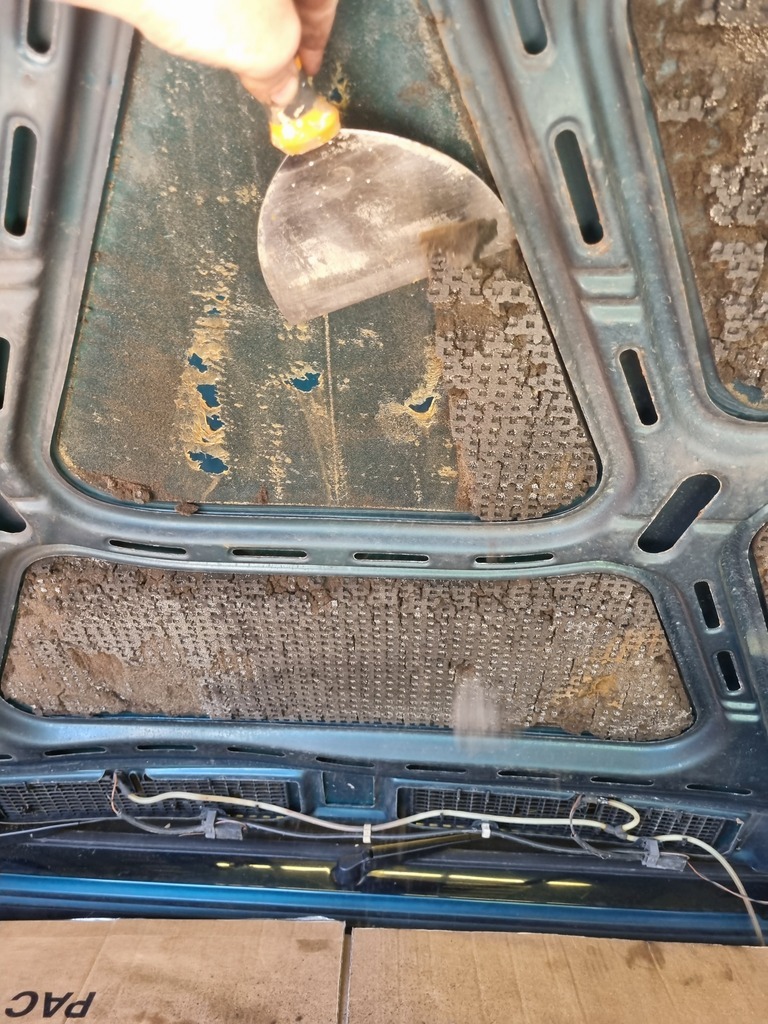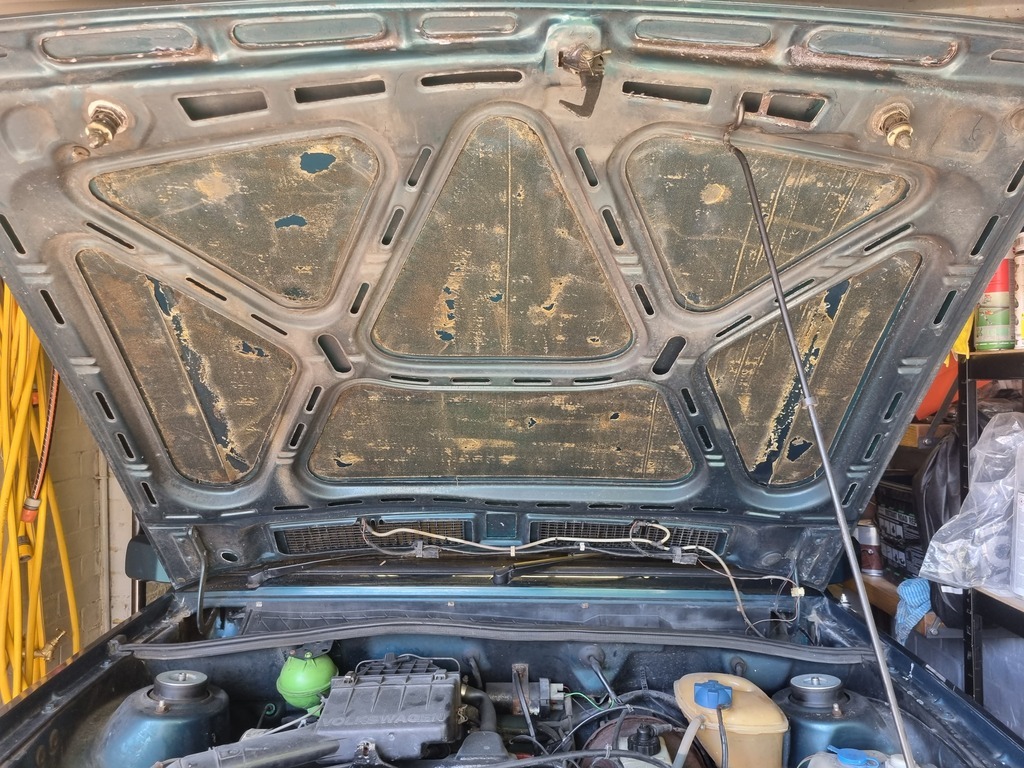 Genuine headlamps cost a fortune so a drop of superglue and we'll see how it goes. Dried it out in the sun for the afternoon, shook out the broken glass, then added a drop and it sealed nicely.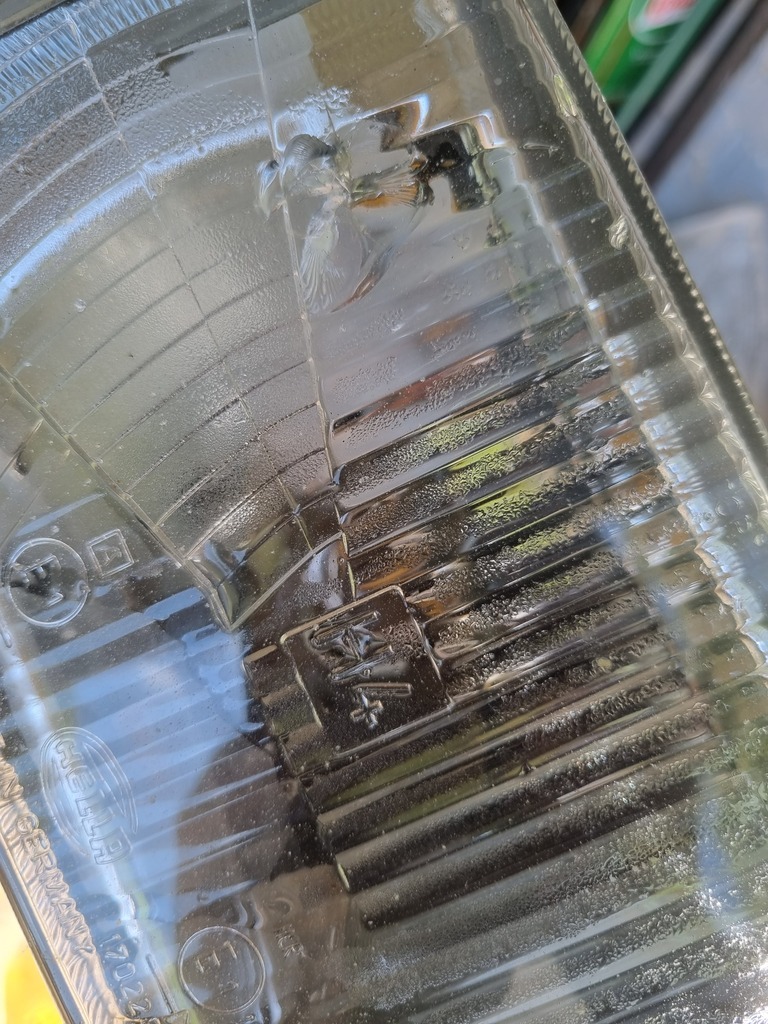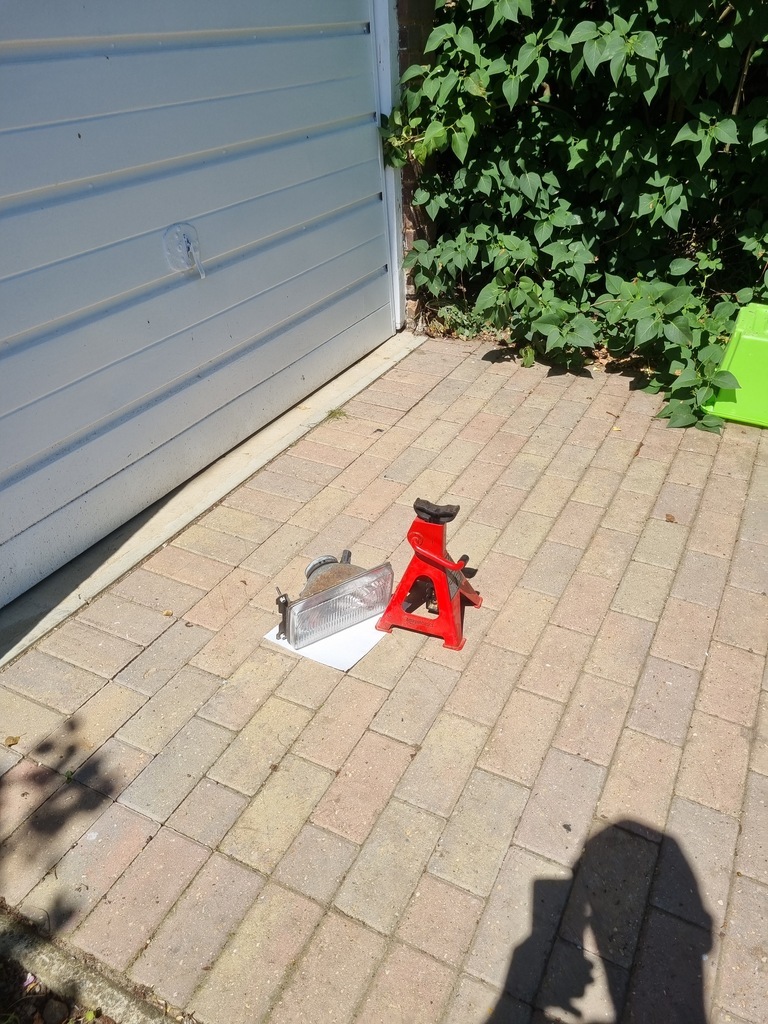 Treated some rust under the bonnet, I'll get it sprayed eventually but this will do for now.