Then on to the exhaust manifold. New studs fitted with minimum fuss.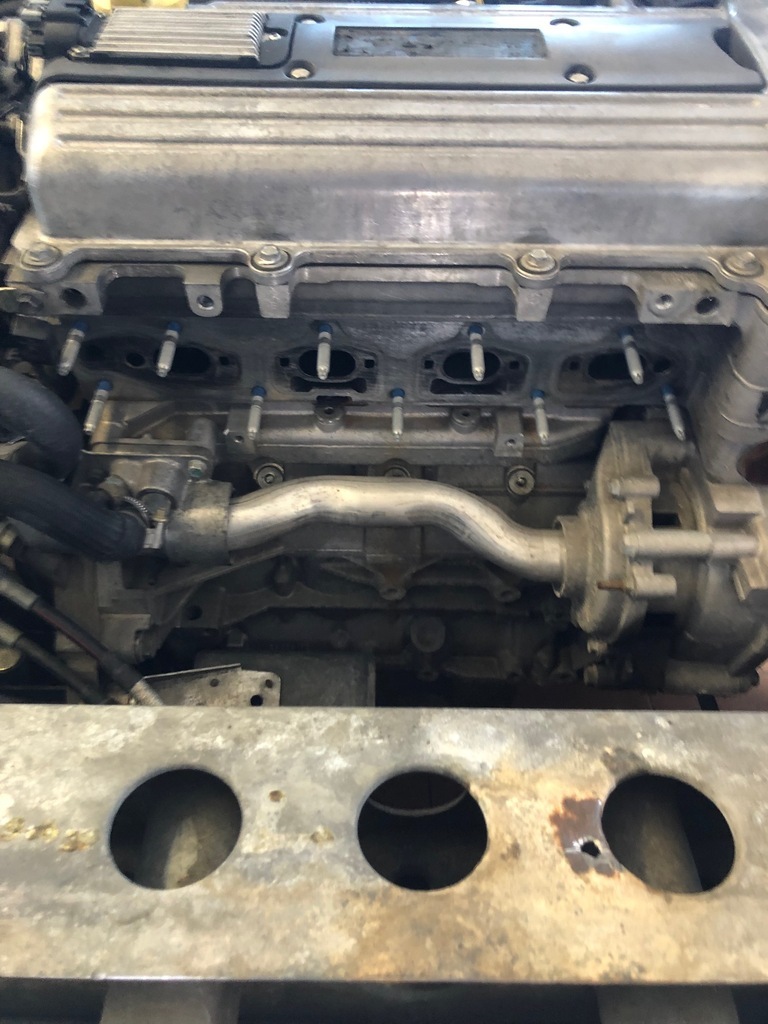 A trial fit resulted in a snag. The holes on the new manifold were not lining up.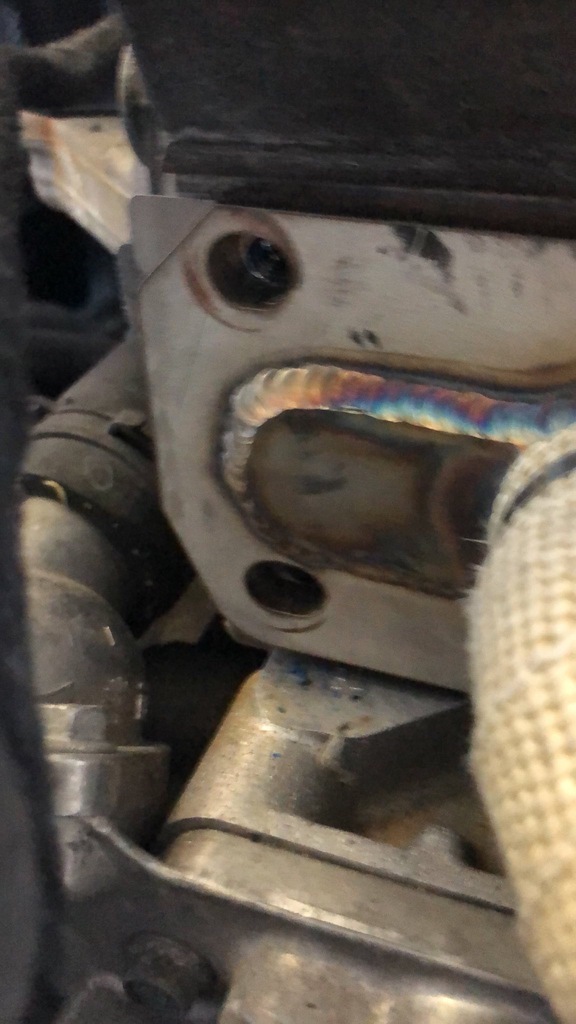 Mildly annoying but luckily I have access to one of my favourite tools, the pillar drill.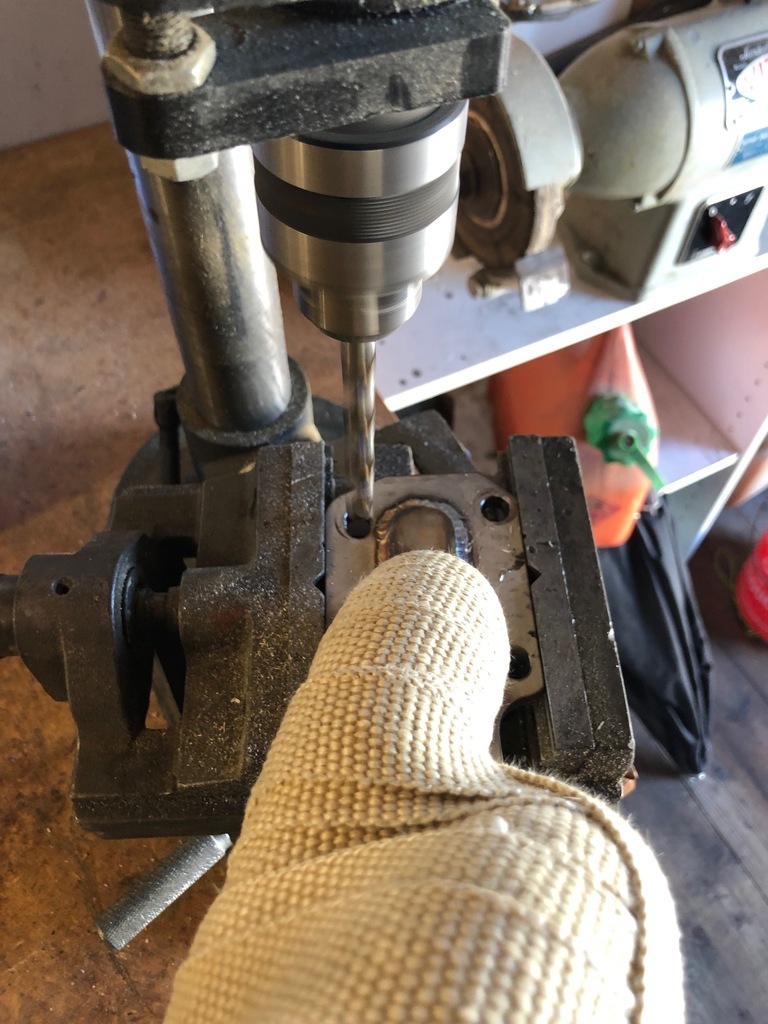 Mmmm, satisfying. Manifold on and bolted back up.