its only small differences, but for me it starts to look like i wanted, don't know if anyone ever will see that area but anyhow will start with the details now to get radius and surfaces right.
when you look from front now you can see most of the time the sideline too. The blown up look is gone too, so after detail corrected i take care about the area under the frontgrill and of corse the left side.
Whats your opinion, was it worth to invest about 5 days work till now? will take another 1-2 to shape the profile of arches , and all the details.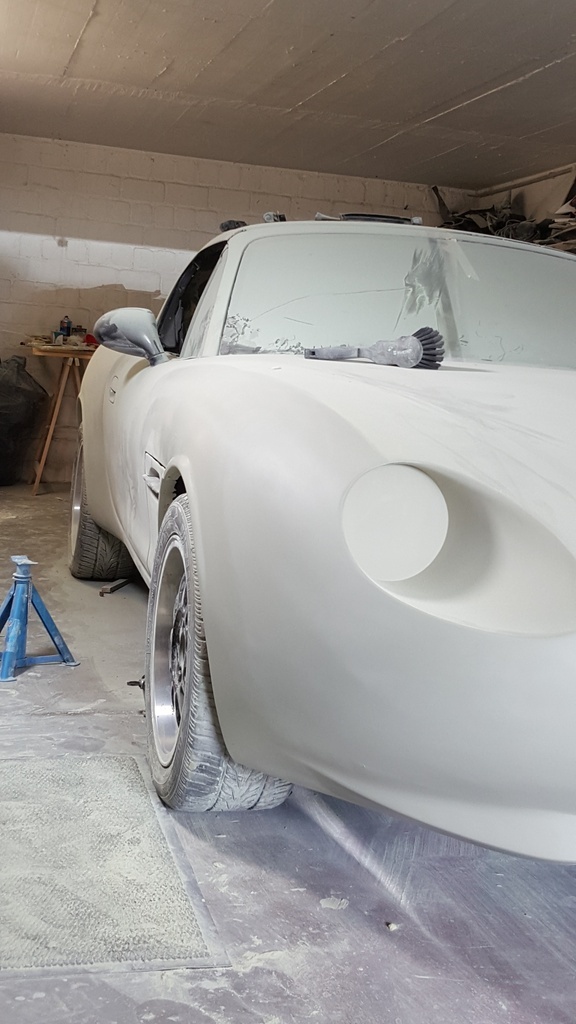 sorry about sometimes bad pictures, i normally take pictures only to remember how i did things....