This is my latest project, a 1972 Chevelle Malibu sports sedan. Having fixed up and sold a couple of my retro cars to fund a house deposit, I found myself wanting another old car to play with, and for the first time ever I actually have some decent parking and a garage to work in. I've been after something american for a while now but always found them a bit too expensive, so I started looking into imporing one myself. The process actually looked fairly straightforward, especially for an older car, and with car prices in the states being so much lower I decided that was the way to go. I wasn't overly fussy about what car i wanted really - there are lots of old american cars i'd like to own - but in the end I settled on a 68-72 GM A-Body (Chevy Chevelle, Pontiac LeMans, Oldsmobile Cutlass & Buick Skylark). Theres still plenty of these things knocking around in the states, and aftermarket support for them is excellent, so after a bit of searching I purchased a 1972 Chevy Chevelle Malibu Sports Sedan and set about getting it shipped over. Here are a few pictures from the advert.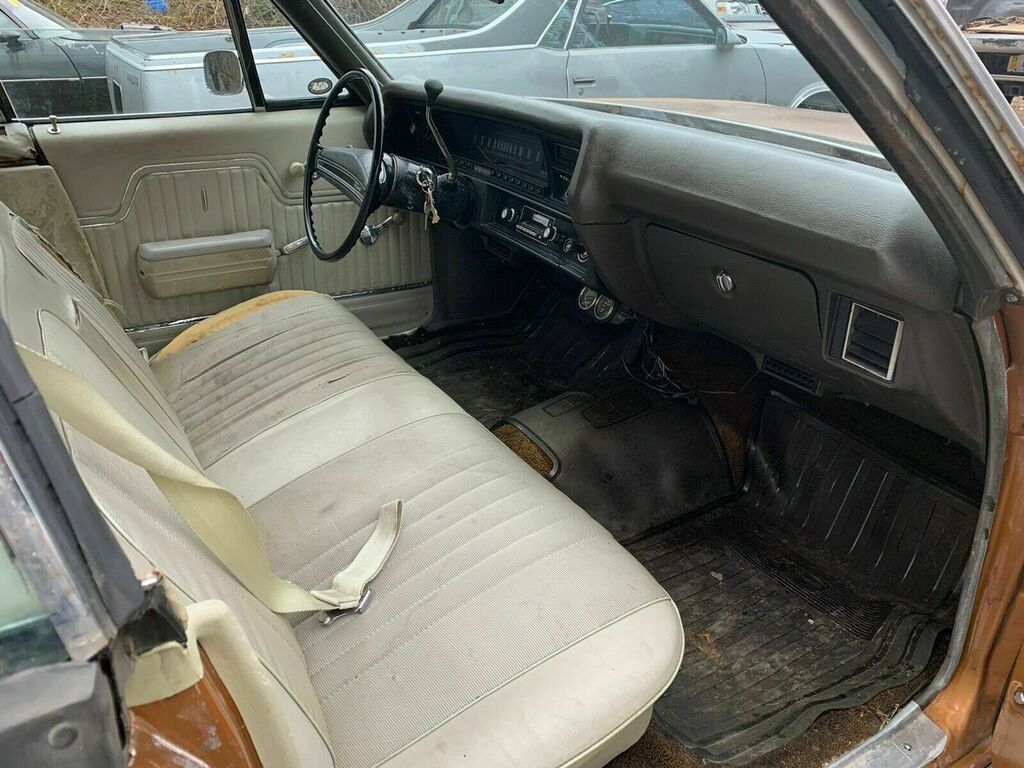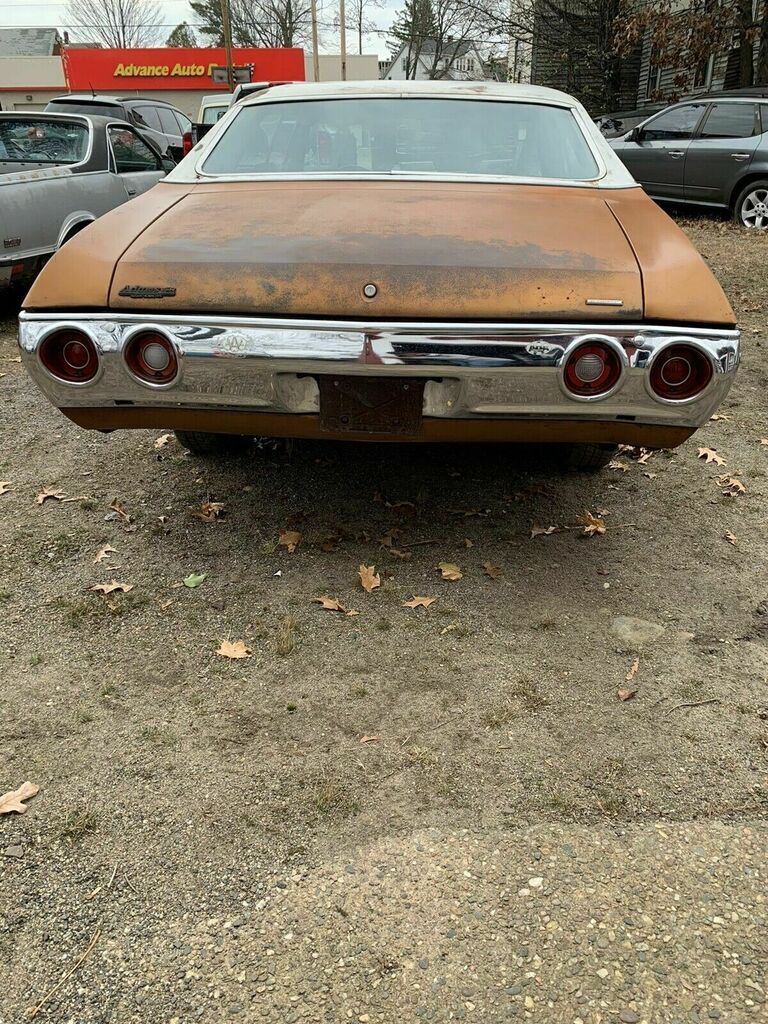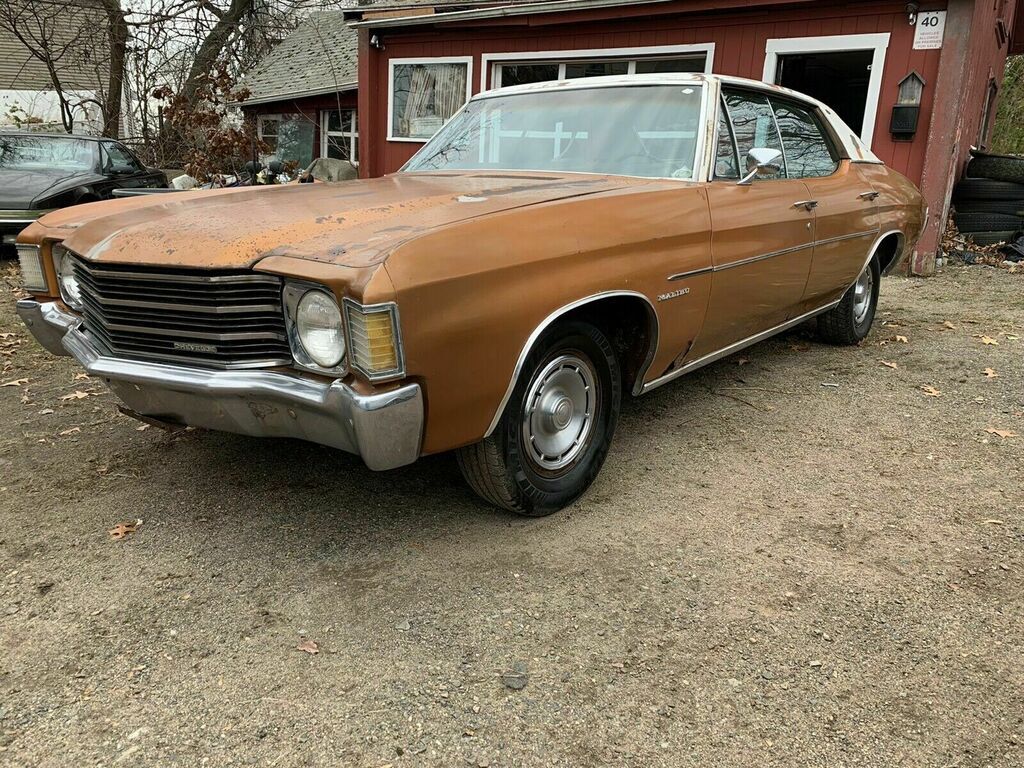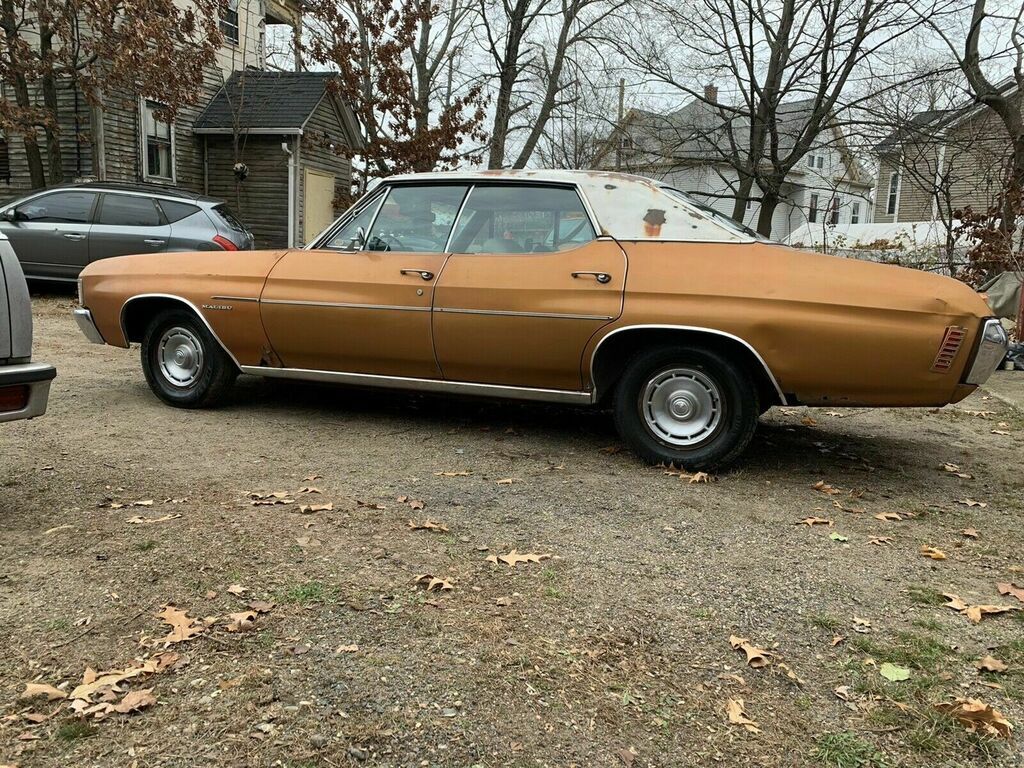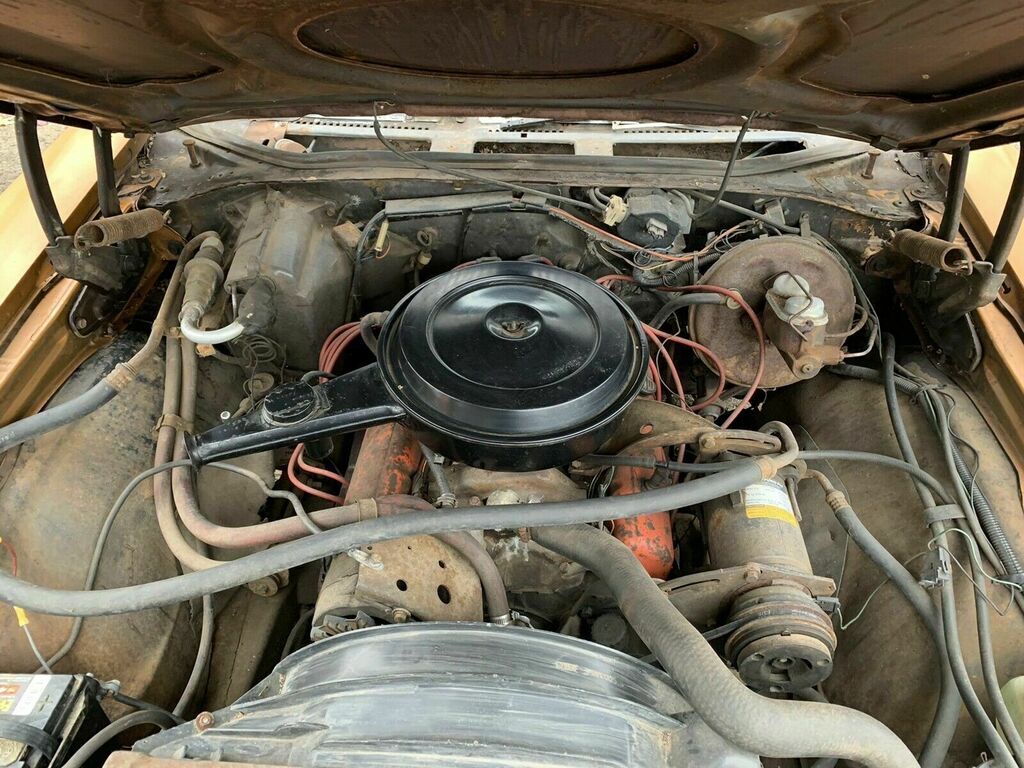 It's generally pretty undesirable being a 4 door, but that also means it's much much cheaper than a 2 door of similar condition. It's also 'only' a 307 or 5.0L V8, 72 was the first year for unleaded fuel and Net power ratings, so this 307ci powerhouse pumps out a full 140hp with its 8:1 compression ratio.
I bought the car back in Jan, and with so much uncertainty over shipping delays and port congestion I wasn't really expecting to see the car for a while yet. I knew it was on a ship and due to be in port 2nd week of april, but hadn't heard anythign from the UK side of the shippers. Then I checked my junk email folder to find about 6 emails from them confirming they had my car, it had cleared customs and was due to be unloaded from the container in the next day or so. So I sorted out payment for them and for the customs charges and organised collection of it from their faciity in Milton Keynes last friday.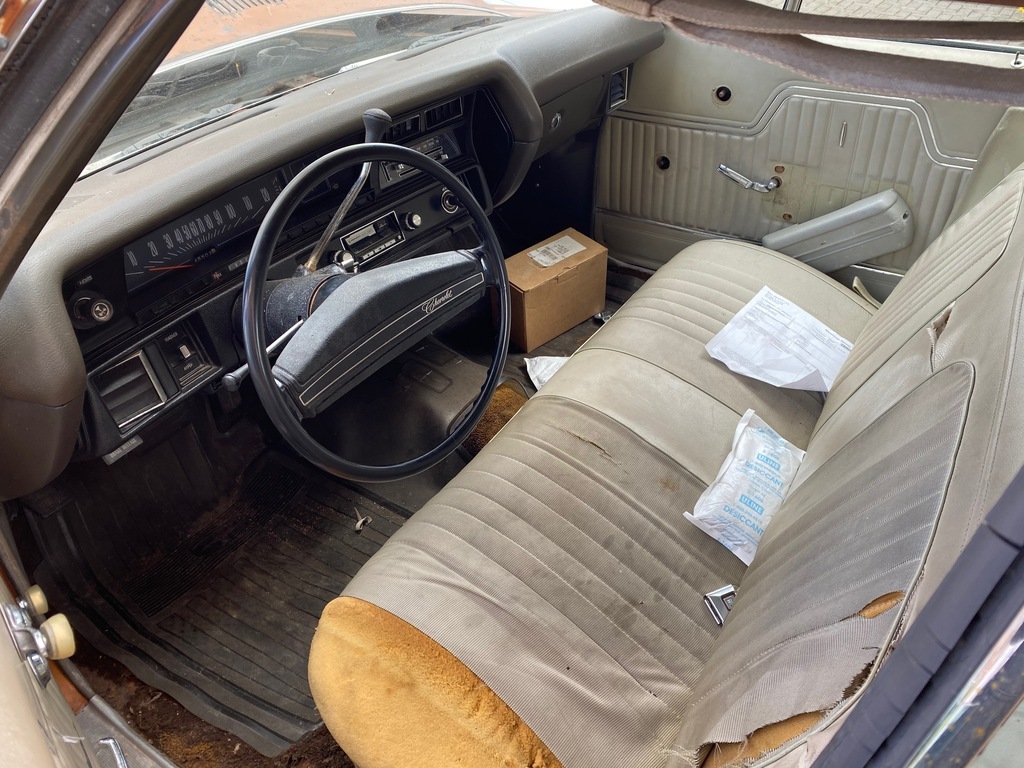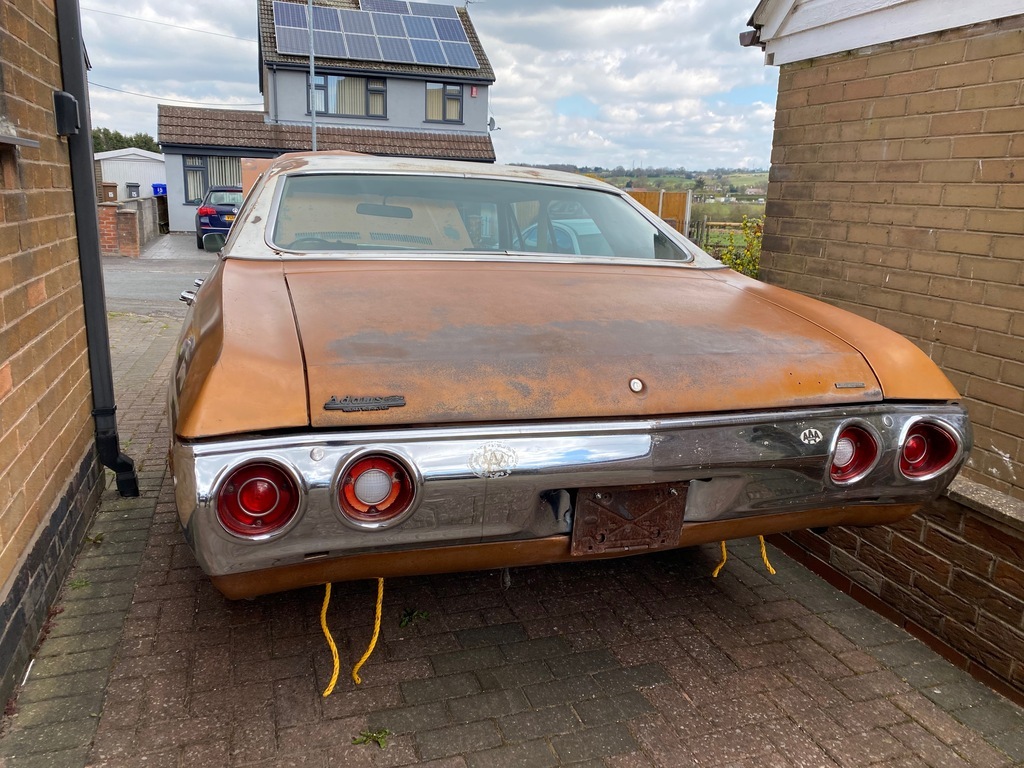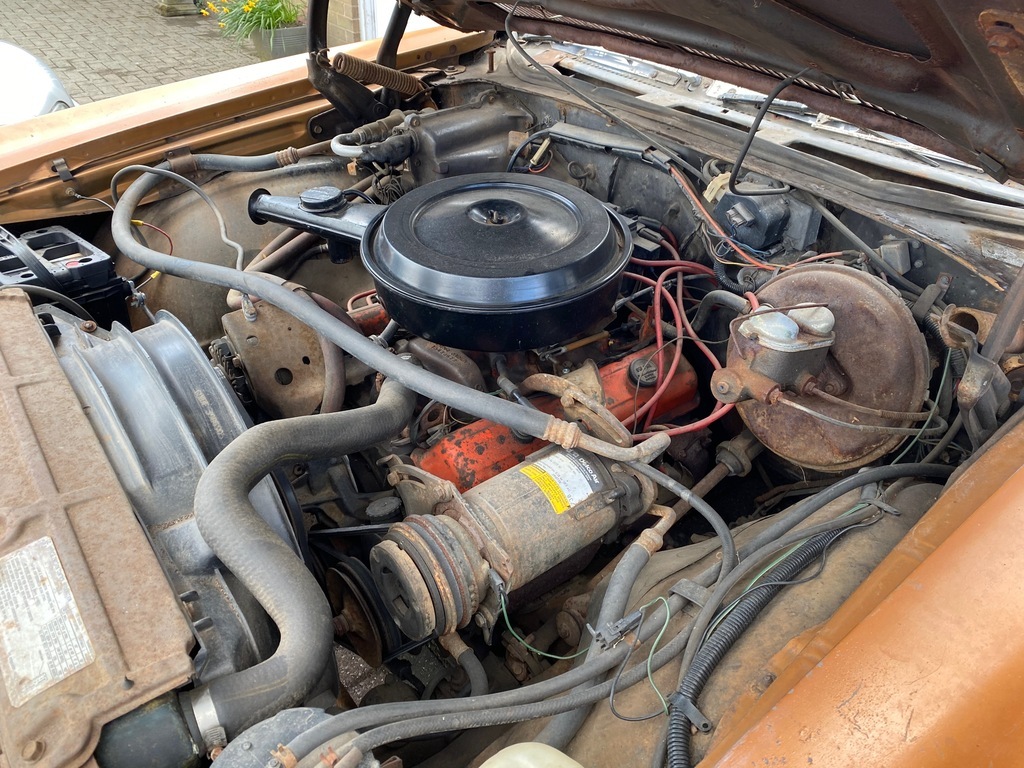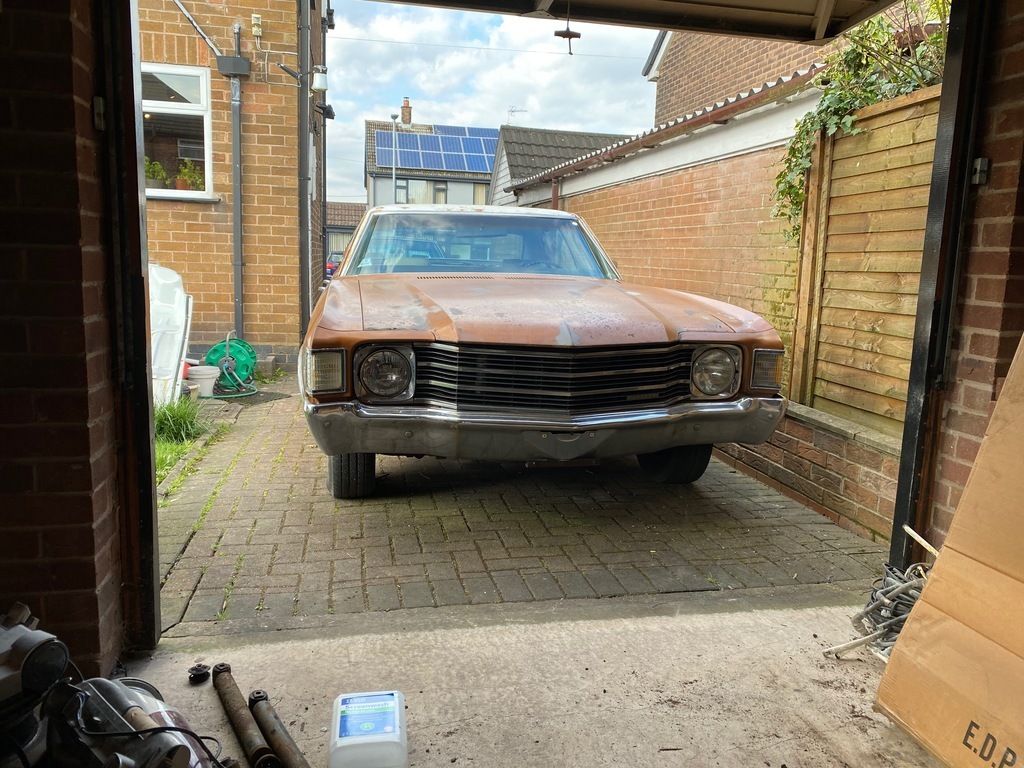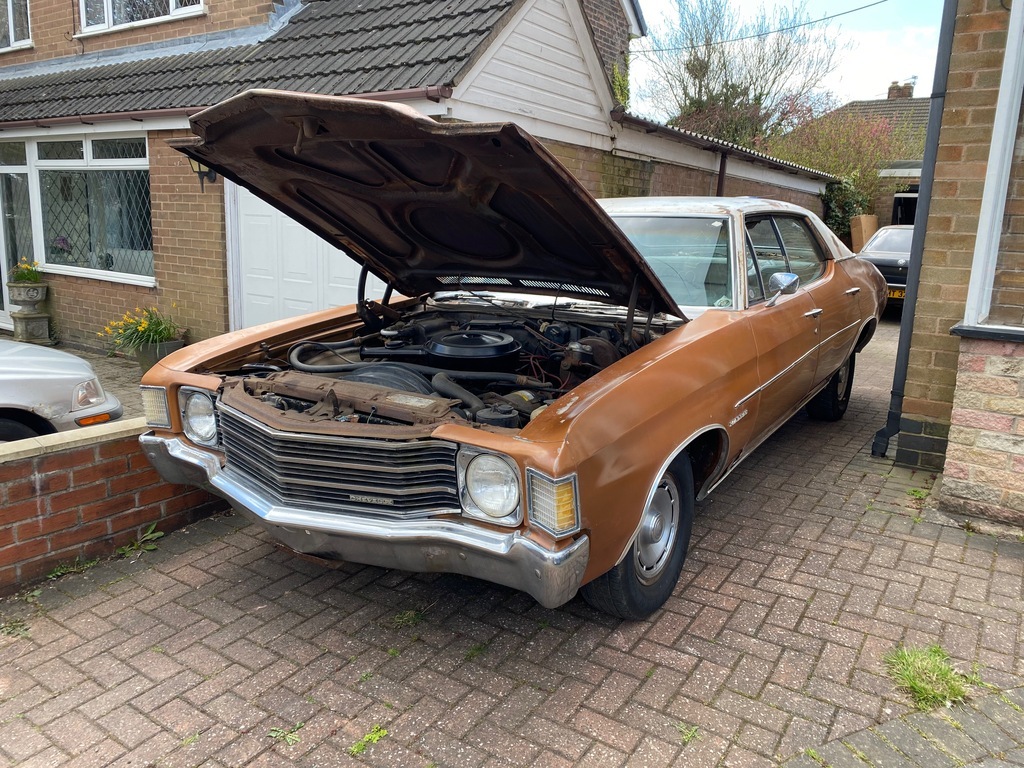 Now, this all happened quicker than expected, and I think theres even a chance I can get it to the weekender, so theres the challenge: get this chevelle registered, roadworthy and a bit cooler looking and take it down to goodwood!