Hello there! A friend of mine asked me if I want to post my car here and document my build, so I've thought this might be a good idea

This is a 89' Audi 80 that my mom and dad bought long time ago. It was imported from Germany in 2001, and we are the first and only owners of this car here in Russia since. Years passed, my parents bought newer cars, and Audi was barely used as a daily ride. In 2014 I've got my driving license, so this car became mine from that time.
Well, this is the only pic I've found from that day: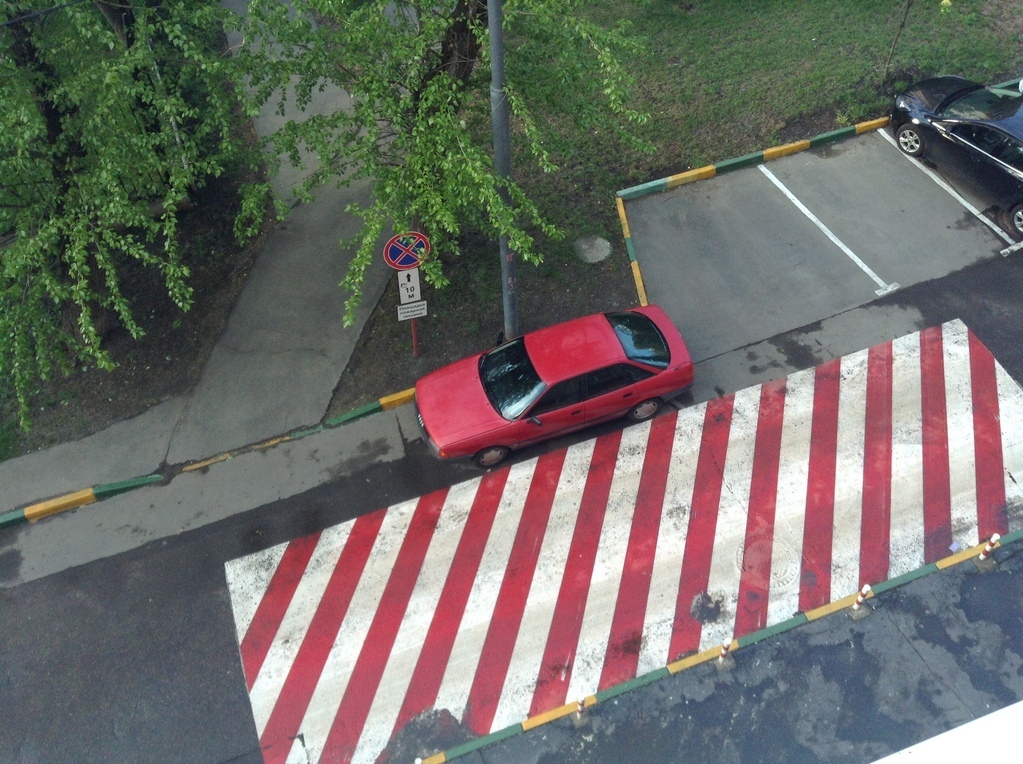 So about the specs: 1.8l engine with stock Keihin-II carburetor, 3-speed automatic transmission that is pretty rare for this cars.
As for the additional options: powersteering and driver's seat with height adjustment. Nothing more, this is basically the cheepest and simpliest Audi that you could've bought in 1989.
This Audi was my daily car for about 4 years. First, I used it to get to university, then to ride to work, and I didn't really care about how car looks and work, my motto was: if it rides then it's fine. Some pics from 2018: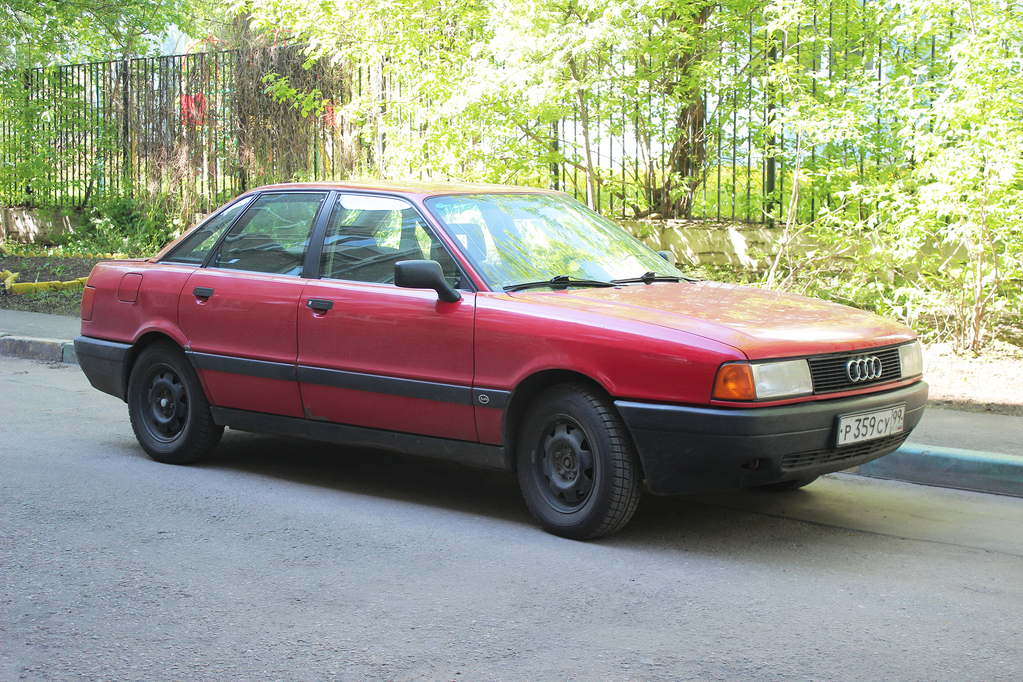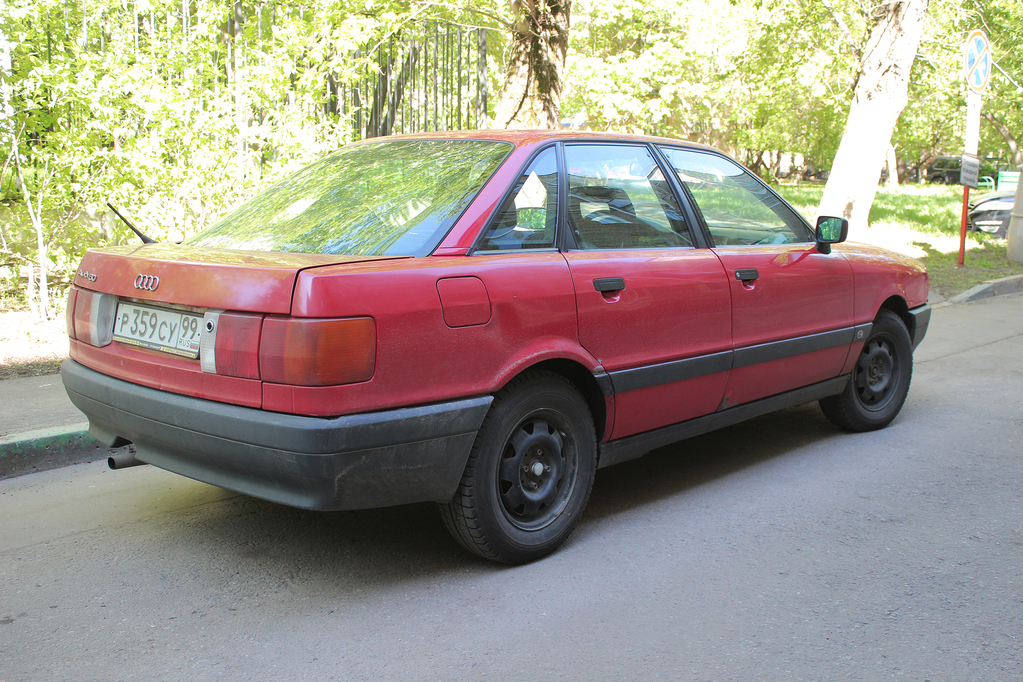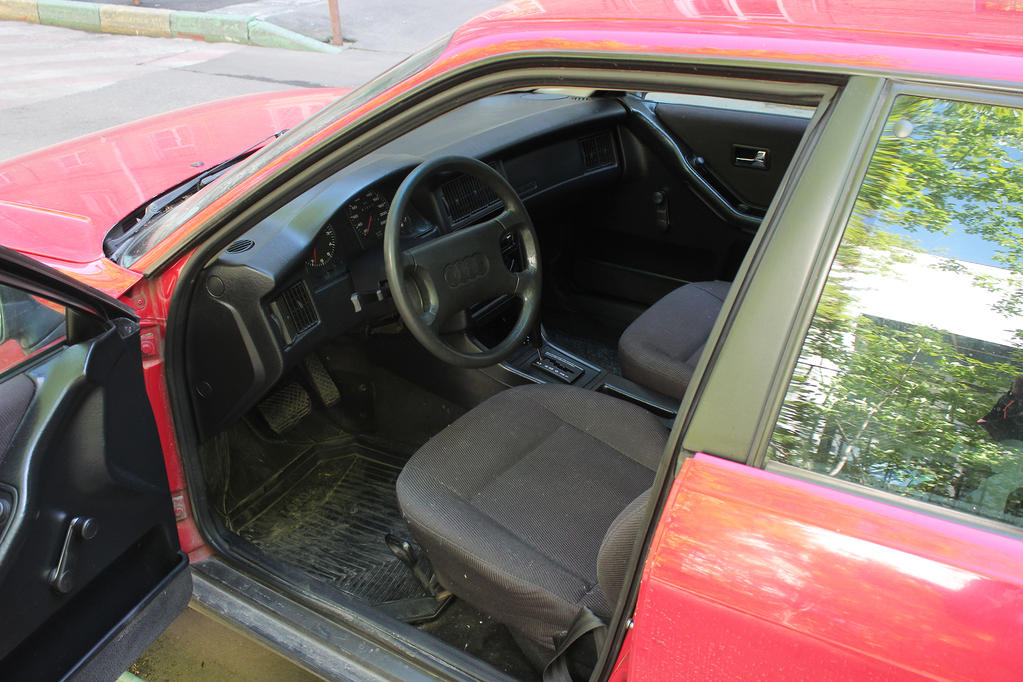 But you never know how life will turn out, right?
So one day I crashed into a Toyota Sequoia with tow hitch

As you can see on picture, bonnet, right wing with it's support and сross member were damaged badly. Right chassis rail was damaged too, but not too bad. Core structure seemed to be more or less okay.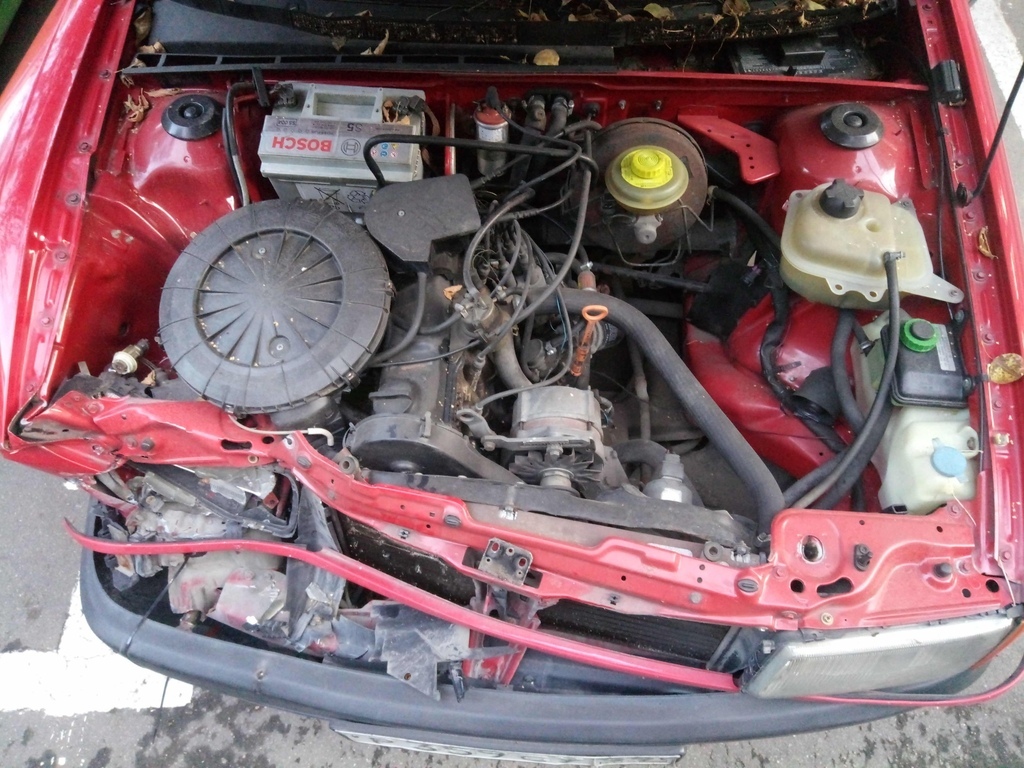 I had to think about what to do next: sell the car? repair it? or maybe find another Audi and use mine as a donor?
After a couple of month of not so intensive thinking, I decided to repair mine, and thats why:
1) Except the crash, the chassis was in good condition, no rust at all. Drivetrain and interior was fine as well.
2) Automatic transmission. In heavy Moscow traffic this is a must have.
3) Being so long in our family this Audi became more than just a car with all memories connected to it, so I couldn't just get rid of it.
Firstly, I collected all body parts that needed to be replaced: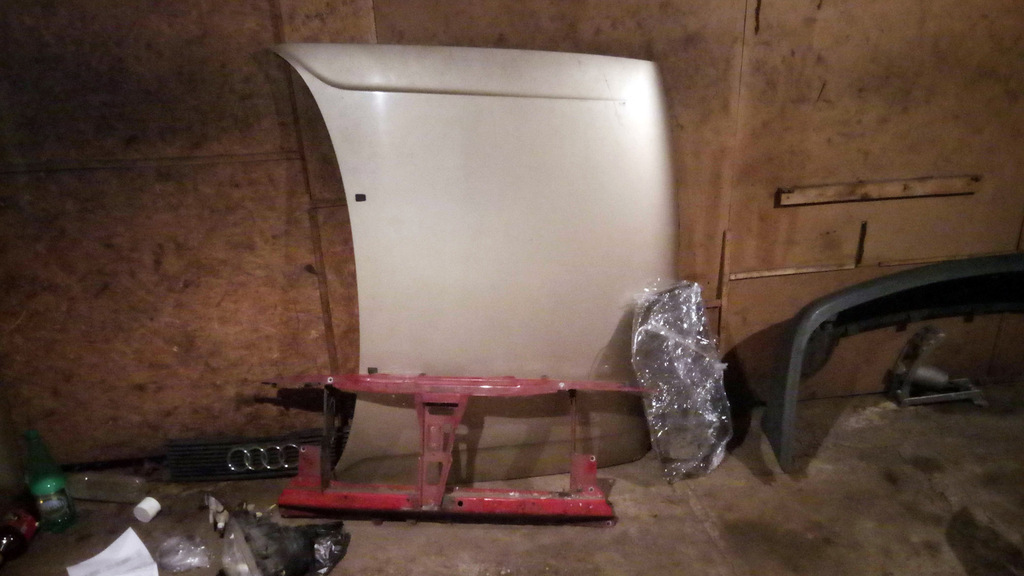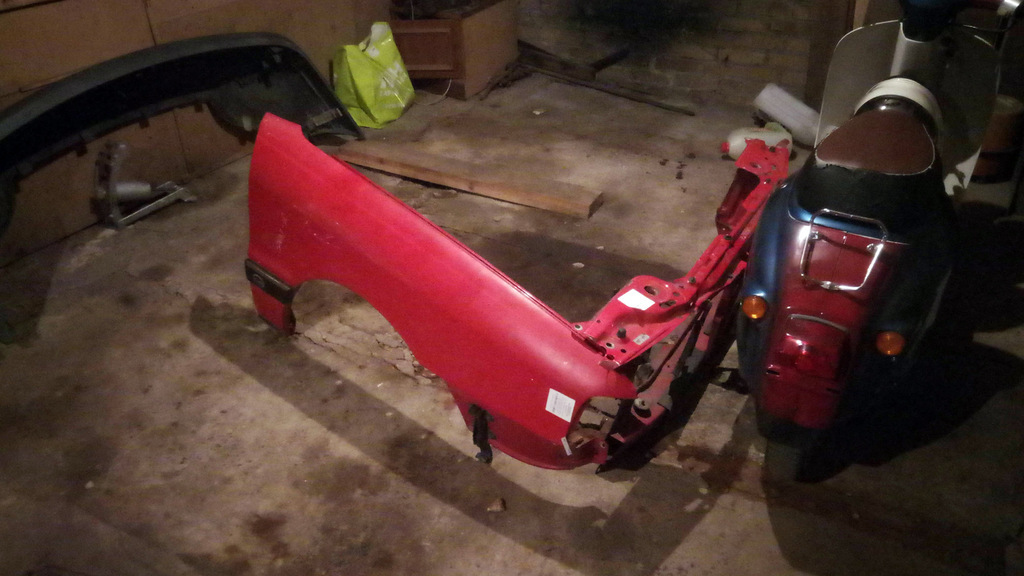 The idea was to check all local Audi junkyards to find original Audi body panels in perfect or good condition, with no signs of repair and rust. That was not easy at all, had to buy some parts for two times, because of hidden rust or damage.
The next step was to dissasemble the front end: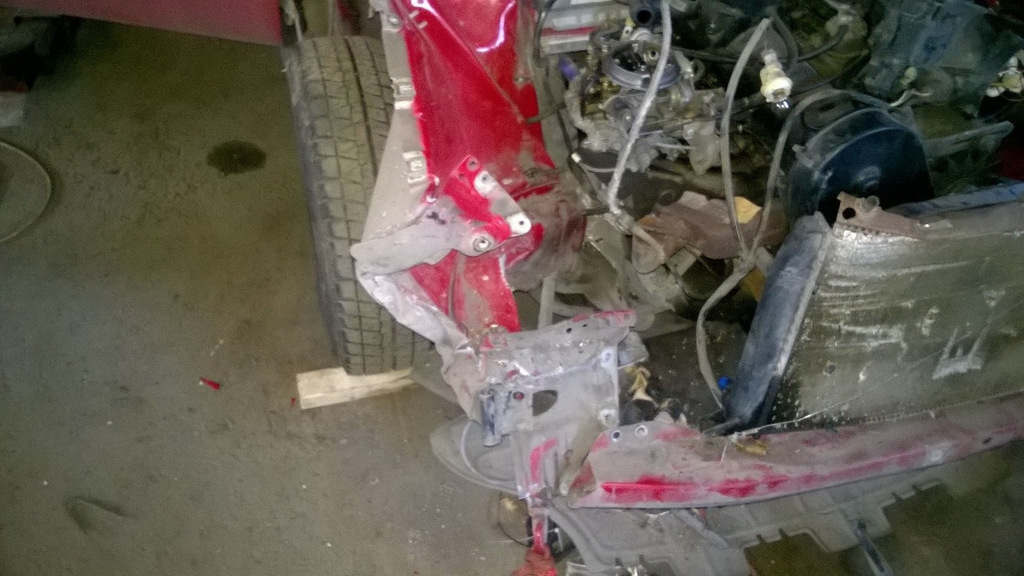 It turned out that wheel arch inner panel was damaged badly too, so it was drilled out and replace with donor one.
After that there was a pre-assembly of front end. Came out well!: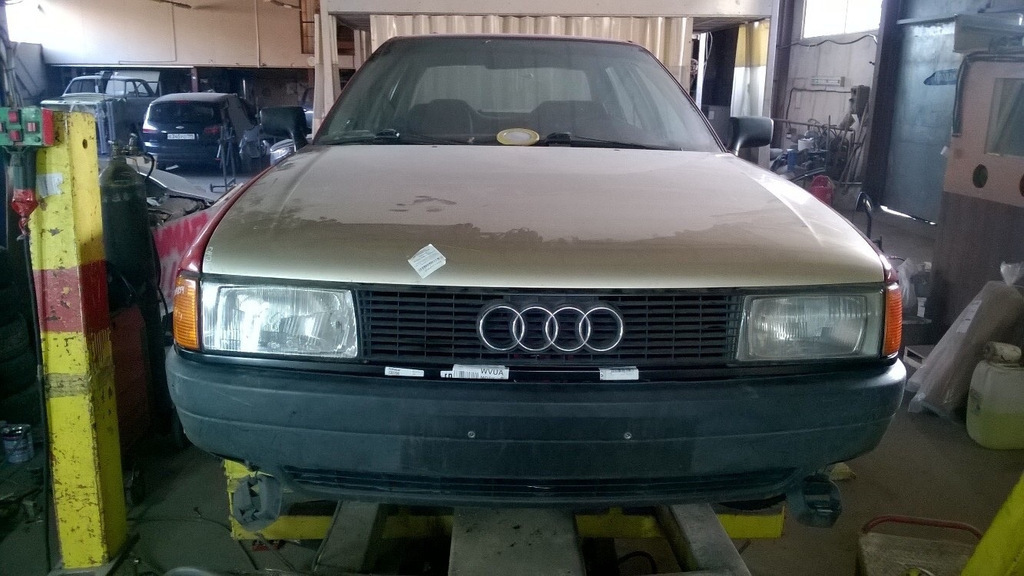 At that point, the question arose: how to paint the car? It was already necessary to paint the hood, front wing and cross-member. Moreover, body panels had a lot of paint chips and scratches. So the decision was to paint the whole car with disassembling it. So disassembling began.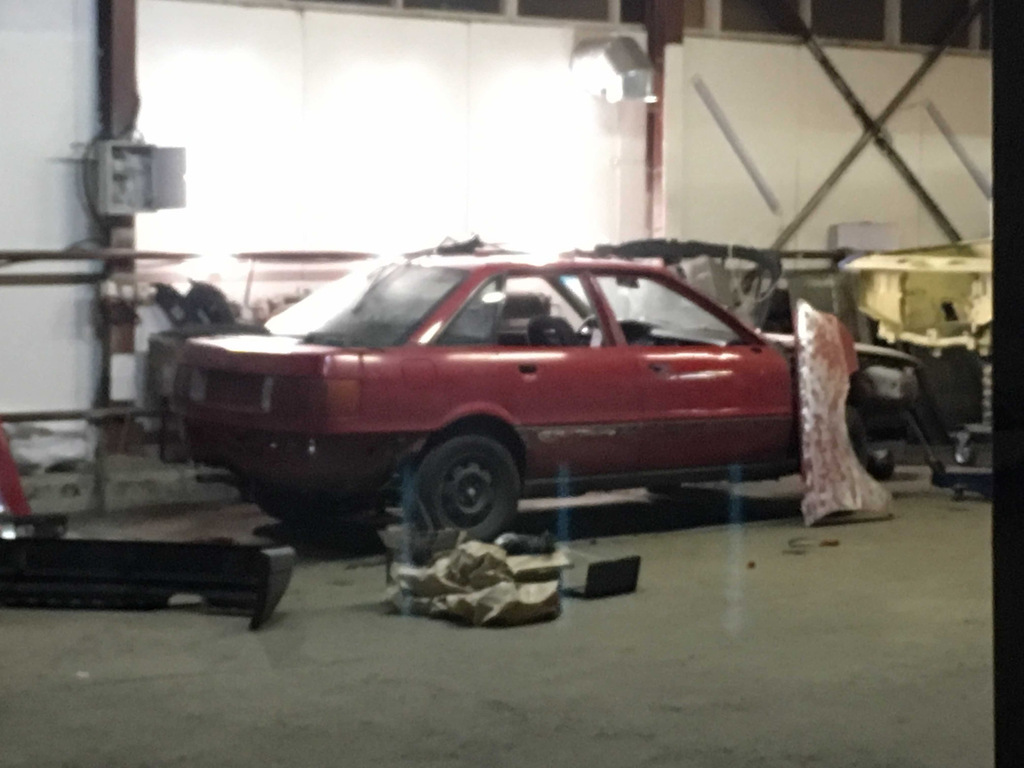 Original factory sticker with car info was found on the trunk lid.
RU - engine code. 1.8L + carburetor, 75 horsepower
KAS - gearbox code. 3-speed 089 automatic transmission
LY3D - paint code. Tornado Red
829/AP - interior upholstery code. "Pirell" wool fabric, graphit colour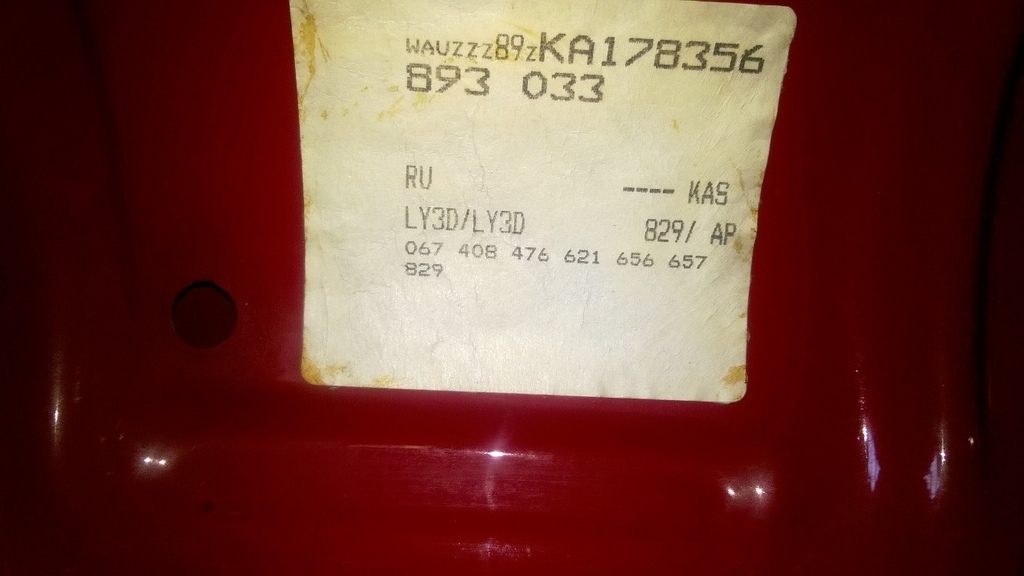 Some chassis parts such as sills was sandblasted and the primer was applied: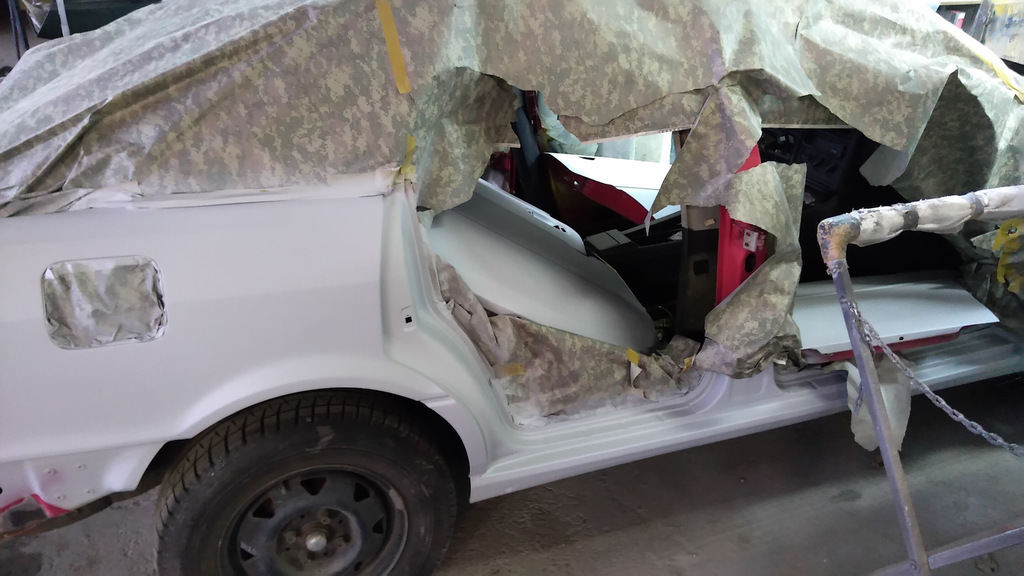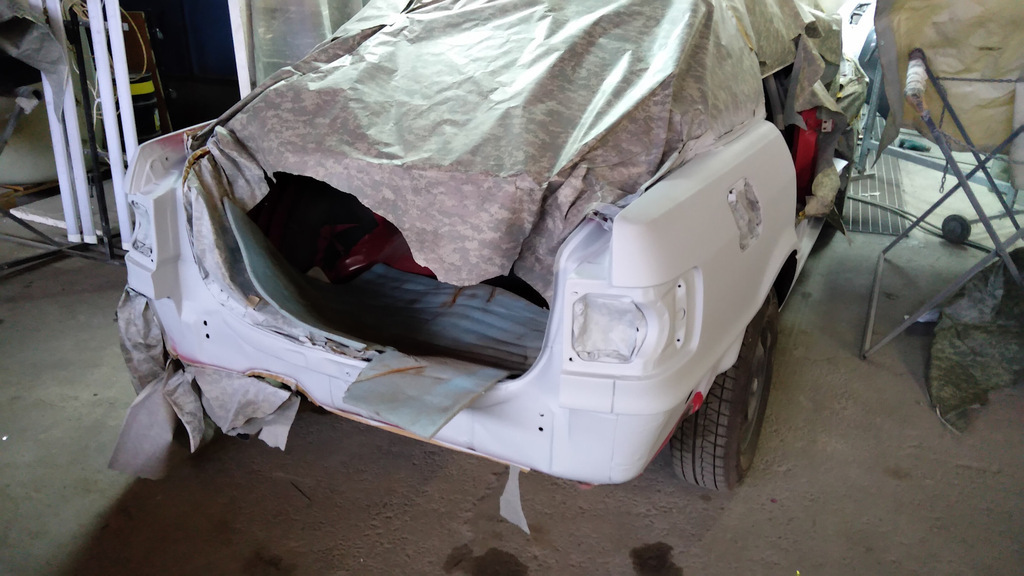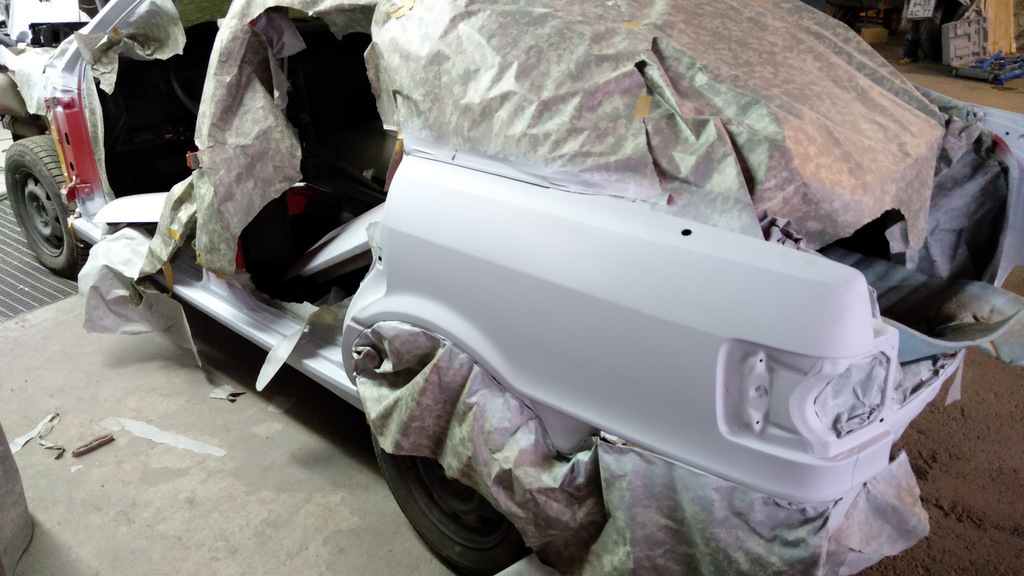 And finally, some wet paint. Colour code LY3D Tornado Red: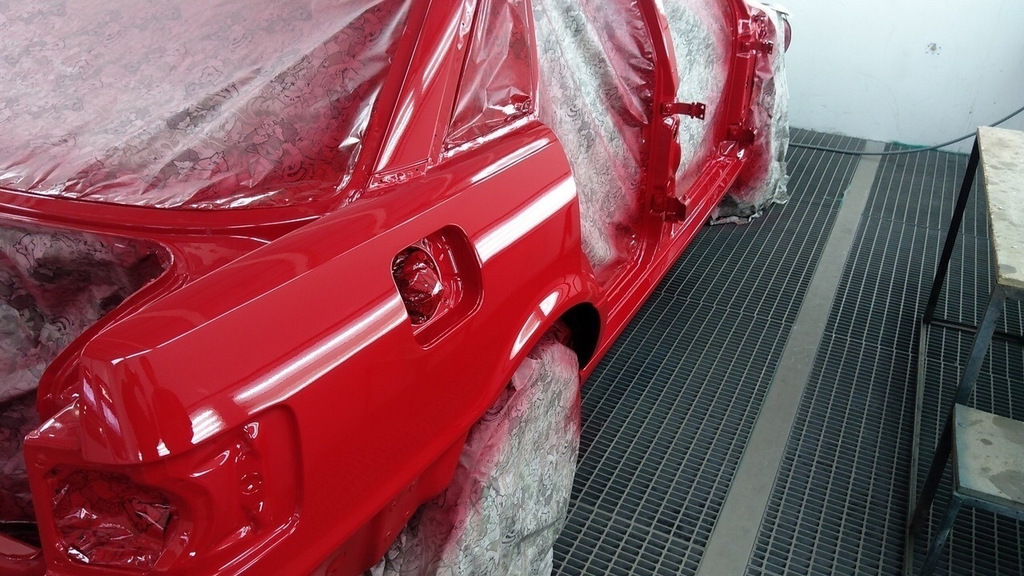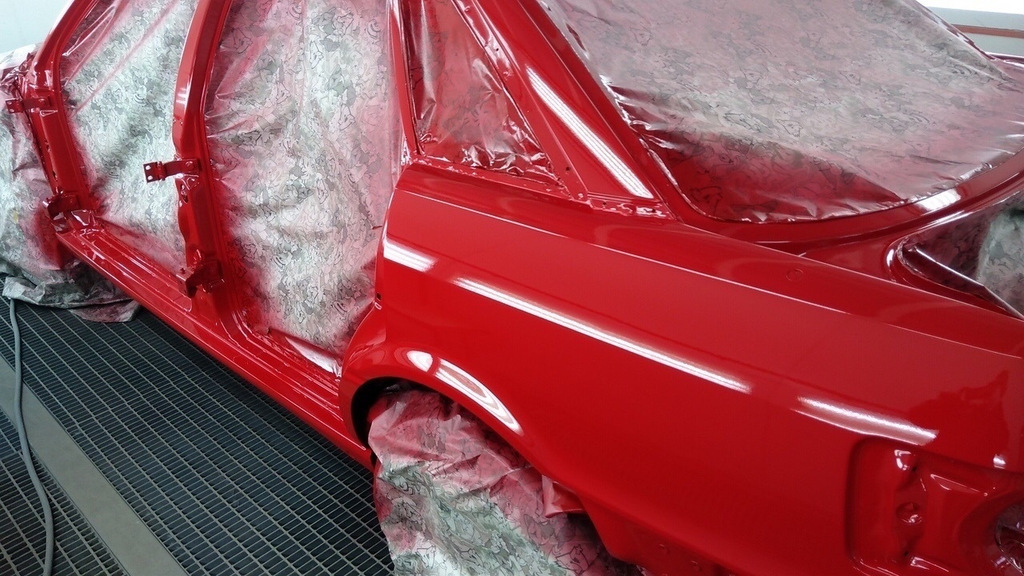 While car was prepared for painting, I was searching for new spare parts. I didn't want to install old shabby parts onto freshly painted body. All exterior parts was exposed to sun and rains during last 30 years, plus some parts were broken during disassembly. Installing non-genuine parts is not my option, because in that case this whole idea of ​​bringing the car body to the factory state does not make sense. So I tried to find original parts or some quality alternatives when it was not possible to find Audi genuine part. And it all started with this blinker: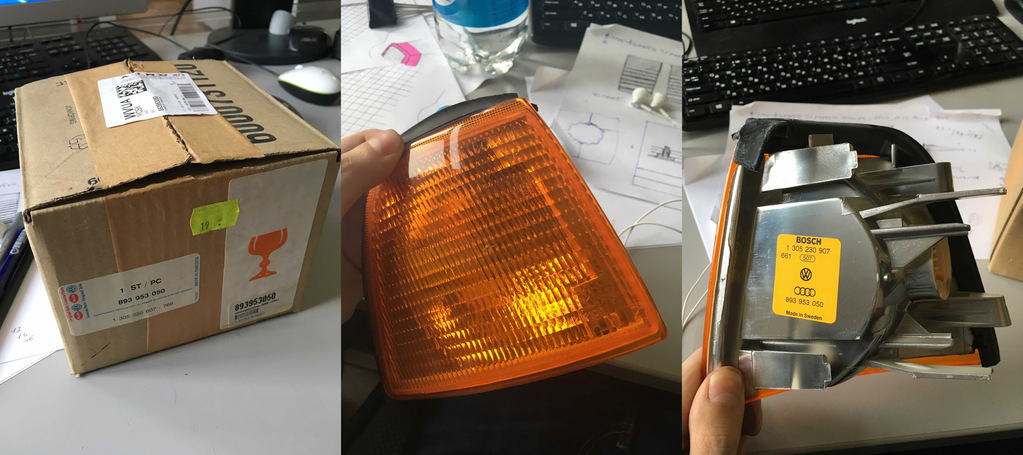 So from that moment this Audi has become a some kind of restoration project and my new hobby which continues to the present day

All things described above were taking place during late 2018 - early 2019, a lot of work was done with the car since that time. I will post the parts search and car assembly next. Stay tuned!