Hi there! So here is a some pics from 1.5 year ago, when I decided to change alternator bearings and to restore alternator overall a bit.
This is how it looked when I took it of the car. Bosch 90A: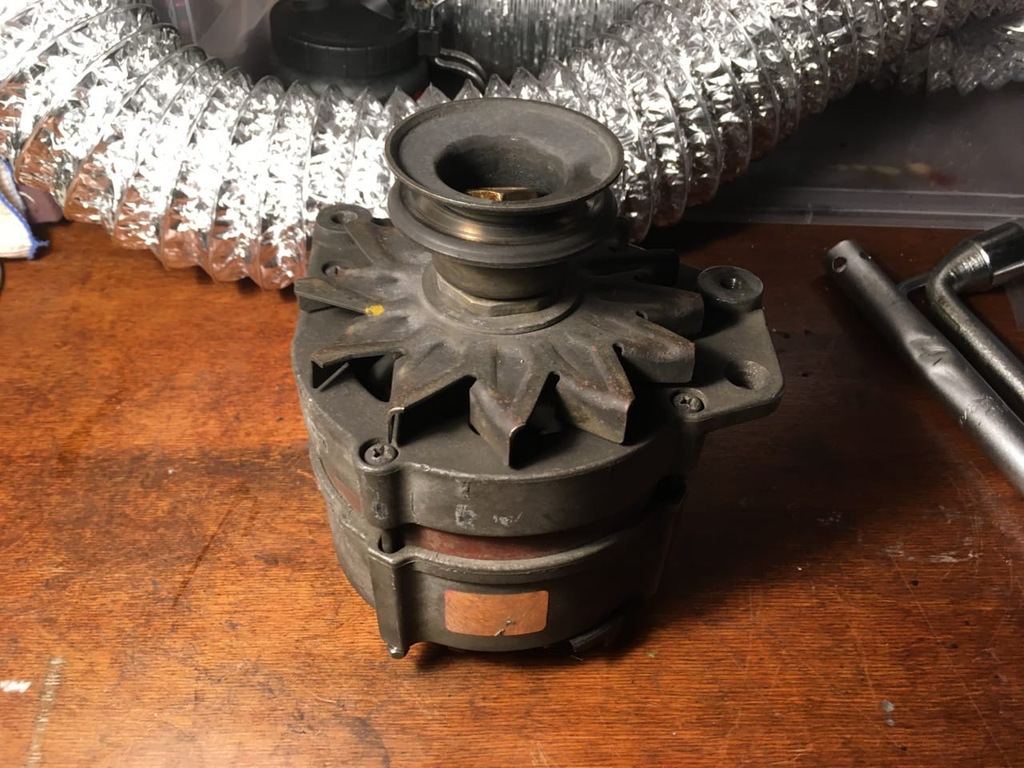 Took it apart, all greasy inside and outside: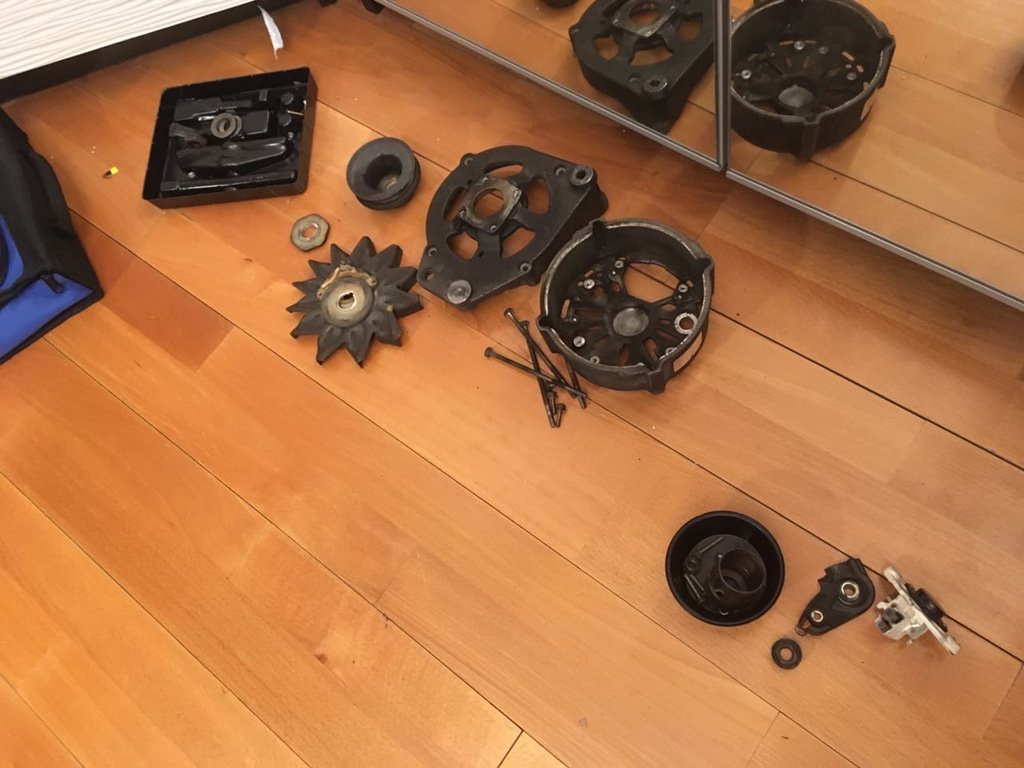 Rotor and diode bridge was in pretty good condition, I just checked it with multimeter and carefylly washed parts with soapy water.
Slip rings had minimum sign of wear, as they were replaced recently.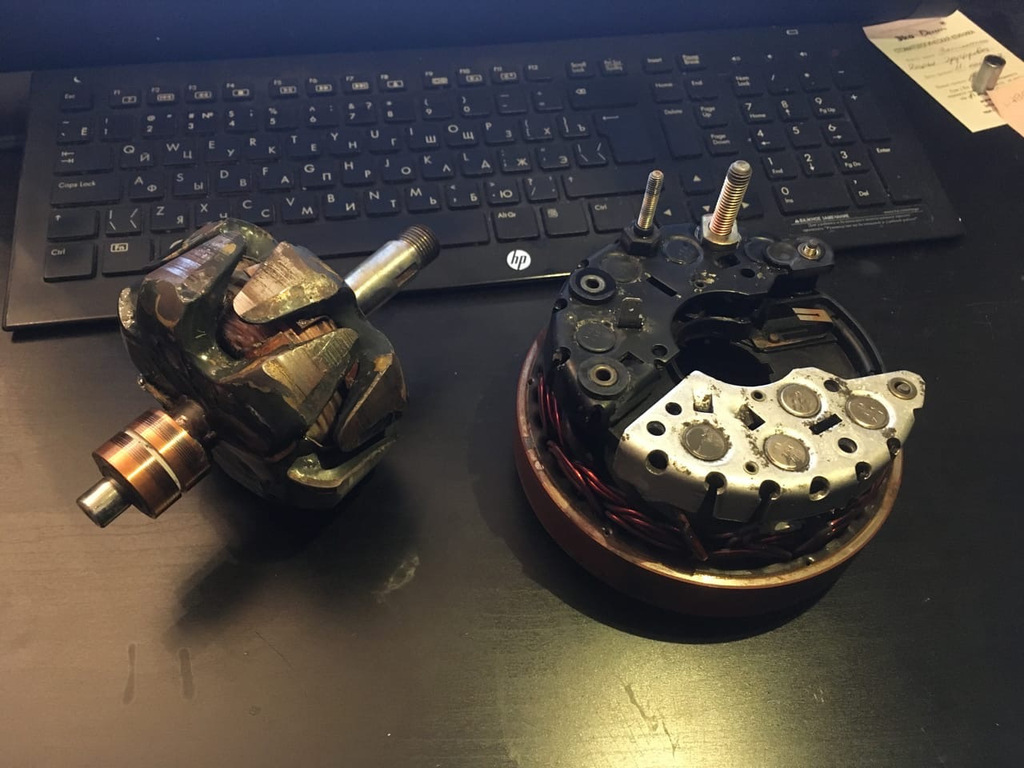 Paint chiped off stator's metal ring. Rotor had some signs of repair and a piece of epoxy resin fell off, so I just applied it to the same place.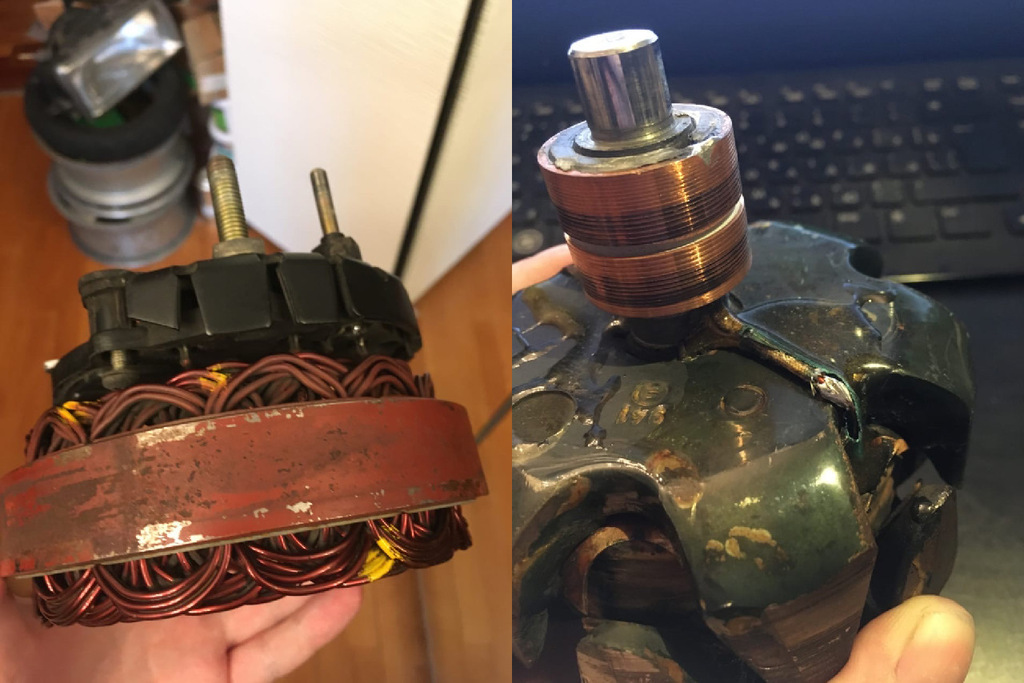 I didn't want to assemble alternator back with dirty and oxidized parts, so I ask a guy who runs a aquablast shop to clean the parts and here is the result, clean and shiny

. Put a dirty spare alternator cover to compare the difference.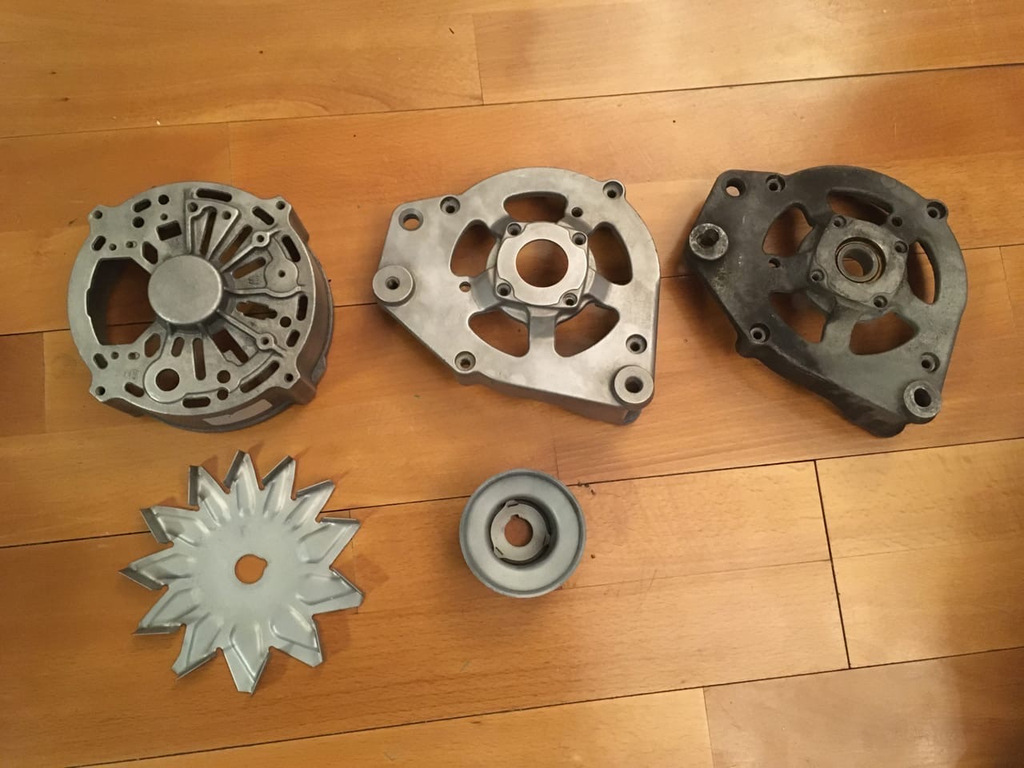 Steel parts was also cleaned and lost their zink cover, so i desided to use chemical bluing to protect steel parts.
WARNING: after 1.5 years, I can say that it was not a good idea
bluing is good to protect guns, but not car parts, so use zinc-plating to protect bare metal parts from corrosion. bluing is good for some short period of time, like several month.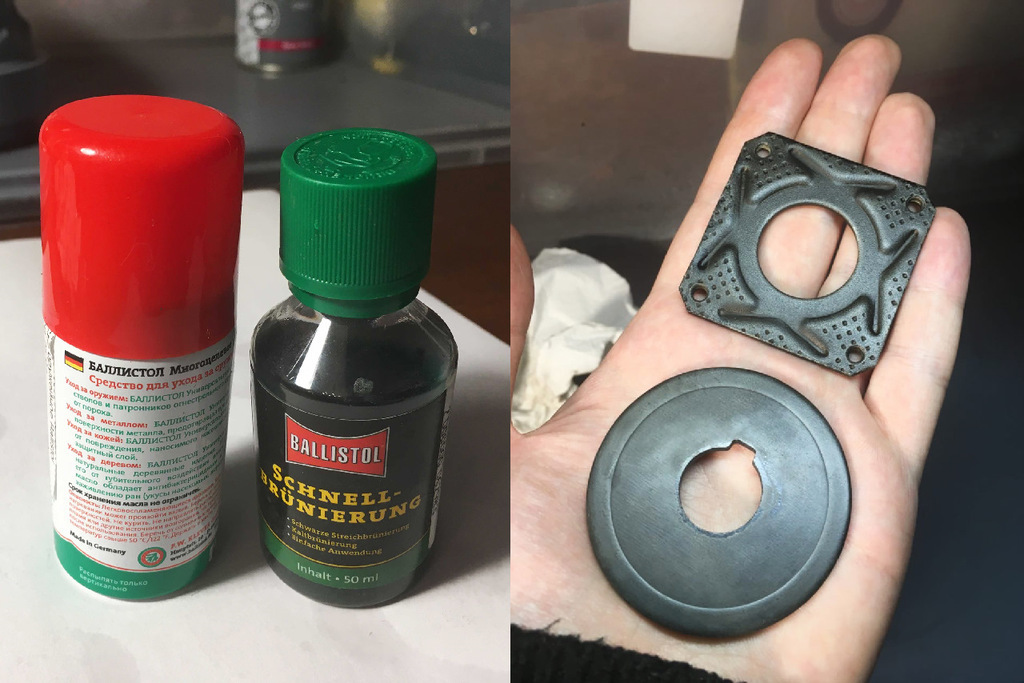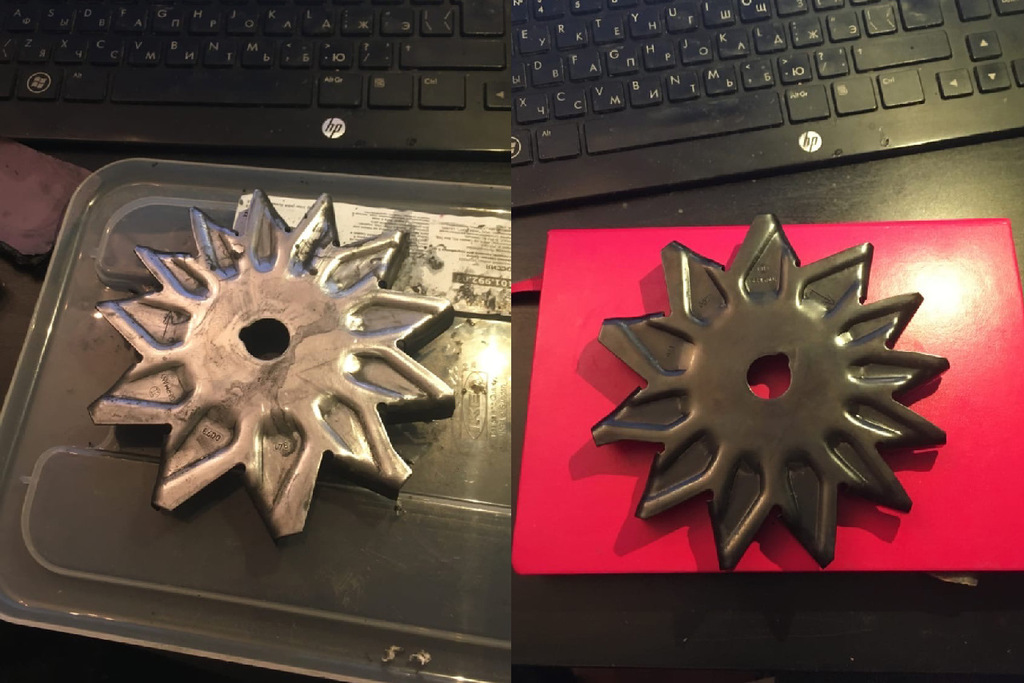 I coated the stator's metal ring with epoxy primer and painted it with "near factory look color" enamel paint: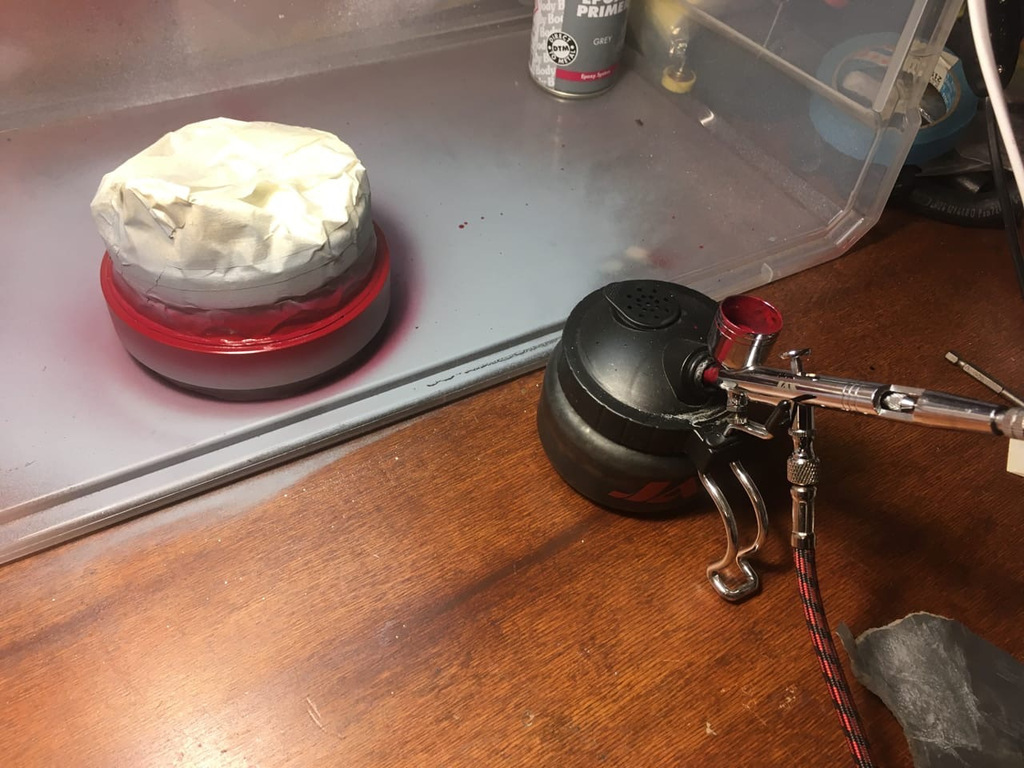 Looking good!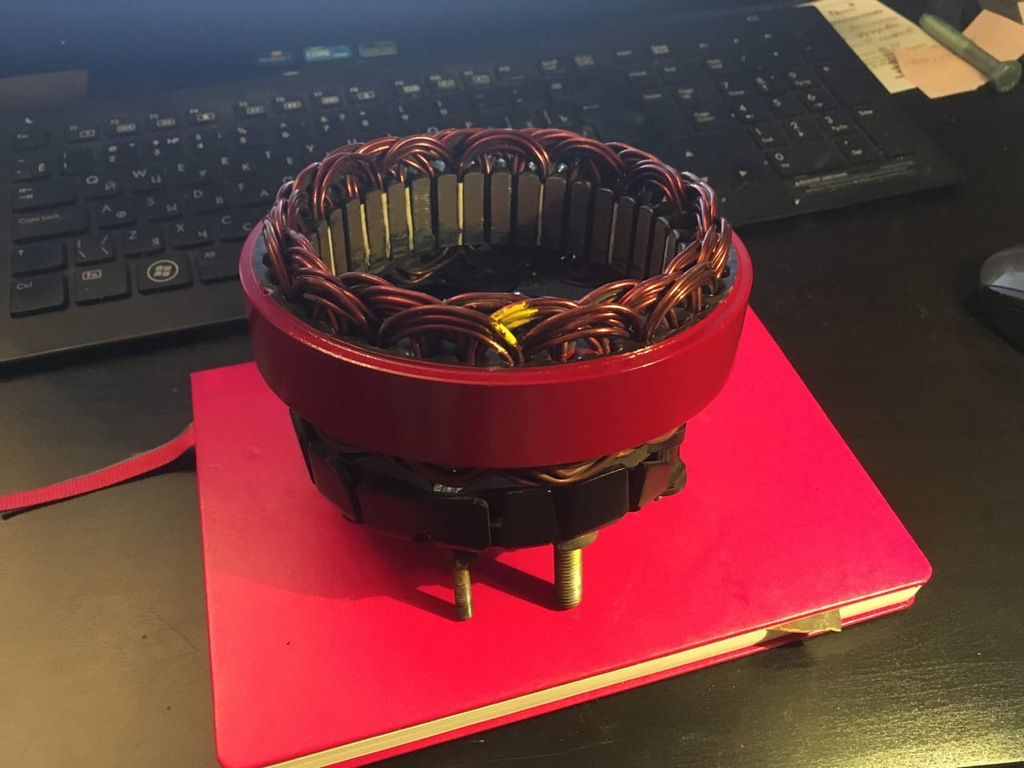 Time to assemble it back together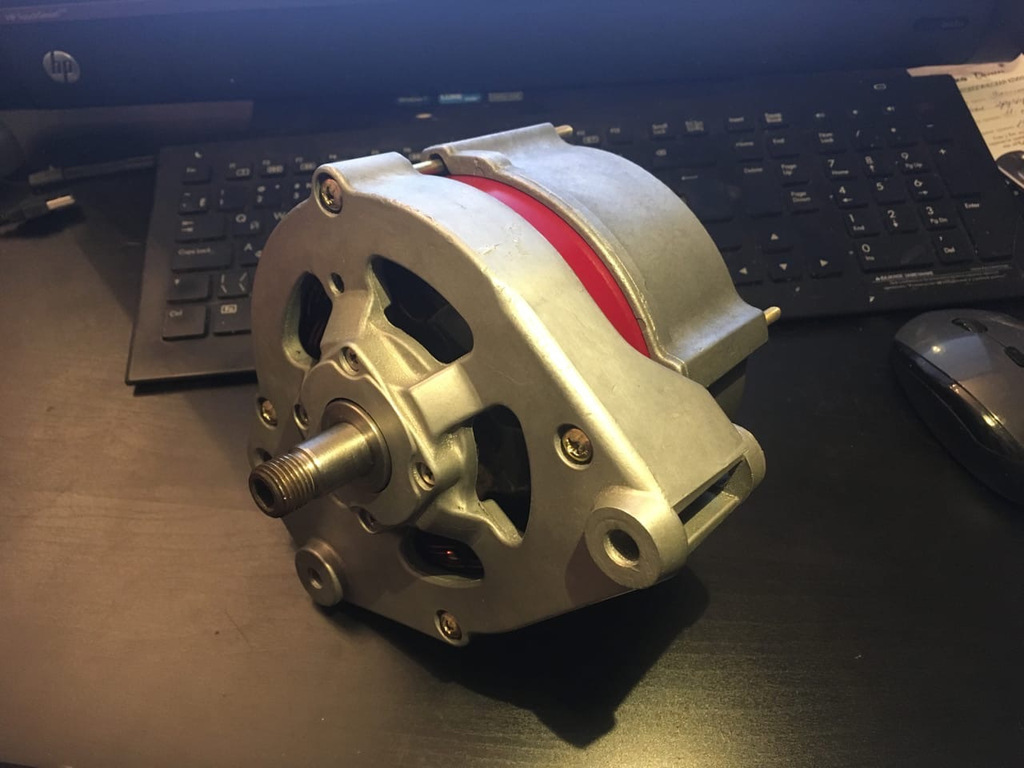 Bought some new bolts to assemble the two halfs of the alternators body:
VAG 037903555
4pc. And also new pulley:
VAG 049903119L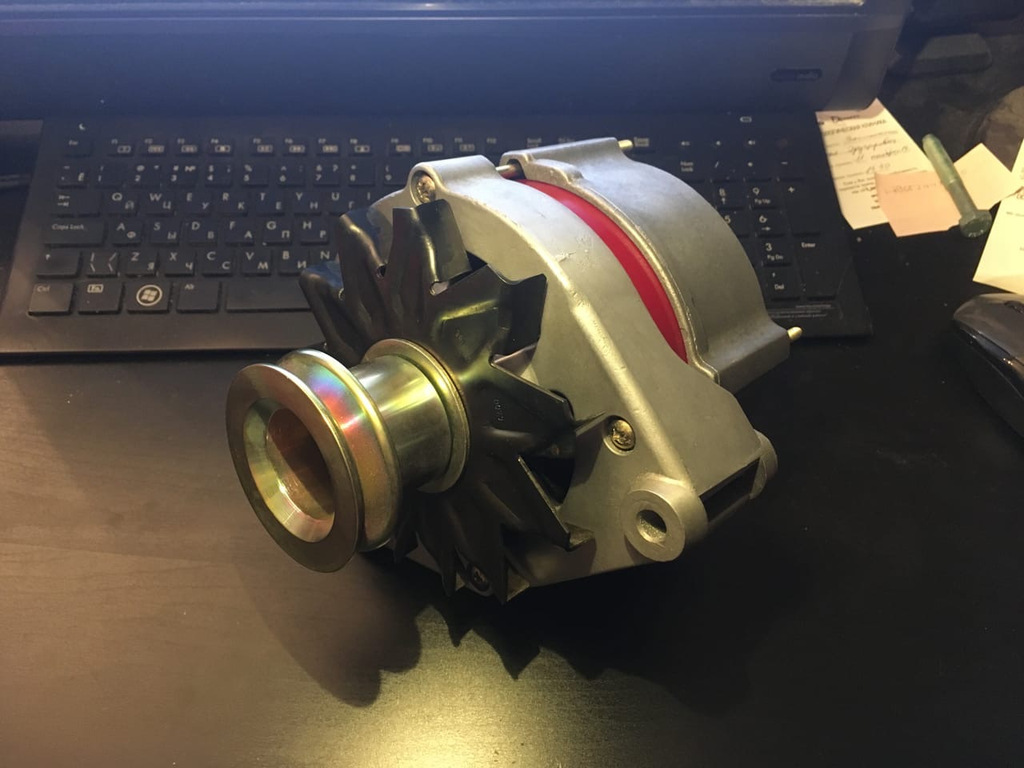 Back side of alternator: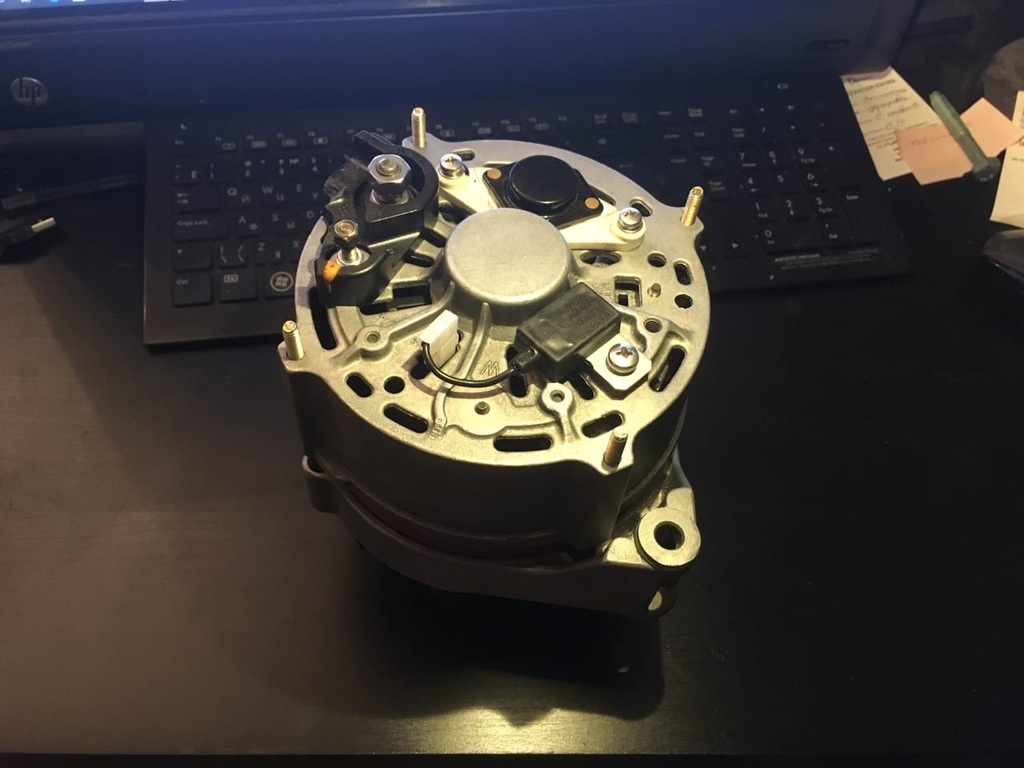 And finally on the car again. Now it looks suspiciously cleaner than the rest engine bay