I was tentatively on the lookout for something like a falcon with enough seats for us all. I started looking in the US as there was only a very small number for sale here. That was until a new ad popped up on car and classic, so an email was sent within 30 mins of the ad coming on. I realised if i was going to be serious a phone call was in order so i called and booked to see the car the next day.
I then had to tell my wife......she wasnt best pleased i was going to view the car, but after showing her some pics of better examples she came round quickly, but the deal was i had to sell some bits, (not my body bits, car bits as these are more valuable than anything my body has to offer).
Heres the car in question.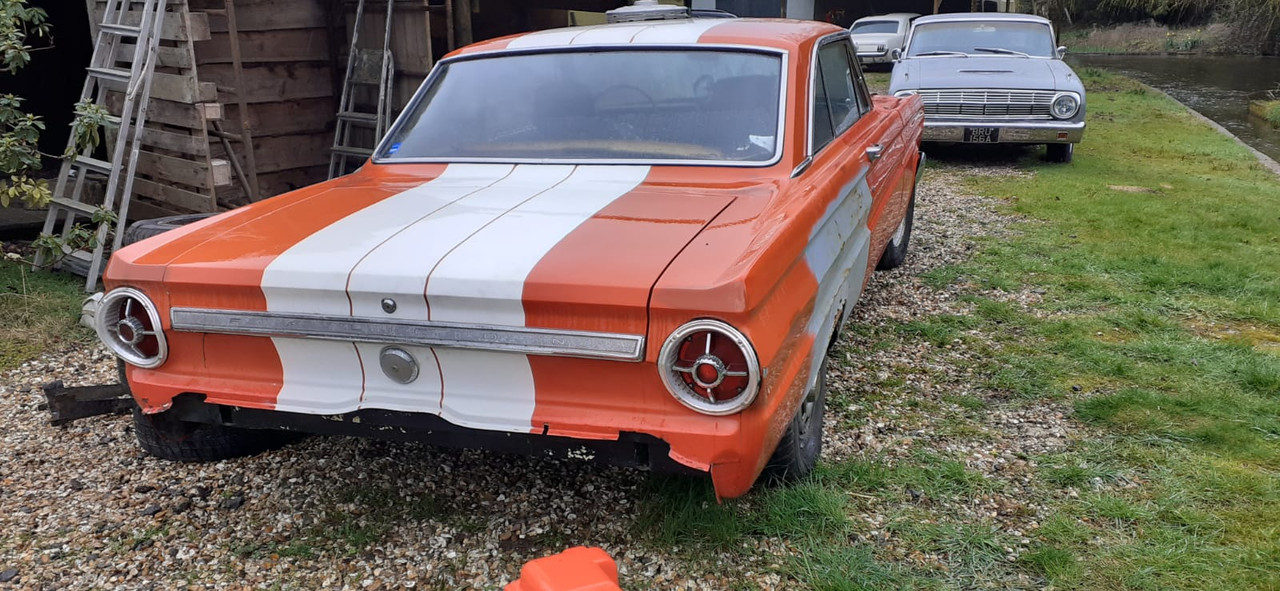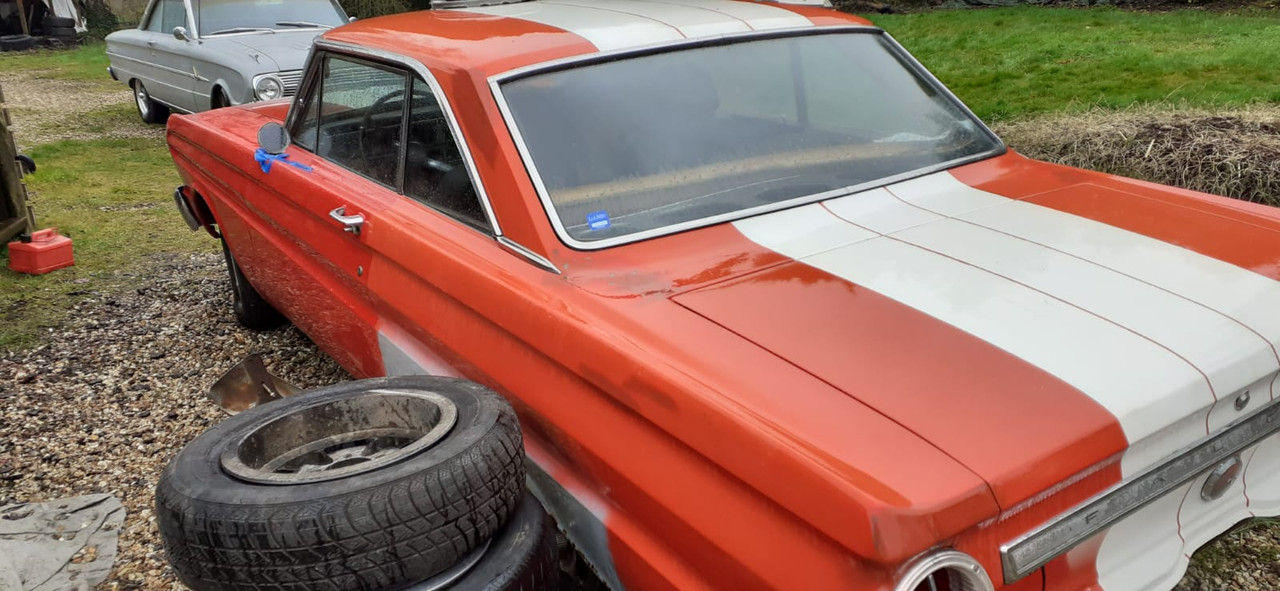 Ok, it clearly needs some work, but its a genuine Sprint, and never been welded underneath and is as clean as a clean thing under there.