Whilst this is a new thread, you can read more about me here:
forum.retro-rides.org/thread/204912/1991-mercedes-benz-w124-200e
The lease on my daily Hyundai SUV comes to an end at the end of the year and I wanted to buy a replacement car before Covid-19 restrictions kicked in again. I was in two minds what type of car I wanted. The 46 year old in me wanted a BMW E39 or a Mercedes W210 to waft around in but the enthusiast 49% wanted something more dynamic and involving. I viewed a BMW E39 earlier this week but it wasn't much good. Driving it (despite the potent 2.8 six cylinder petrol motor) left me uninspired. A Mk5 Golf GTi or the UFO shape Honda Civic Type R would have been fun but I couldn't see myself owning either. I started looking at Audi TTs and on Friday I looked at a 225BHP version, offered for a tempting sub £2k asking price, however that car turned out to be shabby, considering its 1 owner from new provenance.
Yesterday I bought this.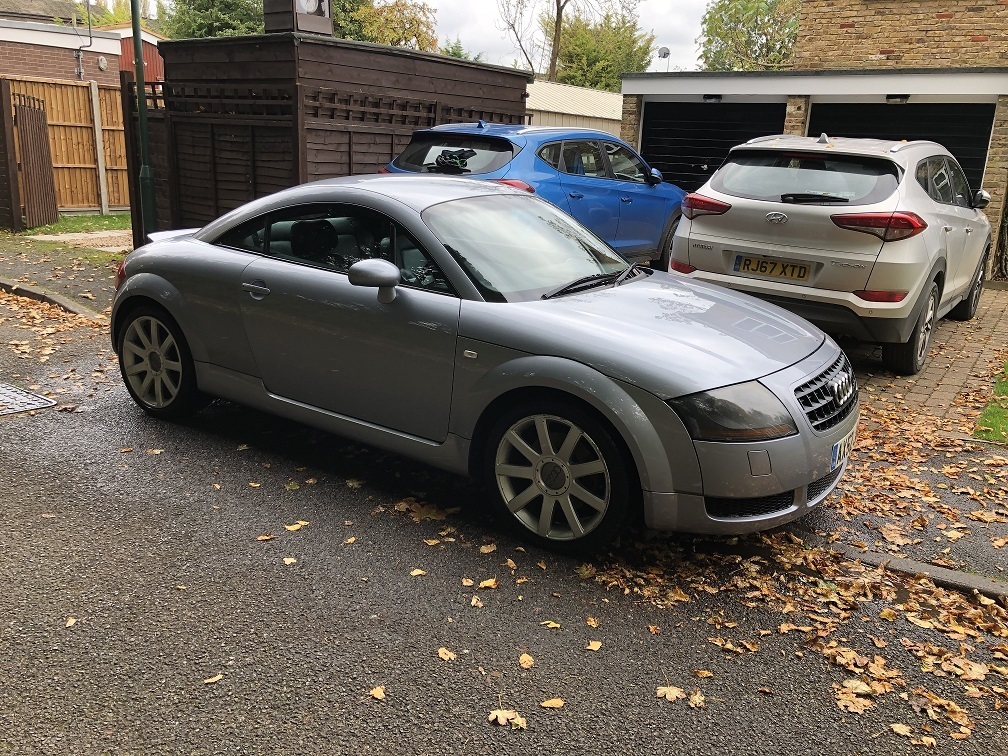 It's a 2003 1.8t 180BHP quattro. I came across the car by pure coincidence. I called the seller about a TT that he had advertised on Auto Trader, however that car was already sold. The seller, a trader specialising in Audi TTs, said that he had another car, which has just undergone some repairs and once cleaned, will be offered for sale. I arranged to view it yesterday morning and a deal was done.
It's a 3 owner car. The first two owners had it for 17 years and maintained it to a high standard, however the most recent owner, who had the car for less than a year, wasn't so keen on spending money. The latest owner px'd this TT for a newer one, apparently having received a government employment grant. The seller presented me with receipts for a new dual mass flywheel and clutch, alternator and battery, all of which were fitted last week. Including labour, there's are receipts for just under £1k. Nice! The car came with 10 months MoT with only two minor advisories.
The FSH included receipts for recent repairs and maintenance. A year ago, the second owner spend £630 on servicing, shortly before she sold the car to owner No 3. I checked out the second owner's details on the internet and found out that she lives in a country house with acres of farmland. The Google Satellite images reveal that she must be a very wealthy woman.
Anyway, whilst the TT was generally in good condition, it needed a good clean and a little tarting up. My specialty!
Firstly, I spent a bit of time cleaning the interior, which came up a treat considering the car is 17 years old and has clocked up 133k miles. I am particularly pleased with the condition of the seats.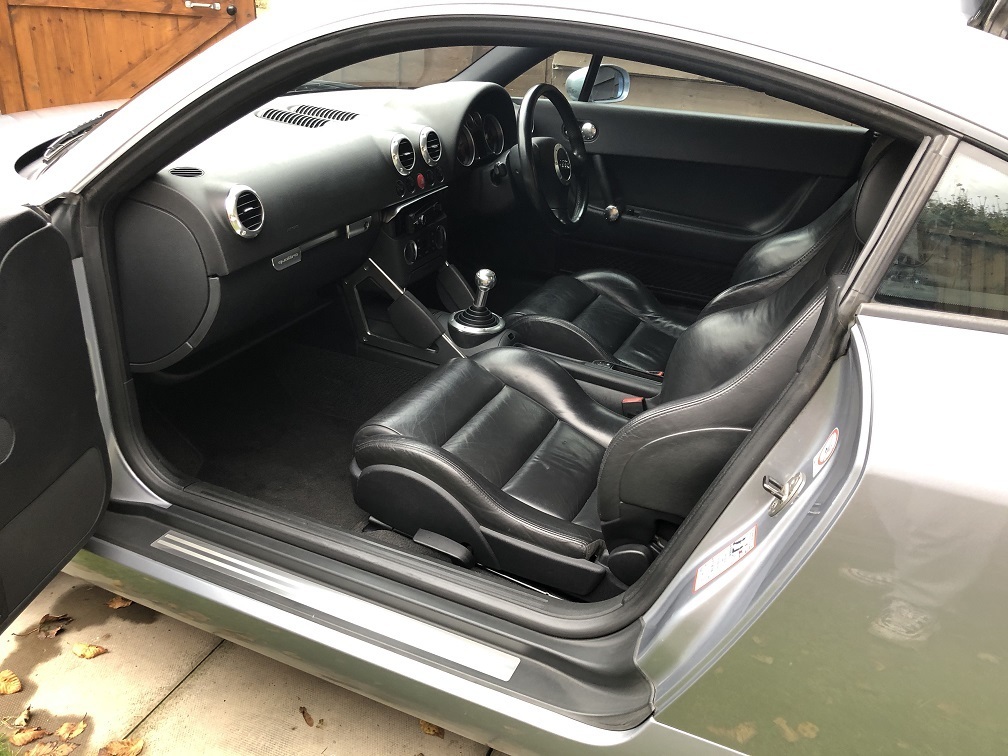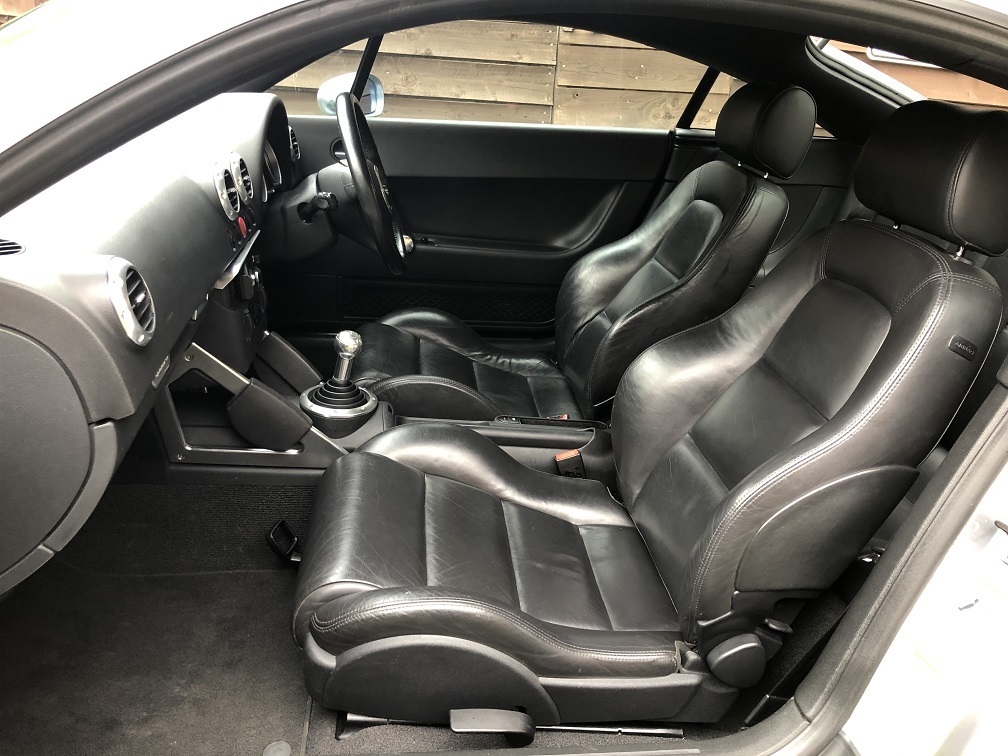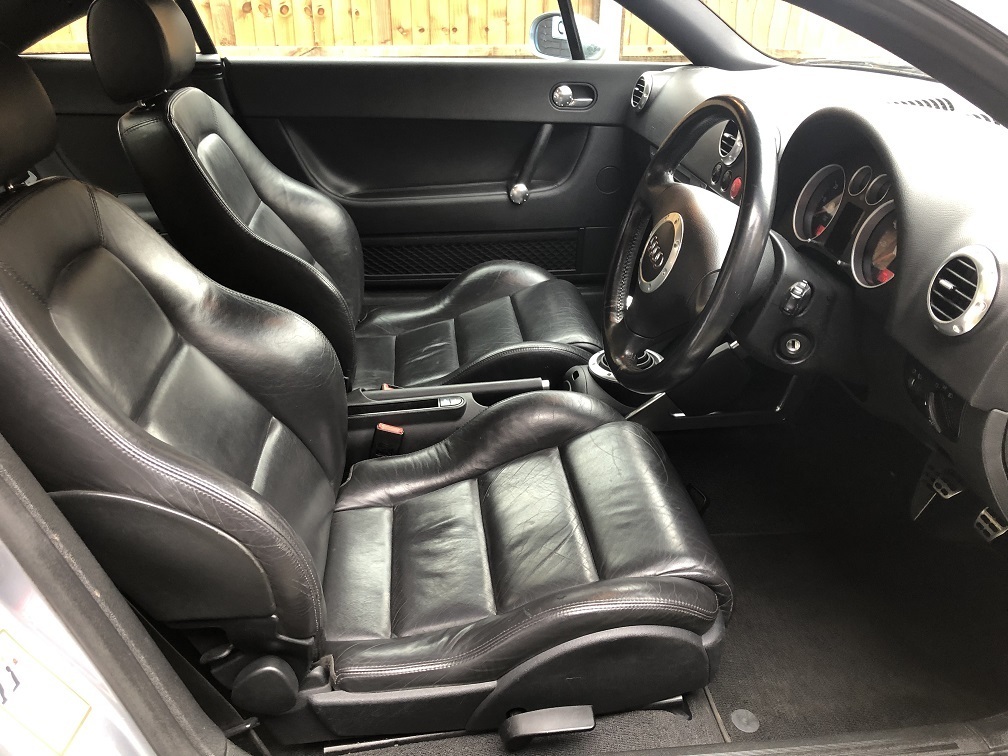 All the toys work, including the a/c, however the aftermarket Sony head unit is a bit naff and is sending a weak signal to the front left speakers. I will probably replace the head unit with a spare Denon one that I've had since new and I know is in perfect working condition.
The boot liner needed a clean and is still a bit grubby, however I will be covering this up to prevent more wear in the future. Remember, this will be my daily and I will be carrying a bootful of surveying equipment.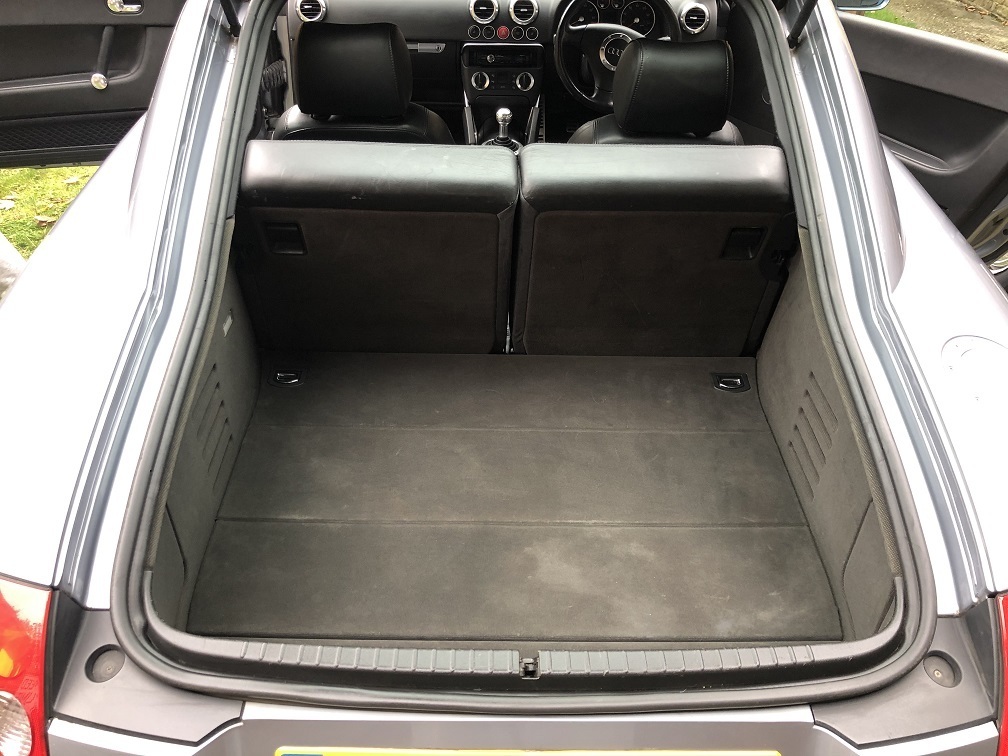 I wanted to get the wheels off to enable a proper inspection of the brakes and suspension. I've only managed to look at the nearside yesterday, I'll do the other side today. First impressions are positive. The aged brake discs were an MoT advisory, however I can't see anything else that needs urgent attention and various new bits of rubber and fresh silver bolts hint at repairs / maintenance.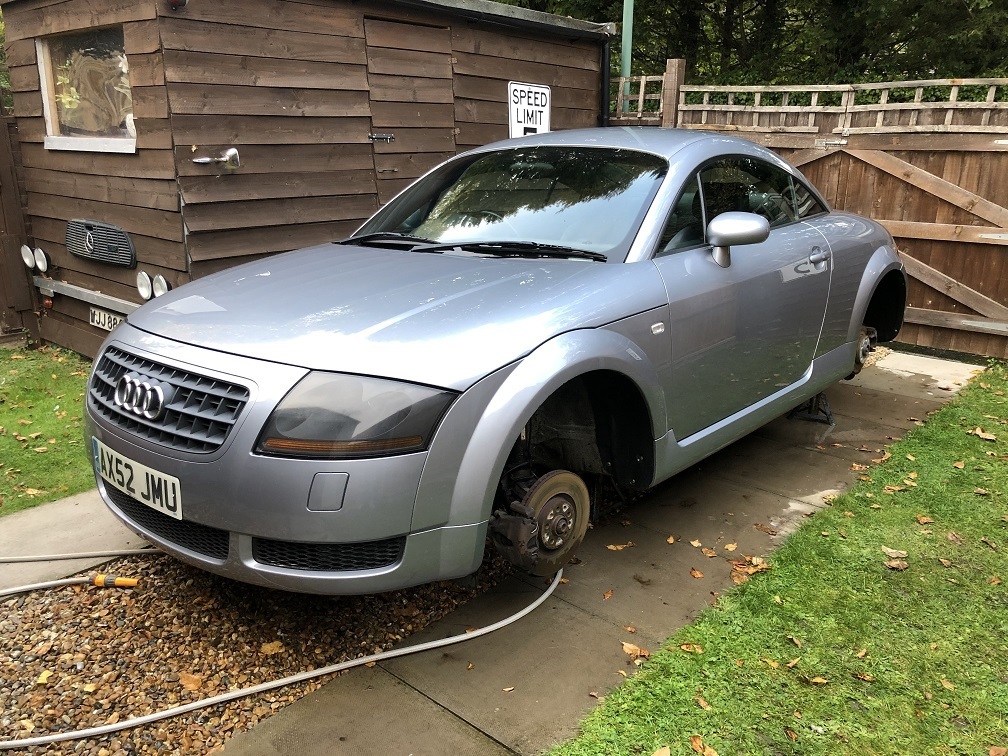 The bodywork is very tidy, apart from a handful of minor stone chips and scuffs, which I will deal with in due course. Paint has peeled off from the front lips on the sills (both sides) but there is no rot. I will paint these areas with silver Hammerite before putting the wheels back on.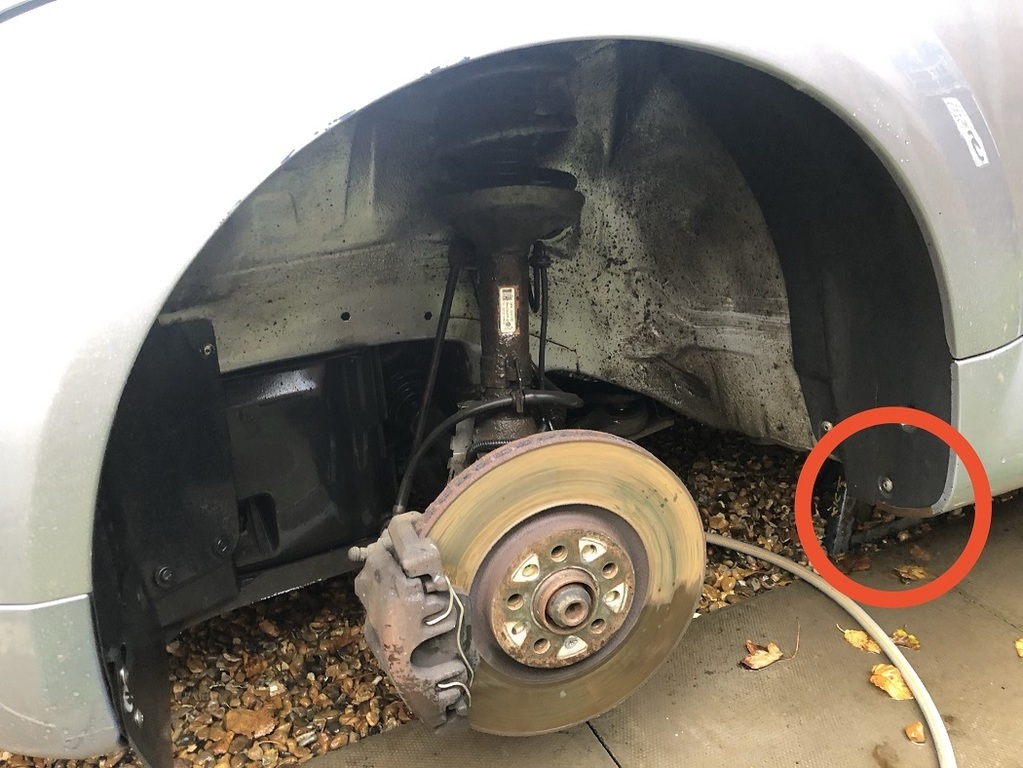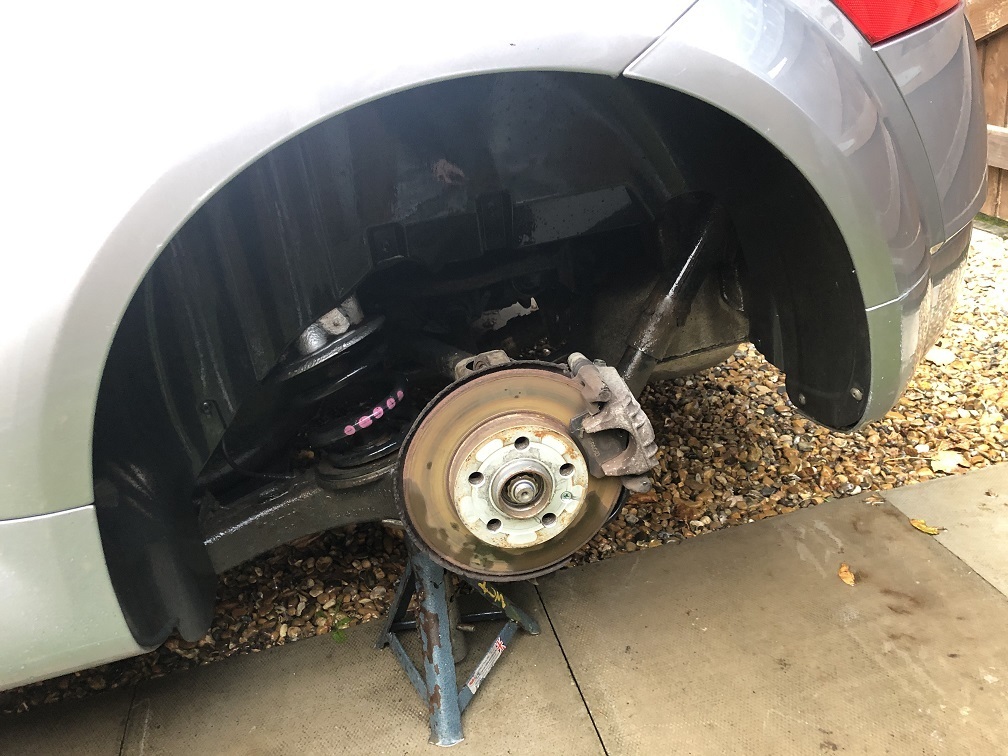 One thing that really let the car down was the wheels. Three of them, actually. Evidently at least one of the three previous owners didn't know how to park without smacking the wheels into kerbs, causing unsightly damage to the rims. The offside rear wheel managed to escape major damage. The nearside front, however, looked grim.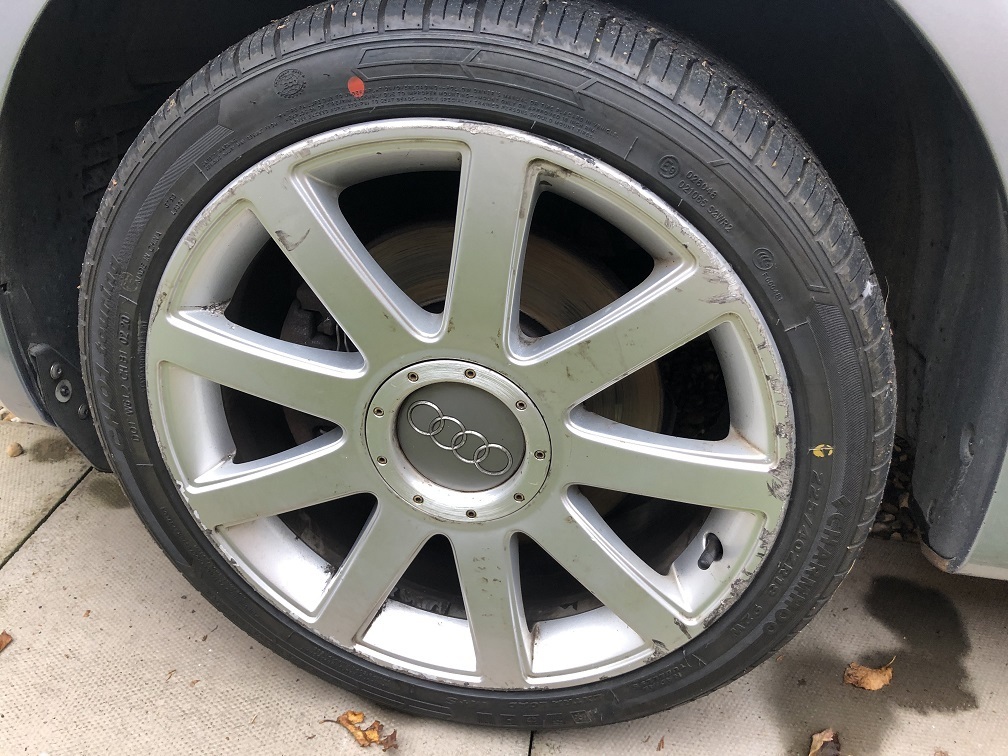 I gave the wheels a good clean, on the inside of the rim as well and checked for cracks. Apart from the kerbing damage, the wheels are good and straight, or should that be round. On the basis that the TT will be used daily, rain or shine, I would rather not spend hundreds of pounds on getting the wheels professionally refurbished, although that is something that would transform the look of the car. Instead, I touched up the damaged rims with silver Hammerite and polished up the spokes. I am pleased with how they turned out, at least for now.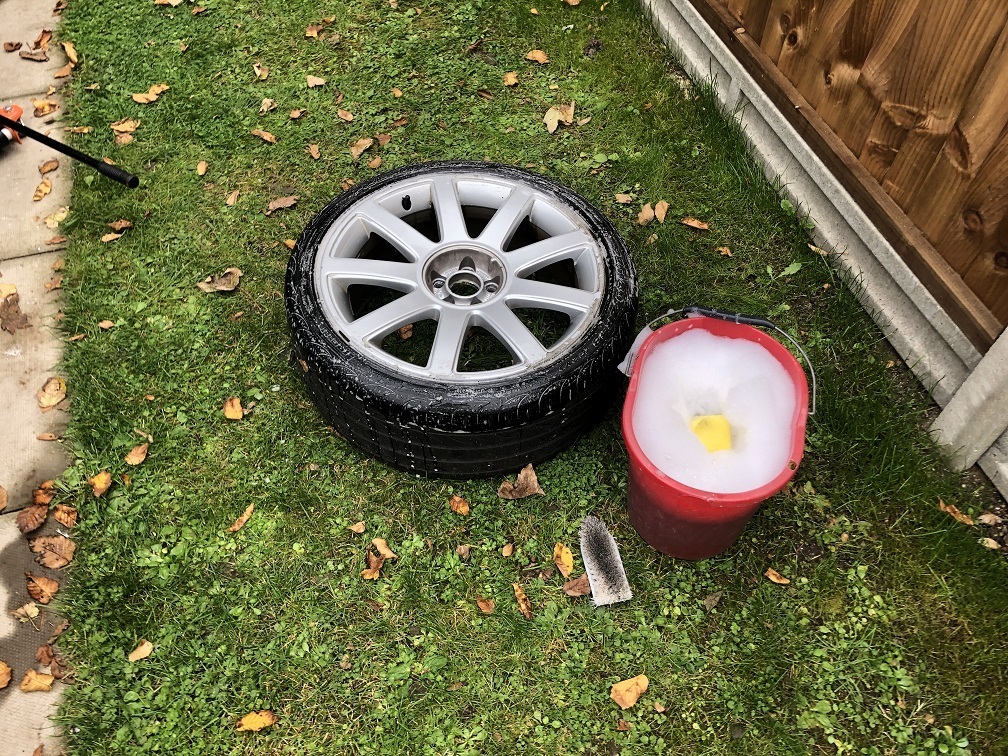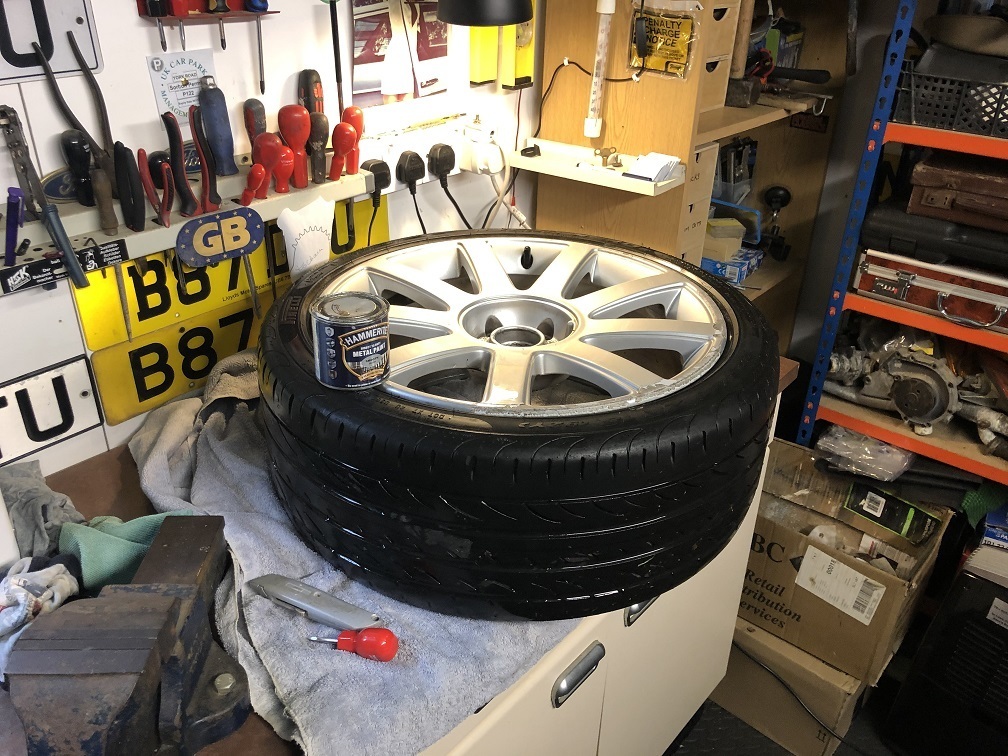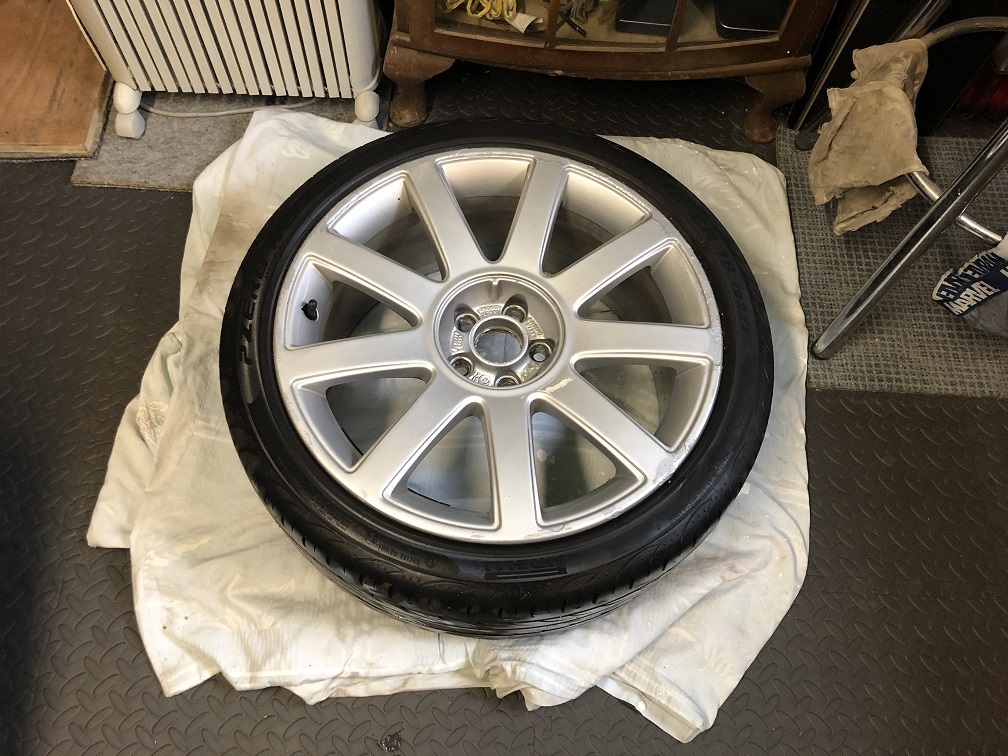 Plan for today is to finish the wheels, fit my private number plates (although I can't get the car re-registered until the logbook comes through) and sort out the head unit issues. Once done, I'll take some pretty photos. Watch this space.