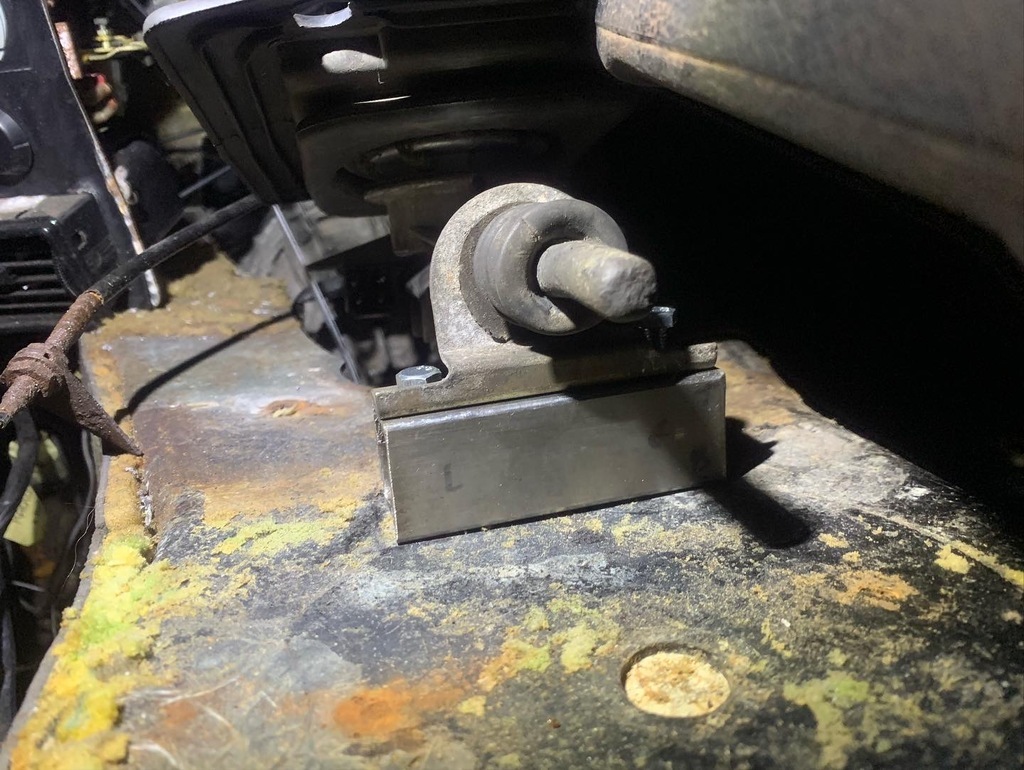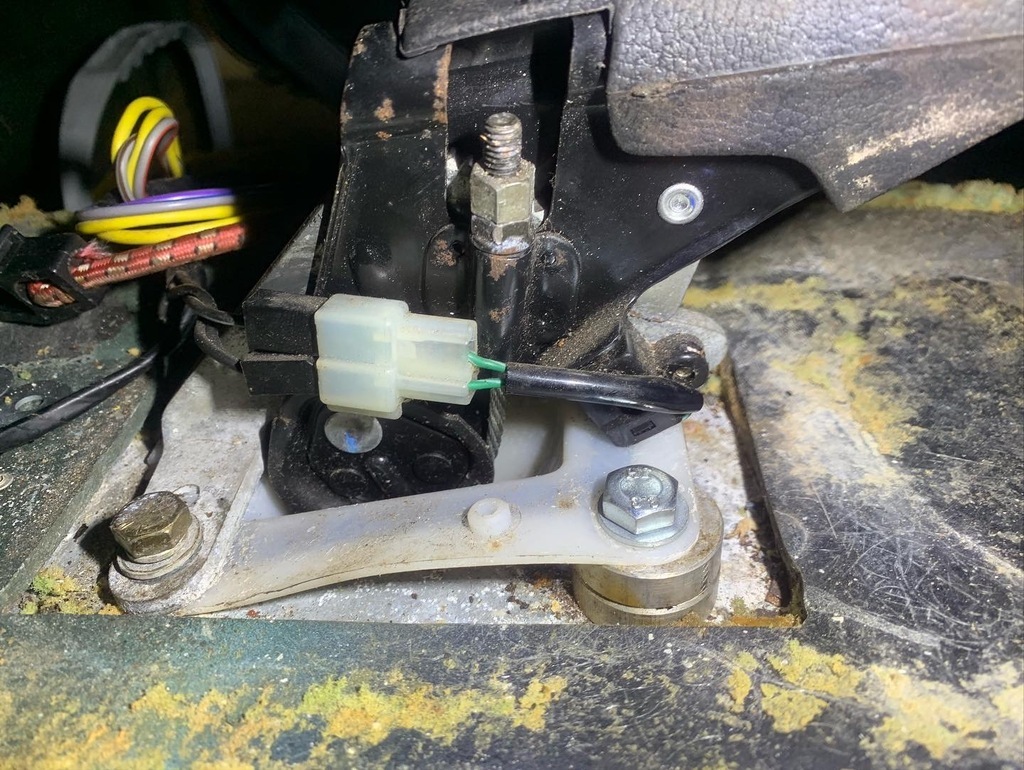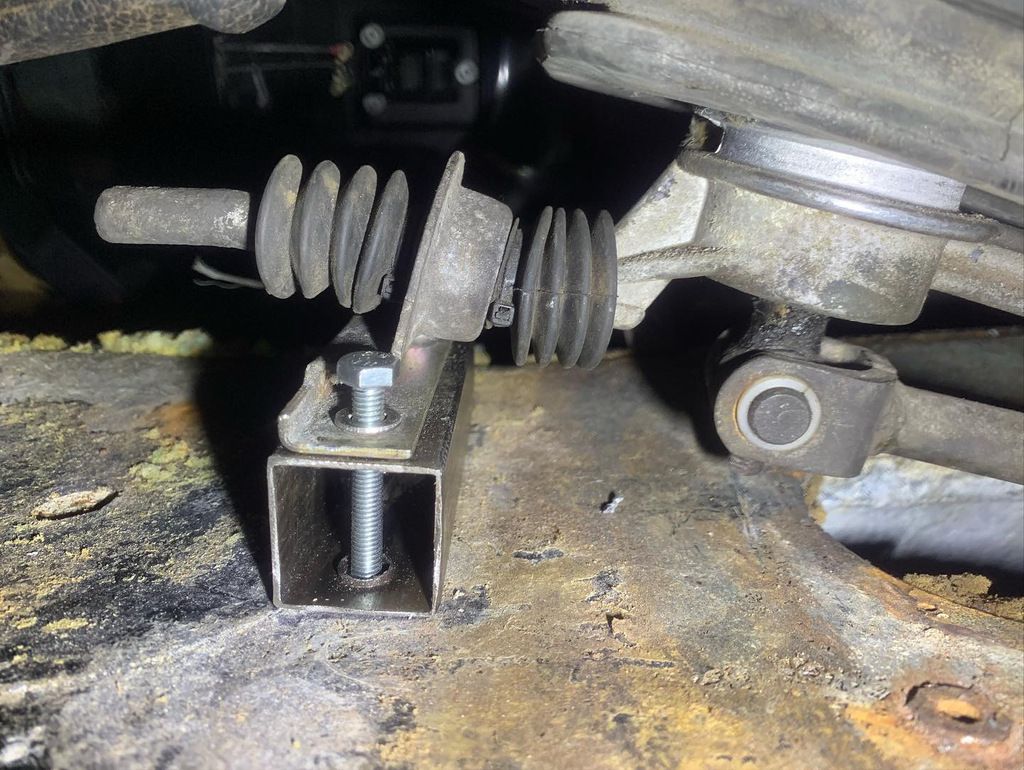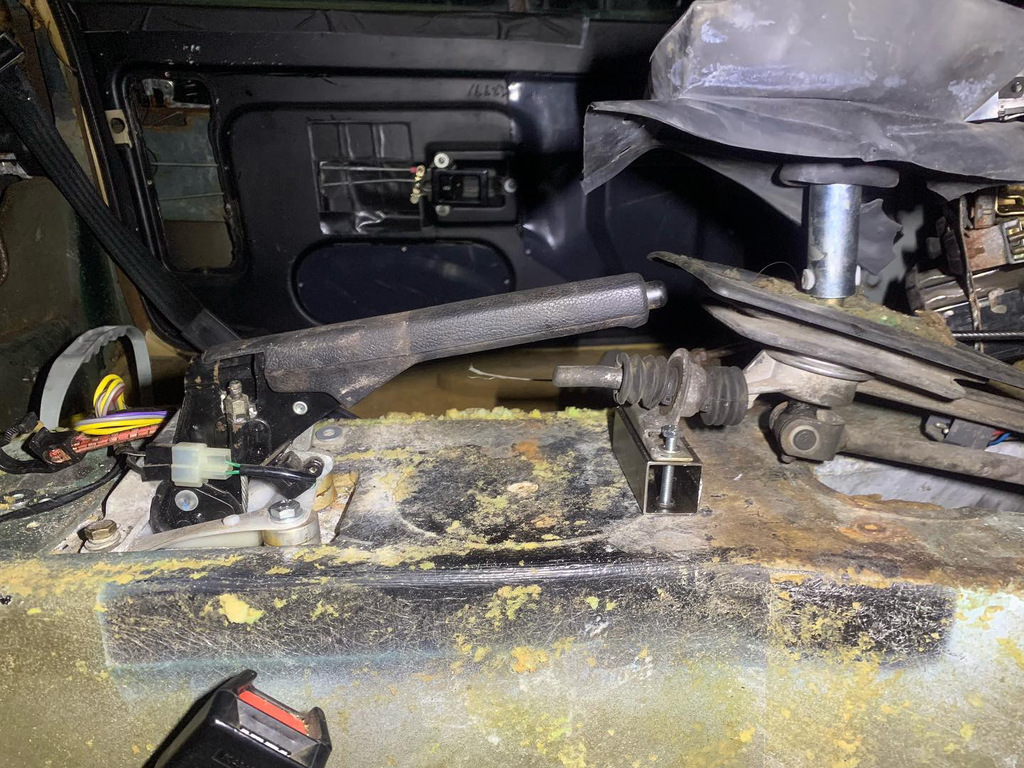 I have done some more extreme bodging....or temporary modifications.
gearstick mechanism all fitted .....well ish I should have use longer iv nuts or I may even weld some nuts on a plate.
but for now sorted.
one problem sorted another created.
the gear-lever now got in the way of the handbrake lever so iv given it some hot rod rake. its on small spacers at the front. which I think will work. we shall see.