&nbsp
PistolPete
Not really! The trip was supposed to happen this year in April but I couldn't have done it this year because of my mortgage situation. Since it's been shunted on a year I should be fine to do it next year. The TF was offered and I just thought yeah that could work.
aveugotadonk
That looks smart. Is that the Seat Leon front lip? I've read it fits quite nicely, yours looks great whatever it is.
kevins
I was never dead set on modifying it (I didn't have a vision!) but I probably would have done some mods. It's the paint side that becomes an issue because it's a metallic pearlescent so it's going to be hard to match and blend. Choosing some easier paint and changing the look entirely was a thought but that seems so wrong now. The LeMans green does look amazing in the sun though. Enjoy the moggy.
A carefully taken photo can hide a world of sins: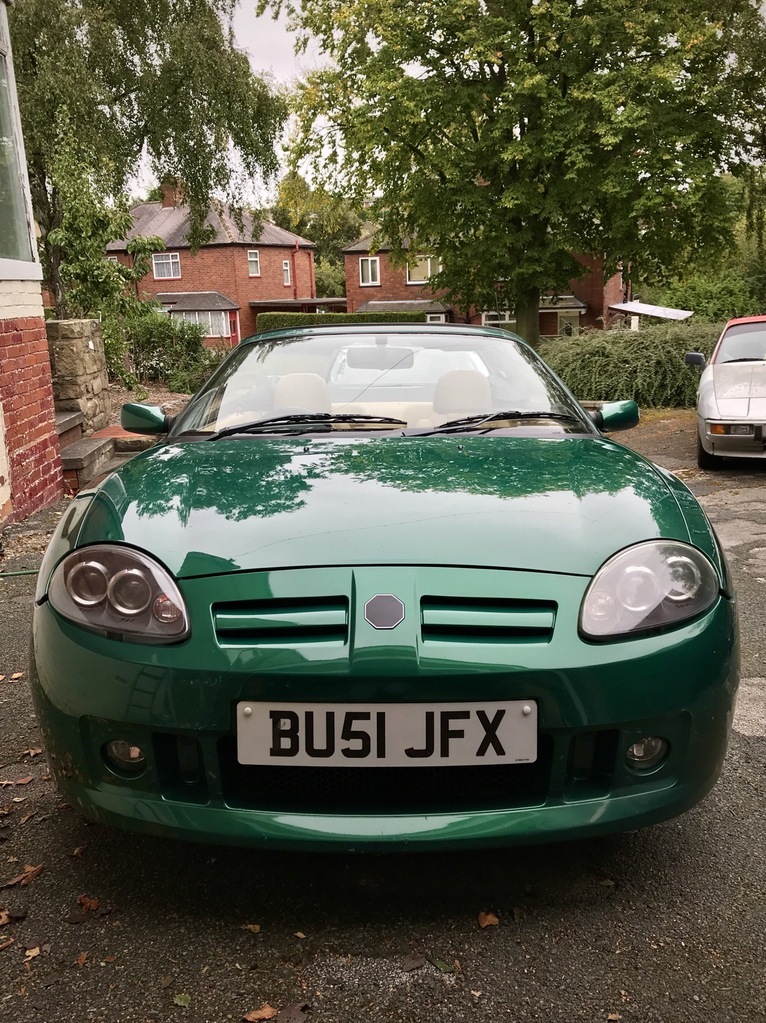 But the reality is the bumper has 2 cracks, a bad scuff and doesn't even fit that well: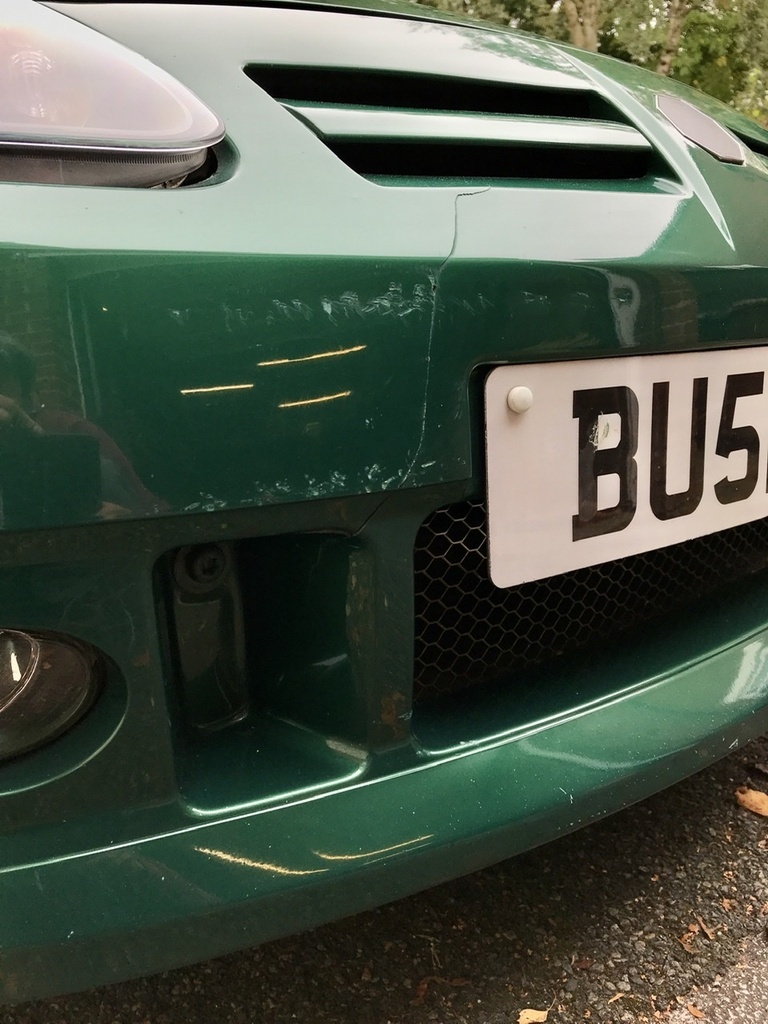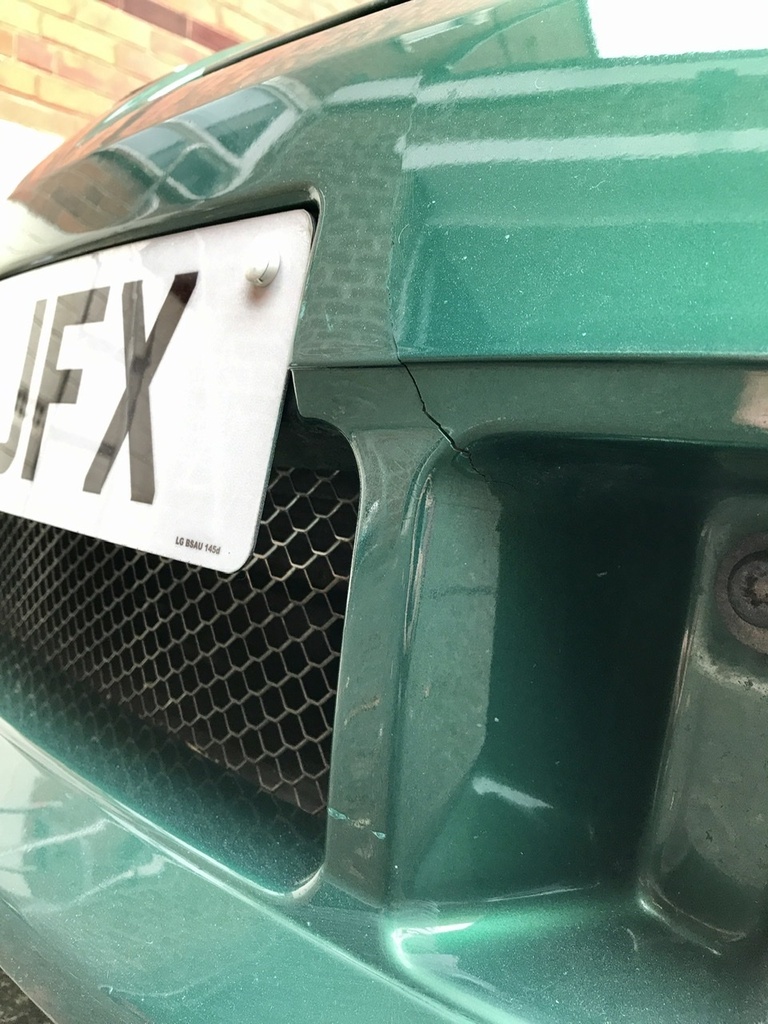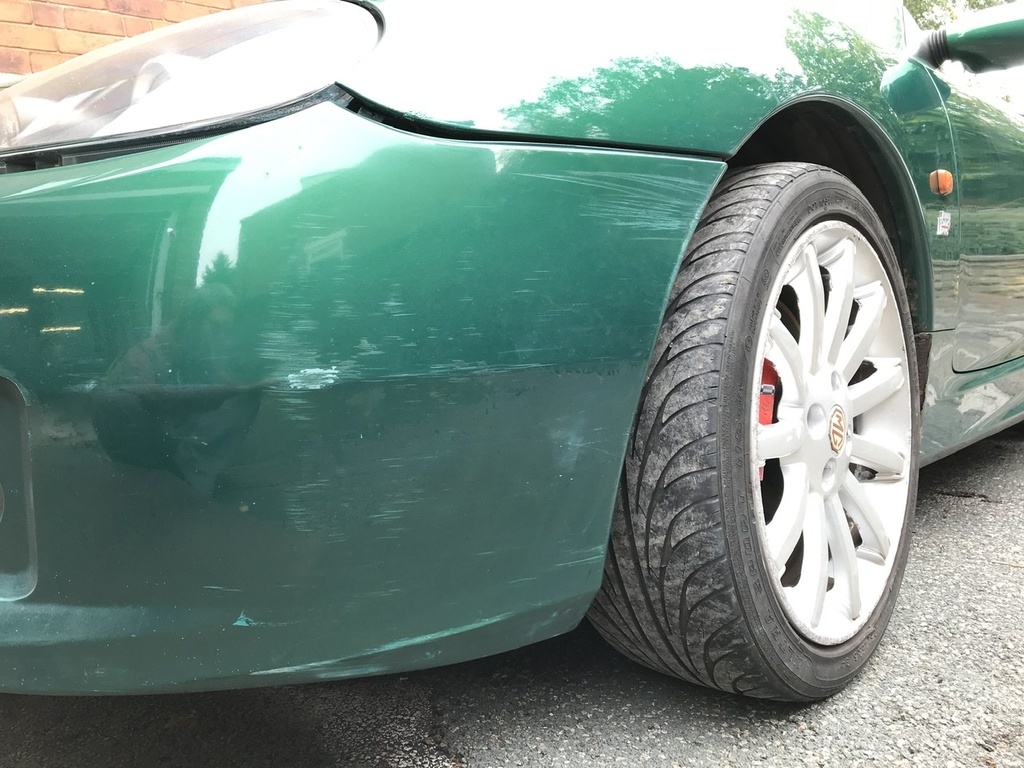 It might not be pristine but it's looking a whole lot better for a good clean and polish. Oh and yes, getting that wheel silver again was a challenge! (and my mate had already hit it with meguires wheel cleaner before I got it).
-Steve-