Not a great update. Nothing has been done to the Astra except an new set of disk spacers have been commissioned but not made yet. Sean has this delivered though.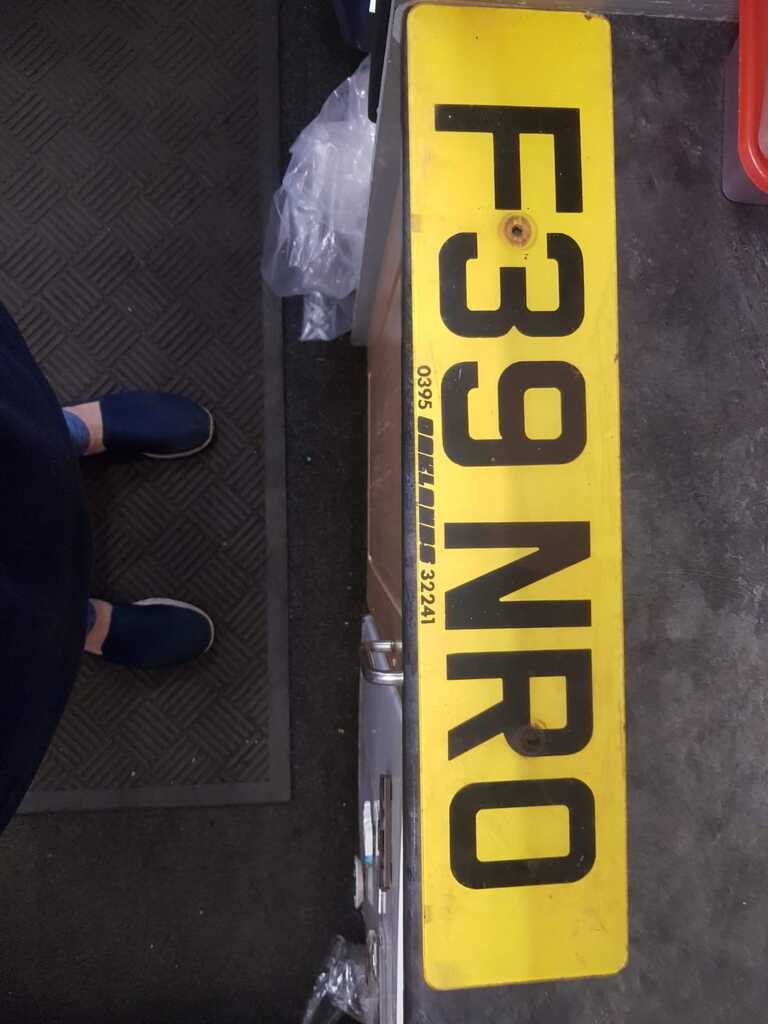 There is only the rear plate though. The front must have gone when I sold the original front bumper. The phone number on the plate is for Budleigh Salterton near Exeter, so at some point in its life, the car went through a car sales down there.
I'm hoping Sean will come and move the car soon, but to be fare he has just rechassied the most rotten Land Rover 90 you've ever seen. This is nearly ready for MOT so it shouldn't be to long. Hopefully.