Hello again everyone... been extremely quiet on the forum for months now, I've been spending a lot of time doing extra shifts at work and working on the house, so I've not had too much time to sit on the forum unfortunately

Some of you will remember my mk2 thread, however it was pretty rusty, and after a lot of thinking, I decided it just wasn't worth the work to make it solid again, and I was never having the time with trying to get the house work done... so I finally seen another mk2 golf for sale that looked like it fitted the bill for what I wanted, I believe a few people on here may know the car when the original owner had it...
So the car in question is a mk2 driver shell, with full cage, 6 pot brakes, cut arches with mbl arches, kw v1 coilovers, smoothed bay and a mk5 r32 engine that didn't run among other modifications (loom not made) people may remember the car from being red with a 3.1 bored out vr6 engine fitted.
The car looked like this from the advert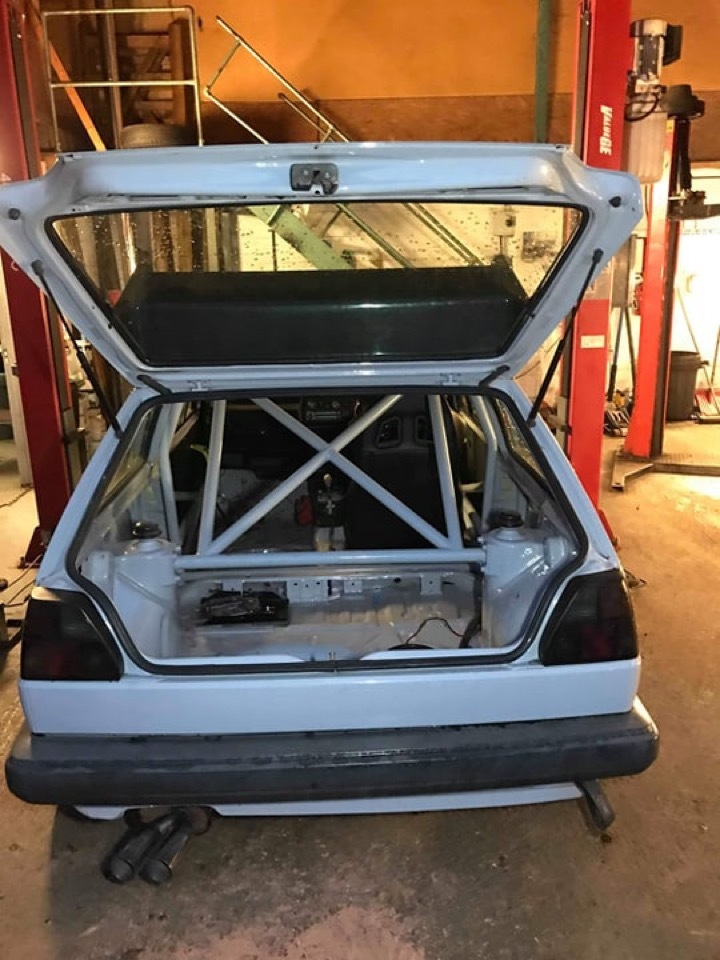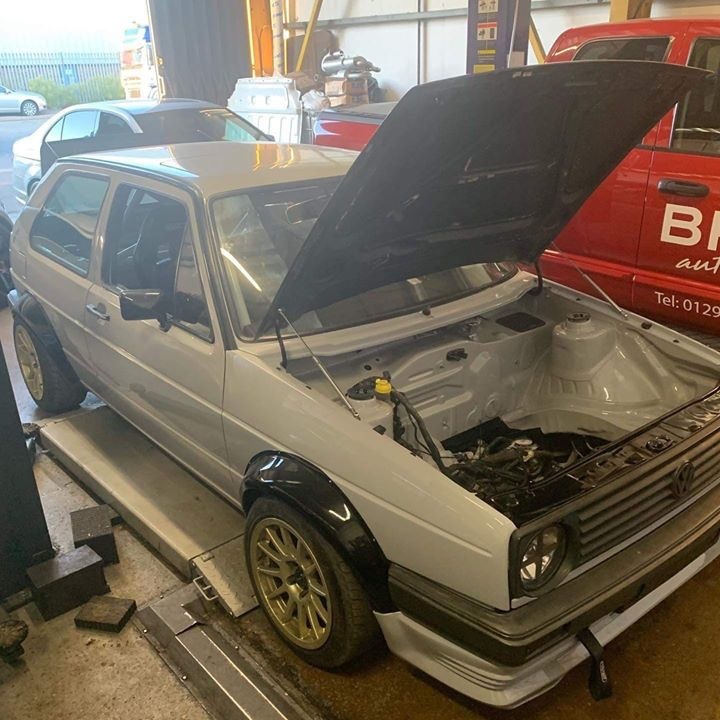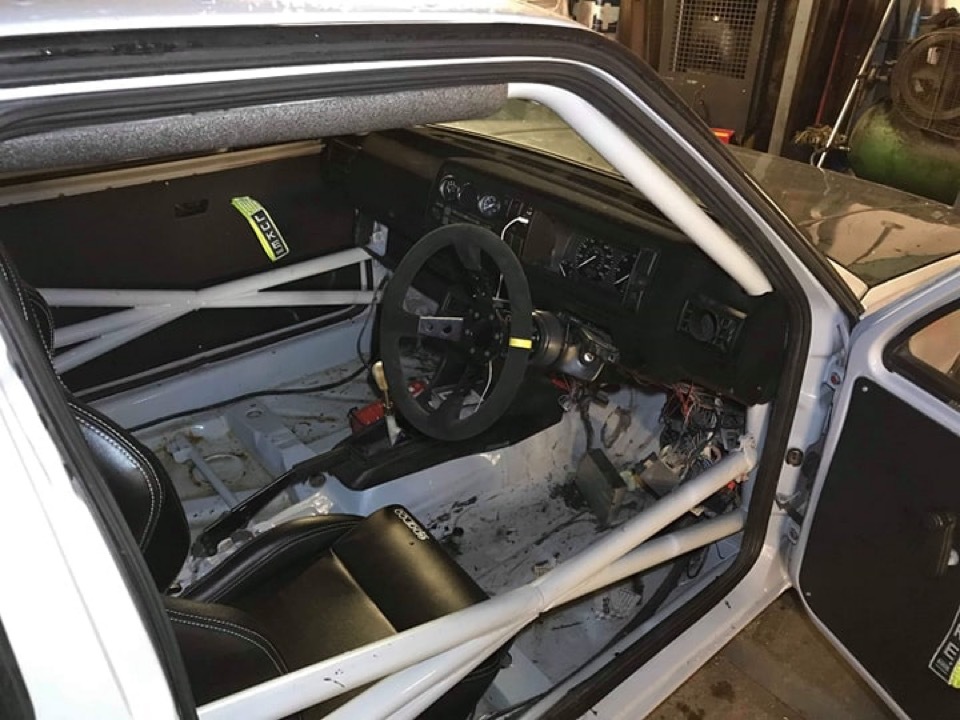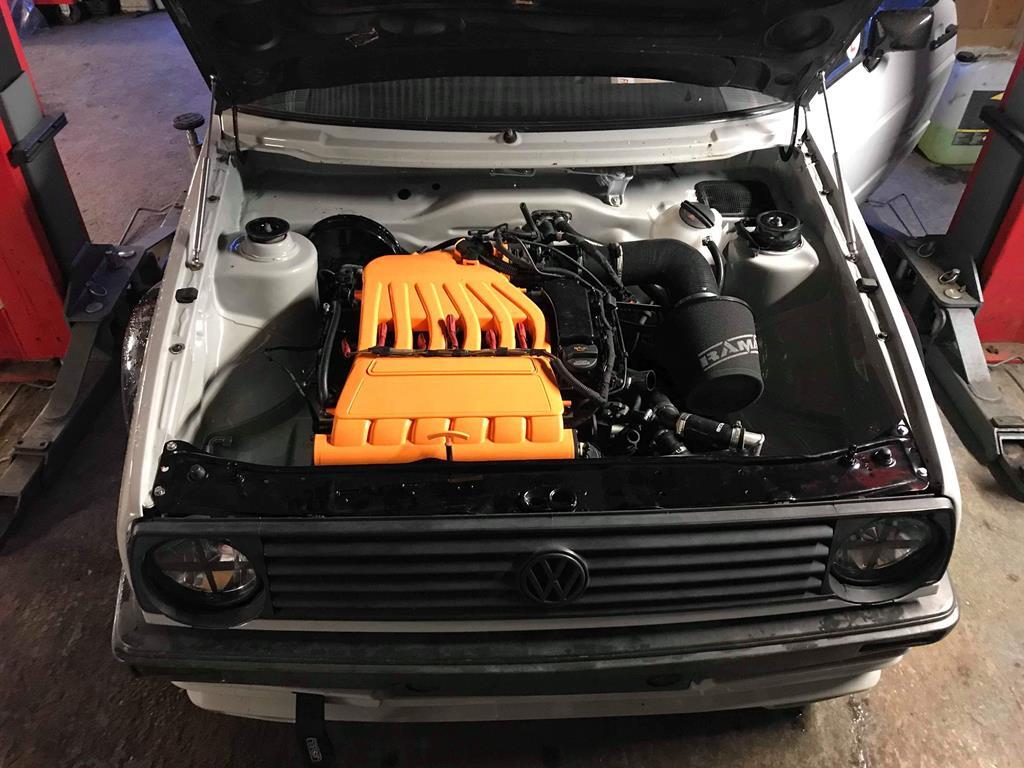 So here i borrowed a friends trailer, hired a l200 and started to make the drive down from Edinburgh to Banbury first thing on the Saturday, made good time, got down, picked it up and got the obligatory photo for Facebook/Instagram
( this is a few weeks ago before the whole Coronavirus situation started)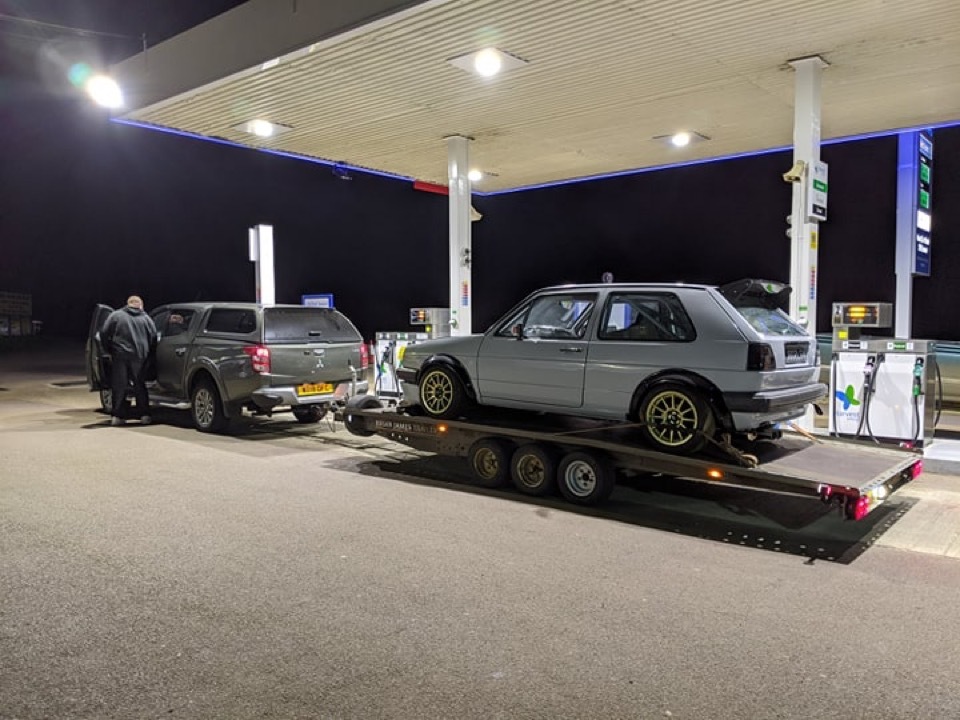 and got back to mine with it into the garage for 3am Sunday morning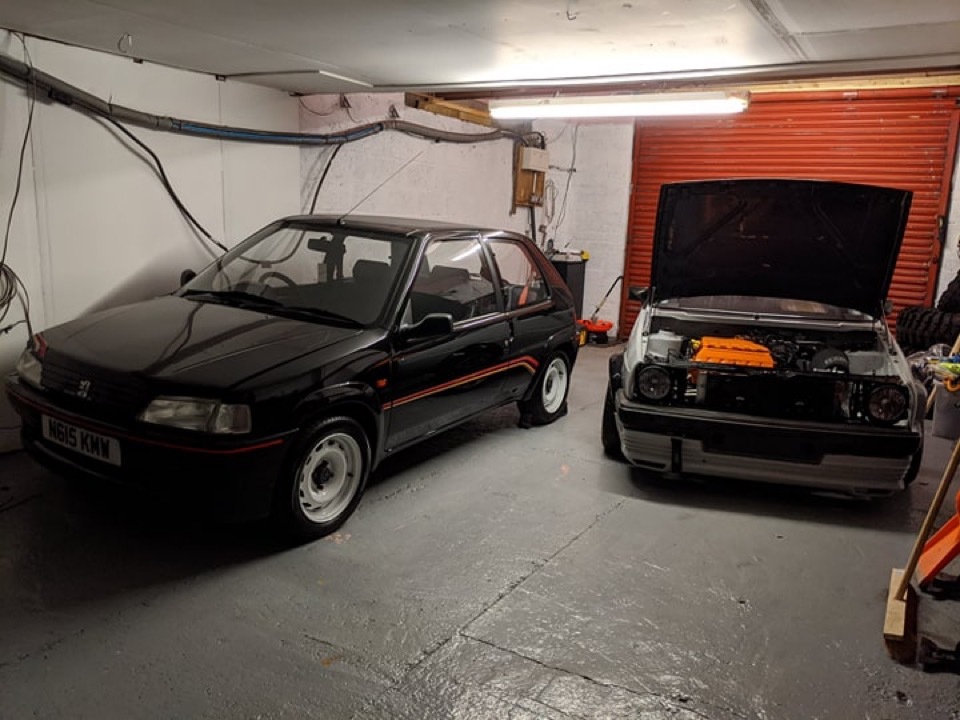 So the car sat there and I went back to work, once back I treated myself to the highest axle stands I could find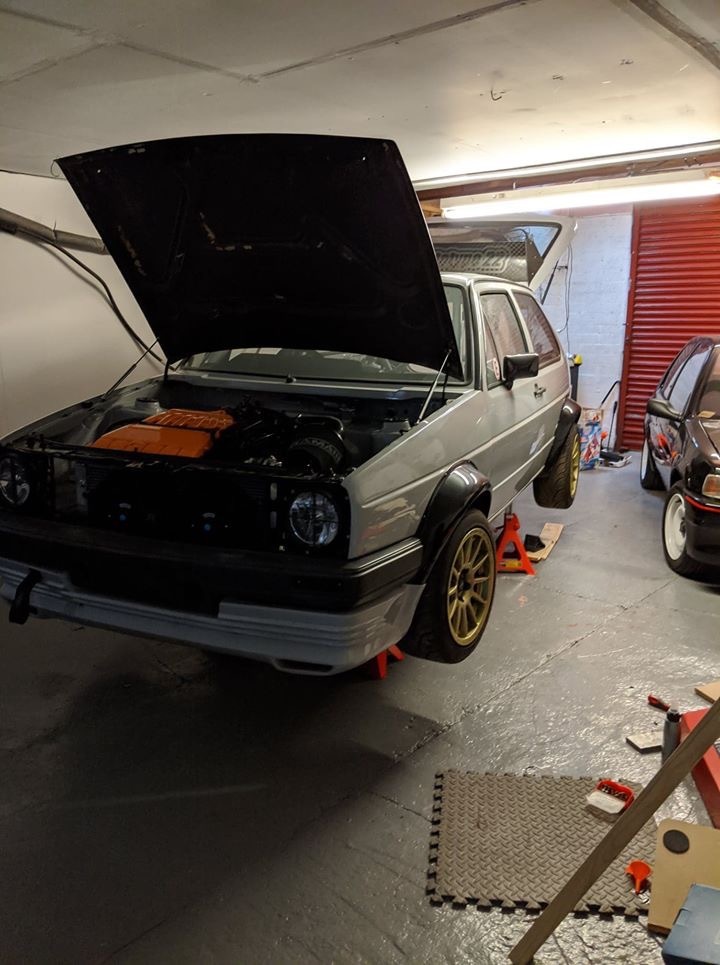 I then got the engine pulled out with a friend...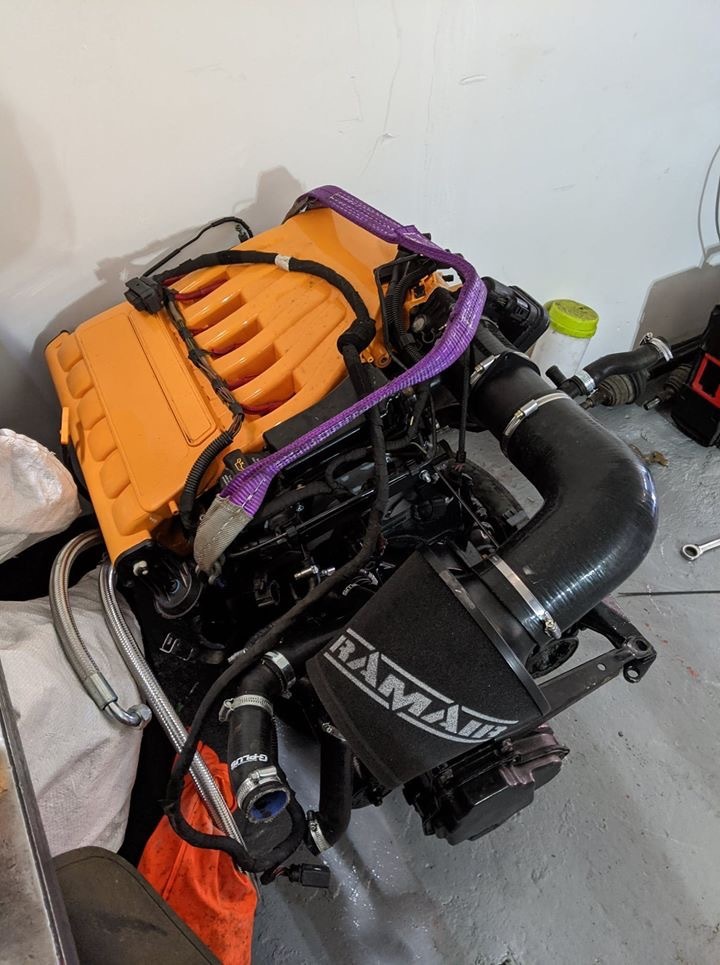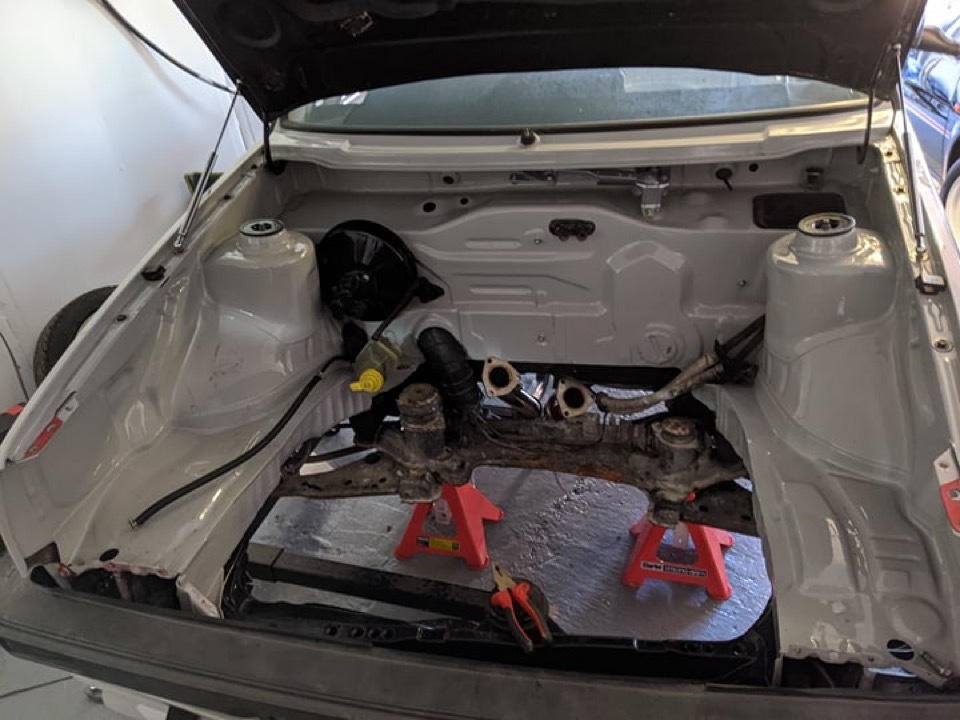 Which takes me as far as I have went so far, the r32 engine is now sold and gone to a friend to go into his mk3 golf cabby. I plan to stick to the trusty 2.8 12v vr6 engine. Parts for these are cheaper when boosting them, and I had already collected a large amount of parts for going for more boost than my last set up...
I have just swapped a friend my na 1.6 mx5 for his spare vr6 engine with arp rod bolts with new rings etc.
These them arrived in the post...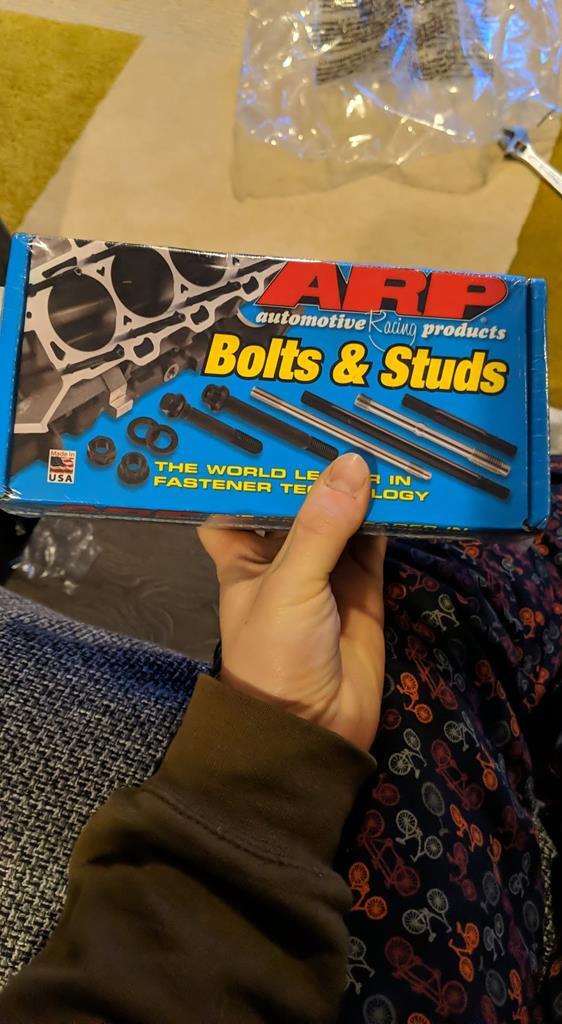 so just need to get them fitted along with the decomp plate and start building the engine up ready to get it fitted.
The shell itself, as you can see from the photos the interior needs a bit of a clean up, the floor could do with a bit of a repaint, there is some rust staining, mostly from there being some water lying in the floor from me collecting it, and 2 small bits needing a weld on the floor where the seat rails have been welded from the inside, but overall it just needs the engine and some mechanicals sorted and it'll be out...
That takes us up to the current progress, I'm awaiting a o2m 6 speed gearbox coming for it with a diesel gear set and quaife lsd fitted to it, which should make a big difference over what the standard vr6 box would
Hopefully social distancing rules relax a bit once I'm home again, and I can start gathering some other bits for it and sell other parts that came with it I no longer need (hoping to pay for the bits I need, with money I get in from selling parts that came with this and from my other mk2 set up)
RRG is my deadline, so let's see how things go