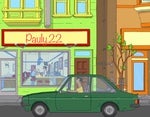 Engine wise, I'd copy these people
rover.ebay.com/rover/0/0/0?mpre=https%3A%2F%2Fwww.ebay.co.uk%2Fulk%2Fitm%2F293041026829
I keep looking at that, it looks and absolute bargain for what it is and I can't believe it hasn't sold yet.
The original S-Type is a very nice car, I restored one back in around 2003 and it was awesome.
My wife would kill me if I brought another one home.