Good morning my fellow Retro-Riders!
Let's start this post by saying:
ALWAYS WEAR YOUR PPE!
Here's why...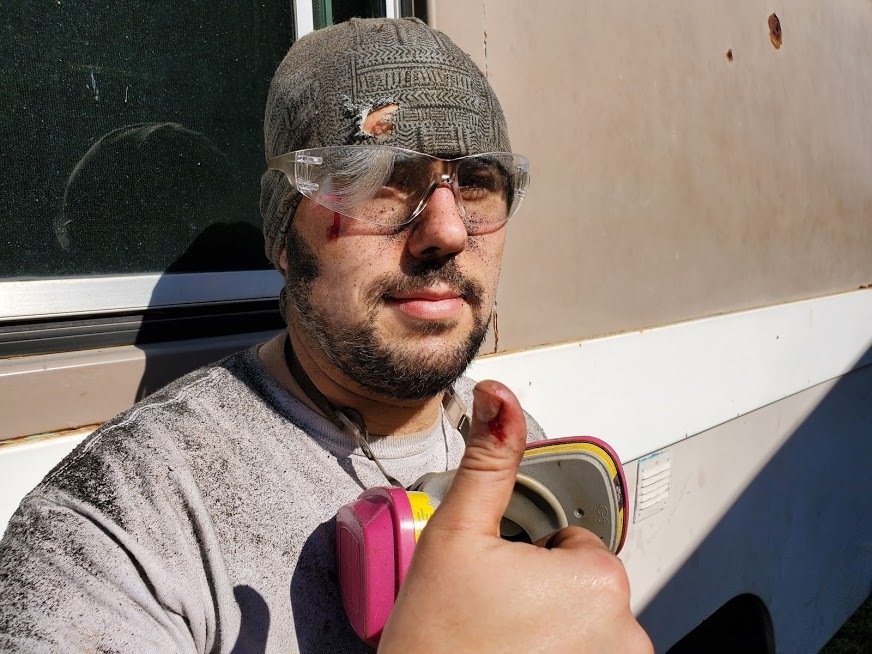 These two are a bit more "graphic"
(Yes that's a lump of my face!)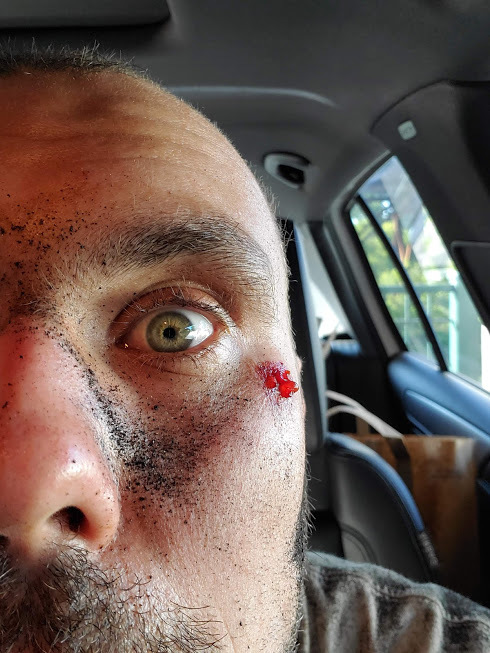 (Yes, that's... my face!)
This is what happens when you use a 4.5" wire wheel in a grinder and for 1 second relax about what you're doing. The grinder shot back, hit my forehead (ripping a hole in L's Buff), coming down OVER MY EYE, hitting my cheek and then as I managed to push it back it took a chunk out of my thumb too!
Fortunately my glasses did what they we're suppose to do and saved my eye... Let's just say a few moments of reflection were required after, though I think L panic'd more than I did.
So, back to the Cortez!
More underseal has been removed, infact I'd say we're about 85% of the way done. However we discovered this.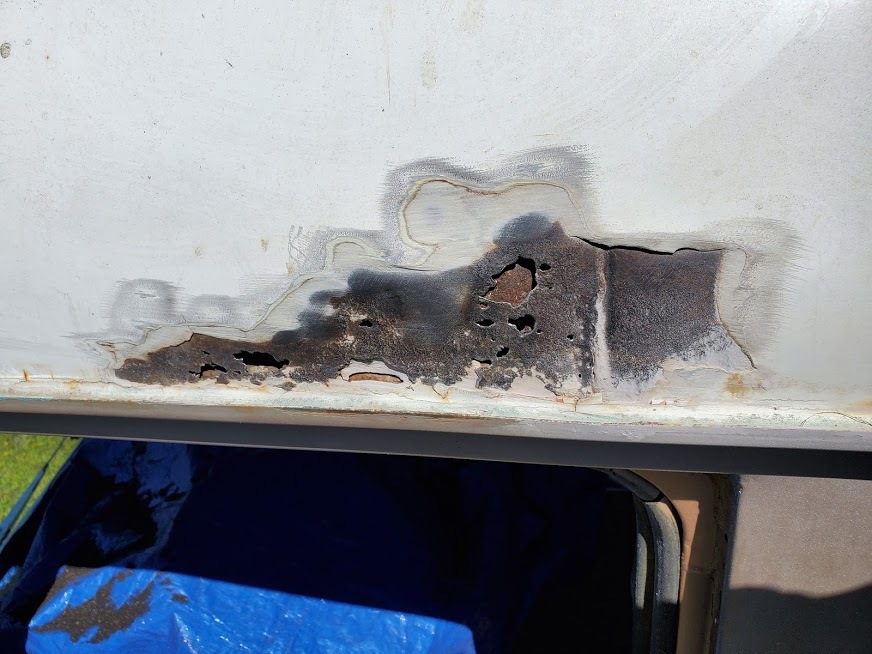 Which turned into this.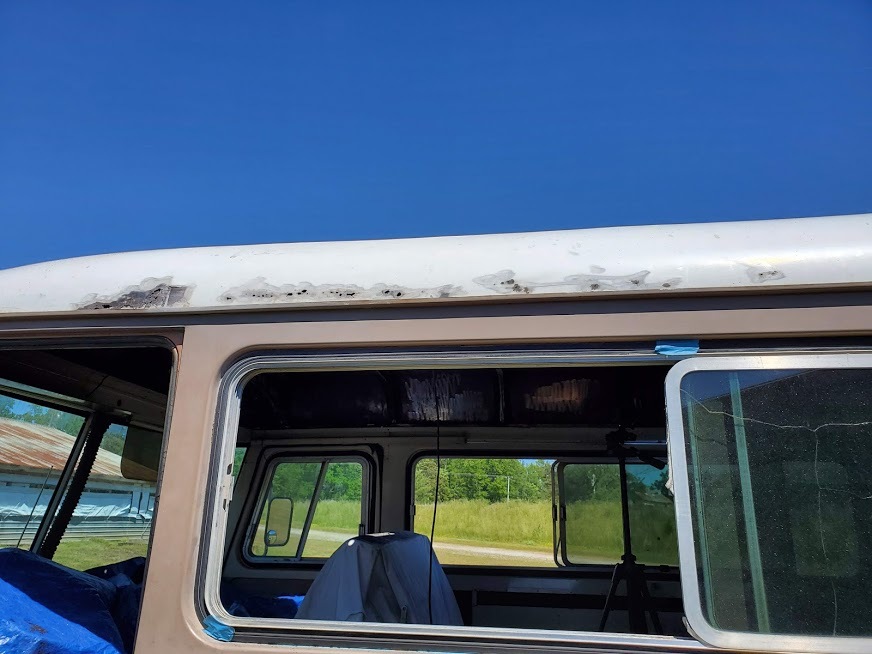 I was working away inside when I made a hole, followed by another one, and another one (
Because I've been to the year 3000, not much has
... Sorry!)
Intrigued I jumped up on the roof and started from the outside, then that all too familiar smell of body filler and white powder rose through the air and 1/2" of body filler was covering more rusty, holey, crinkly metal!... Great!
Speaking of body filler...
From getting out Cortez we knew that the front passenger side had taken a knock at some point, there's damage to the bumper, 1" thick of filler barely hanging on and the door is a bit of a PITA to close. Unfortunately, curiosity got the better of my again and I stuck my wire wheel in to the passenger footwell...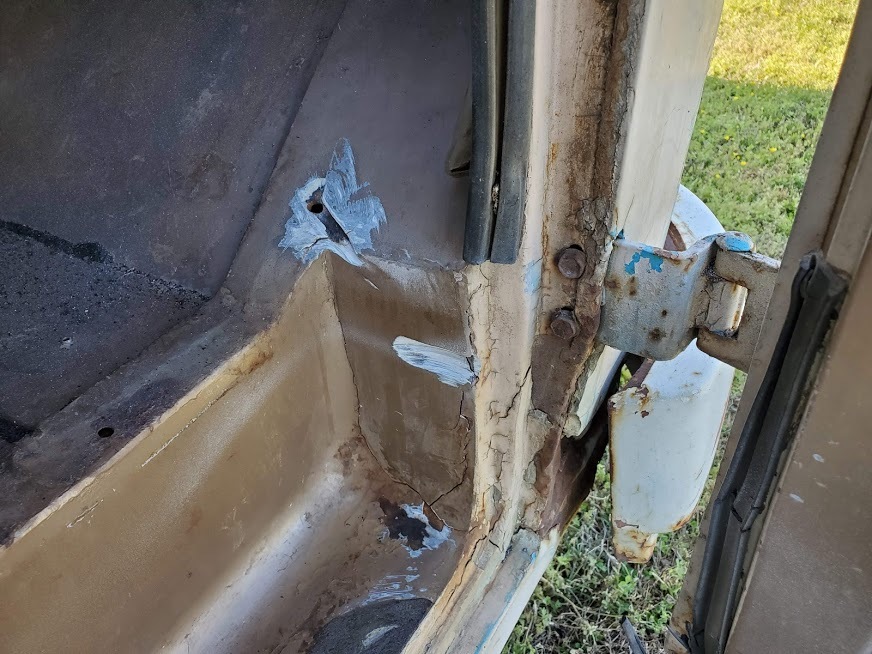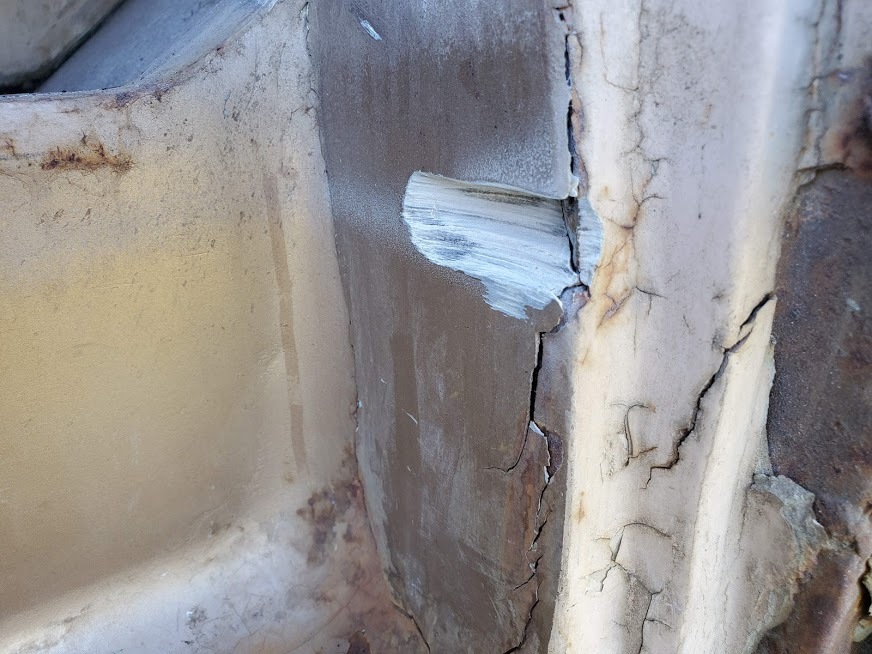 Yay!
Here is the damage of the front corner.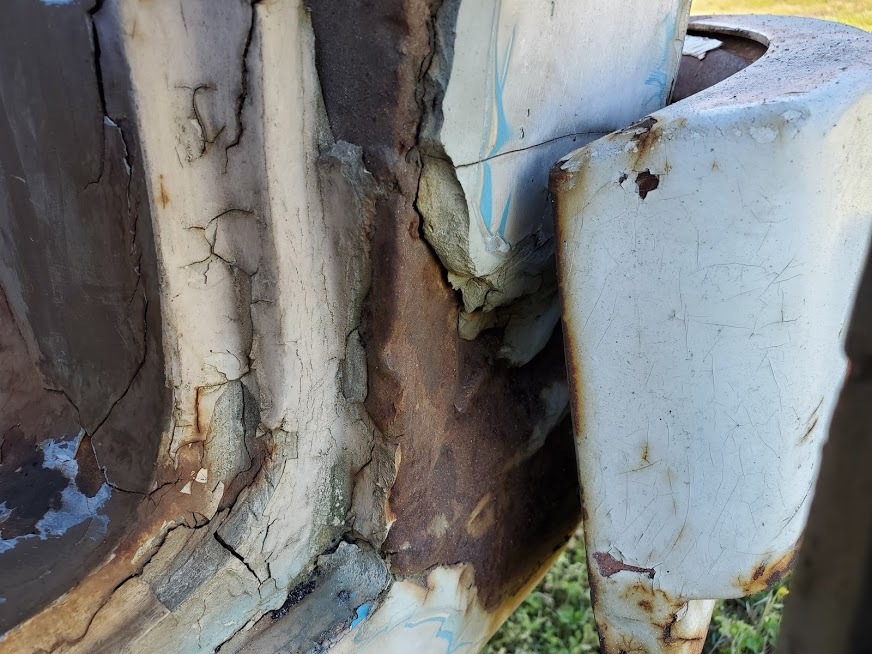 However, as annoying as this is, we knew we'd have some welding to do, however, "some" it turning into "a lot" rather quickly but we'll get it done!
Have a great day! I'm going to enjoy it by looking out of both of my eyes and feeling grateful!
Andy