&nbsp
This car's going to fight me all the way, I can feel it! The week before lockdown I visited the farm to get a bit done, stone chip and paint the boot floor etc. I bought a door and ignition lock set as I didn't have a key for the doors, so while the Stone chip was drying I thought I'd change the ignition lock.
I did a bit of research on this the day before and it didn't seem too complicated, so off I went. Wheel off, indicator assembly loosened, barrel out. We're flying! Put the new one in, turned it - except I didn't. Ignition wouldn't turn, couldn't get it out of park. Chewed on for five minutes jiggling things (Ooh-err missus) but no joy. No problem, I thought, I'll put the old one back in. Which I did. And that didn't work now either.
The column's fairly complicated, with various mechanical switches and lockouts, all of which I checked in case they were jammed or sticking. After I'd swapped the switches twelvty times I thought that the easiest way might be to remove the column so I could play with it at home. First job, disconnect the shifter linkage - which was half buried under the servo and wiper motor. It had what booked like a nail holding it together, and I managed to get myself contorted enough to be able to get some pliers on it. Of course, it promptly snapped.
I now can't get at it without removing the aforementioned wiper motor and servo. FML springs to mind.
Going to drive up next week, just to test my eyesight like, and try and whip the column off so I can bring it home. Worst comes to worst I know where there's three Oldsmobiles of a similar era being broken so can always get a new one.
I've decided on wheels, although I know that's well down the list. Going for the steel Rallye wheel look, but bigger: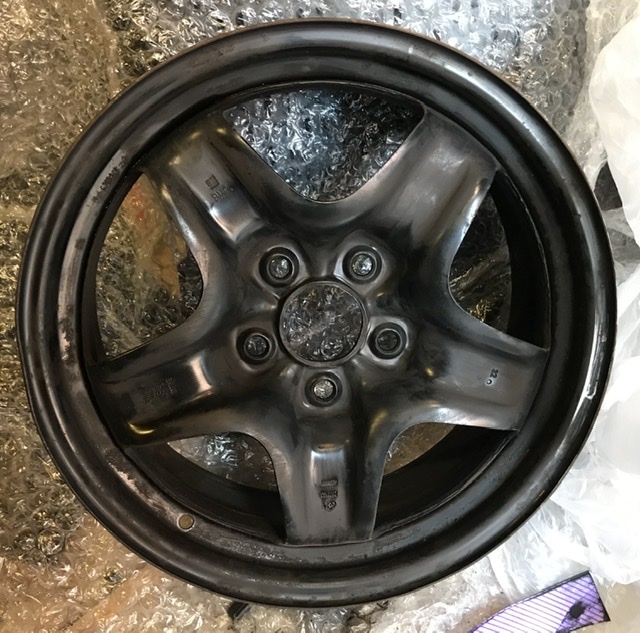 Insignia 17s, the right look and PCD, just need a bit of banding action to look more like this: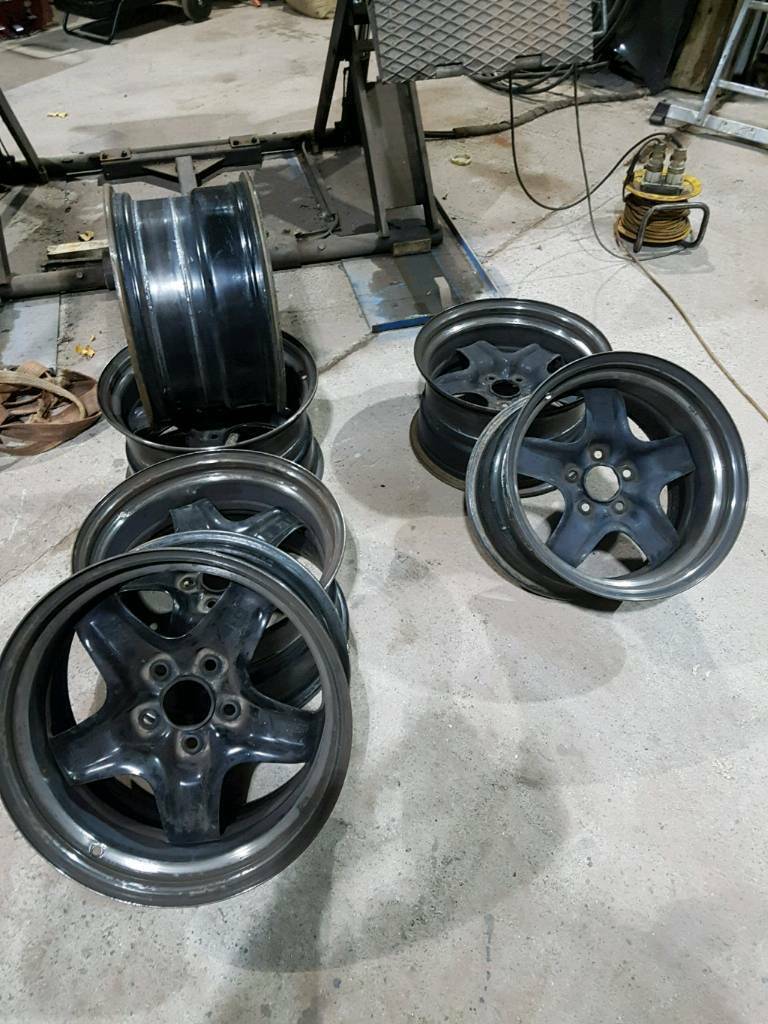 Bought one on Fleabay and gave it a quick flash of rallye silver: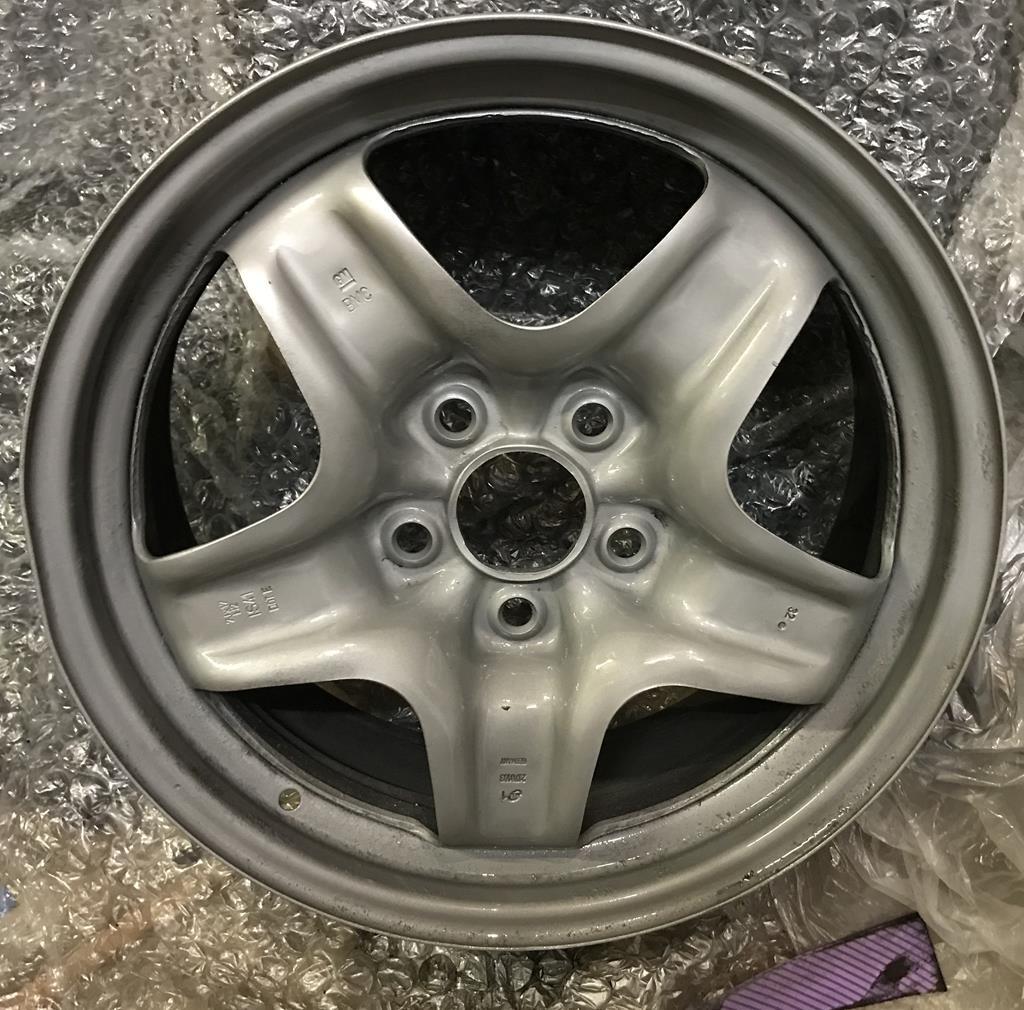 Which has decided me on gloss black, both for the wheels and the car. This is how I want it to look eventually, but with the deep-dish steels: