My back has been playing up more and more since December when my legs gave way under me.
Started under a physiotherapist two weeks ago, last week she did some Acupuncture which really seemed to work. But by Friday morning my back was killing me again, so I called for an appointment with her, got told, nothing available, so decided to just ride it out to October when my next appointment is booked.
On Tuesday at 12.30 I got a call from them that there was a cancellation at 4.30 was I interested, of course.
I needed her to try manage this back so that I could handle the 24 hours we will be awake and on the go (I do not sleep or fit very well in planes, so keep moving the whole flight) so more acupuncture and some gentle manipulation of my spine was needed.
She did this exceptionally well.
I fell asleep on the bed......
After physio I went to see my good friend Joy and take her dog Wyzz for a walk.
Followed by dinner, thankfully they both were happy to see me, I think Wyzz loves that I take him for much longer walks than Joy as she is so incapacitated, but she continues to be a good and caring friend, who always has ten people worse off than her to look out for.
Amazing dinner deal, two main courses, and two pint drinks £13.60
Pub meals can deliver sometimes when you just cannot be bothered with cooking at home.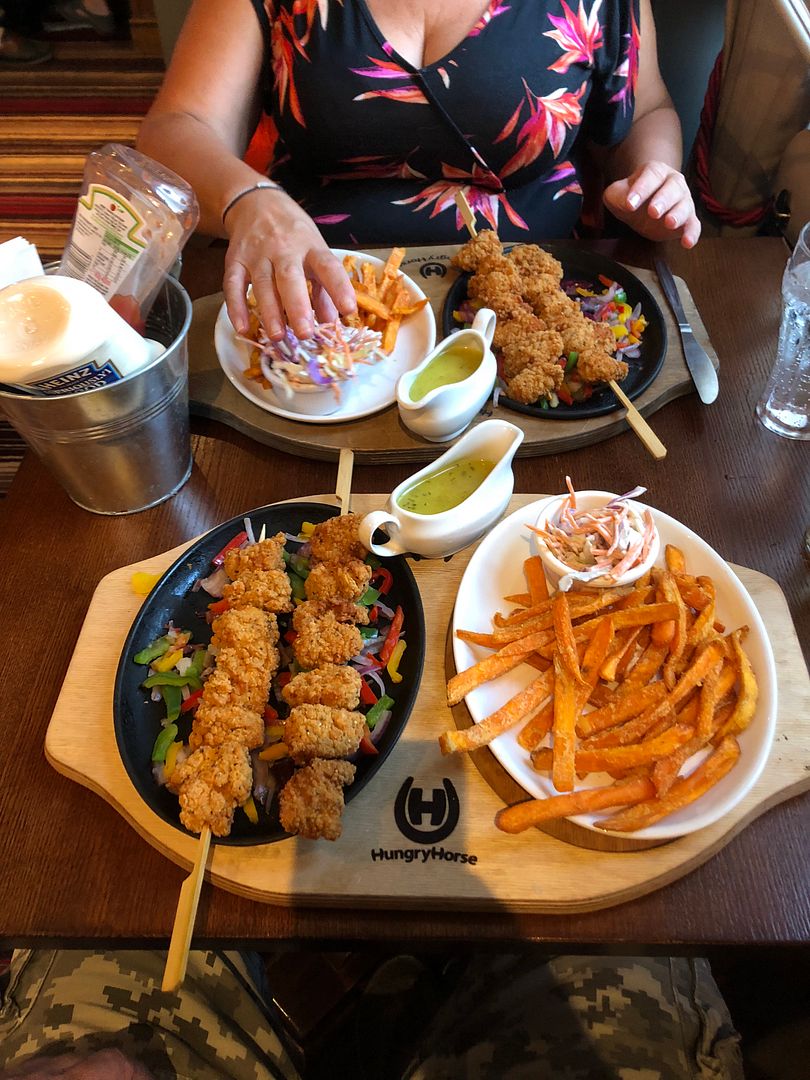 As I was still hurting, I left early and was in bed by 10.00pm with a drink, preparing for the road trip.
Discovered Mountain Dew last year..... pure poison, just as I love it.
Think Rednecks and Hillbilly's.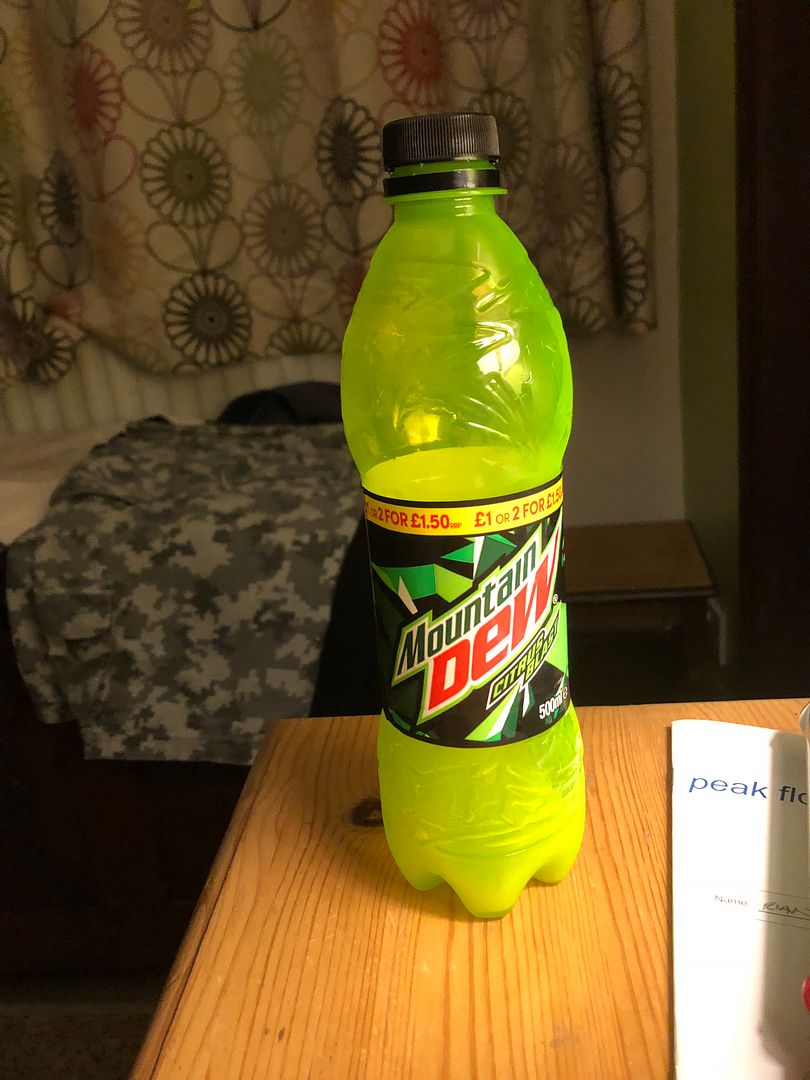 Had a conversation with Caleb the cat sitter this morning.........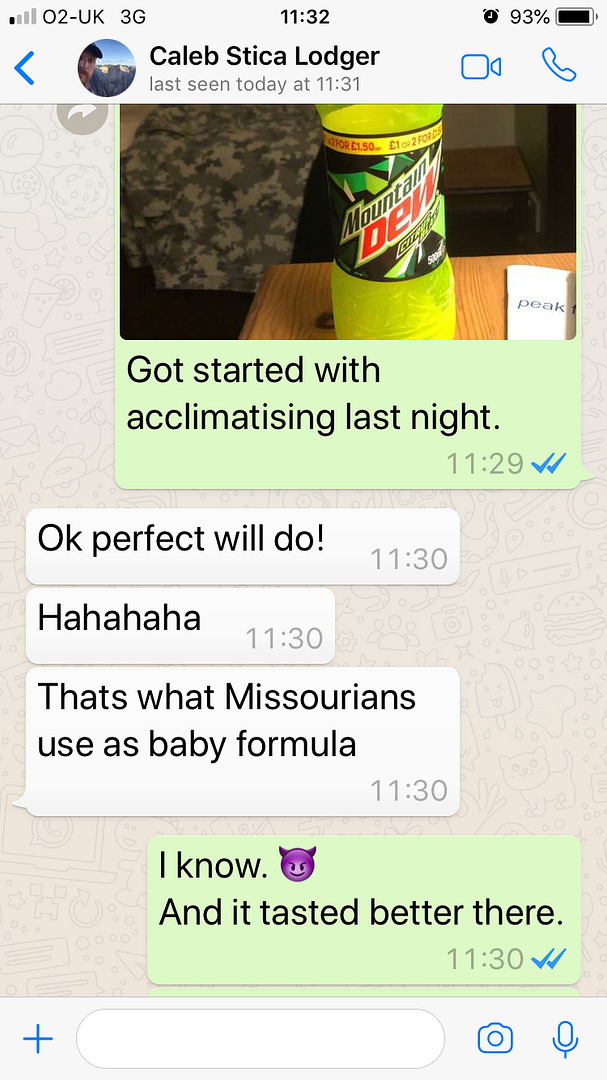 Lastly, went to town for various things today, including banking and mobile phone shop, plus late lunch with Joy.
Found a £3.00 "Bolt on" for the mobile phone that allows me a lot of telephone time, using my data allowance in the USA dropping the call cost right down from the historical rip off costs.
craigrk
and I are also going to test out some other cost saving technology while we are travelling
More about that later.
I will start to pack my bag soon.