Been a bit busy, as always.
Our flight from Heathrow to Chicago on British Airways was uneventful, but I have to say that staff on the flight were exceptional in the way they managed all the passengers.
Eventually made it to Chicago.
We got to St Louis by 16.15 and then collected our baggage and went outside, Dennis was there within minutes to pick us up, a case of cold beers along for us.
Traffic on the motorway was a bit rubbish, so we went to Rogers first for a beer and chat.
His wife Debbie was on hand to feed us his home made smoked sausage and beer.
Fun girl.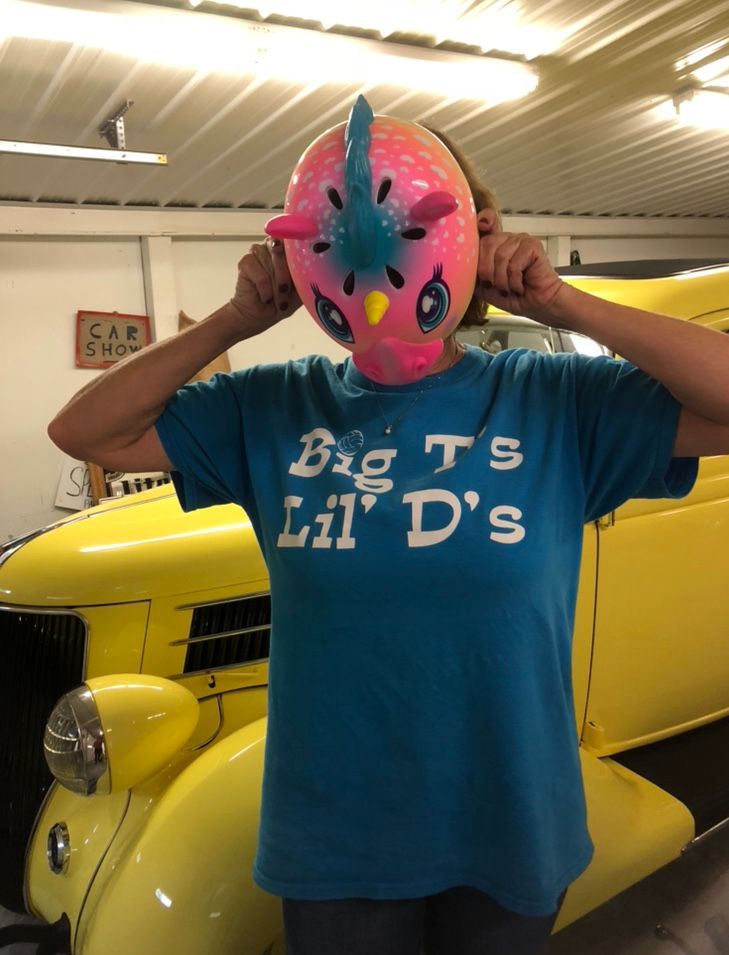 Off to fetch more snacks.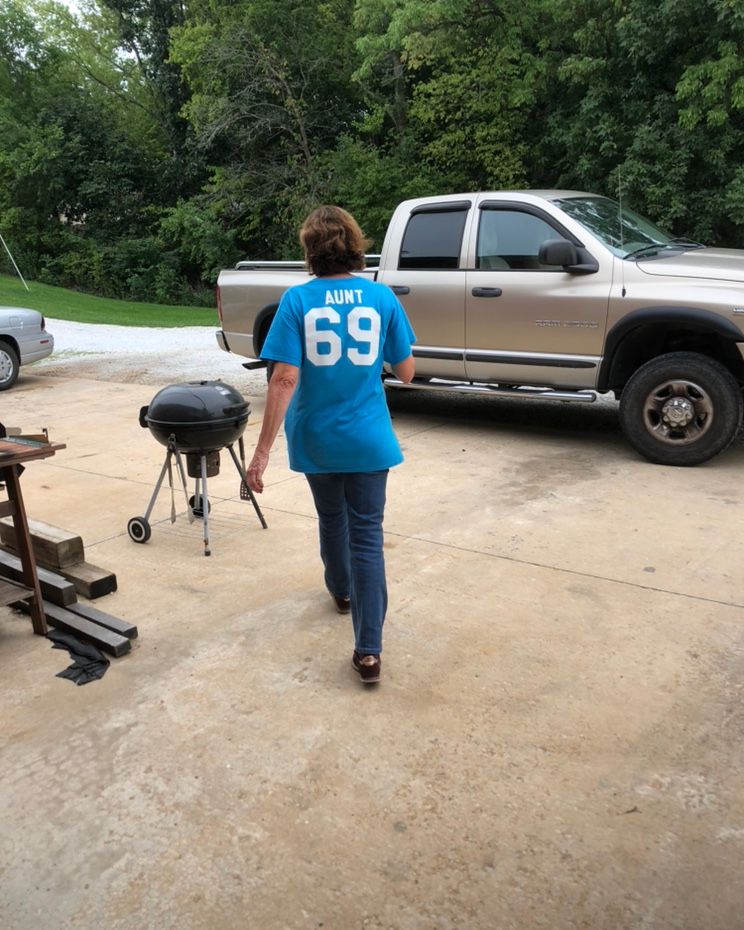 Then we went off with Roger in his favourite truck..... along with Spotless, his gun dog.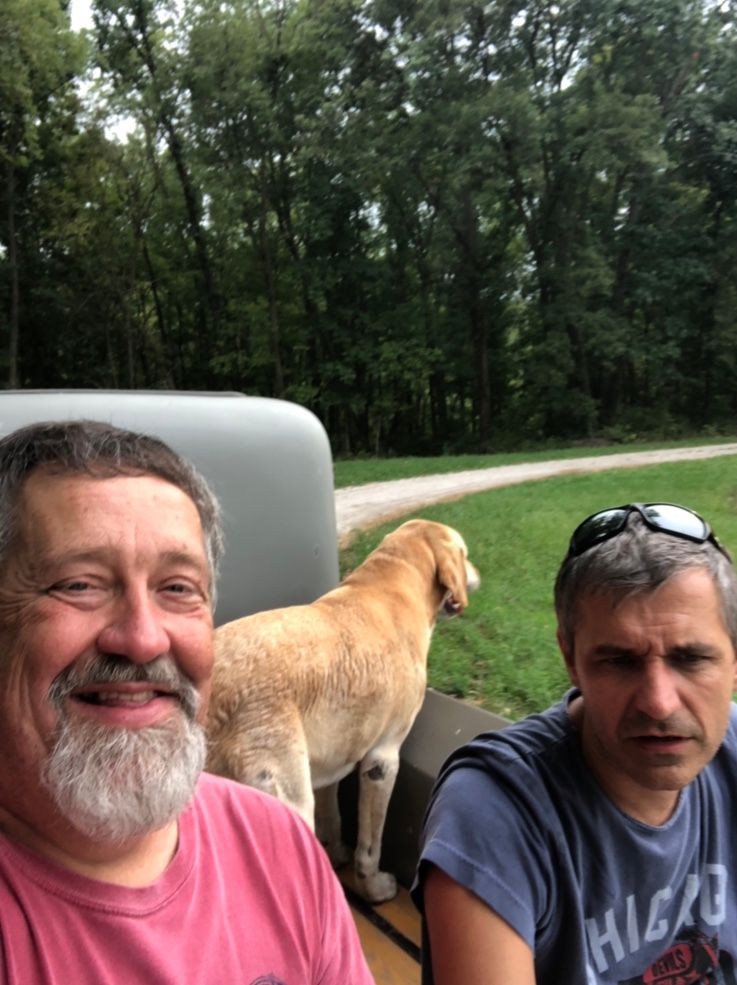 One of the many tractors Roger owns that Dennis painted for him.
Then a nice ride around the property on the back of the truck.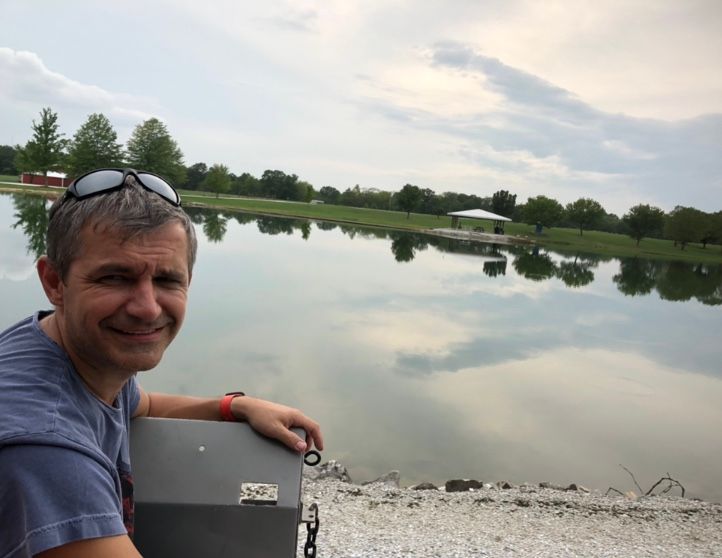 Back at Dennis' place, relaxing on the deck of his replica gas station.
Things were headed along as they always do, friends who are closer than family.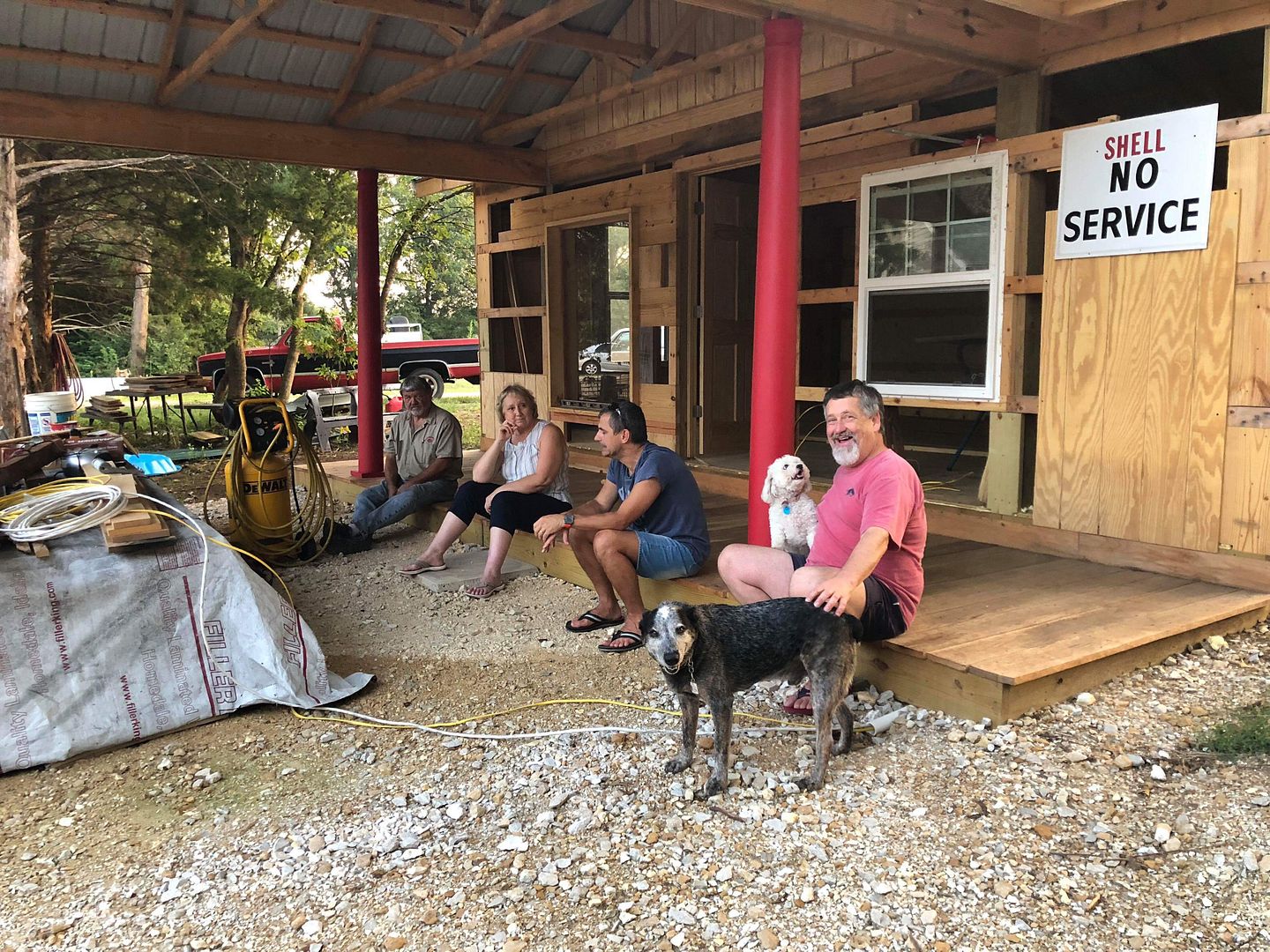 We carried on till about 10.30 USA time before we went to bed, 24hours straight awake.
I slept till 03.00 and Craig got up an hour later.
He may have slept a few more hours later in the morning, lucky guy.