Hi guys,
So I've bought a car. I wasn't really LOOKING to buy a car, but then I think most of us are still looking even when we tell ourselves we aren't.
I was actually looking for a motorbike. My brother is a motorcyclist and has been getting me more and more interested. My girlfriend was encouraging me to get a license as well, so obviously I was browsing for something cool to get when I had gotten the all important piece of paper.
I mentally set aside a budget and mused that I really should get around to the practicalities before buying something to sit on the drive.
The next morning (a bleary-eyed monday morning),
rmad
of this parish sent me a link to what you see below. It was close, and it had an hour to go. It looked super cool, I loved the column shift manual and bench seat but I have a few projects on the go already and was slightly put off by the fact I couldn't view such an old motor before auction end. I showed it to Lisa and, well she asked me how much I was bidding on it! (Answer: mentally assigned motorbike budget!)
So a short little while later I was the owner of this beauty!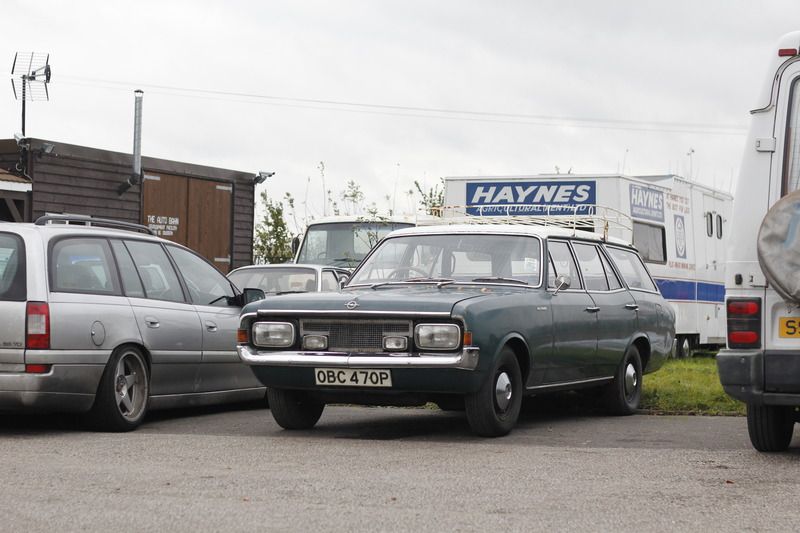 1968 Opel Rekord Caravan, originally sold to Nigeria, then imported into the UK in 1976 (hence the plate).
It was delivered yesterday, and we set about assessing the state. It was in good nick.... REALLY good nick. The owner had described it rather fairly. Its worst issue is a crispy rear valance and the fact two of the doors don't want to latch closed any more. Oh and the seized engine. Did I mention the seized engine?
Immediately set about assessing the engine. The previous owner said they'd tried soaking the bores and giving it some rocking in gear but had had no luck. We filled the bores with diesel and let it sit while I looked at the door locks. Sadly however, the engine is really really seized. We tried rocking it, towing it in gear, breaker bar on the bottom pulley. All led to no joy, other than slithering across the car park with my wheels locked solid.
So while prepping to remove the dead duck, I had a look through what lay in the car. You can really see some of the hints at this car being used in Africa.
Theres a whopping sump guard made out of 1/4" steel plate, and that grille you see in the pictures is equally hench (I guess to ward off stones, animals and what not!)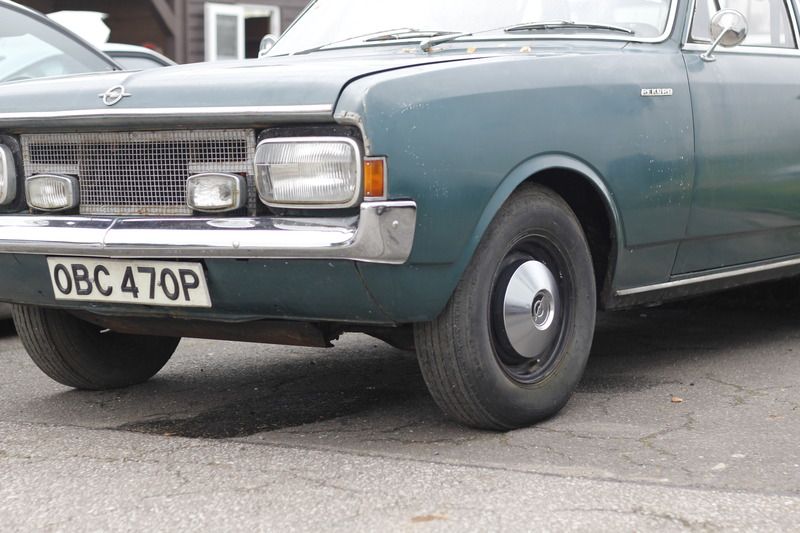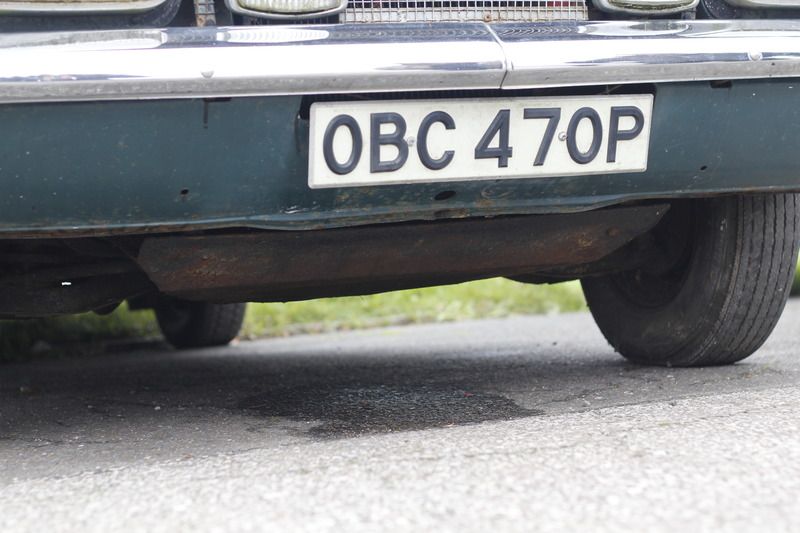 Various little details from inside and around it...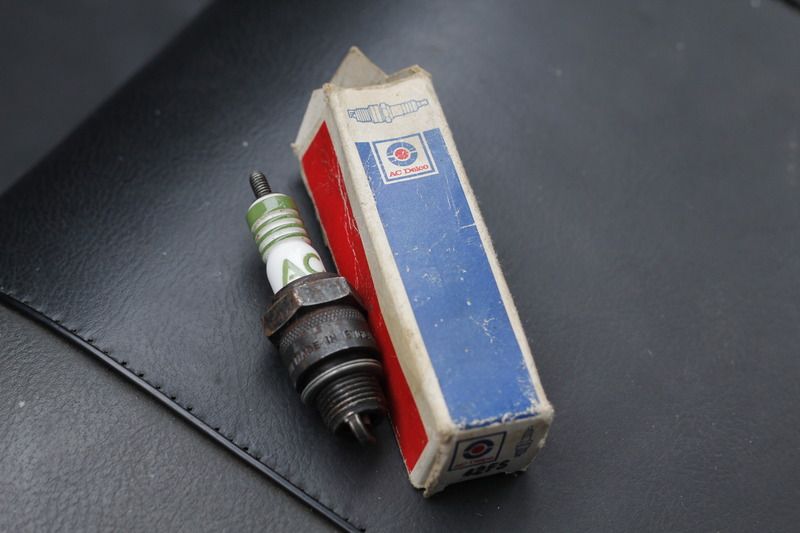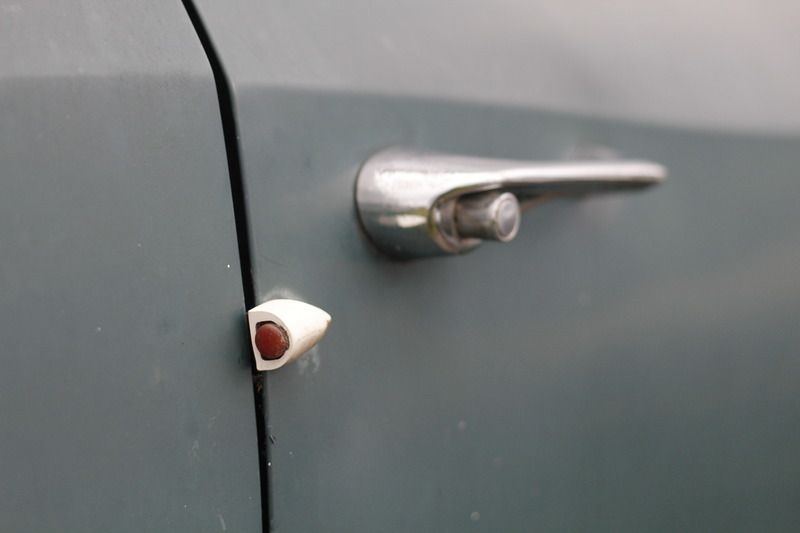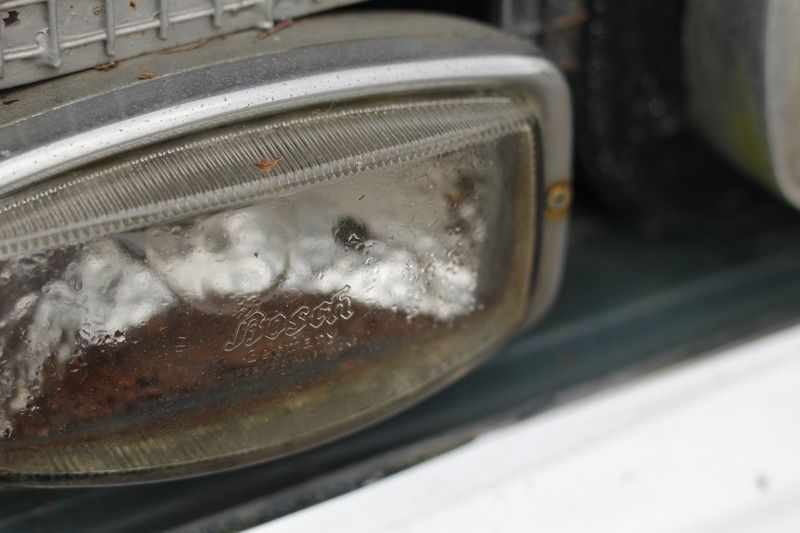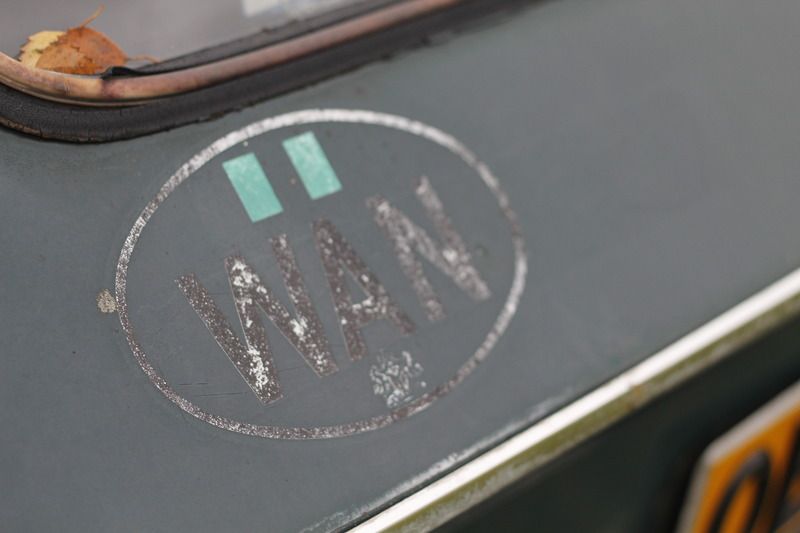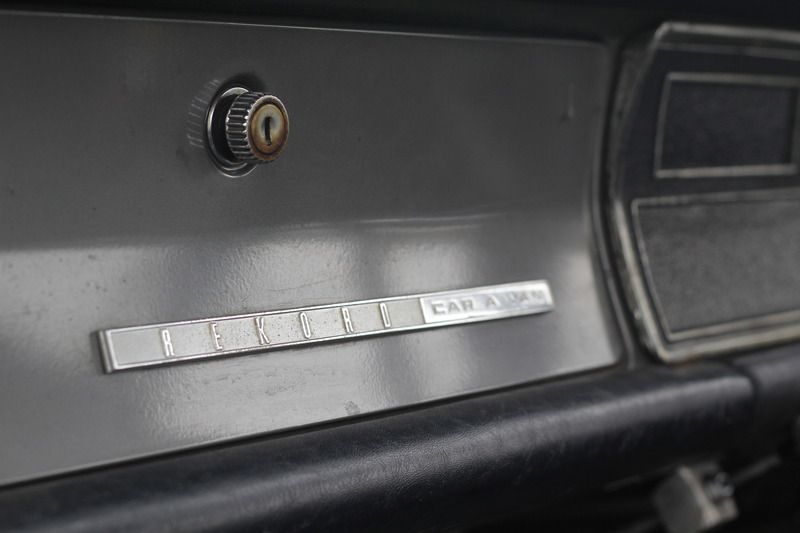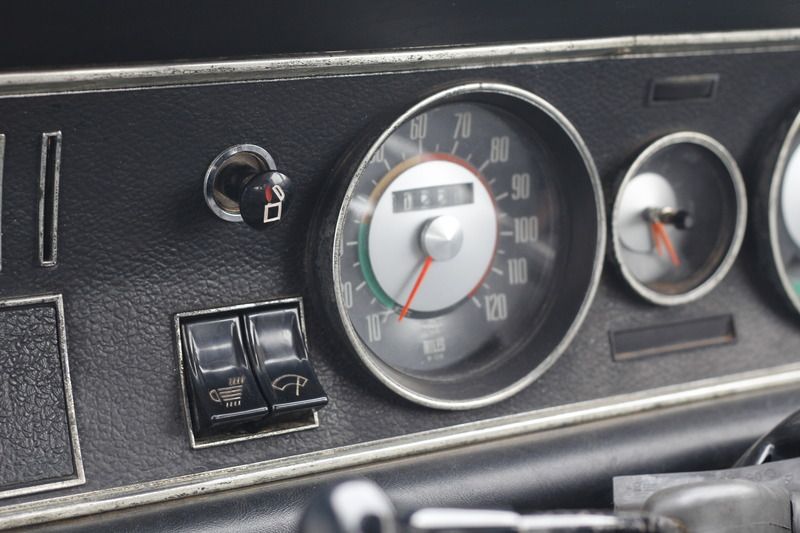 African-spec car means you get this hi tech heater system...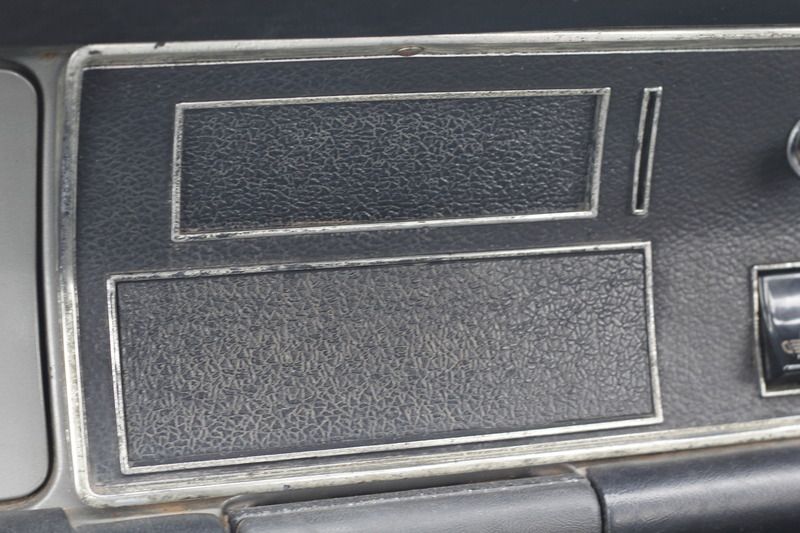 Tony and Phil were dead impressed with the purchase...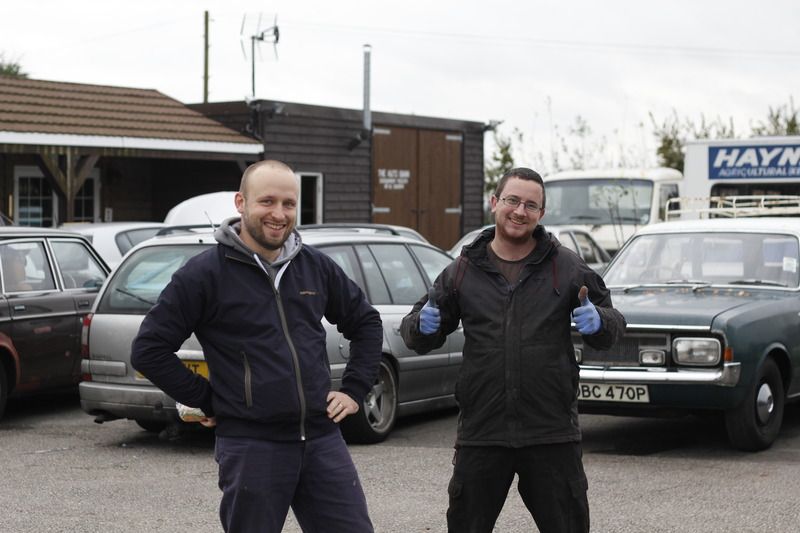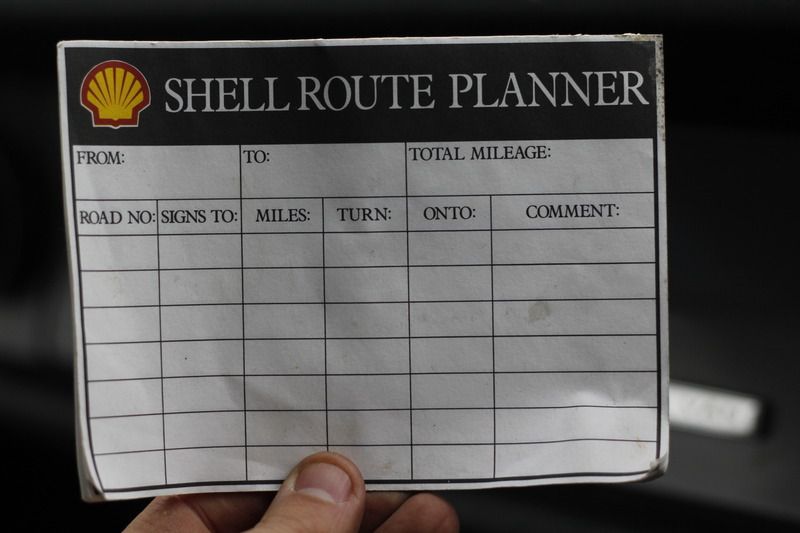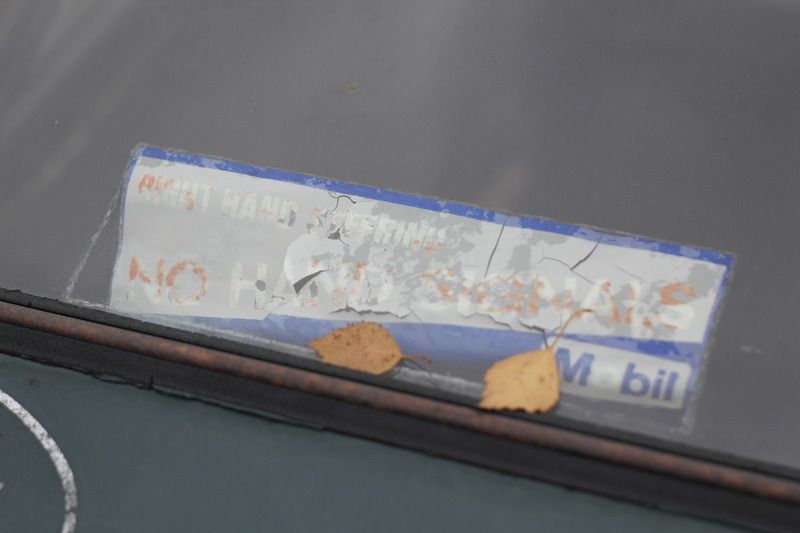 Just barn dust? Or dust from a Nigerian desert? You decide! (Probably barn dust)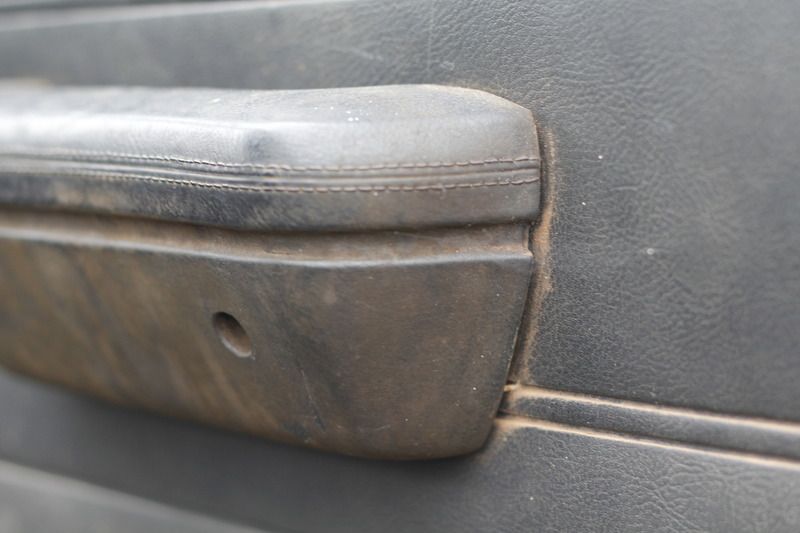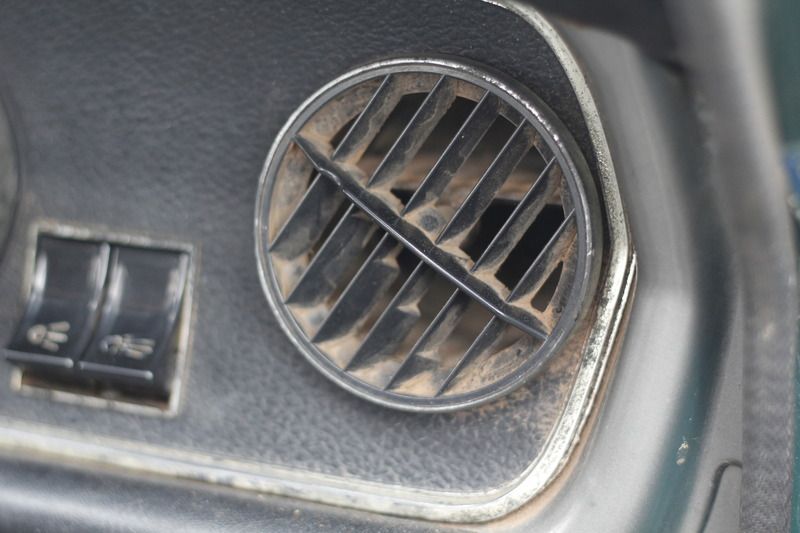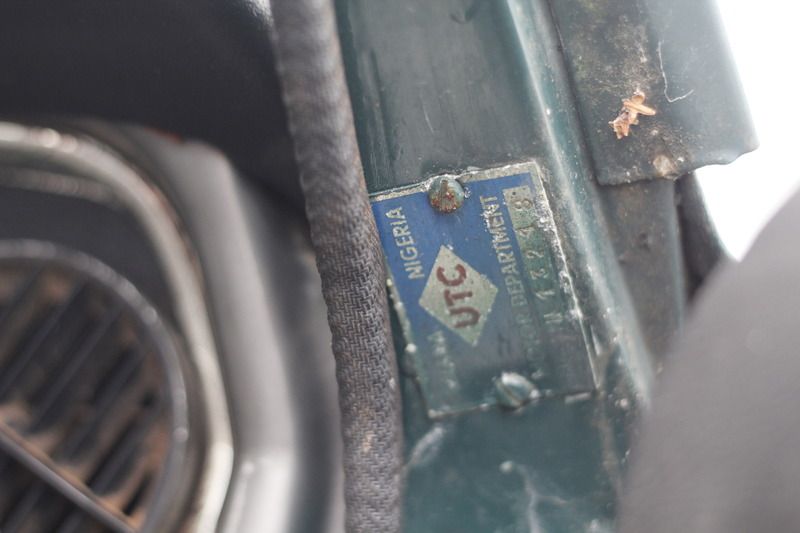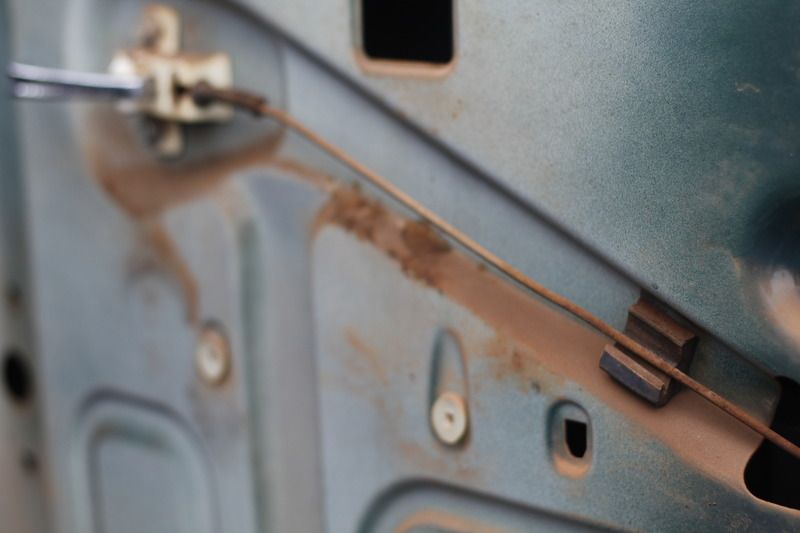 Going to have to come up with a way to try and save this embossed Opel logo. Sadly the "carpet" (sort of plasticky affair) is just crumbling into little pieces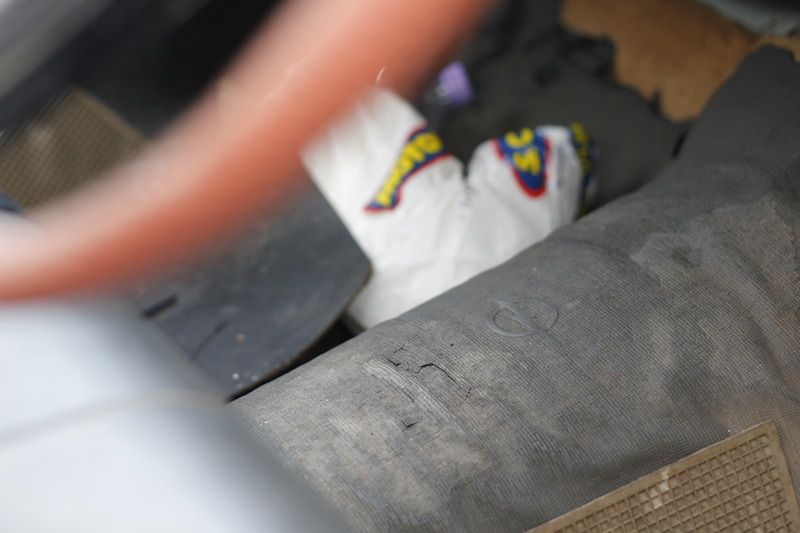 It keeps reminding me how old it is. Waxed paper as a door moisture barrier.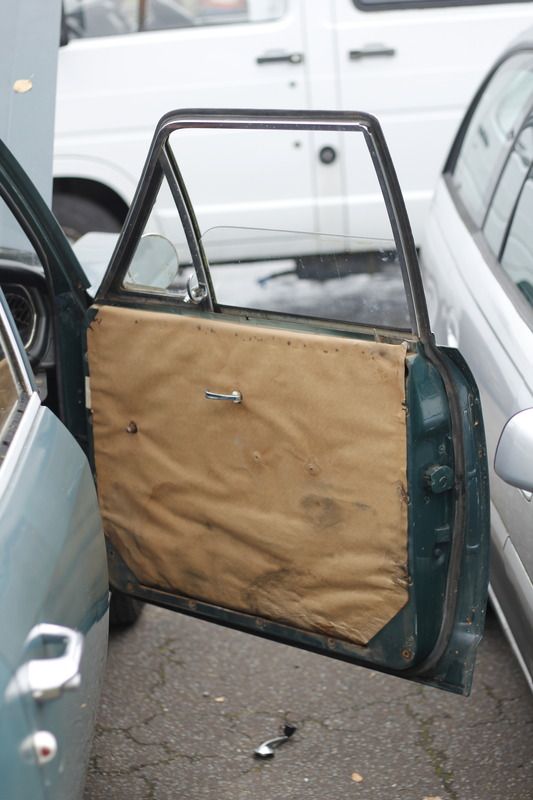 Roof paint is karked.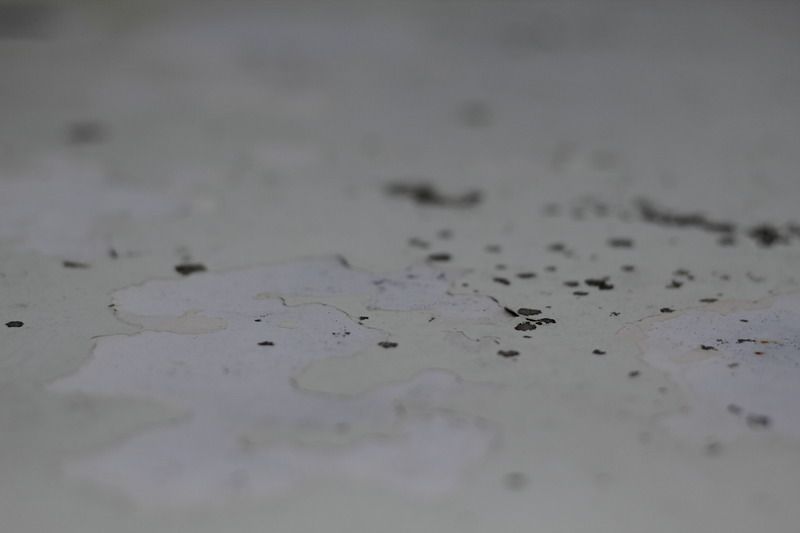 Got a massive wadge of paperwork with it, including the Nigerian import papers, a notebook with lots of servicing details written in pencil, original user manual and dealer paperwork.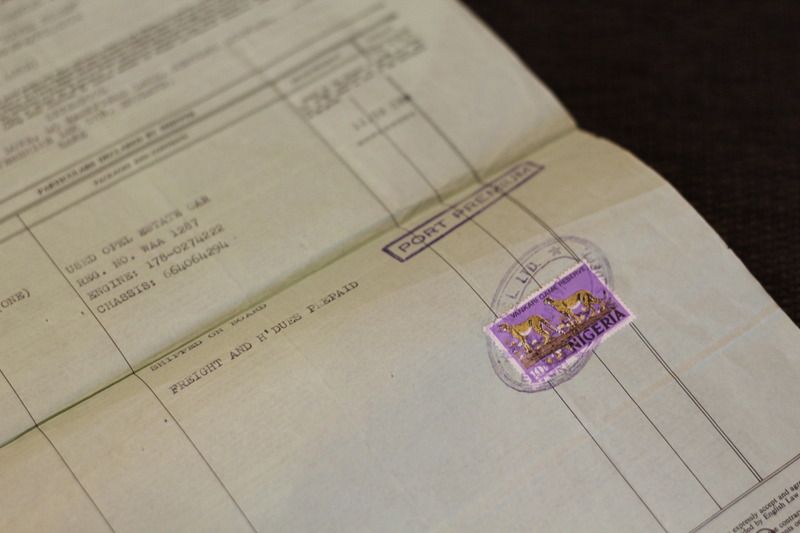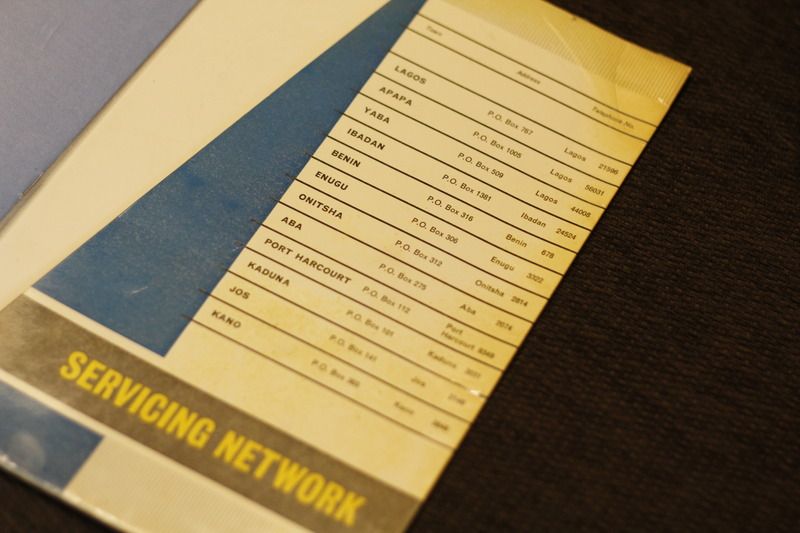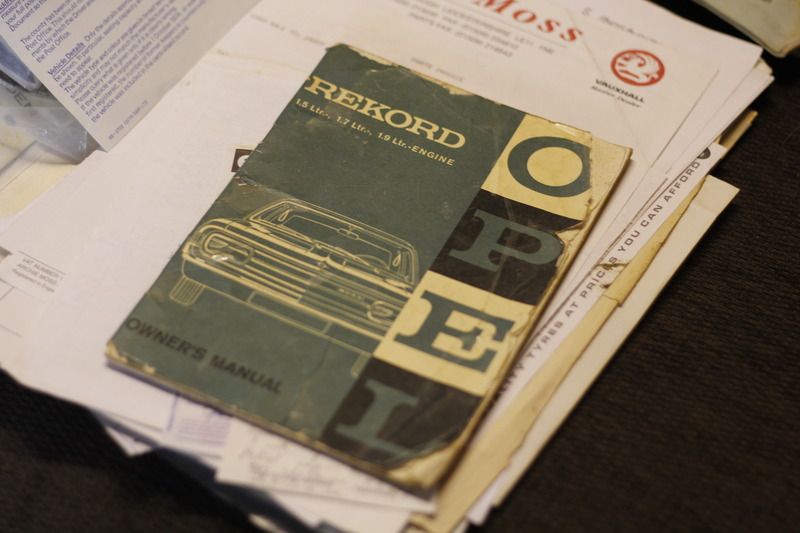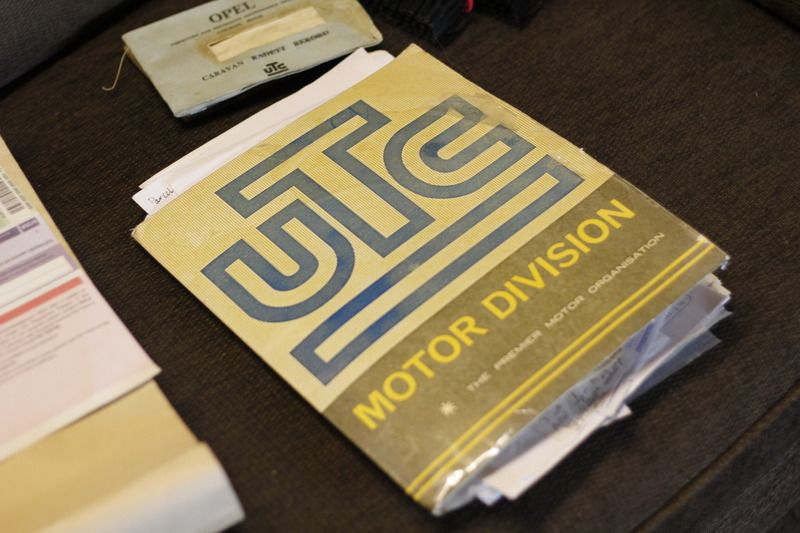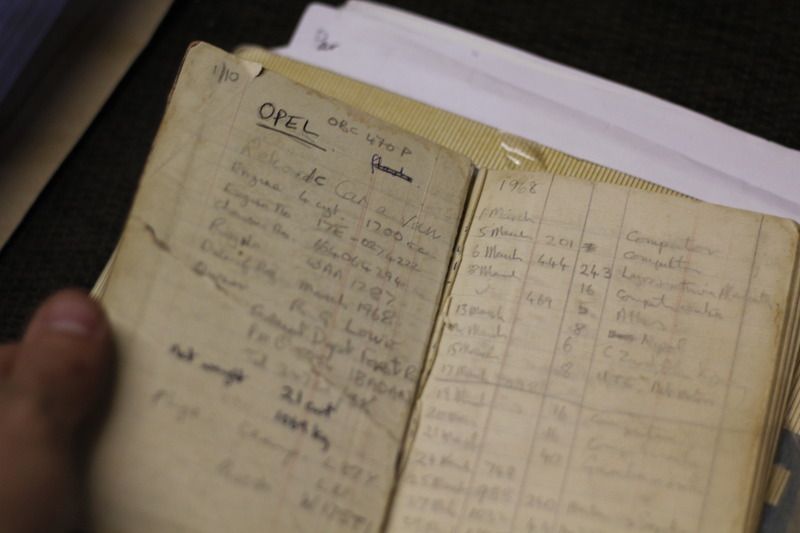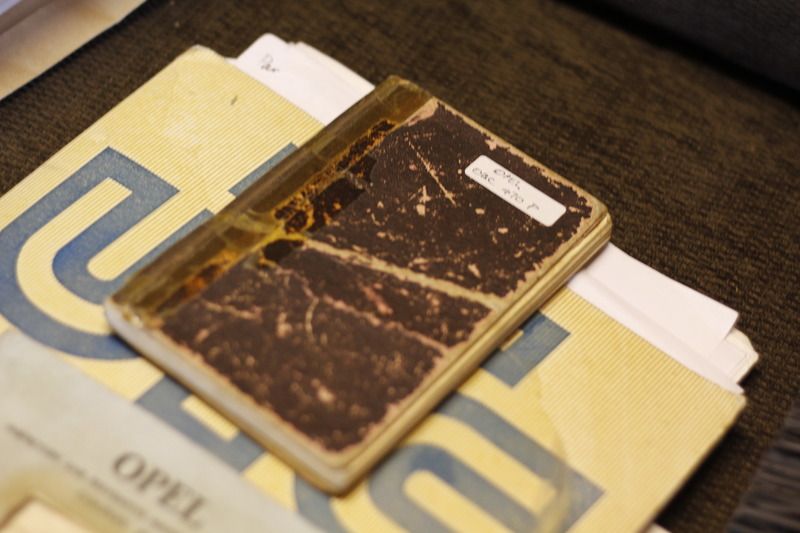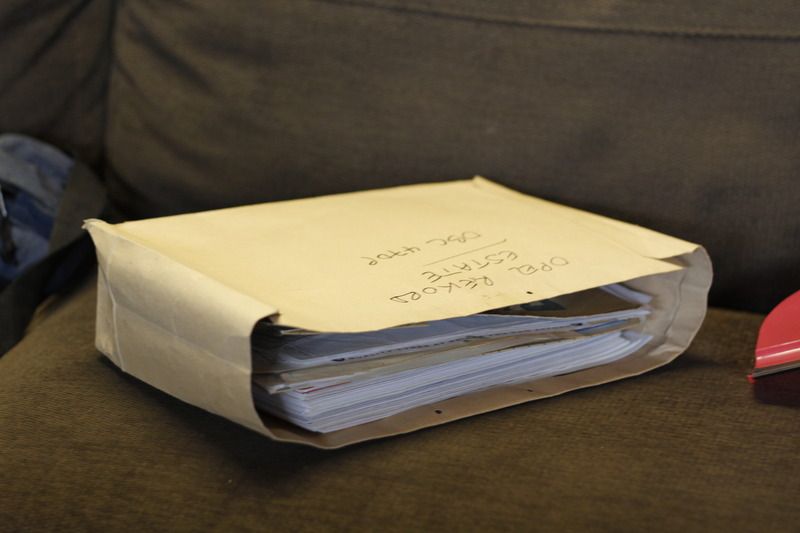 Plans are:
-Make sure the brakes work
-Make the window rubbers be rubber again (aka make it weatherproof)
-Fit a non-seized engine
-Do some pre-emptive bits and pieces (the sills are solid for example, but desperately need grinding back and a lick of paint)
-Hit it with the stick
-MOT
-Enjoy