I thought it might be easier if I put my photos into a separate thread and then pasted the link into the overview thread, to like stop it getting massive and unwieldy. And then it makes it easier for people to ignore them if they want to, lol. Not that I took all that many; it was a three and a half hour drive up and even with getting out of my onanism pit at five something o'clock, we still didn't manage to get to Shelsley until half ten. After admiring the awesome sight of the UK's largest collection of working RX-7s and saying our hellos, it left us about an hour to wander around before the heavens opened. We'd made it about as far as the paddock, but then had to scurry back to the car to shut the sunroof! A while spent sheltering under Pete's awesomely prescient gazebo kinda implied that the weather had greater patience than I did and was quite happy to hang around all day if necessary. So I persuaded Pete (the other Pete) to come with me on a photo-gathering mission. Not that I particularly needed the company, but more because he'd stolen Becca's brolly off her and I thought he might do the decent thing and shield my camera from the worst of the rain with it. Needless to say, this didn't happen...
So, I came nowhere near the number of pics I'd like to have taken, saw about half the show field and none at all of the hillclimb. By around one o'clock I was wetter than John Inman it didn't really matter if I got any more wet, but unfortunately half the cars had buggered off by then, so it made it a bit academic hanging around. So, in short, a thousand apologies for the somewhat patchy nature of the pics. If I didn't take one of anyone's car it's not because I didn't like it, more like I never even saw it.
On the plus side, I seem to have at least sorted the cooling problems on my Rex... finished sorting it all at the traditional eleventh hour.. ie. the day before a 400-mile roundtrip shakedown. Well, if it was going to go wrong, it may as well go horribly wrong! As it turned out, the new e-fan and wiring performed faultlessly and I even had time to go round the block to collect my rear numberplate when it fell off
Hurrah! Anyhoo, too much talk, not enough pics...
Awesome sight of the RX-7FB stand. Probably representing a significant number of the remaining roadworthy RX-7s in the UK, lol. Nice how they all look the same, yet they're all uniquely modified too. Anyway, I wasn't expecting anyone else to take any photos of them so I had to get a few in
I wanted to work through all the cars but needless to say this didn't happen cos I kept getting distrac... oooh, look. A bunny. It was lovely to see Peedey and Becca again, who we haven't seen since the Gathering last year. Y'see? Retro Rides, bringing the far-flung outposts of car buddies back together. It's a service
This is what the bay of a voodoo-fired dorito-on-a-stick powered rotary weirdness looks like, in case anyone was wondering
The Elford Turbo. Legend in its own lunchtime and certainly one of the best preserved cars not just on our stand but in the whole damned field. Literally concourse condition, awesome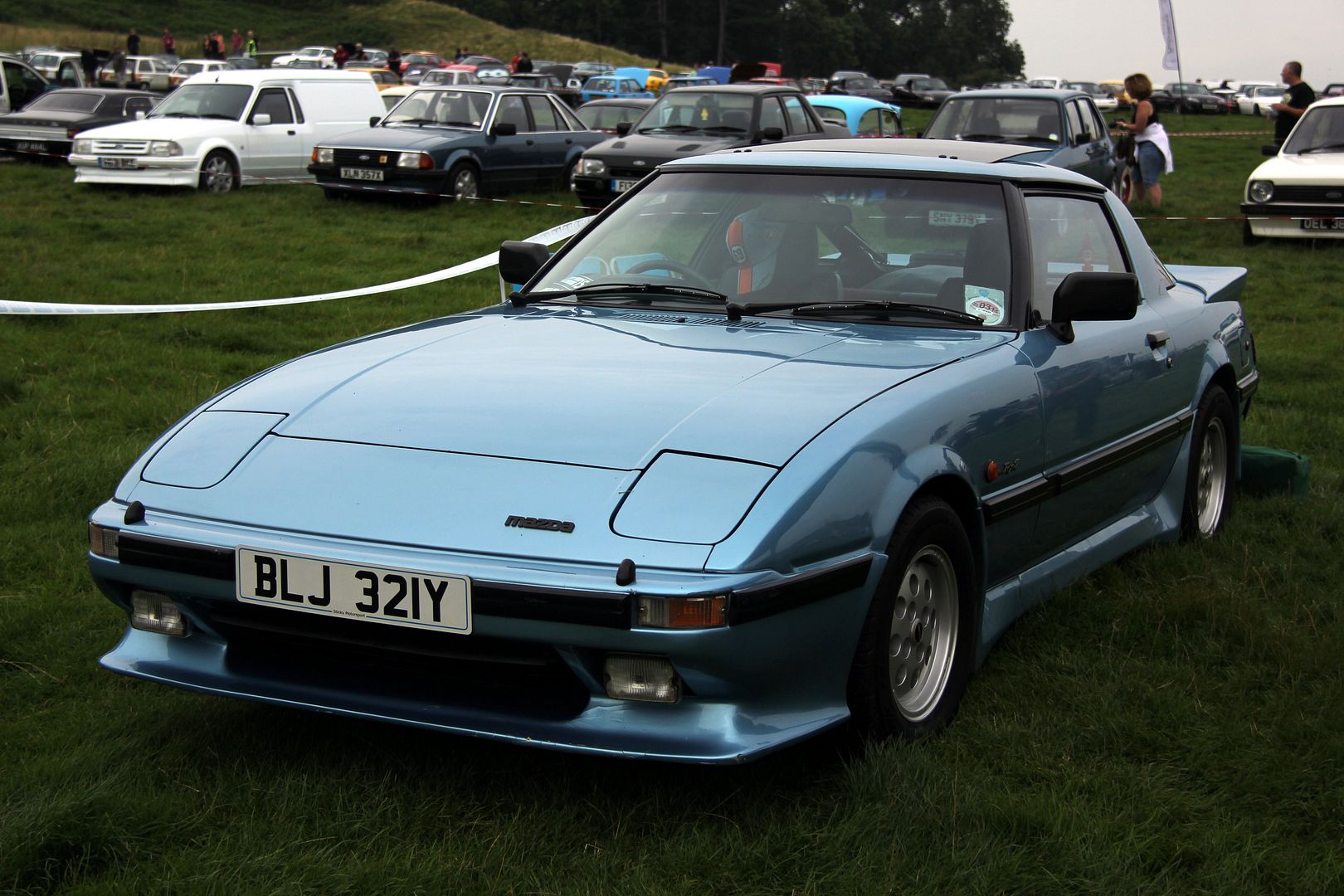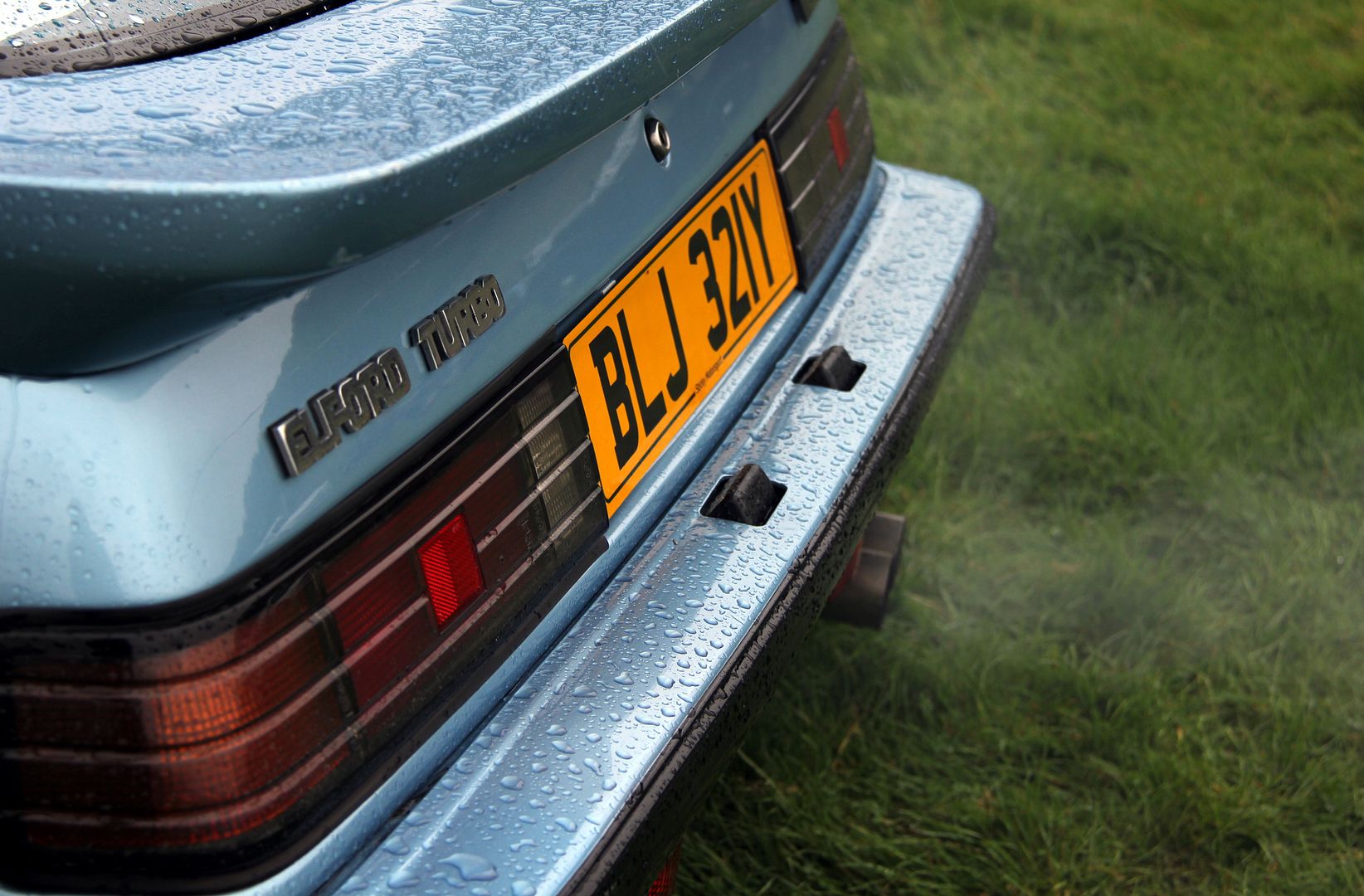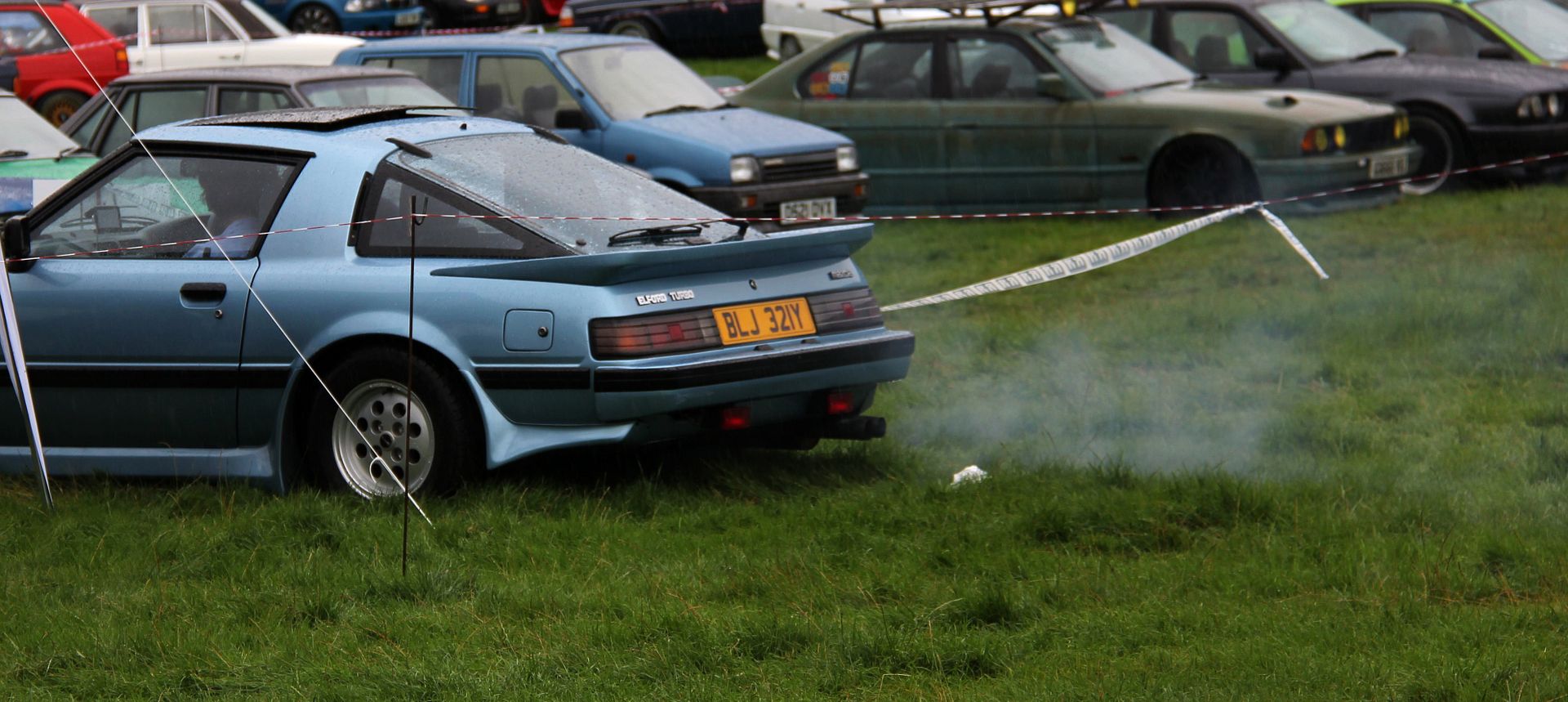 James' FB, definitely with his own stamp on it now. I've not seen the windscreen trims polished up before, it's certainly different
Pete's demo model of the rotary engine definitely puts mine to shame - though I notice his is lacking a pink blanket to set it off properly - it even has a handle for interested punters to turn it with... without trapping their fingers in between the rotor and housing. Which hurts. Go on, ask me how I know. Anyway, thanks are definitely due to Pete not just for his life-saving gazebo (and how the hell did you fit that in an RX-7!?

) but also for the spark plugs and shiny nut he donated... and, of course for being as amusing in real life as he is on a forum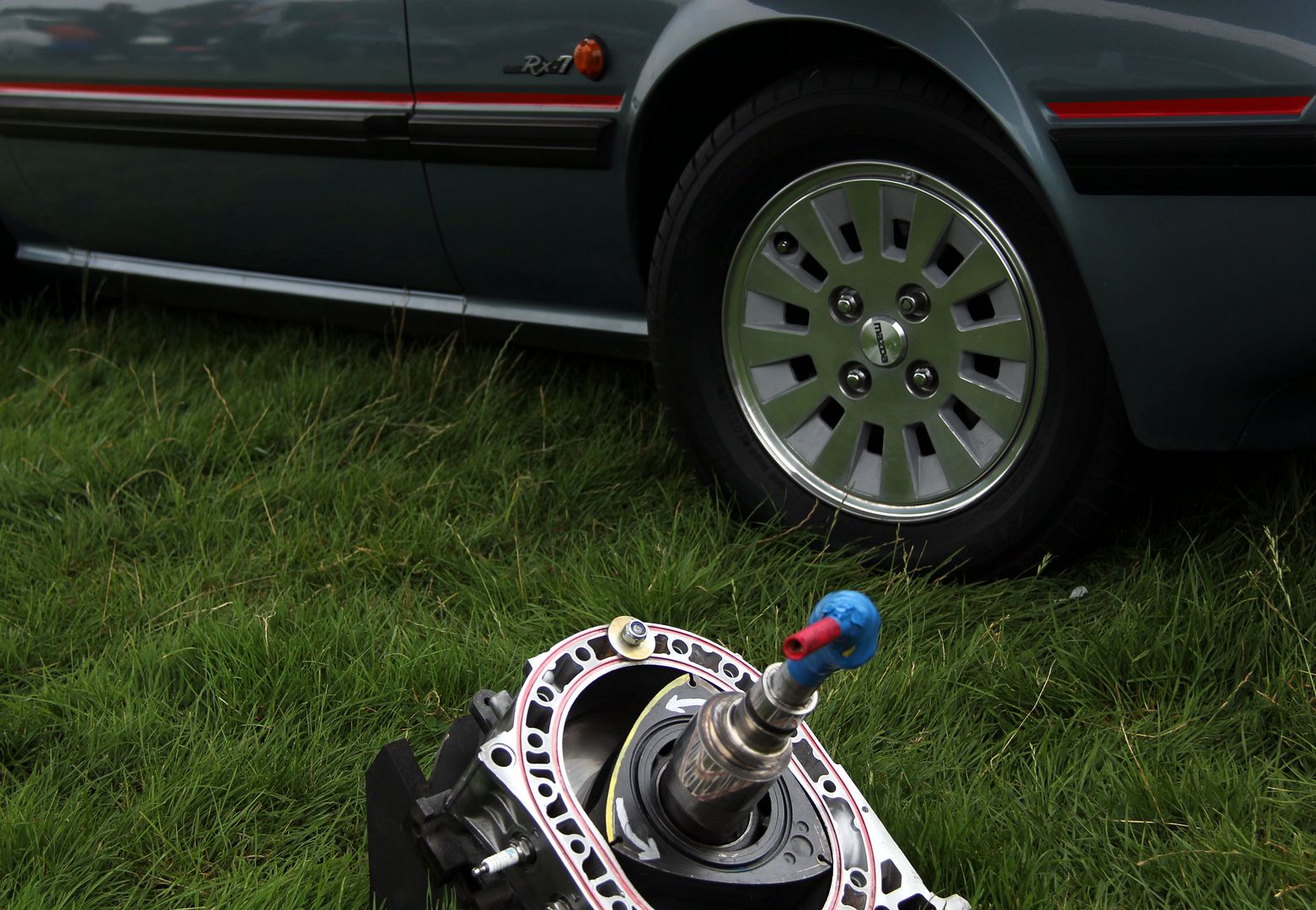 Anyway, pleasantries over with the fellow FBers that were about, and having completely failed to take anywhere near enuff photos, we set off into the wilderness to get randomly distracted by random pieces of random cars. Such as the snowplough conversion on this Dolly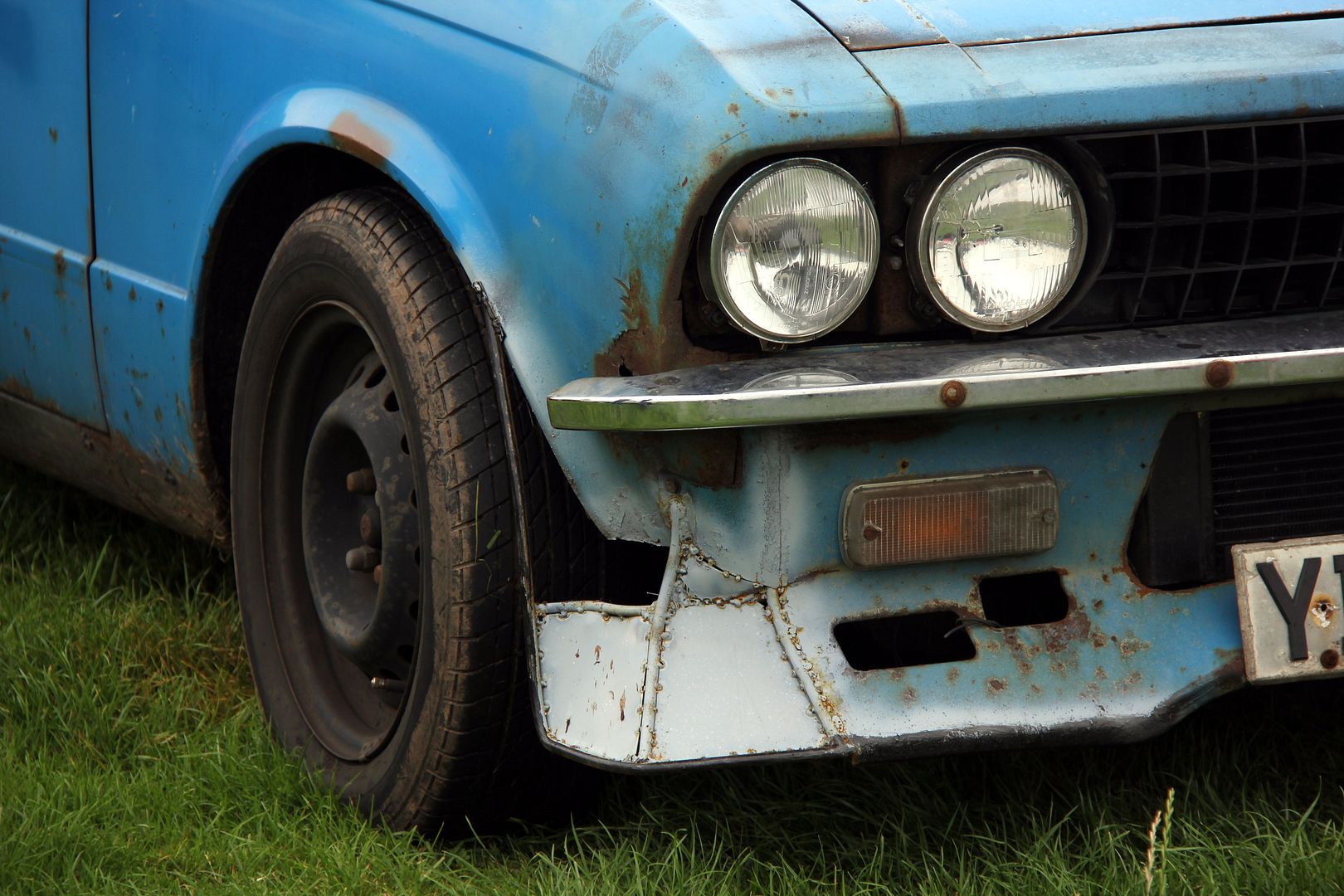 And this, apparently, surprising Skoda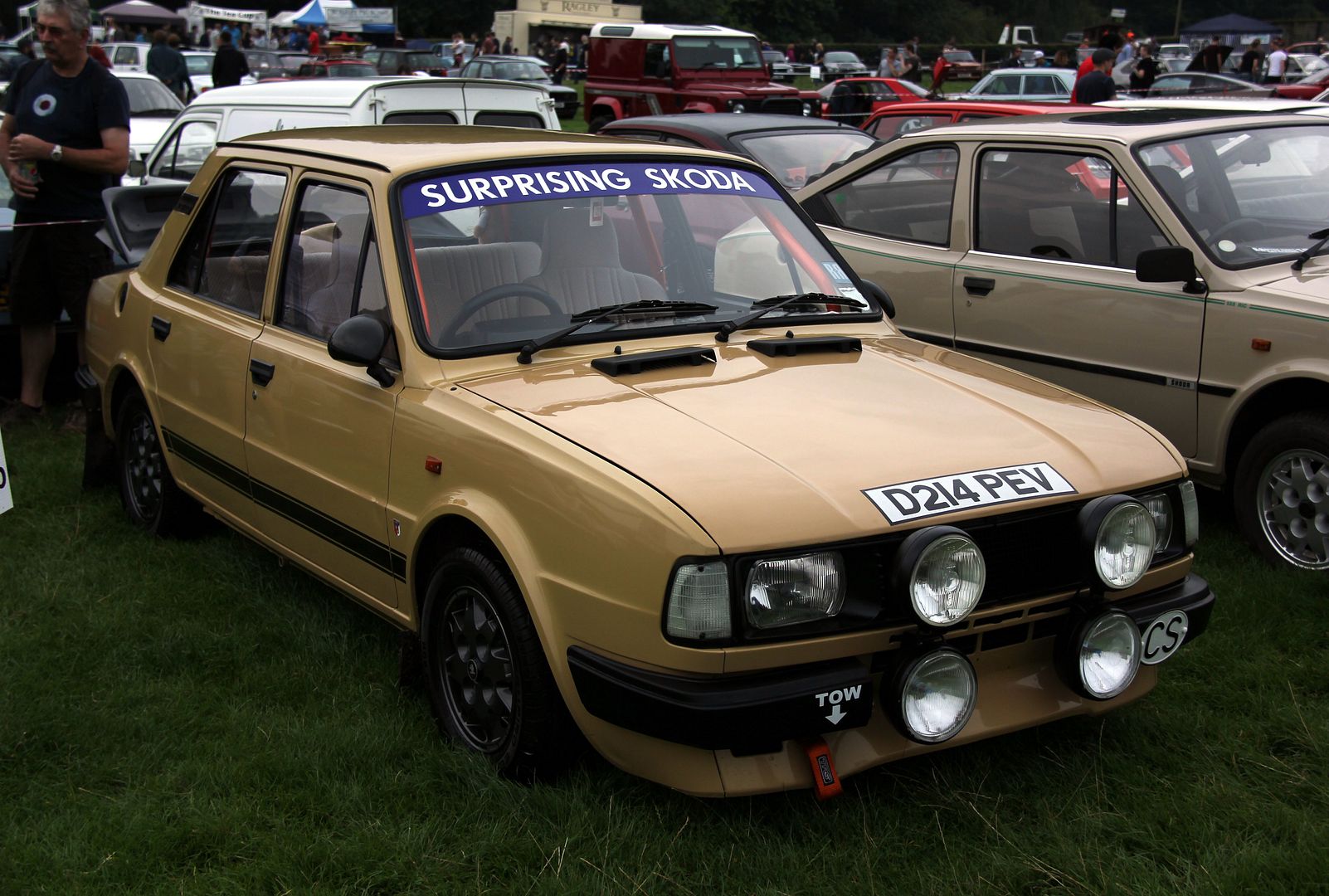 and wondering how many man-hours went into sticking down and lacquering all these stamps. You
did
lacquer them, yes?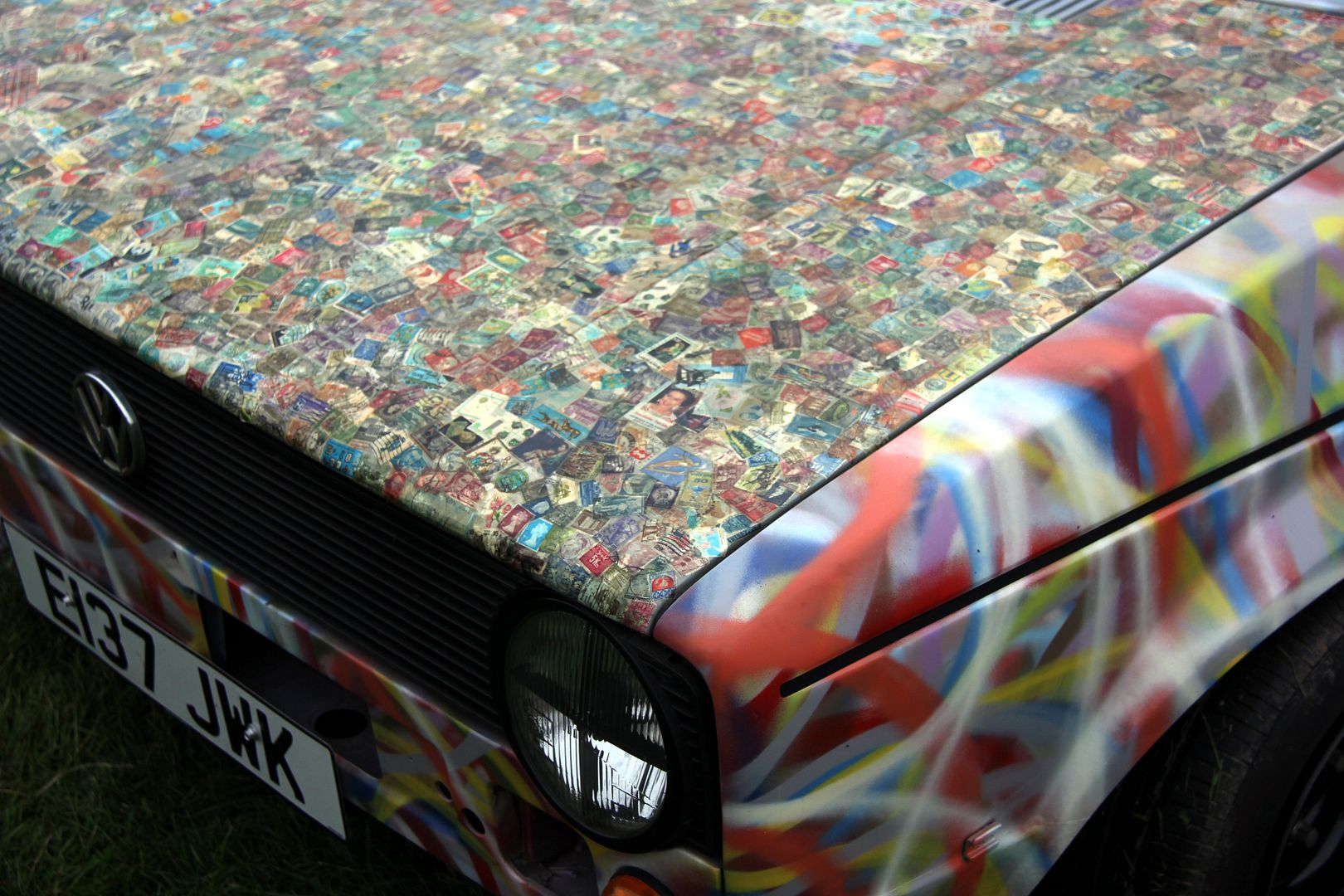 and trying to remember our obscure British marque identities to work out which flavour of old Austin this wee thing was. A30, I'm going for. Excellent sticker on its bum!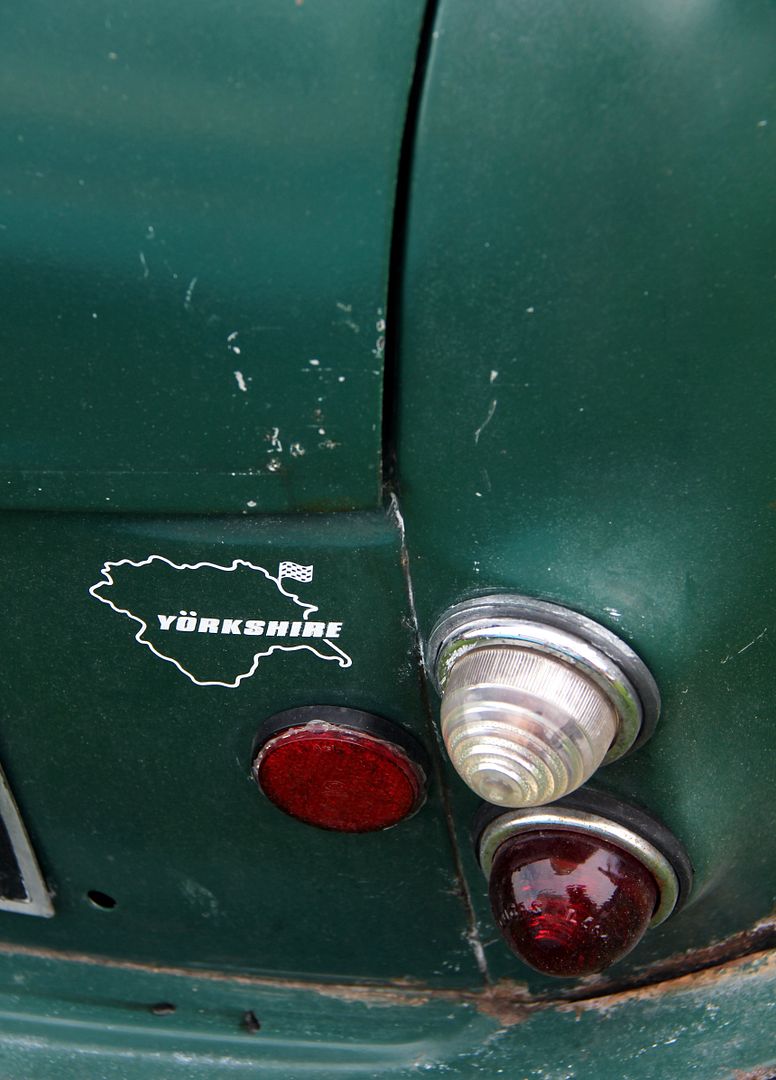 Rather like Dr Who, I think your favourite Cortina is always the first one you watched as a kid. Therefore proper 'Tinas all must have four headlights in my still-childlike brain
Achingly tidy Firenza was just one of many cars I intended to come back to and photograph more thoroughly... and then never got round to
Giulia Spider likewise. Although I did see it after the storm hit wearing a funky golf umbrella, I never got a photo. Shame, I wondered how effective that method was as a roof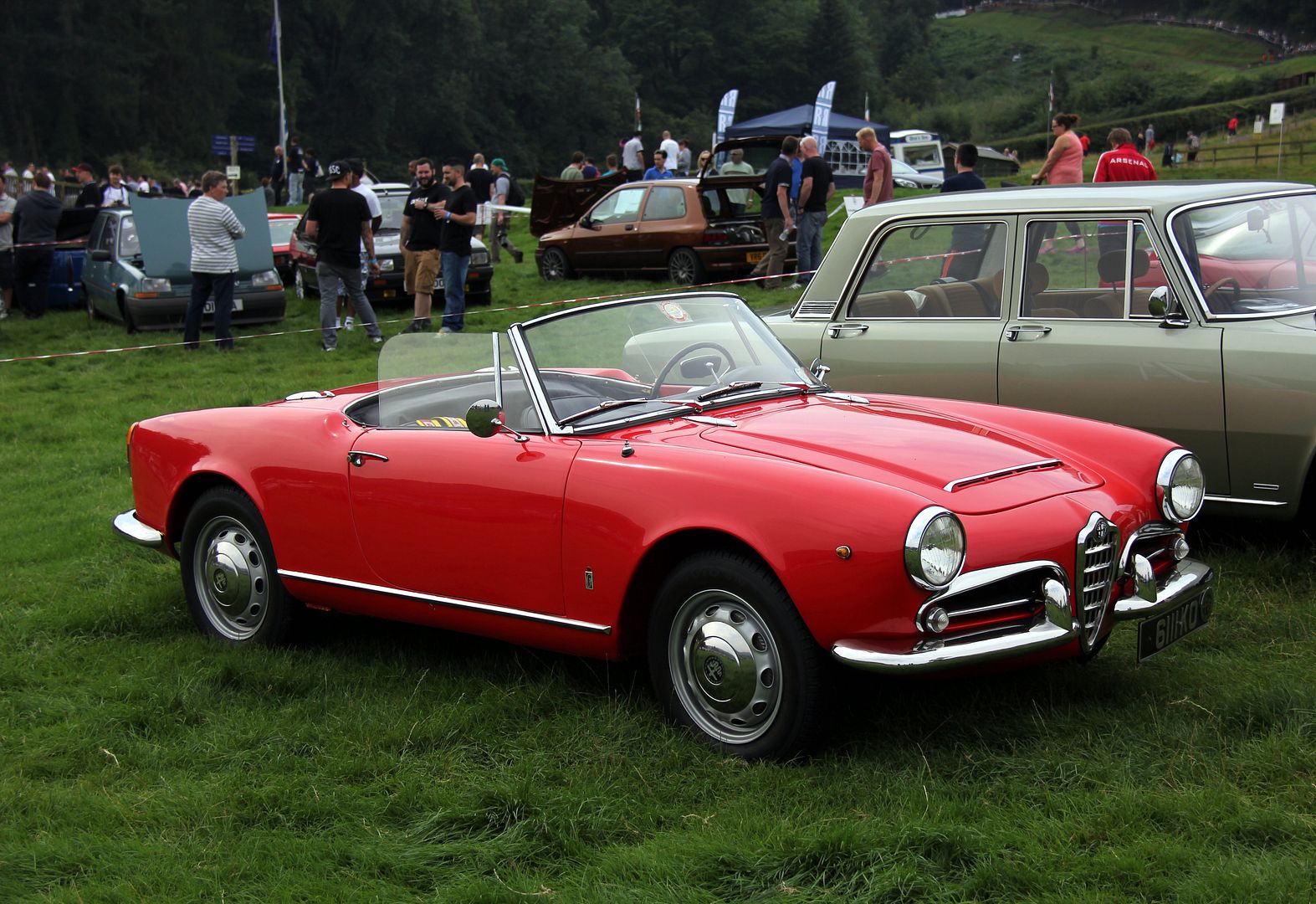 Saw this Mini last year, and it's a triumphant piece of engineering and really pretty too. Shame I never got the chance to mooch around it in more detail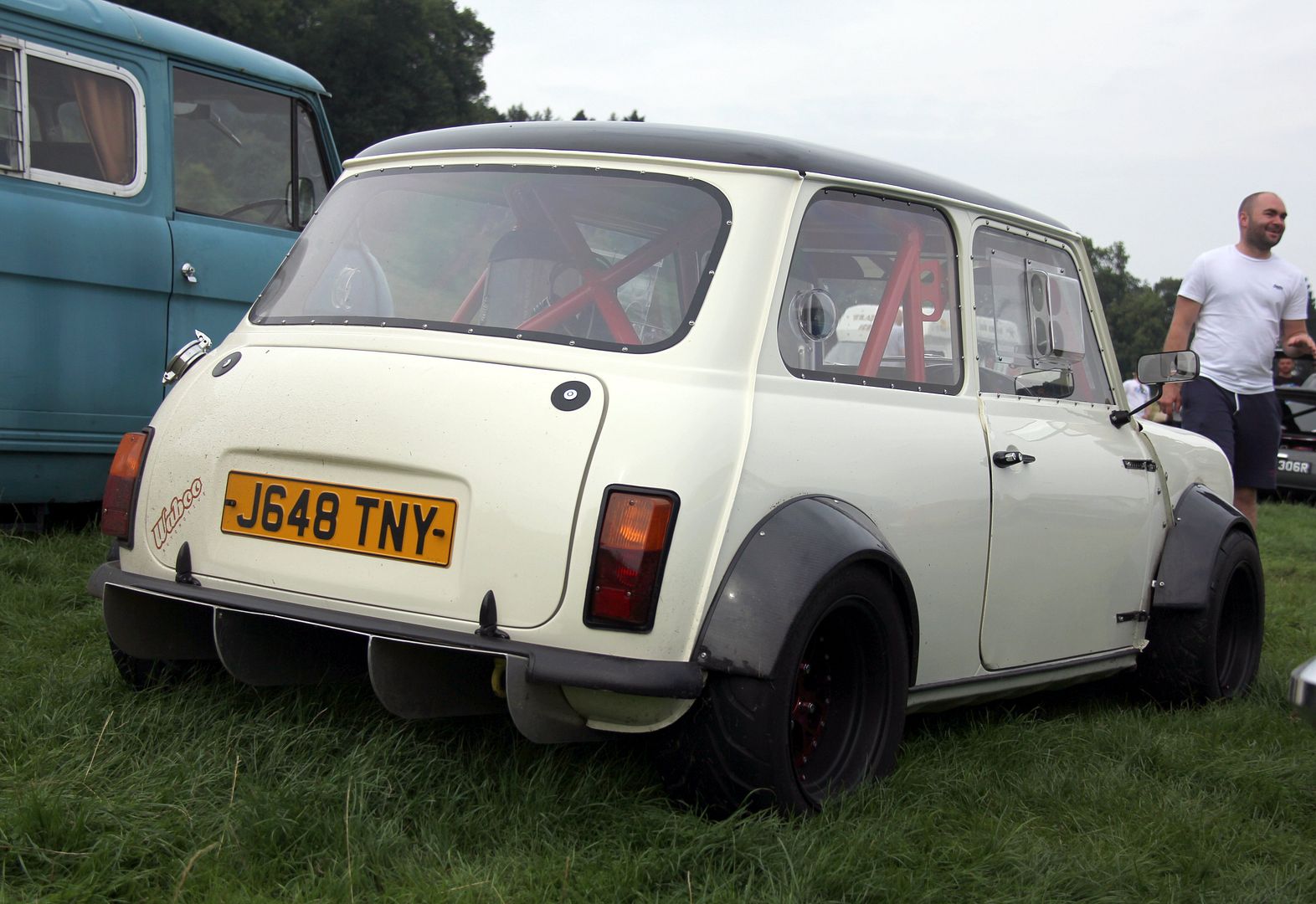 Classic Alfa homage thing was really well-finished and clearly a labour of love. And unique, which always counts for a lot. Liked this very much. You just don't see enough damascened dashboards in this day and age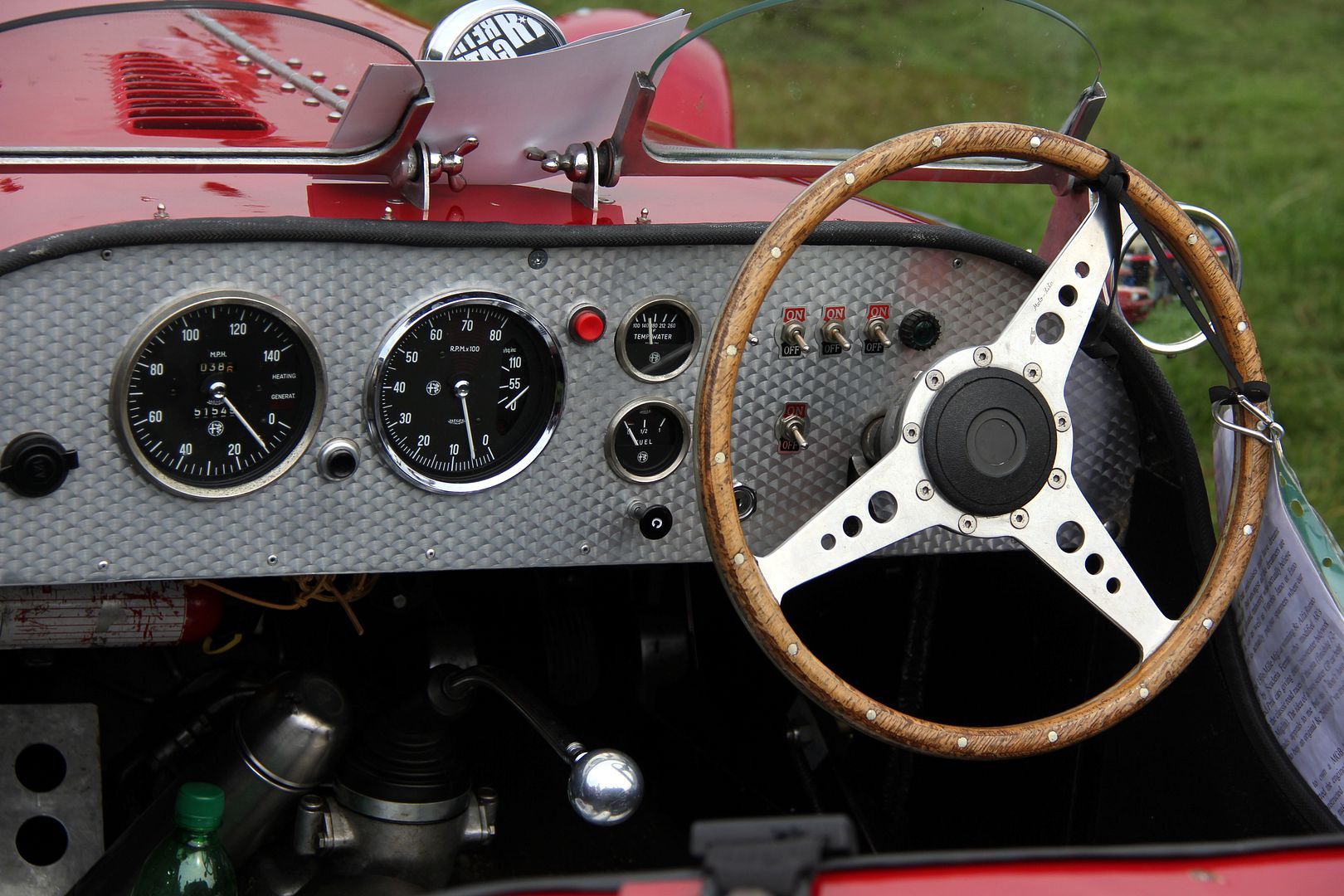 Clio was not only beautifully finished with a really great colour (brown, like all the coolest things about the 70s, is making a comeback it seems) but also superbly engineered with a bootful of turbo lump.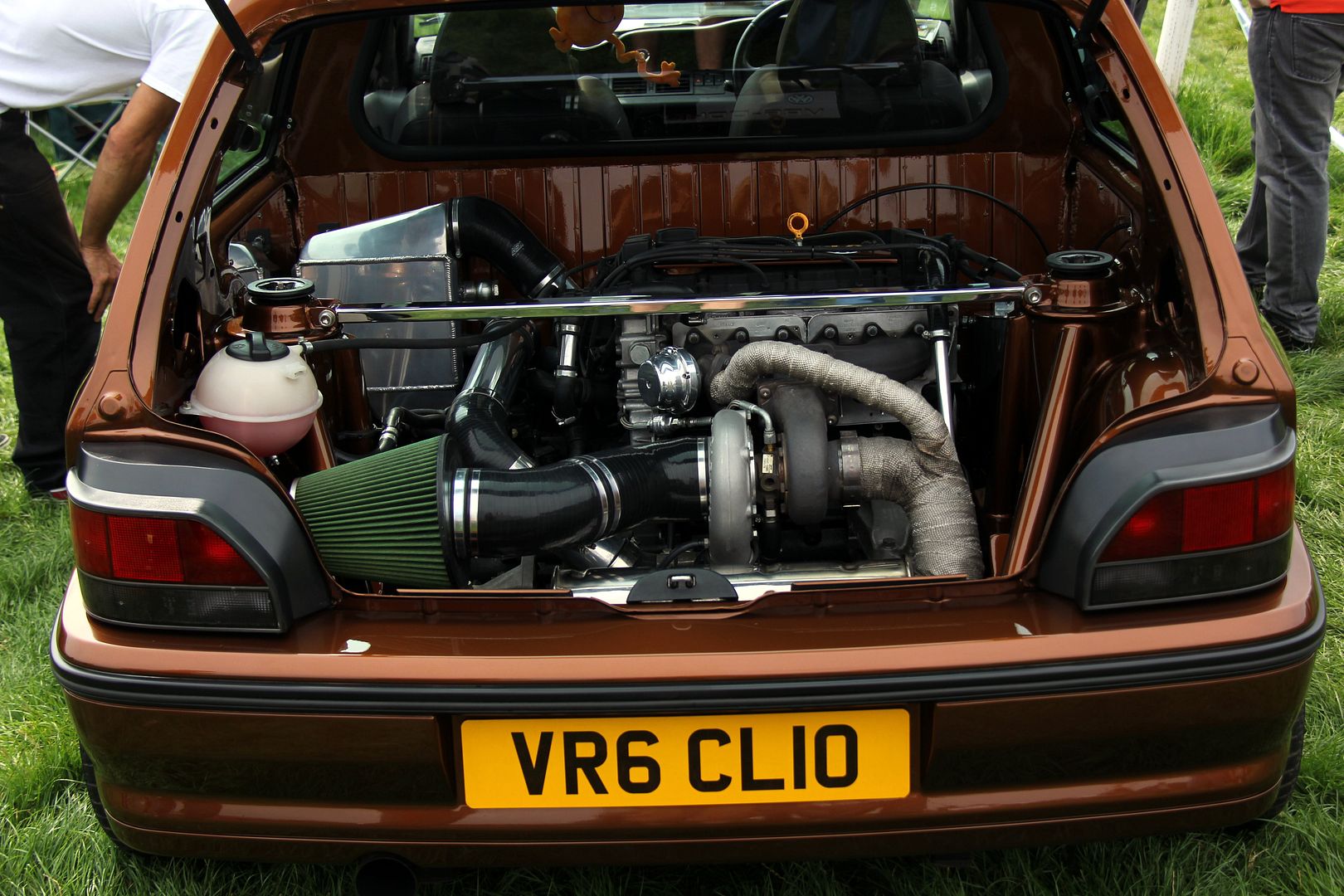 SZ Alfa is an unusual thing... a standard car that stands out even in a field full of highly modified ones. But then Zagato always did have a knack of making the "ordinary" look preposterous!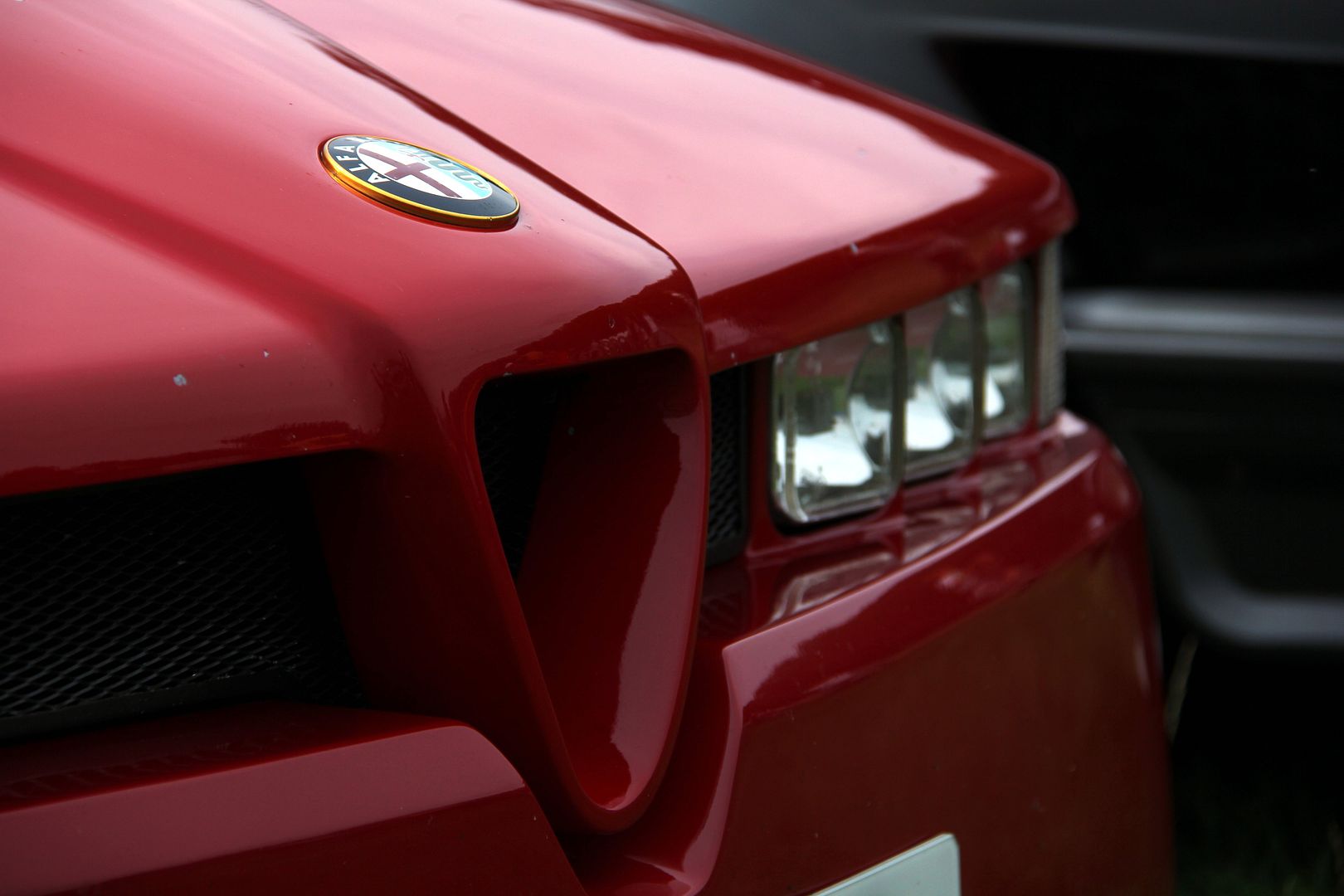 T-Bucket had a lot of nice touches... and a LOT of intake... but my favourite bit was definitely the smiley face on the diff case. Just what you need on a day that's grey turning to black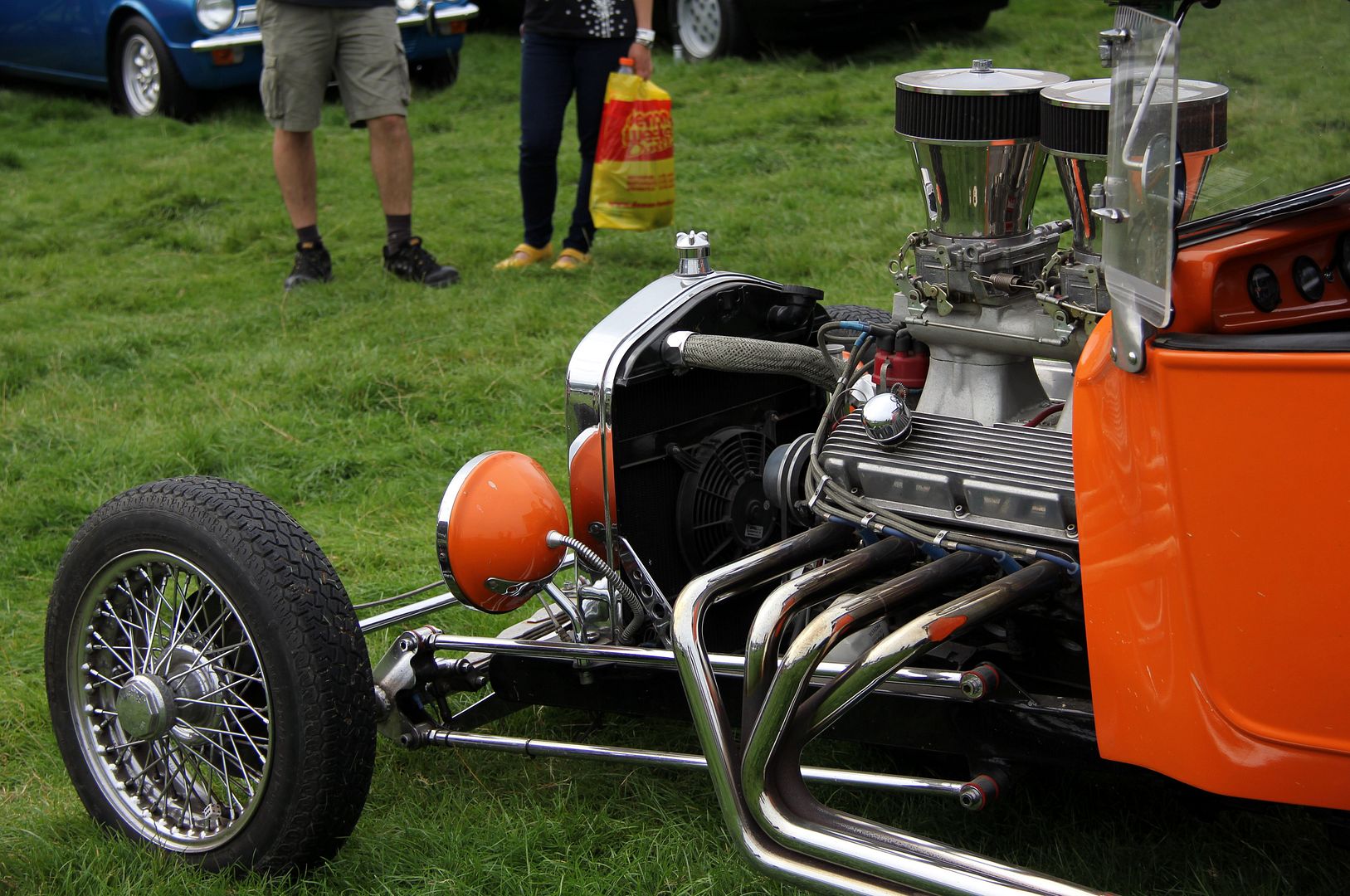 Air-ride Merc was impossibly clean and such a neat install. I guess it didn't look quite so clean once it had made it out of the field! I always feel sorry for owners of such lovely cars, thinking how much work they've put into cleaning... sorry, detailing... only to get their P&J coated in beastly umska. As Uncle Monty would say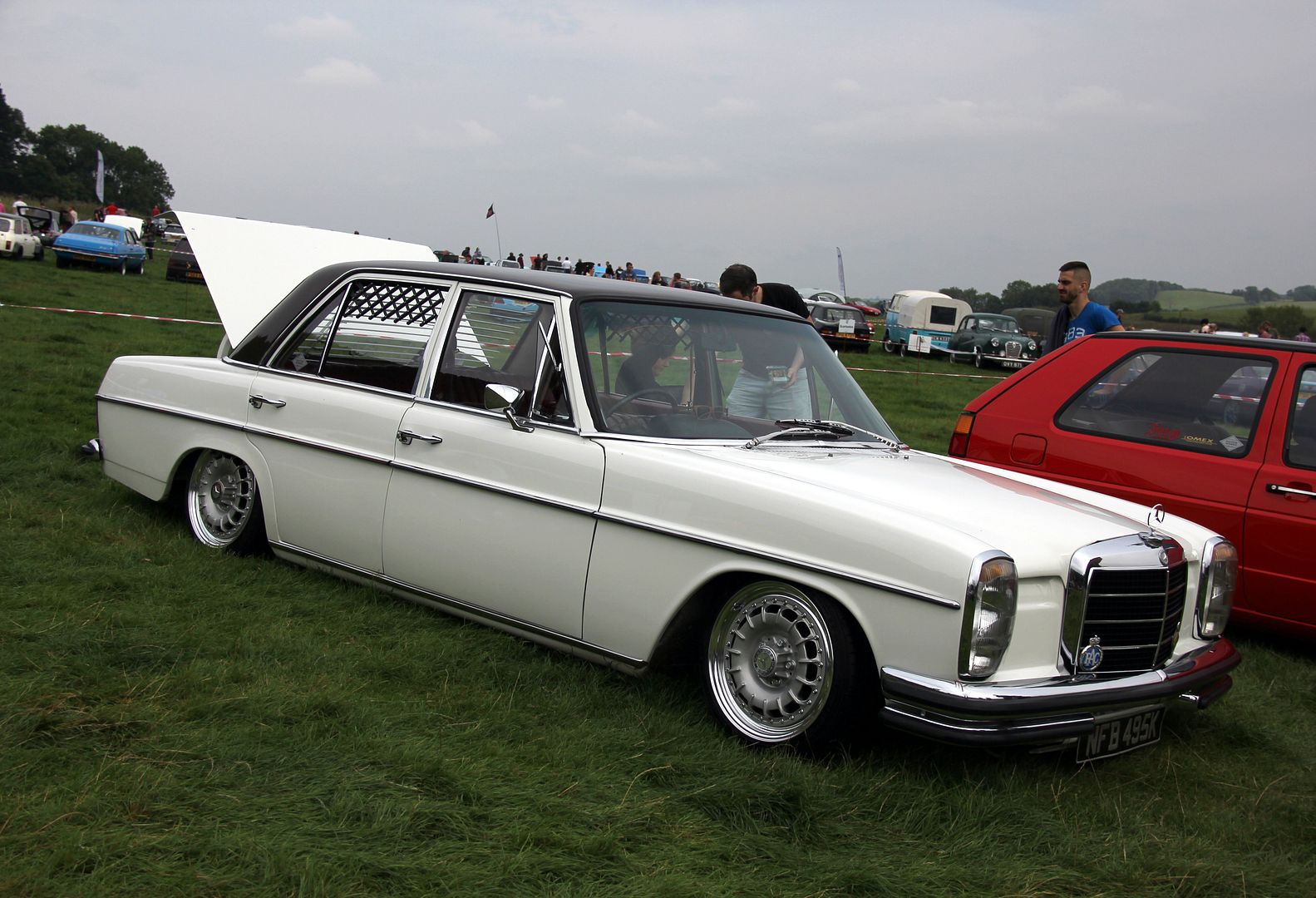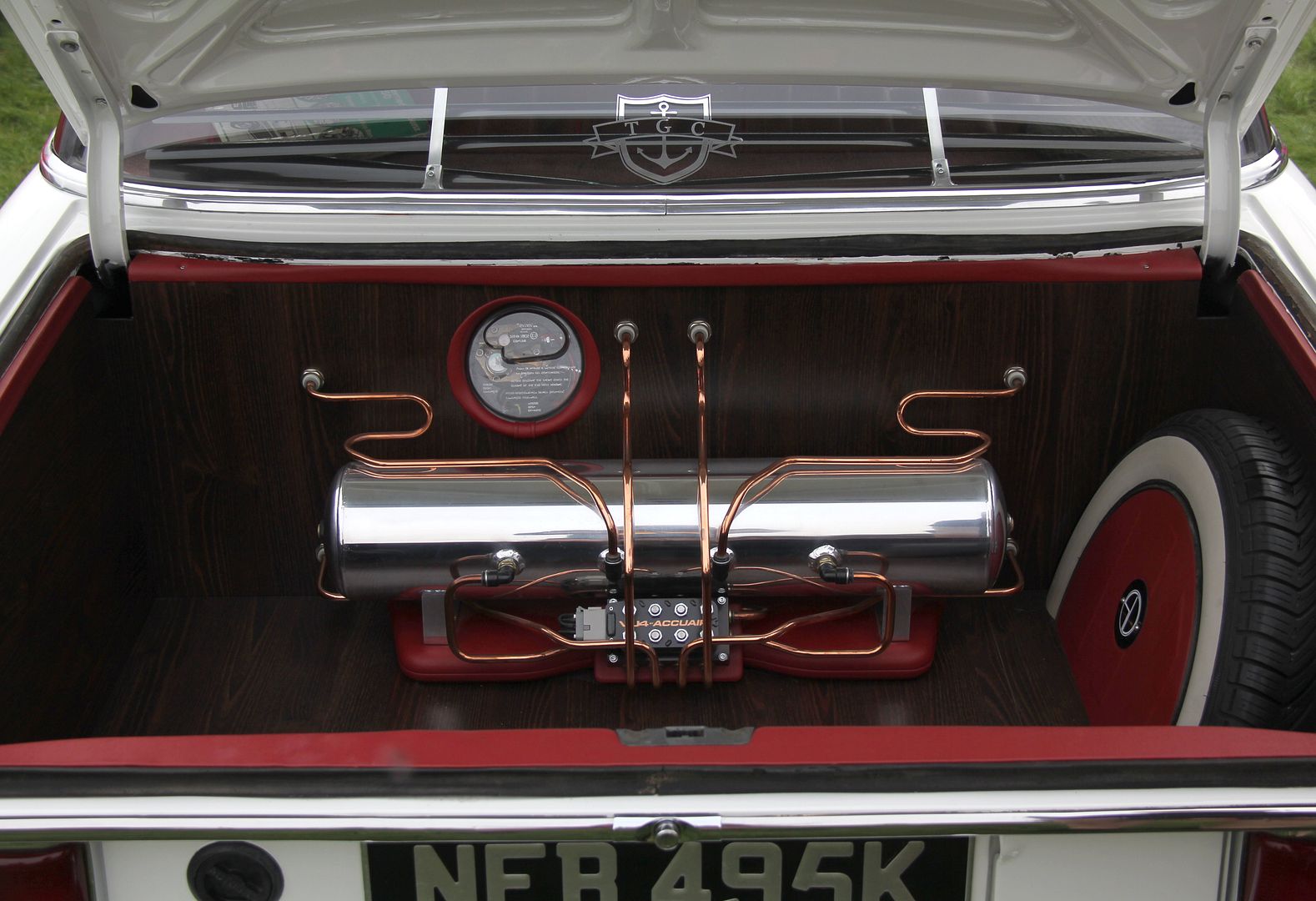 A bit of a Renault. I liked the sticker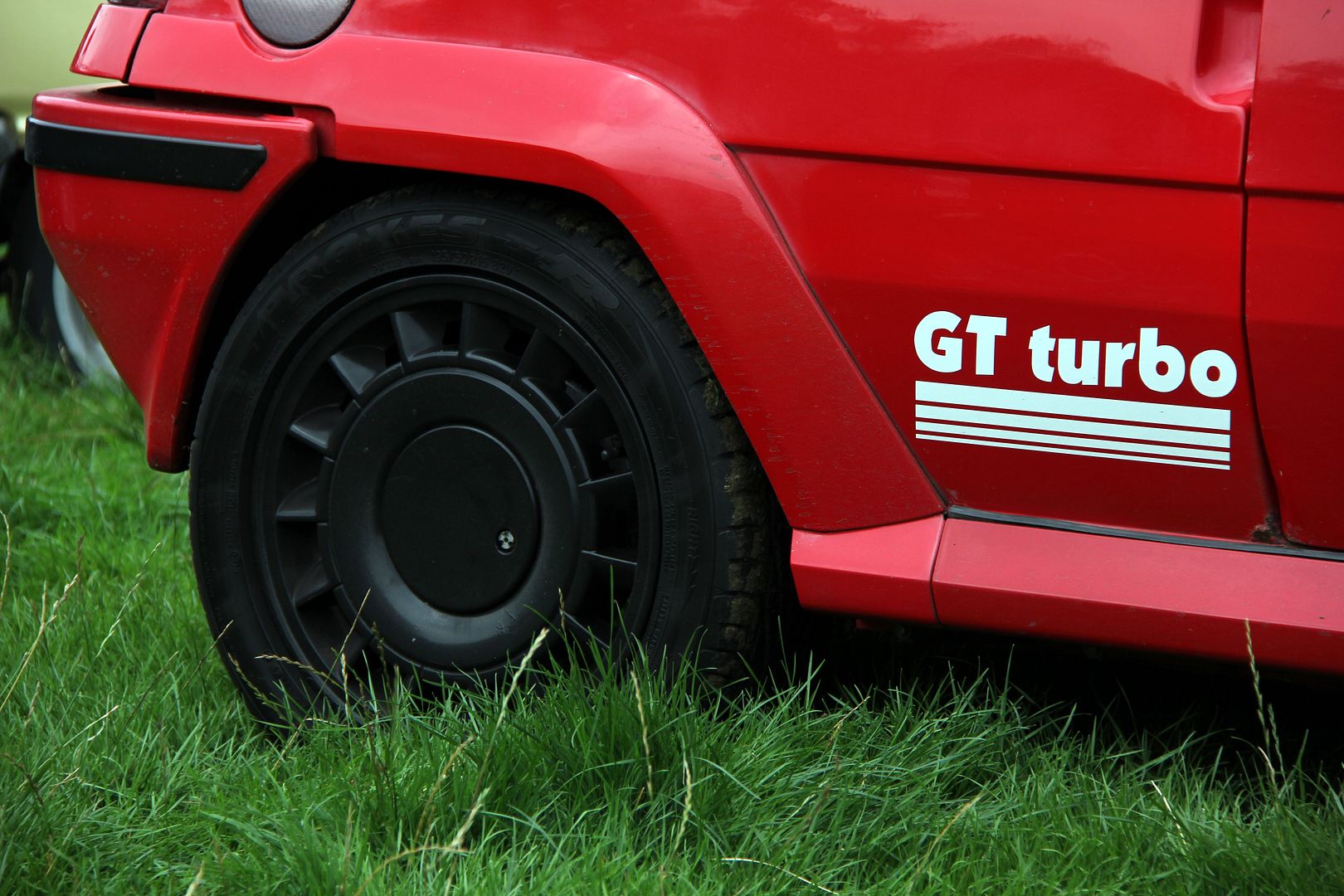 I reckon that a few thousand photos of this beast might surface soon, so just as well I only took a couple. I love the Alfa engine conversion... and I bet the owner hates the "was that the only way you could make a Lotus less reliable?" conversations. Very tidy, very cool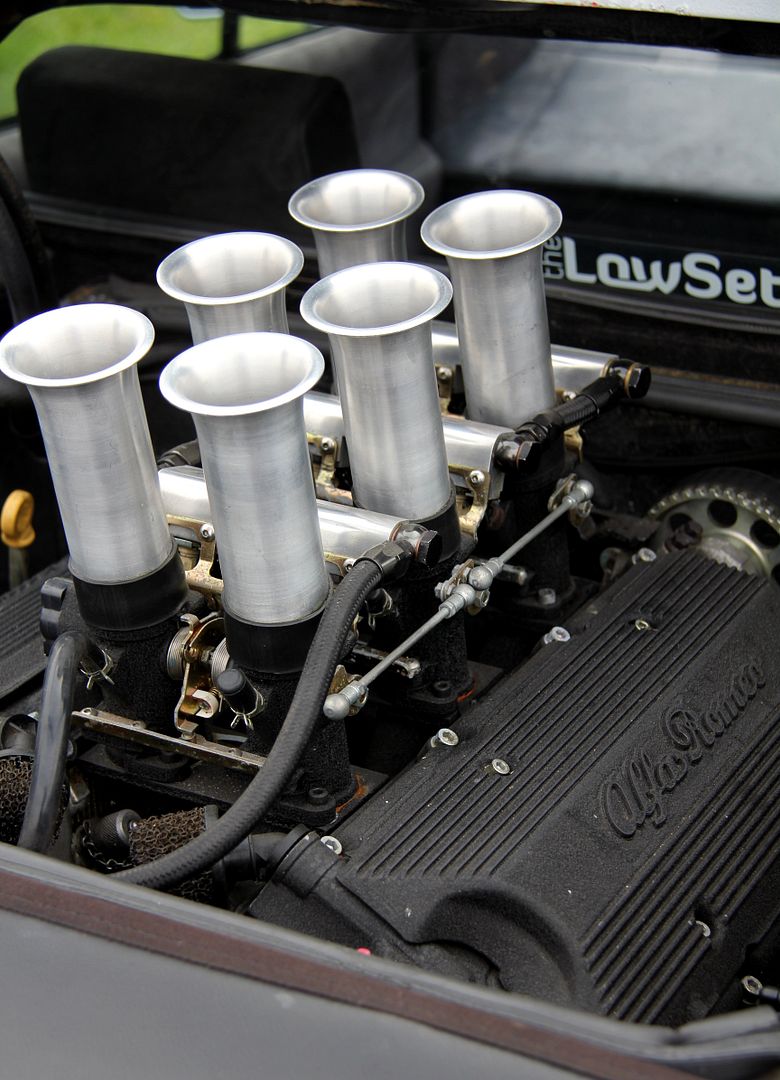 Great to finally see the
Pink
Red Panther in the flesh. Just one of many threads I haven't posted on cos I couldn't think of anything constructive to say beyond blurting half-conceived admiration in a splurge of tongue-tied gibberish like an adolescent first date at the prom. However, Mr Croker's attention to detail as shown on the build thread is just as humbling in real life. Always nice not to be disappointed when meeting your heroes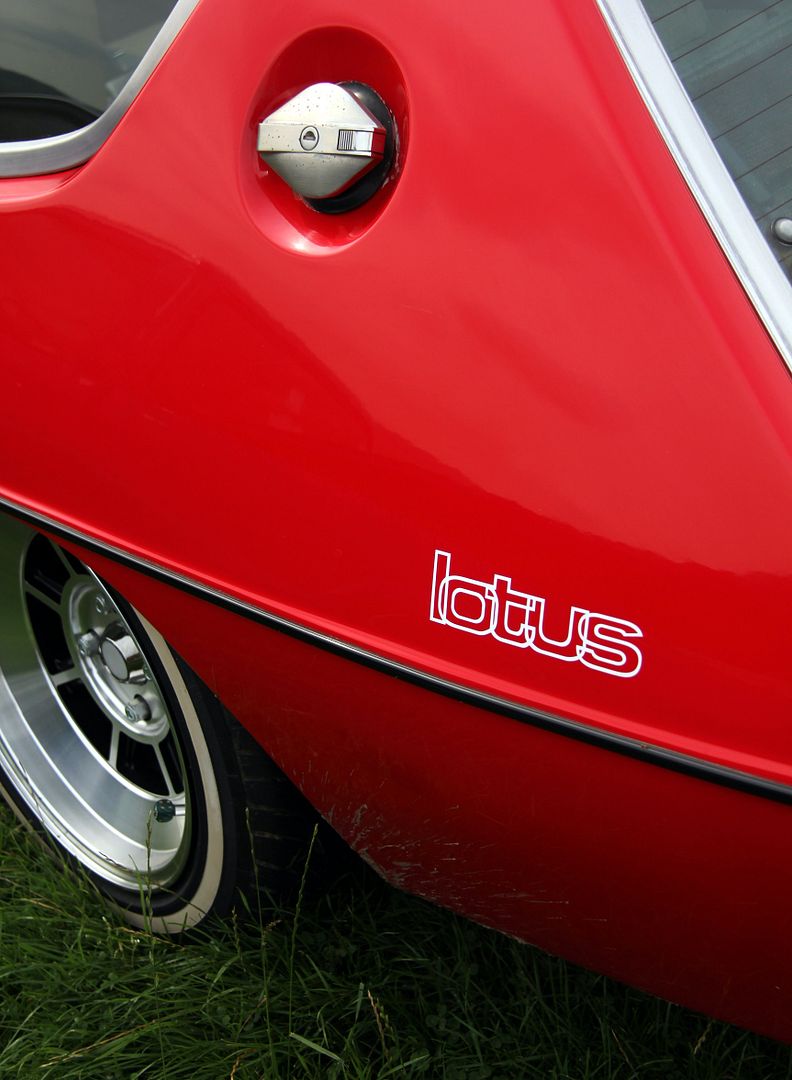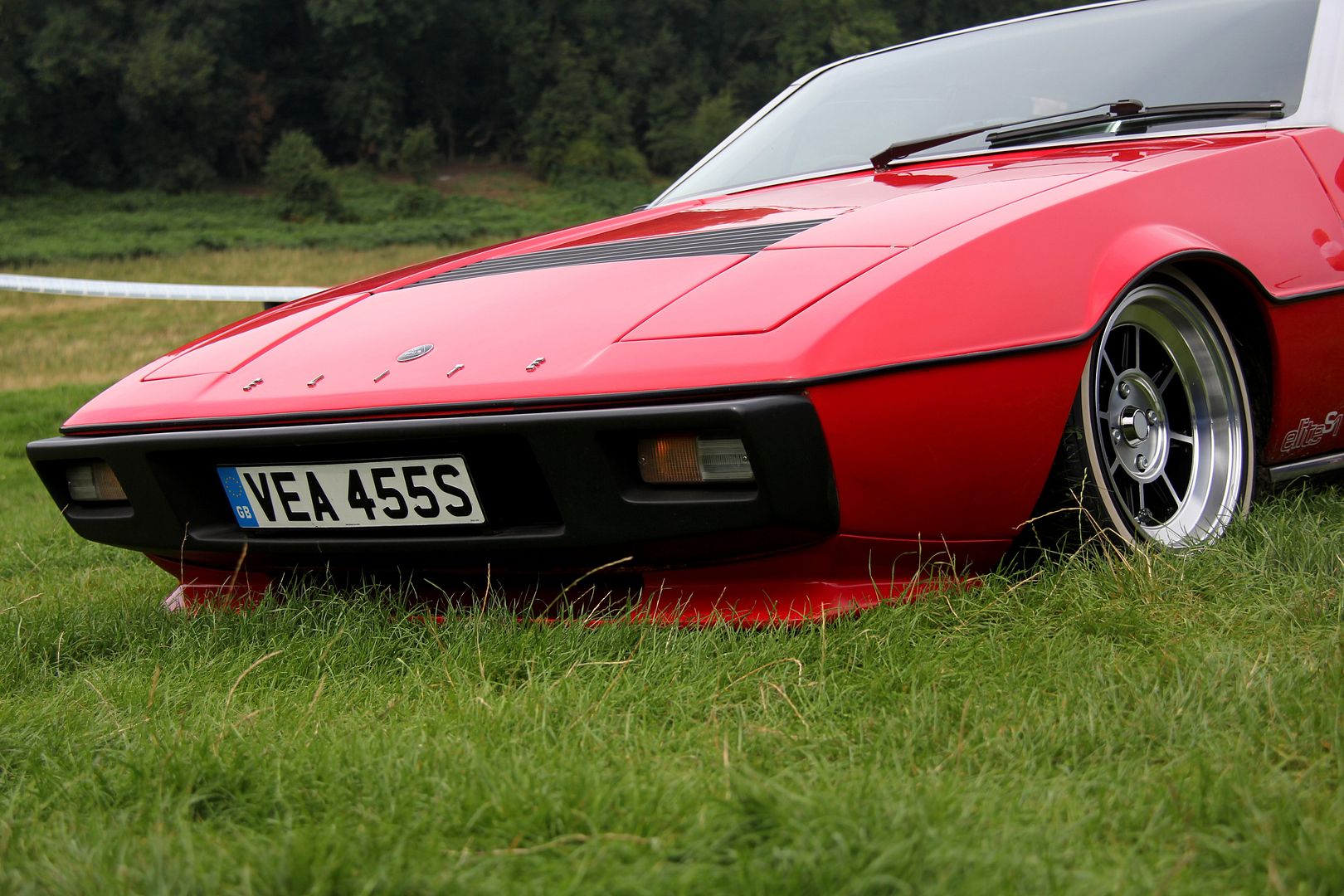 I've obviously a lot of love for all things Mazda... even more so when they're obscenely low and silly like this B2000 pick-up. One of my greatest regrets in life is not pursuing the bids on Uncle Timmy's rotary-converted B2000. Too late now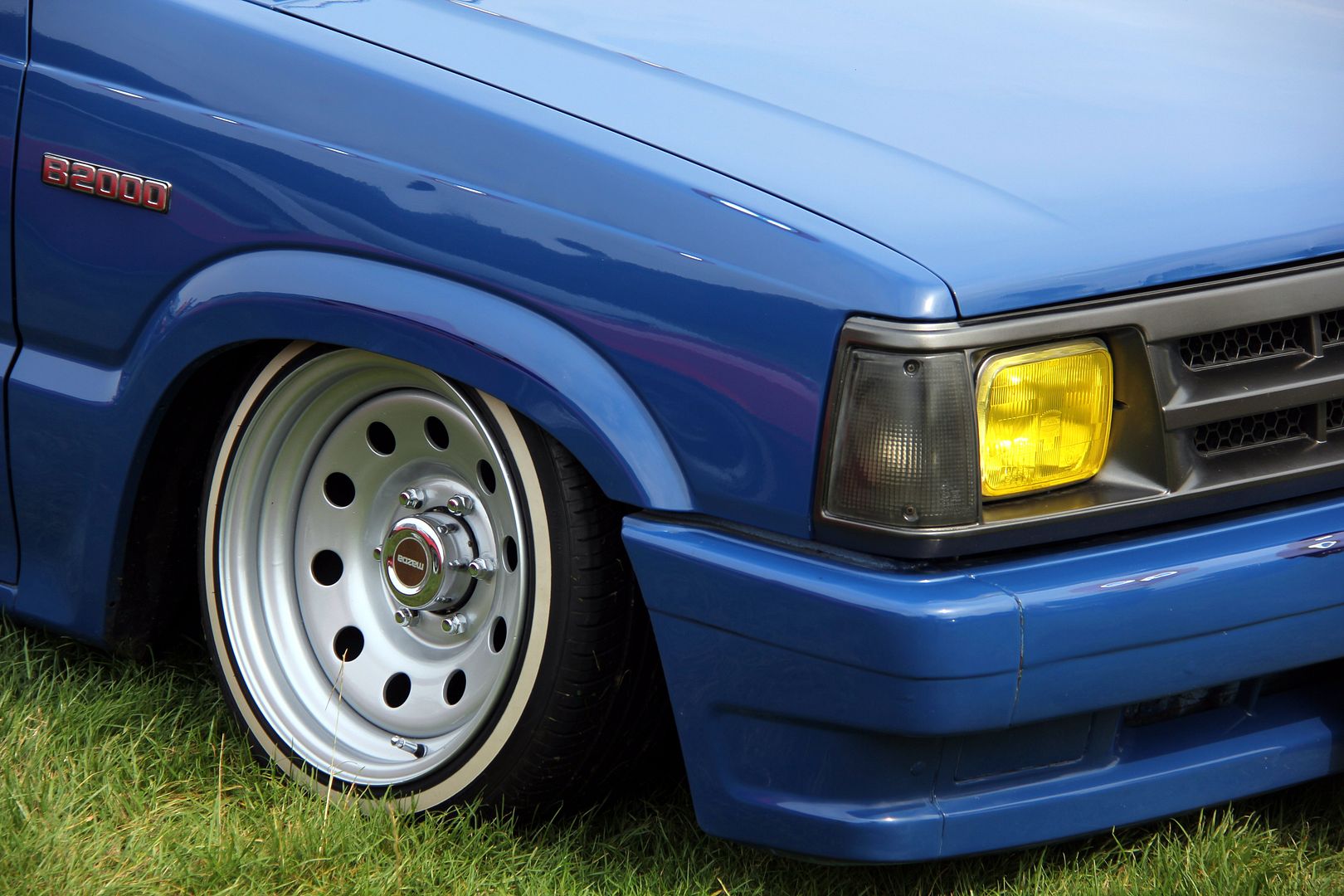 TVRs. Surprisingly reliable!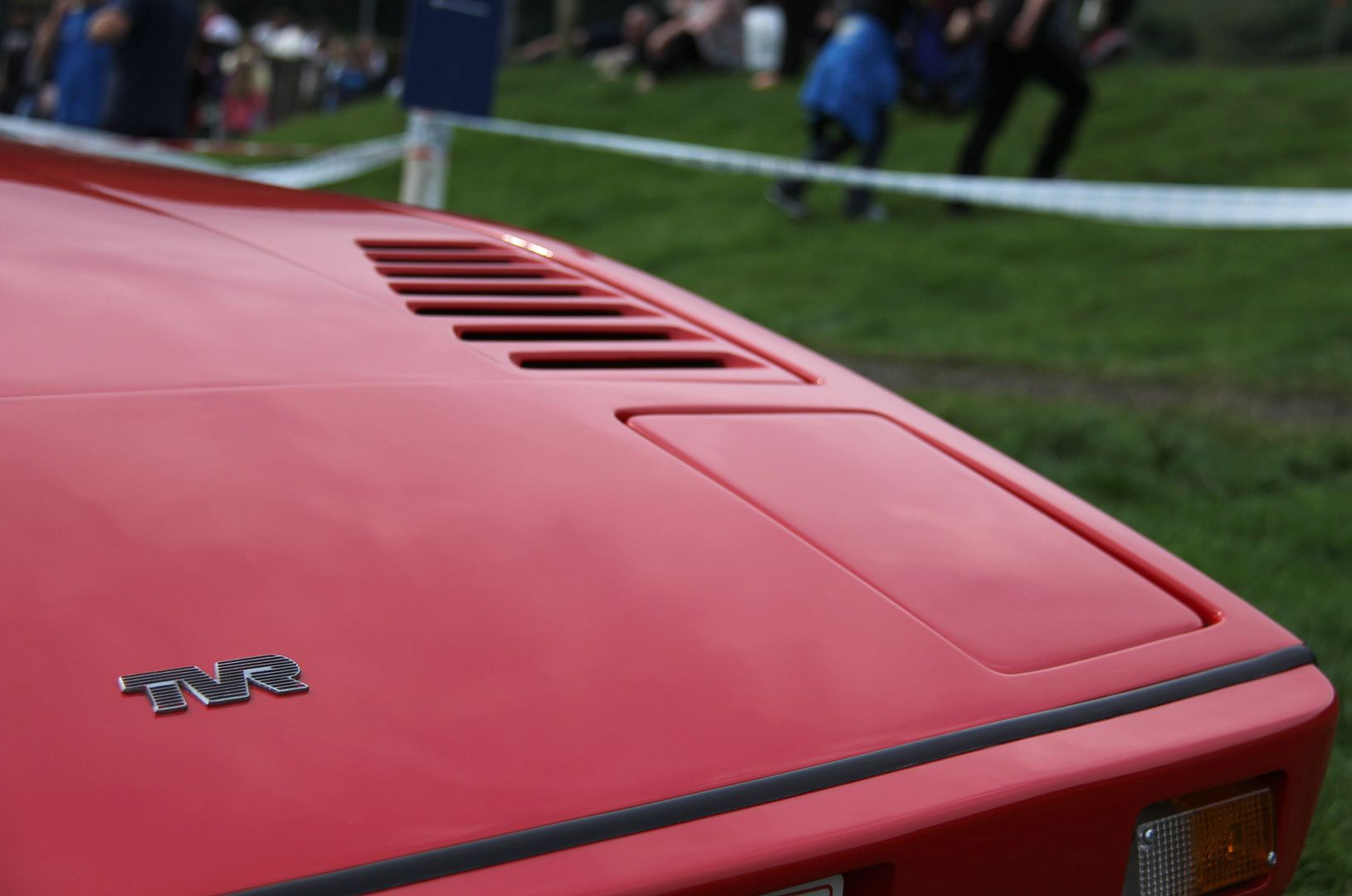 Right, time for breakfast and to swear at the kids for a bit. Finish this up laters