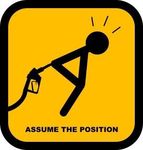 Just absolute junk out there.
Stuff belonging in a skip….
And priced not to sell.
Starting to feel the same way. Everyone wants £100+ for everything, no matter how crappy it is everyone wants top dollar. Even if you step in a dogs bum rubbish they want to charge you for it these days.
Bum rubbish🤣🤣🤣
I've not been to a carboot for ages. Last time I went it just seemed to be market stalls and baby clothes. Discovering the shop at the tip along with the odd visit to charity shops turns up enough decent tatt anyway.